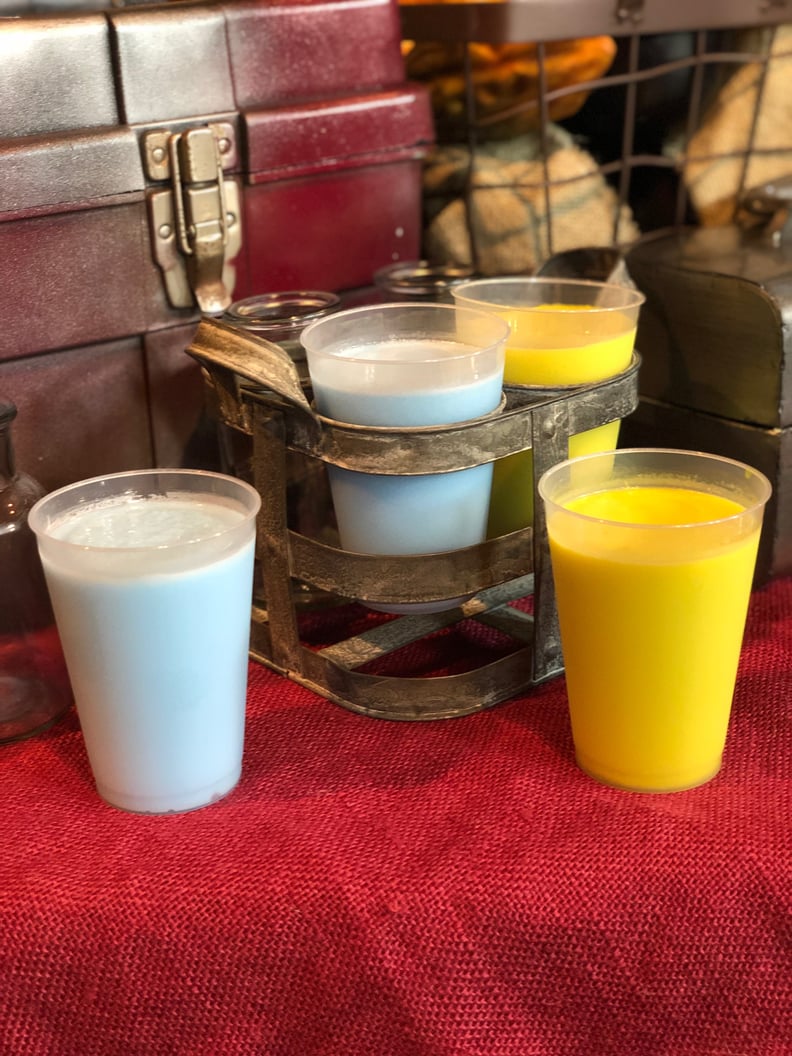 POPSUGAR Photography | Karenna Meredith
POPSUGAR Photography | Karenna Meredith
What does blue milk taste like? Star Wars fans know Luke Skywalker has a special affinity for the stuff, dating back to A New Hope, but the appeal has been unknown to most viewers for years. Well, wonder no longer, galactic foodies!
Disneyland park visitors can try Blue and Green Milk at the Milk Stand in Star Wars: Galaxy's Edge starting May 31. Culinary Director Brian Piasecki told POPSUGAR he went down a "plant-based" road with the drinks since "the idea of drinking real milk in 95- to 100-degree weather is probably not something most people want to do" in California or Florida.
The brand-new beverages are a frozen blend of coconut and rice milk, plus some fruity accents and supersweet flavors, with Green Milk delivering a bit more zing — it comes from a different intergalactic creature, after all. It's not quite a milkshake and not quite a smoothie, but if you're in the mood for a (supersweet) frozen concoction on a hot Summer park day, stop by The Milk Stand in Disneyland on May 31 and in Disney World on Aug. 29.