Burger King Just Released Pretzel Chicken Fries, and Could It Have Given Us a Warning?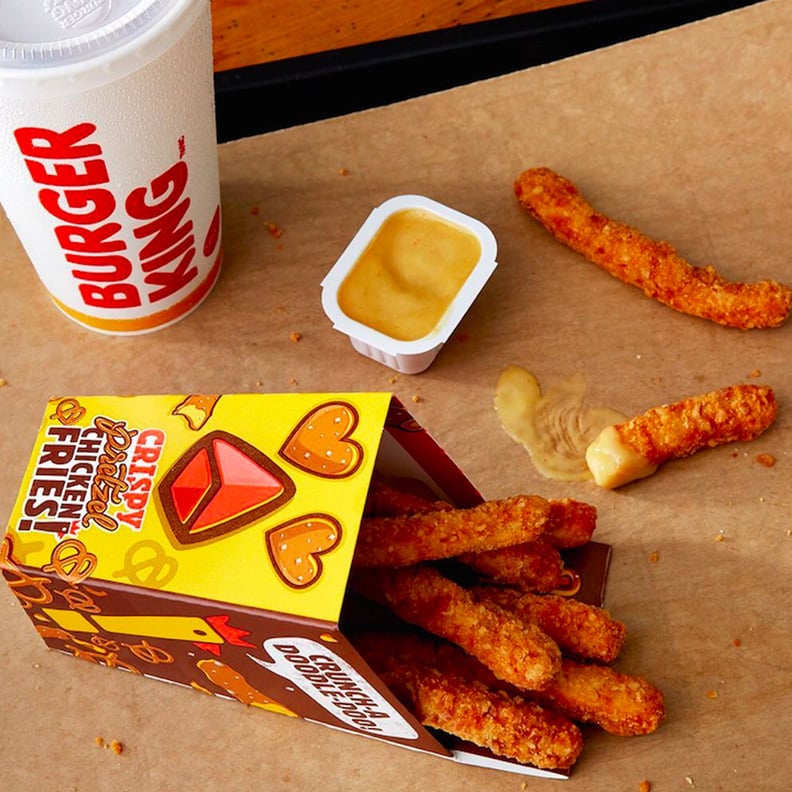 Burger King does not hold back when it comes to hybrid food. (Kindly allow us to remind you of a little snack referred to as Flamin' Hot Mac n' Cheetos.) Now, the fast-food giant has just released Crispy Pretzel Chicken Fries, an even crunchier version of its cult-favorite poultry creation.
To really spell this out for you, the new menu item consists of fried chicken that's shaped like fries and coated in a salty pretzel breading. Dip the fries in honey mustard, ranch, or any number of Burger King's sauces, and then it's a real party. Enjoy them while they're hot, however, as the Crispy Pretzel Chicken Fries will only be available for a limited time for $3.