Burger King Flamin' Hot Mac 'n' Cheetos
See Ya Never, Diet: Burger King Just Launched Flamin' Hot Mac 'n' Cheetos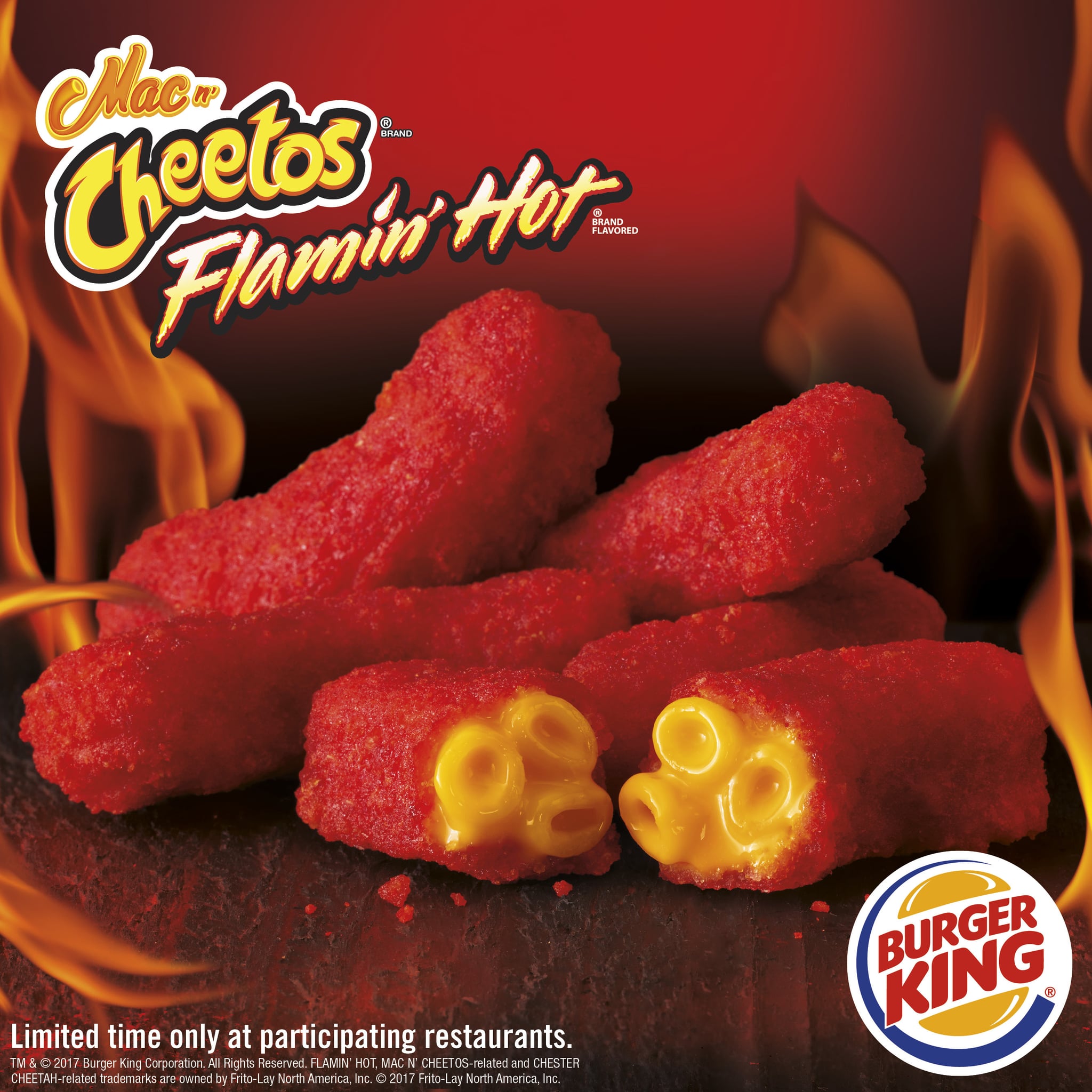 Burger King just introduced the late-night snack of your dreams: Flamin' Hot Mac 'n' Cheetos. Exactly like the original Mac 'n' Cheetos that launched last year but with a spicy upgrade, these mozzarella-stick-like logs are oozing with creamy mac and cheese and coated in a Flamin' Hot Cheetos crust. Try as I might to act revolted, I have to admit I'd be pretty open to ordering these at 11 p.m. after a few drinks on a weekend. What's not to love?! We already know that topping macaroni and cheese with Flamin' Hot Cheetos is a good move.
🔥 FLAMIN' HOT MAC N' CHEETOS 🔥 #itsLIT pic.twitter.com/BypkIqxchz

— Burger King (@BurgerKing) November 29, 2017
Doing the lord's work, Alex Macedo, president of Burger King North America, said in a press release, "We know our guests loved our creamy Mac 'n' Cheetos and we heard their requests for a Flamin' Hot version." Thank you, Alex and Burger King. If you're too curious not to try these out, you can find them in packs of five for $3 at select BK locations for a limited time.