Campbell's Soup Candles Available in 2 Fan-Favorite Scents
Campbell's Launched Chicken Noodle and Tomato Soup Scented Candles
As POPSUGAR editors, we independently select and write about stuff we love and think you'll like too. If you buy a product we have recommended, we may receive affiliate commission, which in turn supports our work.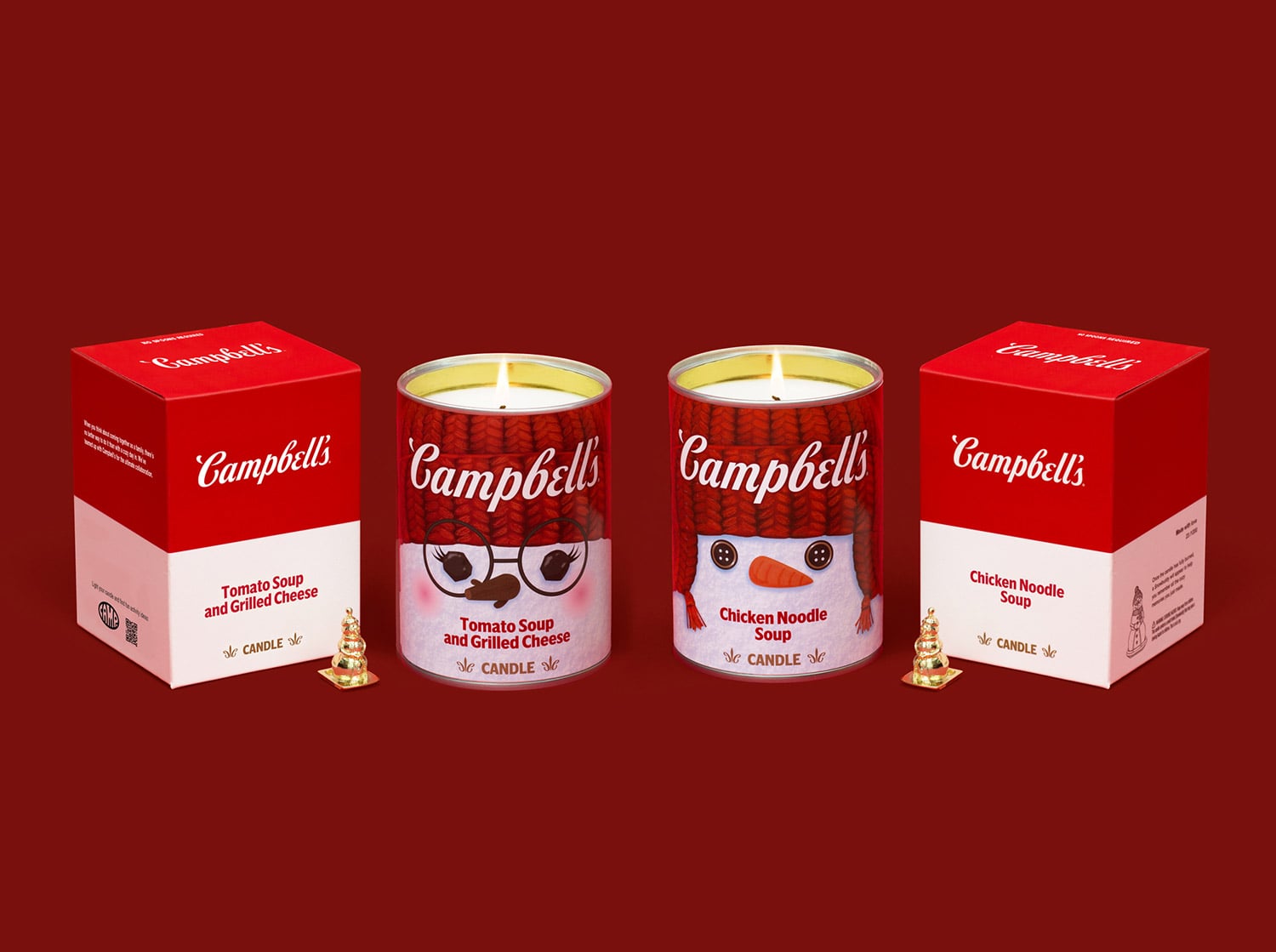 In a 2022 move that is somehow both unexpected and extremely expected, Campbell's Soup released soup-scented candles, and if you're not really sure how to feel about that, you're certainly not alone. On Jan. 12, Campbell's announced its partnership with CAMP for the release of two candles that unconventionally capture one quintessential aspect of winter: warm soup on a cold day. The limited-edition Campbell's Chicken Noodle Soup Candle ($24) and Tomato Soup and Grilled Cheese Candle ($24) were created to honor the brand's most-loved flavors with rich scents known to envelope a room.
Retailing on the CAMP website, the Campbell's Soup candles are contained in none other than Campbell's cans designed with snowman faces. Hidden within each candle's wax is a gold Campbell's Snowbuddy figurine that you can remove and display once the candle has fully burned. Burning the Tomato Soup and Grilled Cheese candle releases notes of roasted tomatoes, peppercorn, and grilled cheese, while the Chicken Noodle Soup candle is filled with notes of chicken, clove, and buttery crackers. Even better, 10 percent of the net proceeds from the candles will benefit Feeding America.
Such hearty scents may not be for everyone, but if you typically enjoy a nice gourmand candle, then snag a Campbell's Soup candle while you can. And as much as you might love a warm bowl of soup, please, do not drink the candle.
Image Source: Campbell's