Disneyland Has a New Corn on the Cob That's — Wait For It — Coated in Spicy Cheese Puffs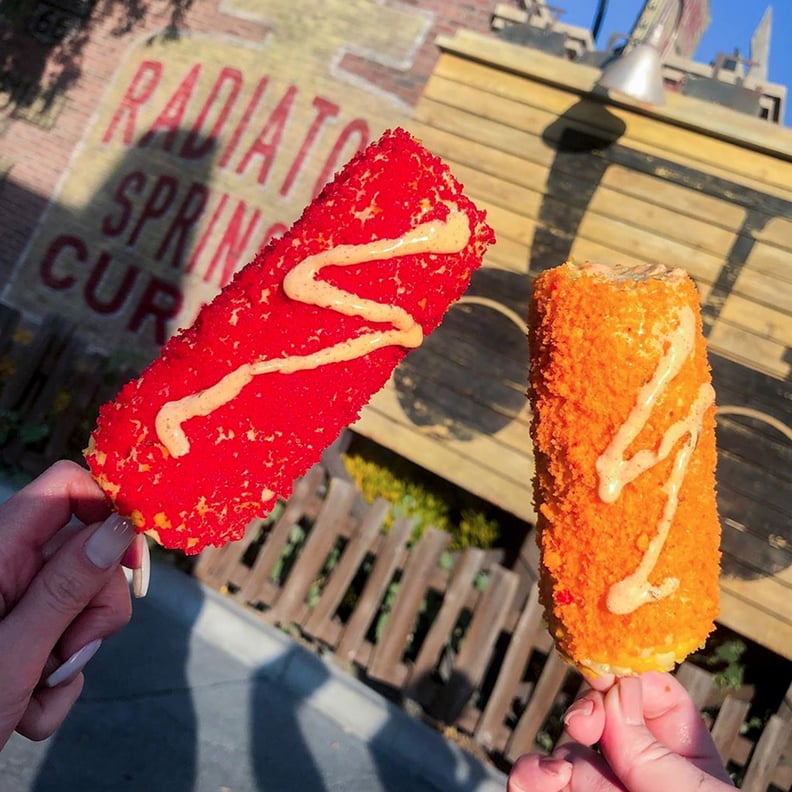 Disney California Adventure's newest menu item is both corny and cheesy. (Sorry, we couldn't resist.) Since late May, the park's Cozy Cone Motel has been selling three variations on elote: corn coated in cotija cheese, cheese puffs, or spicy cheese puffs. The corn comes on the cob, topped with spicy lime mayo and, of coursed, buttered up.
The spicy cheese puff corn seems to be the most popular of the three, likely because of its bright red color. It tastes as good as it looks, too. One visitor who tried the corn raved, "The corn is sweet, the cheese puffs are crunchy, and the spicy mayo is flavorful." What more could you ask for? The corn will be available for a limited time for $6. See photos of the seriously bright snack ahead.