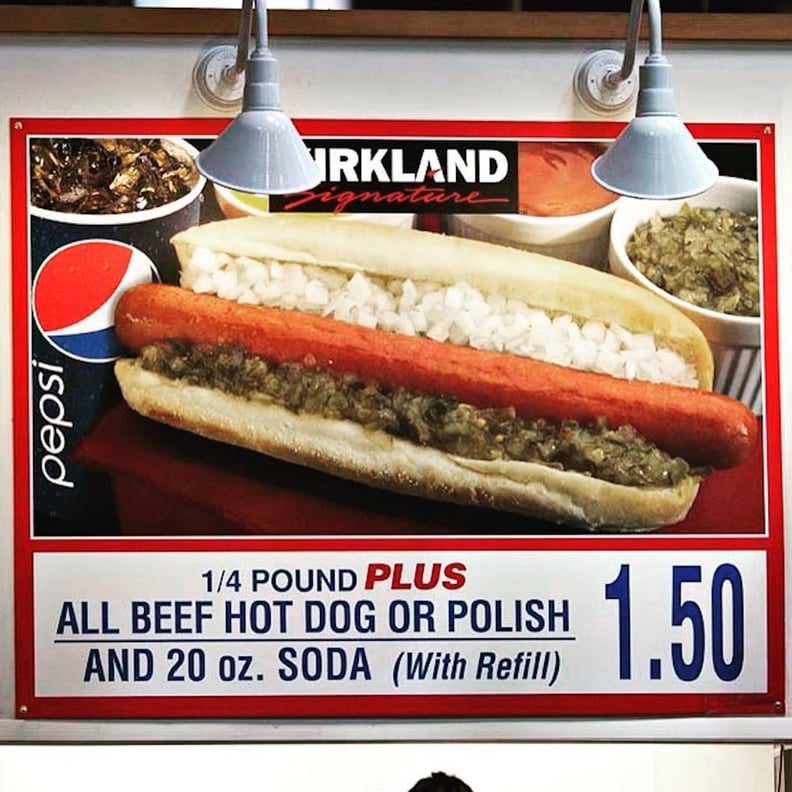 Do you hear that noise, reader? It's the distant sound of heartbroken Costco shoppers quietly crying over the imminent loss of their go-to food court snack: the Polish hot dog. The wholesale retail store recently announced its plans to remove the sauerkraut-topped hot dog variation, which has become a favorite among Costco regulars, from many of its food courts across the US, the Seattle Times reports. The shocking menu edit is part of Costco's move toward offering more healthy, vegan-friendly options for customers, such as its new acai bowls.
There is, however, cause for a sigh of relief despite the removal of Costco's Polish dogs: the retail giant's all-beef hot dogs will remain on food court menus, which will still offer the $1.50 hot dog and soda combo option that bargain-seeking shoppers have come to know and love. Plus, the Polish hot dogs will reportedly be sold in bulk, according to the Seattle Times.
Regardless, many Costco customers are genuinely upset at the menu change-up, with some calling the move "heinous" and "unacceptable." Ahead, see some of the livid Twitter reactions for passionate Polish-dog-loving Costco shoppers everywhere, and you'll immediately understand just how much of a letdown this truly is.
The Polish Dog Was Offered on the Menu Right Alongside the Regular Hot Dog
The Beloved Hot Dog Variation Was Smothered in Sauerkraut
Many Costco Locations Have Begun Removing It From Food Court Menus
Twitter Reactions to the News