This New Disneyland Shake Tastes Like Cotton Candy and Is Topped With Gold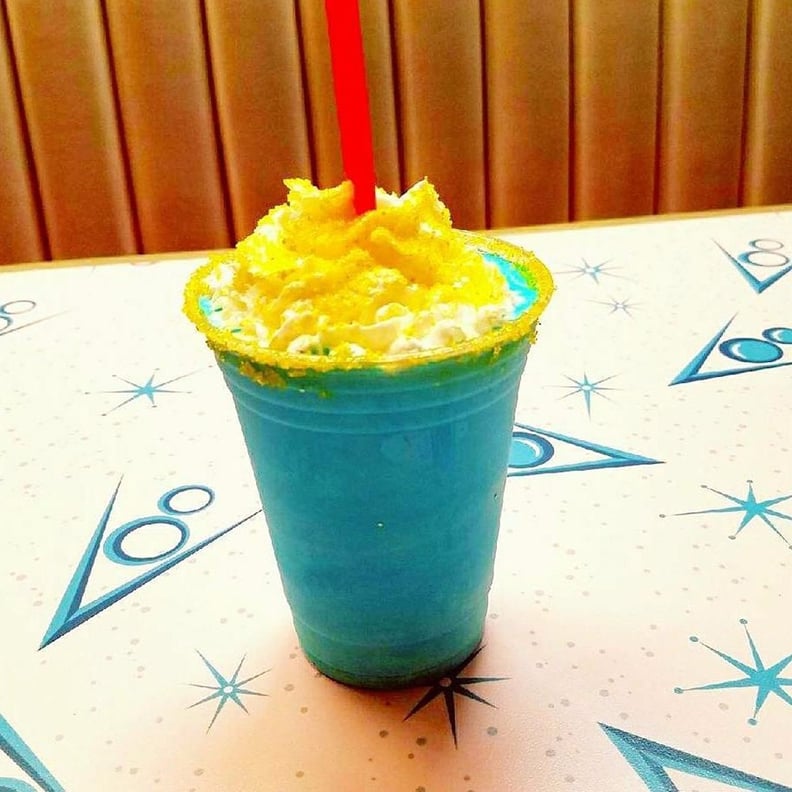 When people can't decide whether a milkshake tastes like birthday cake or cotton candy, you know you're in for a (literal) treat. And the new Cool Dinoco Blue Shake, available at Disney's California Adventure park, is everything we could want in a shake: brightly colored, sweetly flavored, and topped with freakin' gold sugar crystals.
Park guests can now pick up their own vivid blue shake at Flo's V8 Cafe in Cars Land, where it costs just under $5. Plus, annual pass holders get a special perk: a discounted price that lands closer to $4! The Disney eatery's menu describes the new summertime dessert as a "blue raspberry shake topped and rimmed with glittering yellow sprinkles and sugar crystals," but reviews of the milkshake online liken its flavor to something more along the lines of fairy floss.
There's no denying that the frozen drink is Instagrammable, especially with the glittery topping. Now that we've seen these pictures, we're definitely adding it to our Disney edible bucket list for this season!