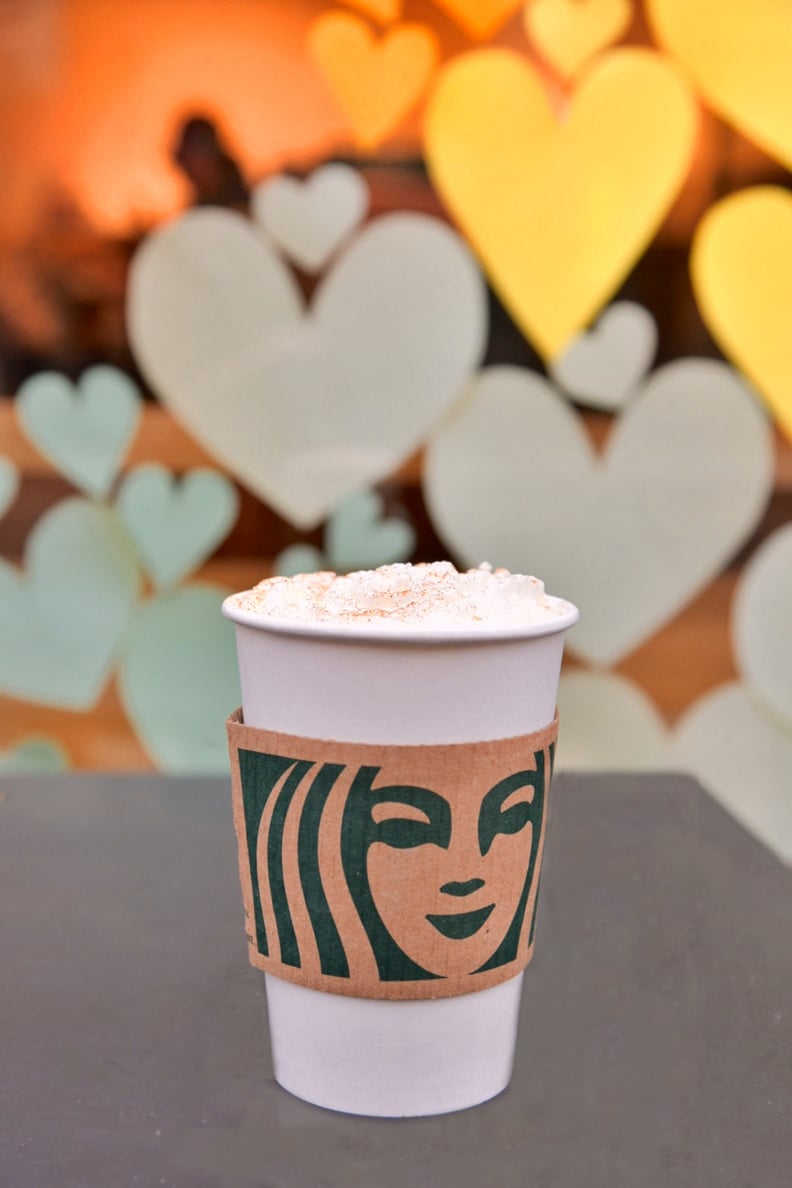 Emma Guillen
Emma Guillen
Pumpkin spice lattes are a favorite of mine every year. I always look forward to taking that very first sip once the drink available, knowing that I'll be able to enjoy the warm and comforting drink for weeks to come. If there's ever been a time when we need some more comfort in our lives in the form of seasonal coffee beverages, this is it, so I've upped my PSL intake by a lot in 2021. (Whatever works, right?)
But you know what happens when an obsession becomes too much of an obsession? Like when you lose interest in your favorite song after repeatedly hitting the replay button? While my love for pumpkin spice lattes will never go away, I've been craving drinks that are a bit different but will still satisfy my autumn-loving heart. By customizing your Starbucks drink order, you can keep your pumpkin game going strong all the way into the holiday season without ever getting bored.
Here are seven tried-and-true pumpkin Starbucks orders — yes, one for every day of the week — that you can keep on solid rotation to mix things up (including some secret menu fan-favorites and iced cold pumpkin drinks). Enjoy!
01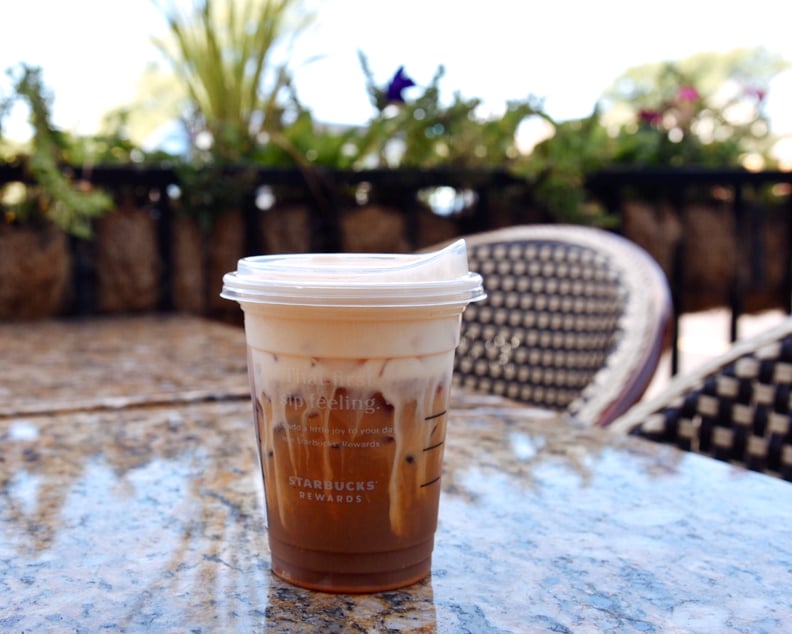 Double Pumpkin Cream Cold Brew
The traditional Pumpkin Cream Cold Brew doesn't include pumpkin sauce in the coffee (gasp), just in the cold foam. Well, not any longer because we're taking our pumpkin obsession seriously and doubling up. Order a Pumpkin Cream Cold Brew and substitute the pumps of vanilla for pumps of pumpkin sauce (and you can add two pumps of vanilla for good measure).
02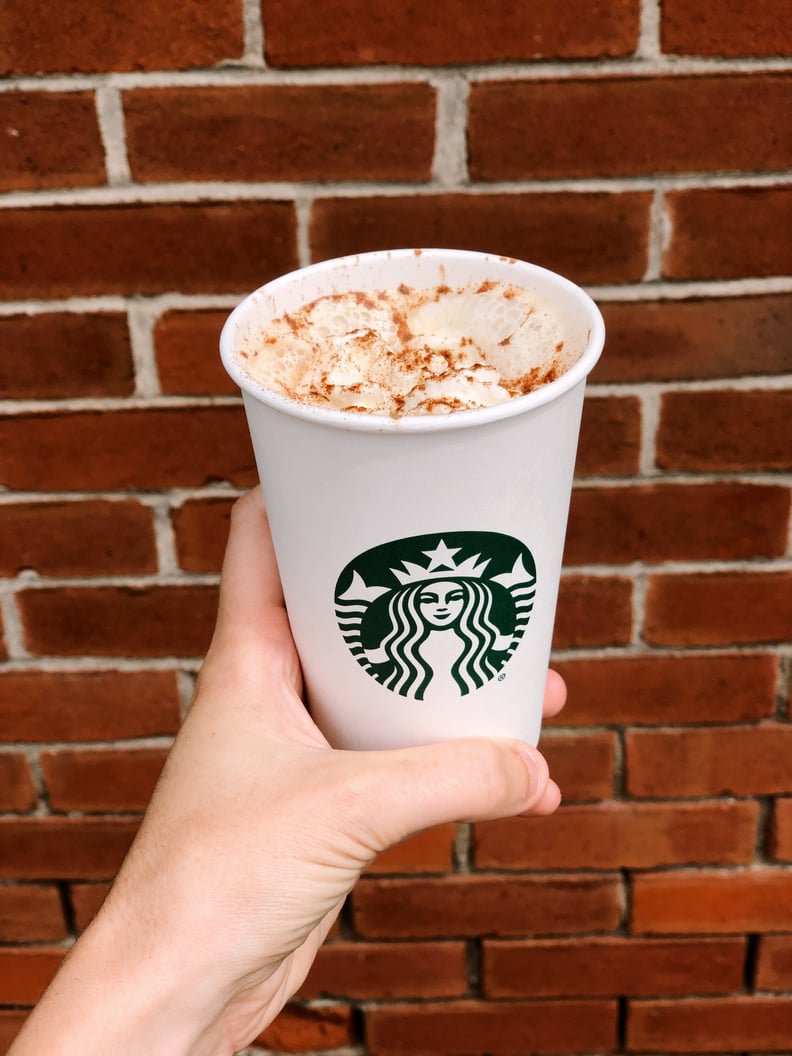 Pumpkin Birthday Cake
This secret menu item is a fan favorite for a reason. On the Starbucks app, order a Caffè Latte and add a pump of hazelnut syrup, vanilla syrup, and pumpkin sauce. The icing on the cake? A generous amount of whipped cream and pumpkin spice topping.
03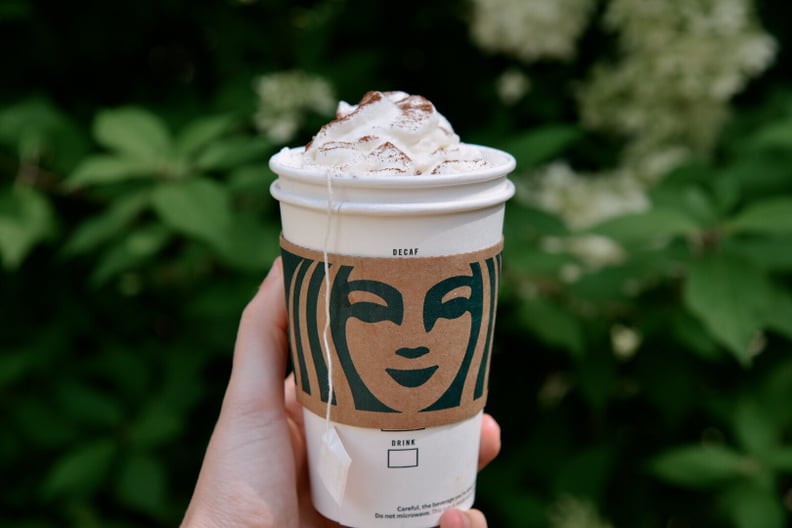 Chai, Pumpkin Spice, and Everything Nice
Cinnamon, cardamom, clove . . . and pumpkin! This time of year calls for an upgrade to our usual tea order. Ask for a tall Chai Tea with one pump of vanilla syrup, two pumps of pumpkin sauce, and a splash of your milk of choice. For extra extravagance, add some whipped cream, pumpkin spice topping, and voilà — a pumpkin chai "latte" full of autumn spice in every sip.
04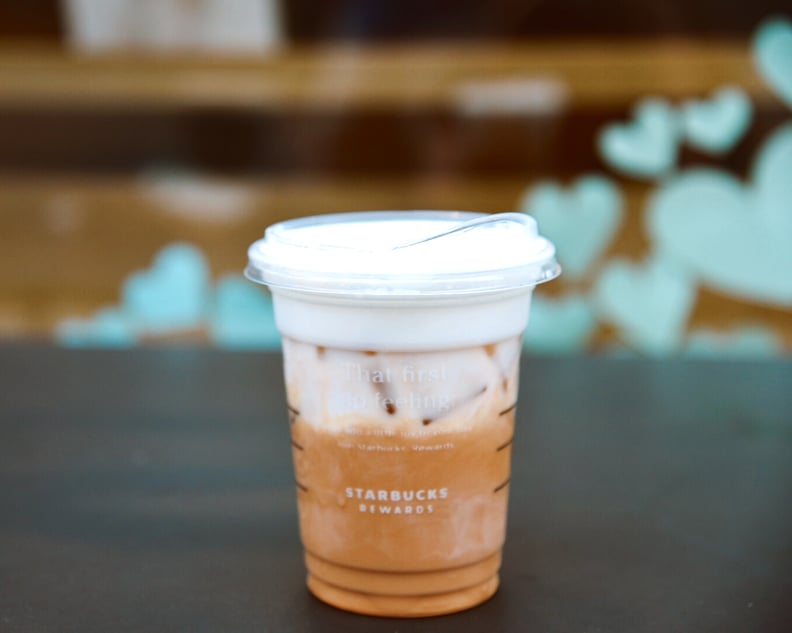 Iced Pumpkin Toffee Coffee
As long as our winter boots and parkas are still in the closet, we're team iced coffee (okay who are we kidding, we'll order iced coffee year-round). To create this drink order a tall Iced Caffè Americano with two pumps of toffee syrup, one pump of pumpkin sauce, and cold foam. You can thank me later.
05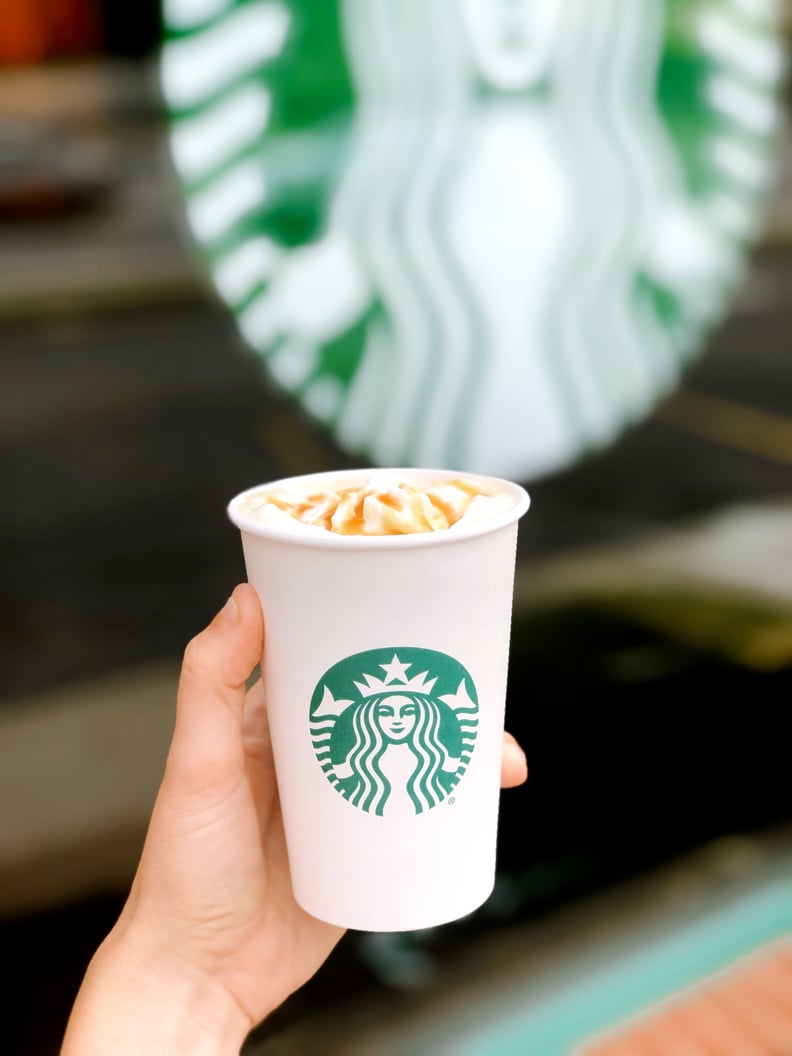 Pumpkin Candy Apple
If you had to choose between apple picking or pumpkin picking, which would it be? Obviously, the answer is both. If you're in the mood for a fall treat without the caffeine overdose, ask for a tall Caramel Apple Spice, but instead of three pumps of cinnamon dolce syrup, kindly ask that two of the pumps be replaced with pumpkin sauce instead.
06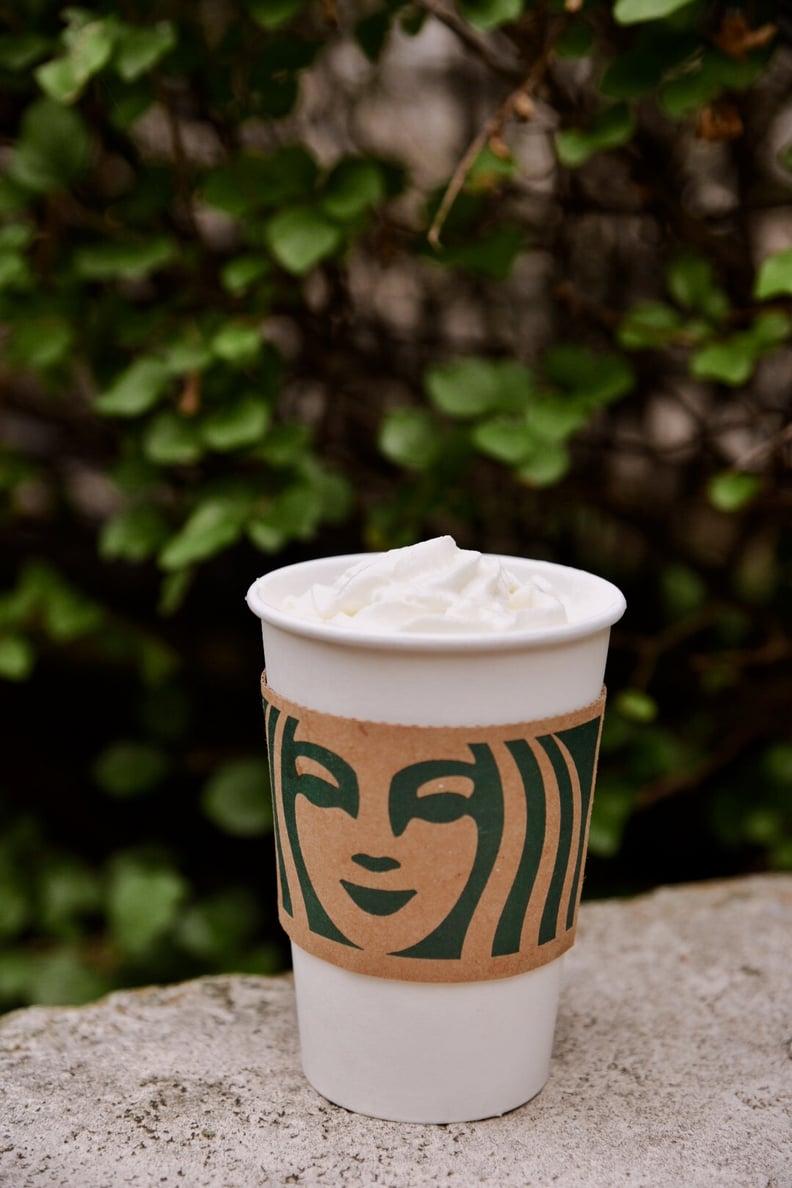 The Great White Chocolate Pumpkin
What better combination could there possibly be than white chocolate and pumpkin spice? This Charlie Brown-approved coffee calls for a grande Pumpkin Spice Latte with one pump of white chocolate mocha, two pumps of pumpkin sauce, and your favorite milk. If you're feeling extra like I was, ask for some whipped cream to top it off. (Are you sensing a trend here?)
07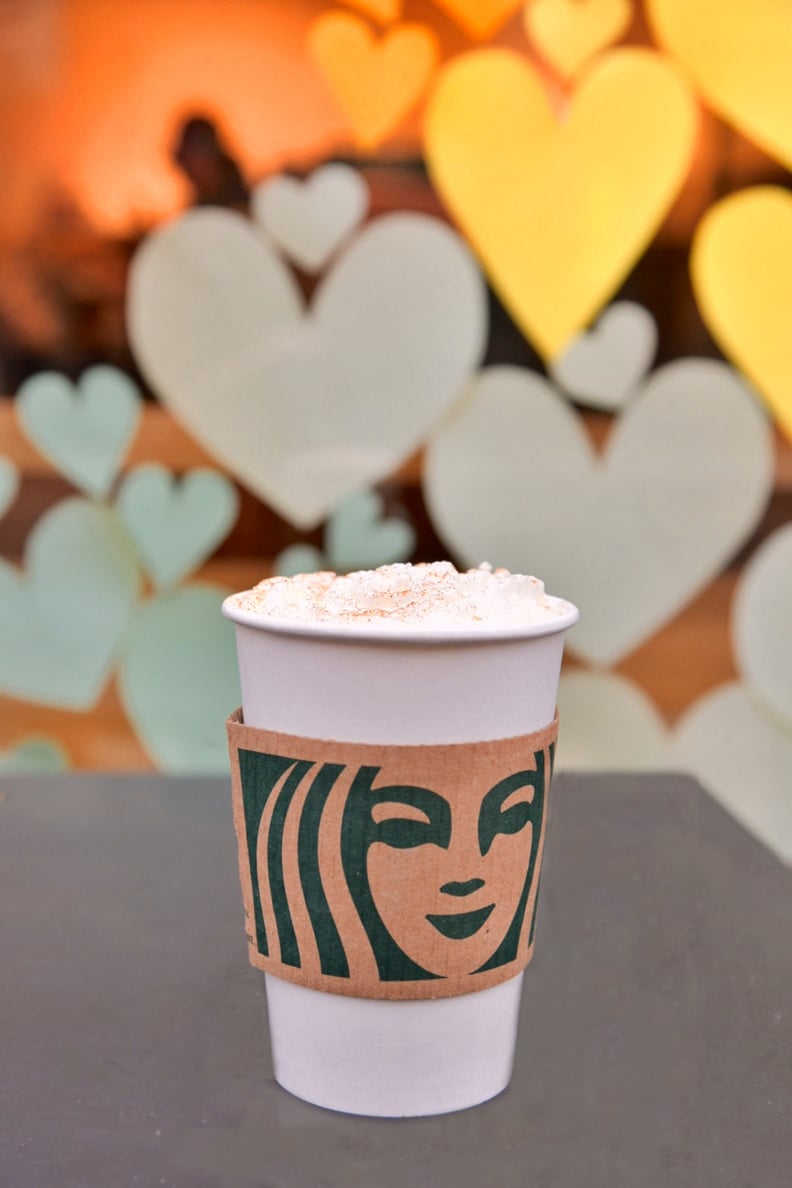 Cinnamon Pumpkin Muffin
Cozier than your oversized cardigan, this is the ultimate coffee order for when you really start feeling a chill in the air. Order a tall Caffè Americano with two pumps of cinnamon dolce syrup, one pump of pumpkin syrup, a splash of milk, whipped cream, and cinnamon dolce sprinkles. This drink is like a 60 degree October afternoon in a cup — and it tastes like a churro.