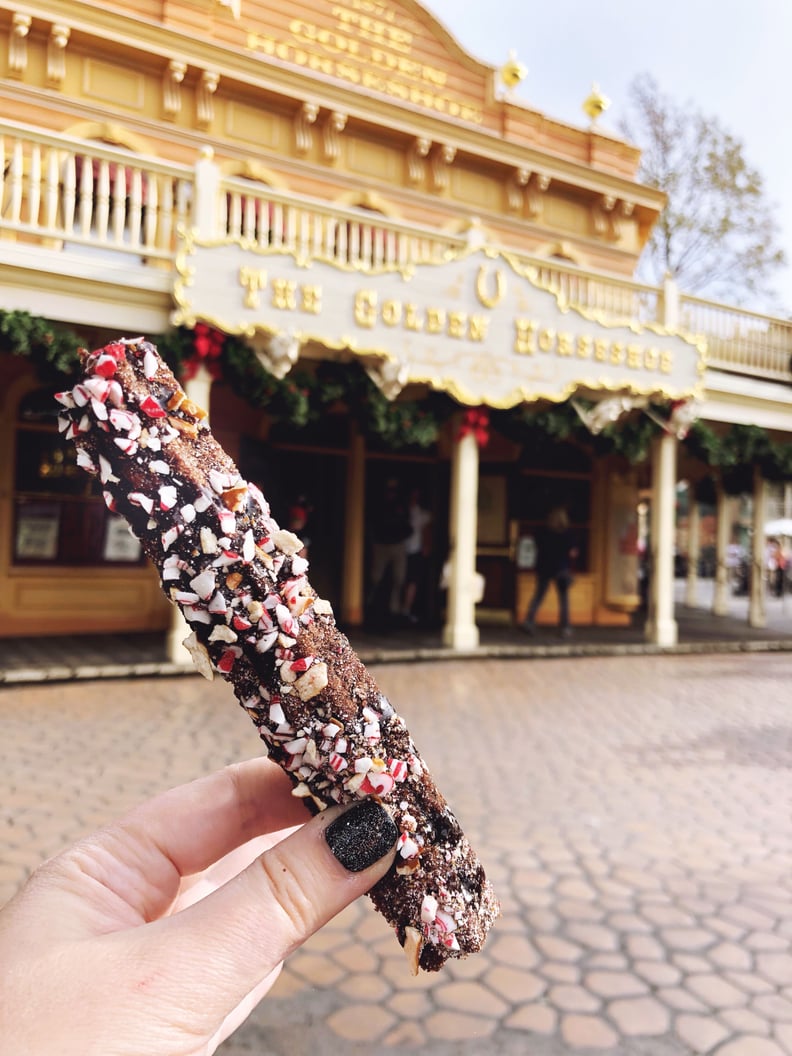 POPSUGAR Photography | Tara Block
POPSUGAR Photography | Tara Block
Out of all of Disneyland's new 2018 holiday churros, there is one you can. not. miss. The brand-new chocolate churro with crushed pretzels and peppermint is a perfect mix of sweet and salty, but what really sets it apart from the cinnamon-coated pastry pack is that it's the first time Disneyland has served a true chocolate churro. I spoke with Nubia Renteria, pastry sous chef at Disney's Grand Californian Hotel, who confirmed to POPSUGAR that it's never been done before. "The chocolate churro is all chocolate — the dough itself is chocolate — it's dusted with cocoa powder and sugar and then glazed with a chocolate sauce, pretzels, and peppermint candies," Renteria said.
At the park, I made sure to try the hot new ticket in town, and it's absolutely delicious. While some seasonal flavors can be overly sweet, have an artificial aftertaste, or just get dusted in flavorless colored sprinkles for show, this crunchy churro is a uniquely flavored treat that is chocolaty without being too sweet. The only downside? It's a drippy mess to eat, so have those napkins handy!
In fact, it even beat out the s'mores churro with marshmallow dipping sauce as my favorite churro at the park! Even Renteria, who's been with Disney for 18 years, agrees. She called this "delicious" churro her new favorite — aside from the classic, of course.
The chocolate churro with crushed pretzels and peppermint is $5.25 and located at the Frontierland Churro Cart near Big Thunder Mountain Railroad. Keep reading to see more photos of the seasonal churros at Disneyland during the holidays!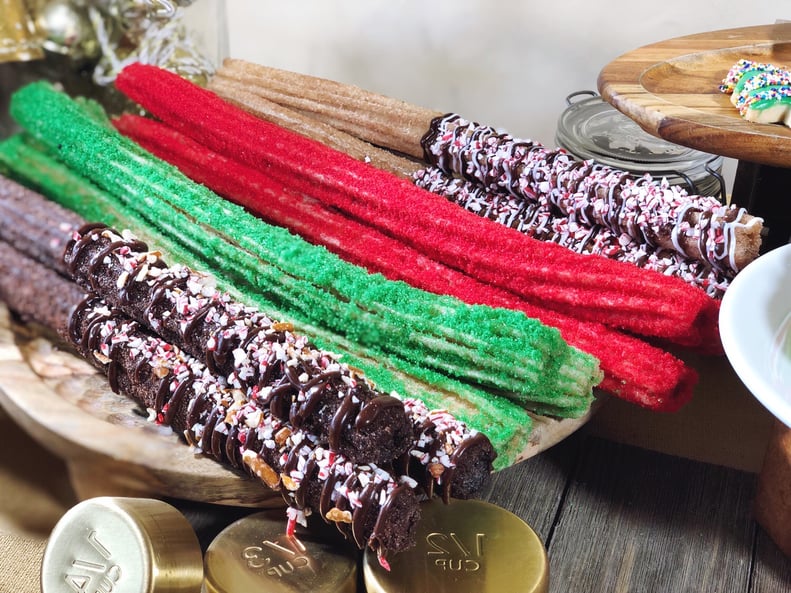 Here are the new chocolate churros pictured with the red and green churros (which can be found near Goofy's Sky School in California Adventure) and the peppermint churros with crushed candy canes and chocolate and vanilla icing (which can be found near the Redwood Creek Challenge Trail).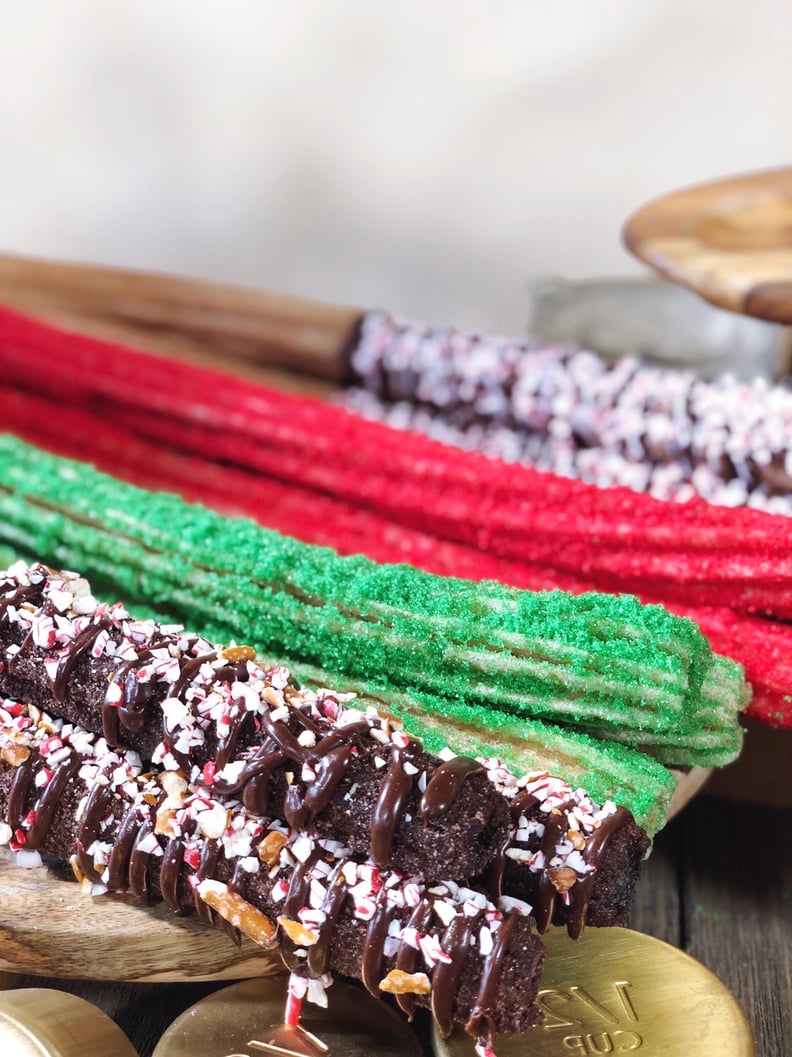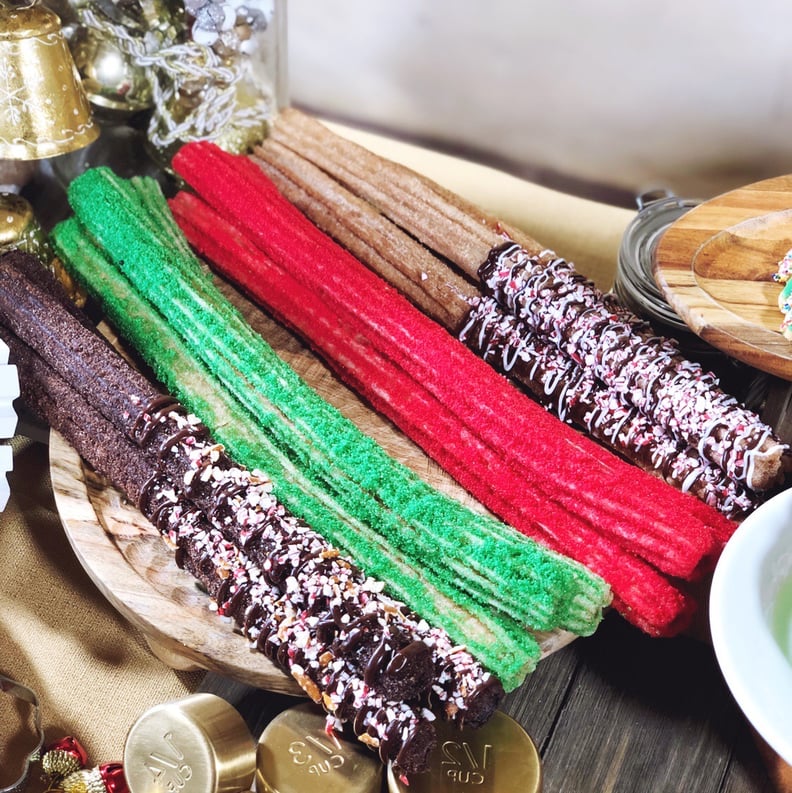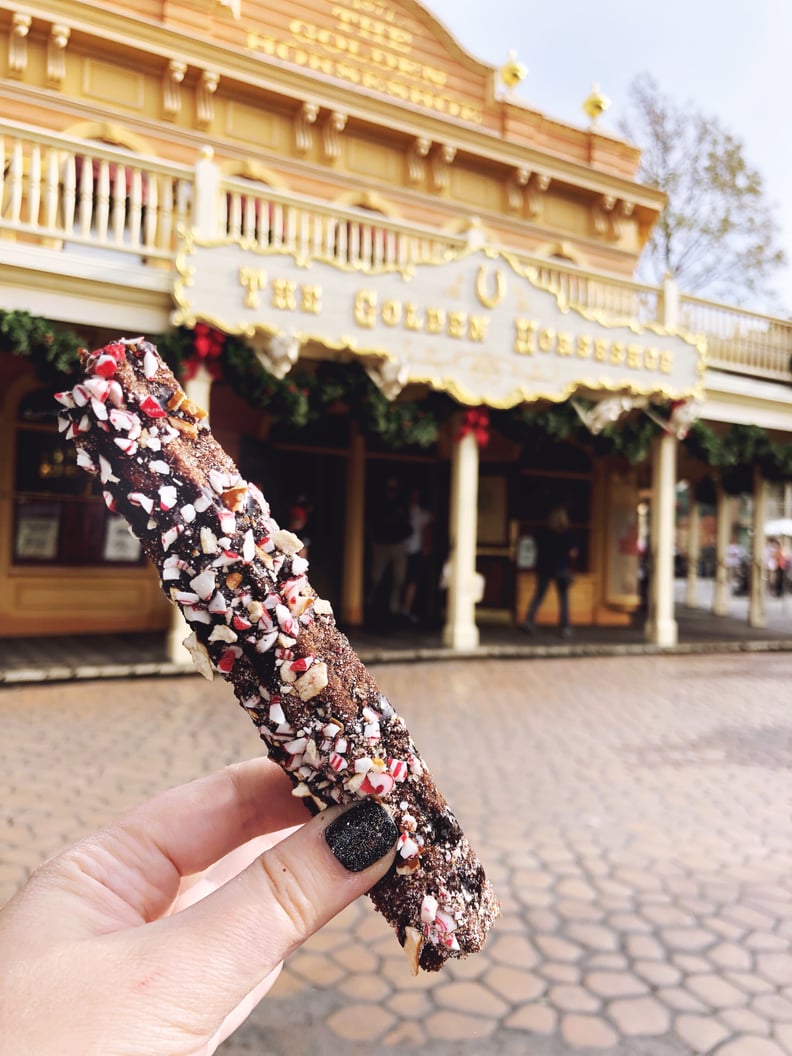 Travel and expenses for the author were provided by Disney for the purpose of writing this story.