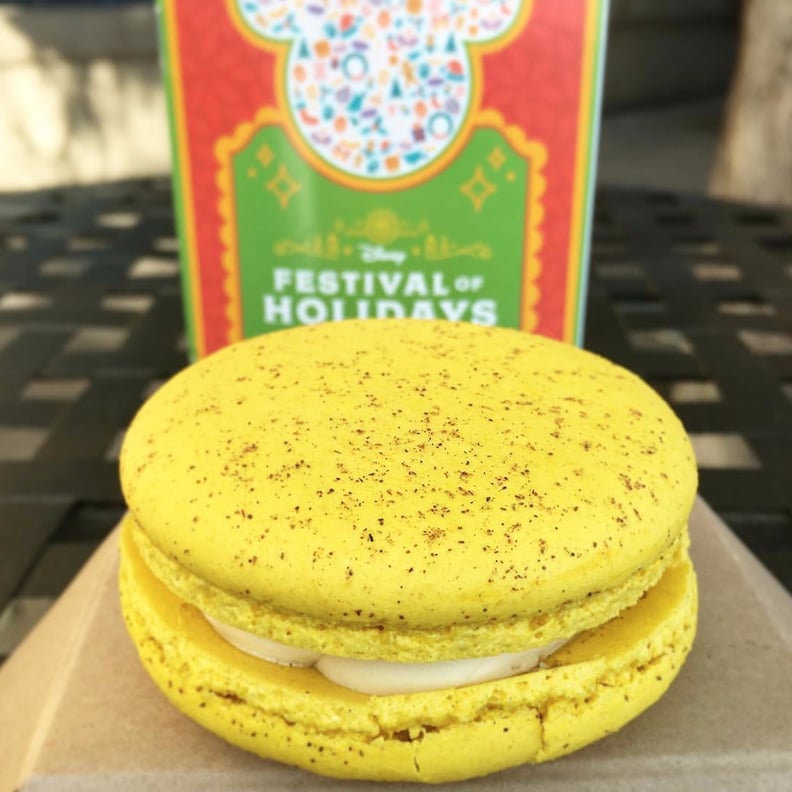 Disney's holiday macaron flavor has some people scratching their heads. For the Festival of Holidays celebration at Disneyland California Adventure, the park has introduced an unexpected eggnog macaron.
Let's be real: eggnog is a pretty polarizing holiday treat. So, to adapt that flavor for a macaron is an . . . interesting decision. We'll leave it at interesting. That being said, it's gotten some favorable reviews online! One food blogger wrote, "If you like eggnog, like I do, then you will love this." Adding, "It's pretty sweet, so you could probably share this with someone."
The macaron is currently available at the Winter Sliderland booth for $5. While you're at California Adventure, you might want to also try the new gingerbread funnel cake fries, because those are pretty much guaranteed to be delicious.