Dolly Parton's New Cake-Mix Line Is Frosted With Southern Charm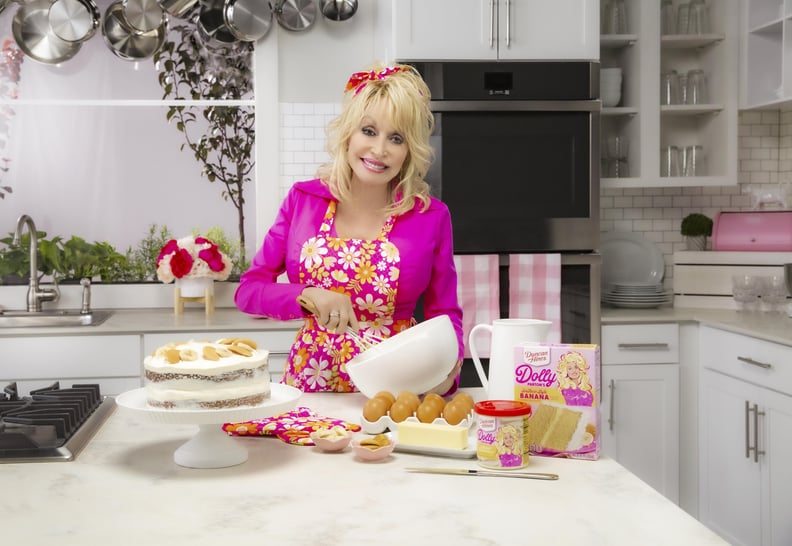 Sebastian Smith
Sebastian Smith
If Dolly Parton hosted a celebrity dinner party, Miley Cyrus, Elvis Presley, and Otis Redding would have seats at the table. "We'd have a good time with that, and sing a bunch, too, I bet," she tells POPSUGAR with a laugh from behind a cake-covered island in the pastel-pink kitchen where she's promoting her new line of Duncan Hines cake mixes.
Before you (understandably) assume Parton moonlights as a master cake decorator, allow her to set the record straight. "I'm not great at decorating, doing all those special twists like on a birthday cake and all that. But as far as cooking [and baking], it's easy to do," she says, insisting you can't mess up a boxed dessert, especially if you put your own special spin on it at the end.
Perfect for special occasions and celebrations — like birthdays or hosting a dinner party for legendary musicians — the new cake-mix line includes Southern-style favorites, like coconut cake mix, banana cake mix, and rich buttercream frosting in chocolate and vanilla flavors. Parton's mixes, of course, come with a few tricks to take them beyond your average cake-in-a-box. Her banana pudding cake mix recipe, for example, suggests folding homemade whipped cream into the frosting before icing your cake, and it's basically a dream dessert hack (I tested it). But outside of her collaboration with Duncan Hines, the iconic country star also considers herself a pretty darn good cook.
"I don't get to visit Miley as much as I'd like to . . . but when we do get together we usually eat country food."
"One of my favorite things growing up is when we would have all-day singin' and dinner on the ground, as they call it back at church," Parton says. "All the women in the neighborhood [would bring food]. Then you'd know who all the great cooks were in your community because some would make pie, some would make cakes, some would make pudding, some would make some of the best breads in the world . . . That was my favorite thing when I was a little kid: getting to sample all those different things, casseroles, macaroni and cheese. I still think about that."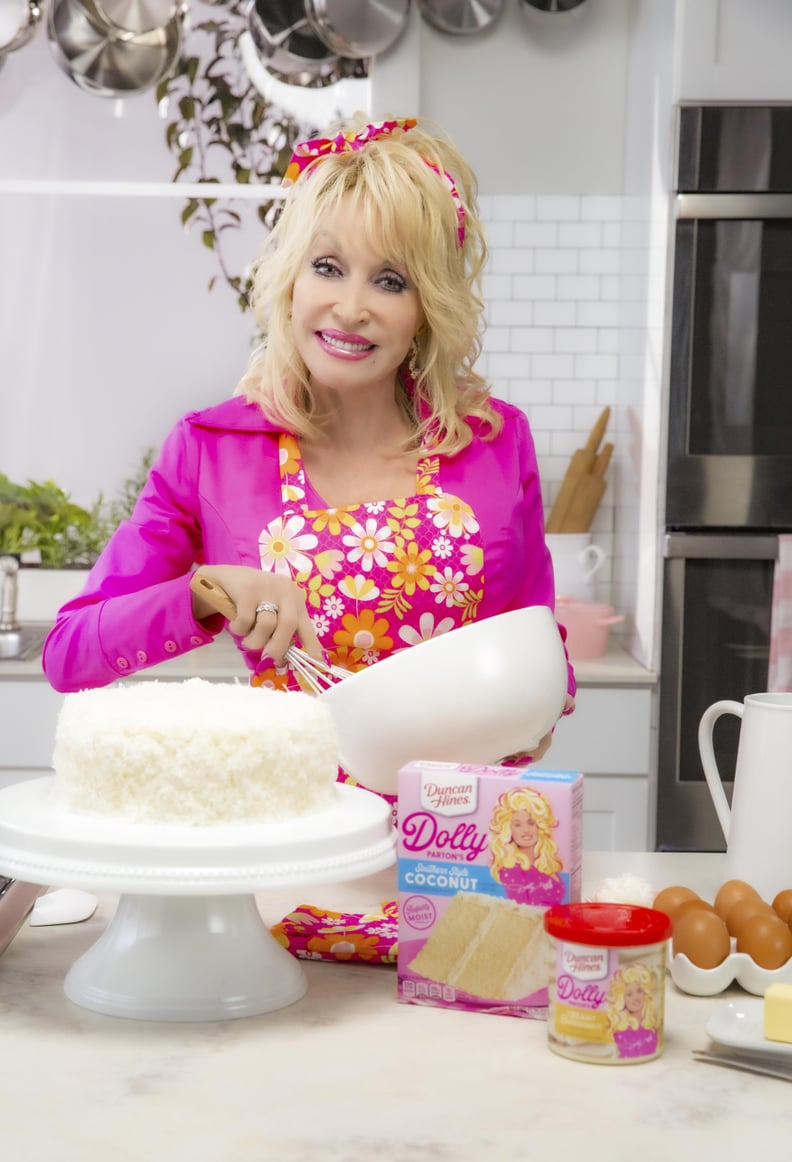 Image Source: Sebastian Smith
Today, she regularly cooks chicken and dumplings, pork roasts, and biscuits for family and friends, noting that her cooking expertise comes courtesy of her mom, grandmas, and aunts, who cooked with her regularly growing up. "I used to love getting in the kitchen with them, learning how to cook, watching them, and same thing with the baking," she says, adding that she prefers to get creative as opposed to sticking to a recipe. But when it comes to family dinner parties, she prefers the good food and good company over the cooking. "Me and Miley [Cyrus] just like to eat. I don't get to visit Miley as much as I'd like to . . . but when we do get together, we usually eat country food. We like the fried chicken, we like the coleslaw, we like the cornbread muffins," she says. "Miley's a big eater. We love Southern food, so she's like me in that respect. I don't know if she's a good cook or not. I don't think I've ever eaten anything she's cooked, and I don't know that I would. [But] we'll fight over the last piece of chicken."
As of Jan. 26, limited-edition e-commerce kits of Parton's new cake-mix line are available for $40 on the Duncan Hines website. All of the products from the new line will also be for sale for $2 each in retailers nationwide beginning in March. Take a closer look at the Southern-inspired dessert line ahead.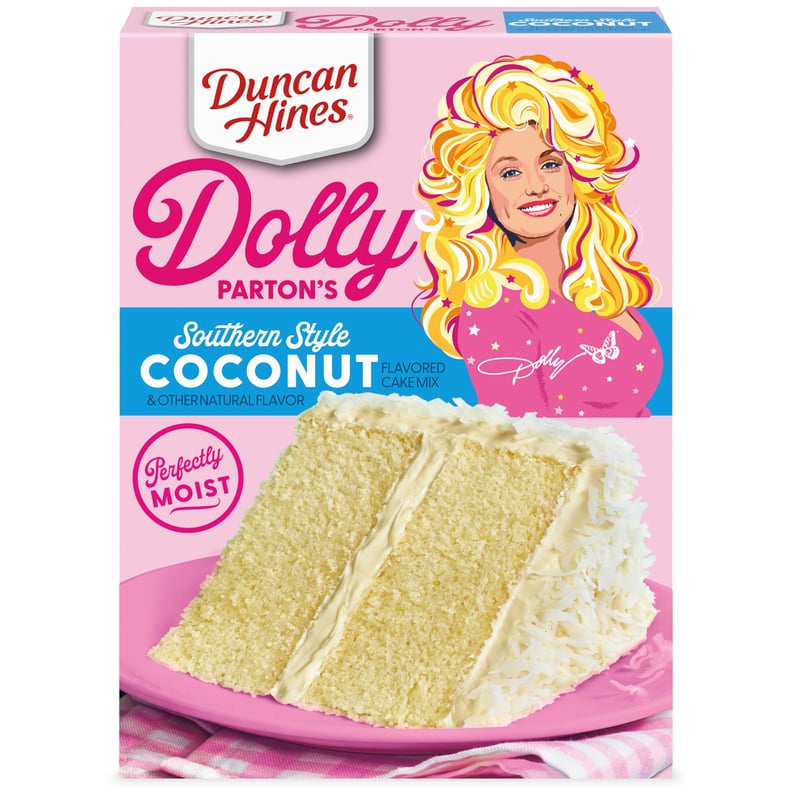 Dolly Parton x Duncan Hines Southern Style Coconut Cake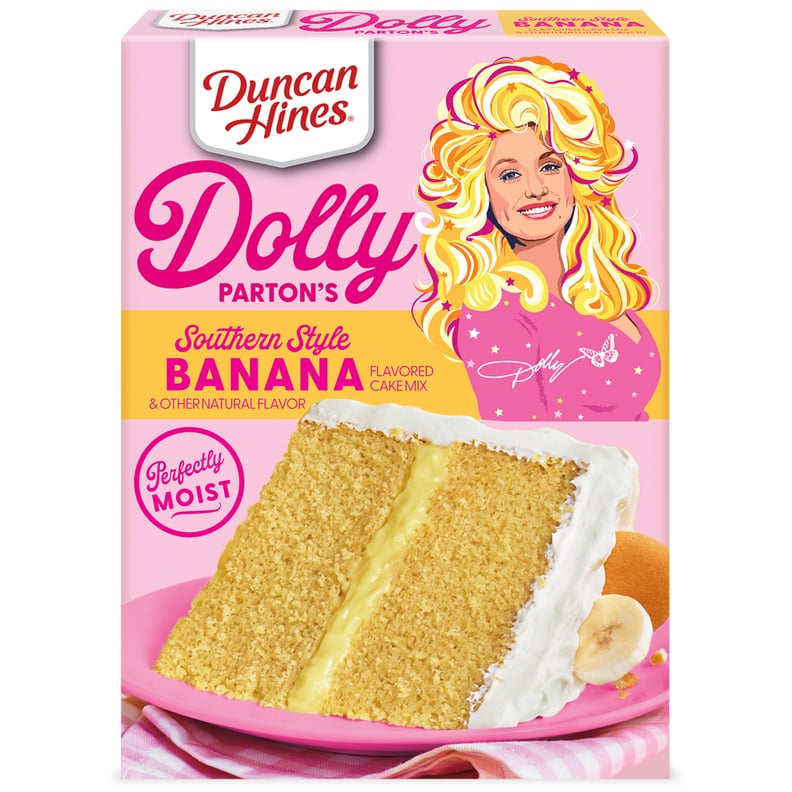 Dolly Parton x Duncan Hines Southern Style Banana Pudding Cake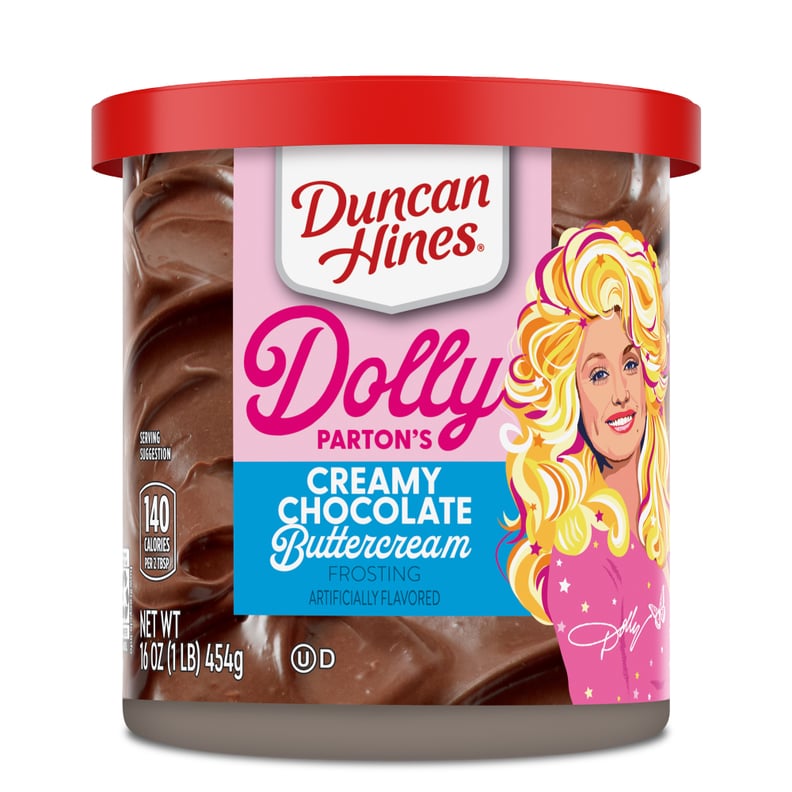 Dolly Parton x Duncan Hines Creamy Chocolate Buttercream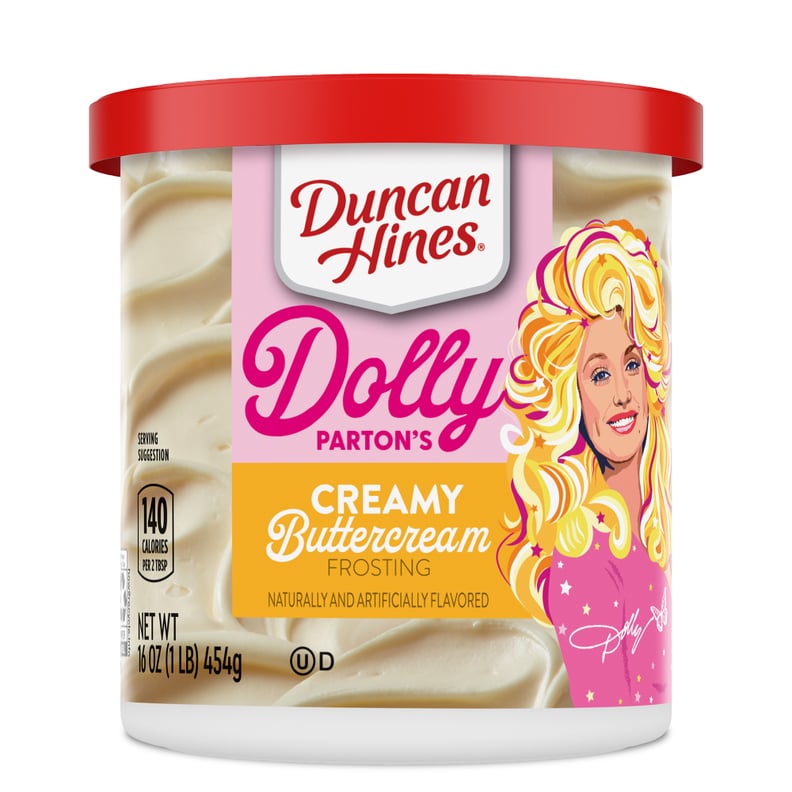 Dolly Parton x Duncan Hines Creamy Buttercream
Dolly Parton x Duncan Hines Baking Kit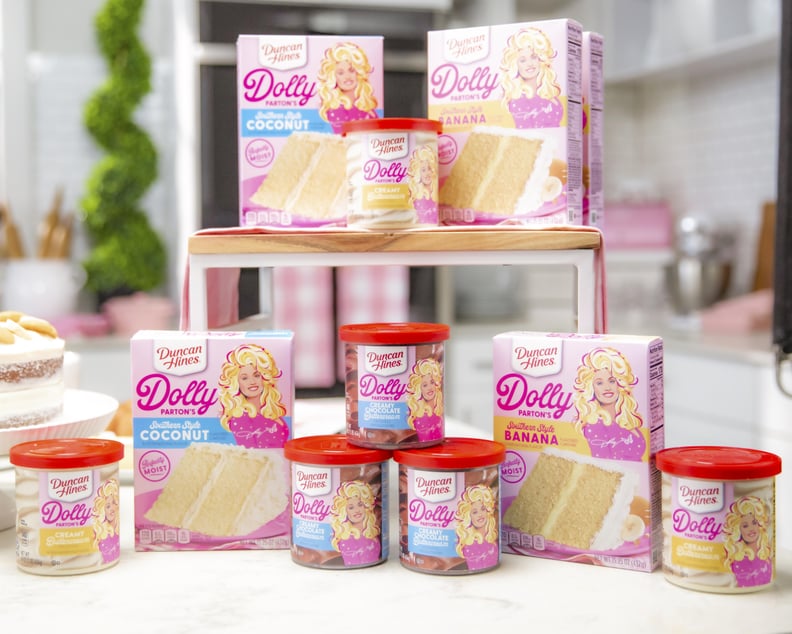 Dolly Parton x Duncan Hines Cake Mix Collection