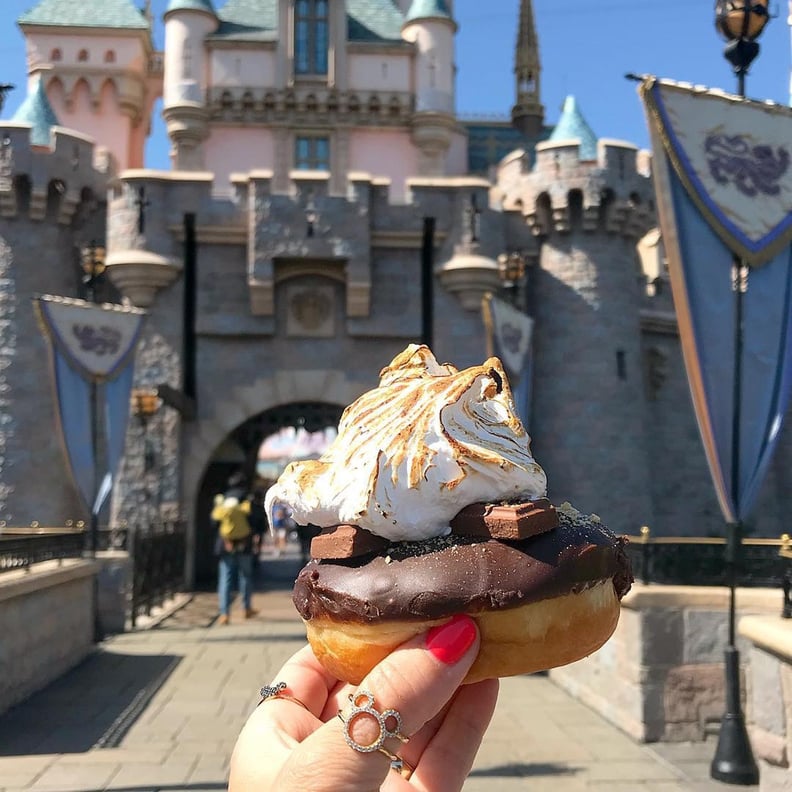 If your doughnut doesn't inspire exclamations of envy from random passersby, is it really worth it? (Probably, because doughnuts are the freakin' best, but that doesn't serve to illustrate our point.) Thankfully, the fried, doughy rings of goodness at Disneyland are the best of the best. It wasn't until quite recently that Disney started offering doughnuts for hungry guests, but the addition to the resort's snack selection was an instant hit. As it turns out, nobody does doughnuts quite like the happiest place on earth!
You can find Disney doughnuts at several locations throughout the California resort: the Coffee Cart near Fantasy Faire on Disneyland's Main Street, Schmoozies in Disney's California Adventure, and the Disneyland Hotel Coffee Shop. Most items in Disney's impressive doughnut selection run about $6 per pop, but based on photos from contented park guests, they definitely seem worth the cost!
When we say Disneyland has every doughnut imaginable, we're talking everything from maple-bacon bars and Reese's peanut butter doughnuts to tropical fruit flavors topped with mini umbrellas. Don't believe us? Just check out these awe-inspiring confections found throughout the Disney parks. And yes, you have permission to drool.
Vanilla Icing With Chocolate Candy Balls
Chocolate With Potato Chips and Caramel
Marshmallow-Filled Cronut
Reese's Peanut Butter Cups
Strawberry Glazed With Bavarian Chocolate Filling
S'mores and Fruity Pebbles
Toasted Marshmallow and Chocolate
Maple-Bacon Filled With Maple Creme
Strawberry Chocolate and Cherry Lime