Paid Content For
Great Nations Eat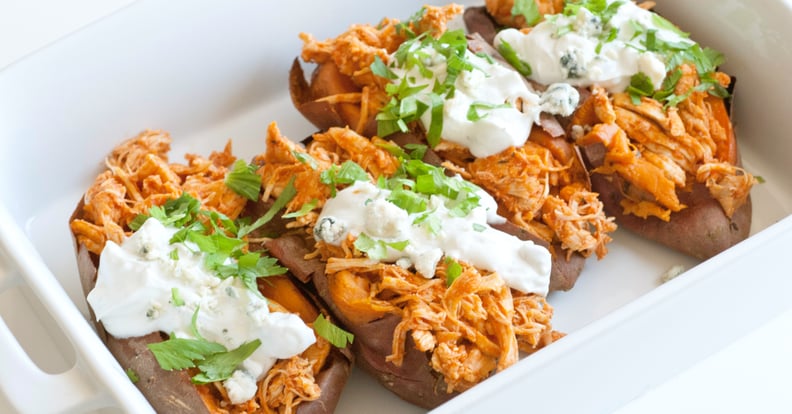 POPSUGAR Photography / Sarah Lipoff
POPSUGAR Photography | Sarah Lipoff
Winter just screams comfort food, and there's a bounty of fresh ingredients you can grab at the grocery store for making quick, easy, and budget-friendly eats. One of the most versatile is the humble sweet potato — or yam. It seems there's fierce debate over the difference between the two, which makes these five recipes work with whichever you have on hand.
01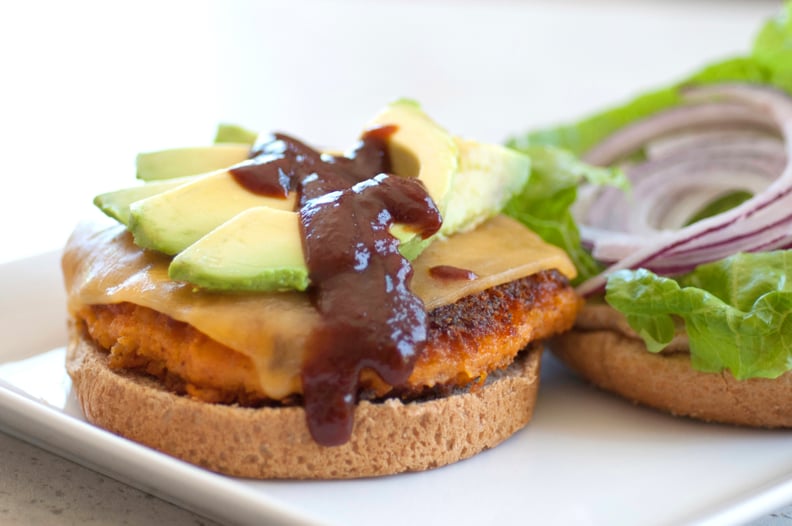 Barbecue Sweet Potato Burgers
Steamed then mashed sweet potatoes make the base for sweet and tangy burgers that drip with a finishing of barbecue sauce. The outside crunch pairs with avocado, making these delicious for lunch or dinner.
02
Slow-Cooker Sweet Potato Chili
This sweet potato recipe is so simple and can be prepped the night before so you can pop the base in your slow cooker before heading to work the next day. The sauce, sweet potatoes, and beans bubble together into a really comforting bowl of chili.
03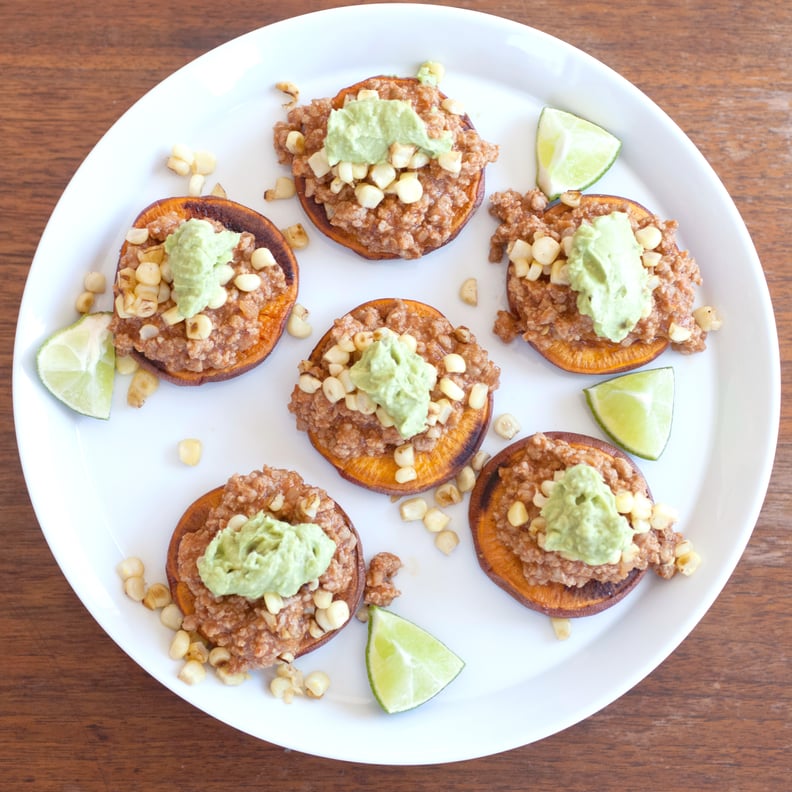 Sweet Potato Chipotle Taco Bites
Just enough for a small appetizer or a light lunch, these mini sweet potato taco bites are so simple yet bursting with flavor. A touch of chipotle adds a little heat, but the charred corn cuts the spice with just the right amount of sweetness.
04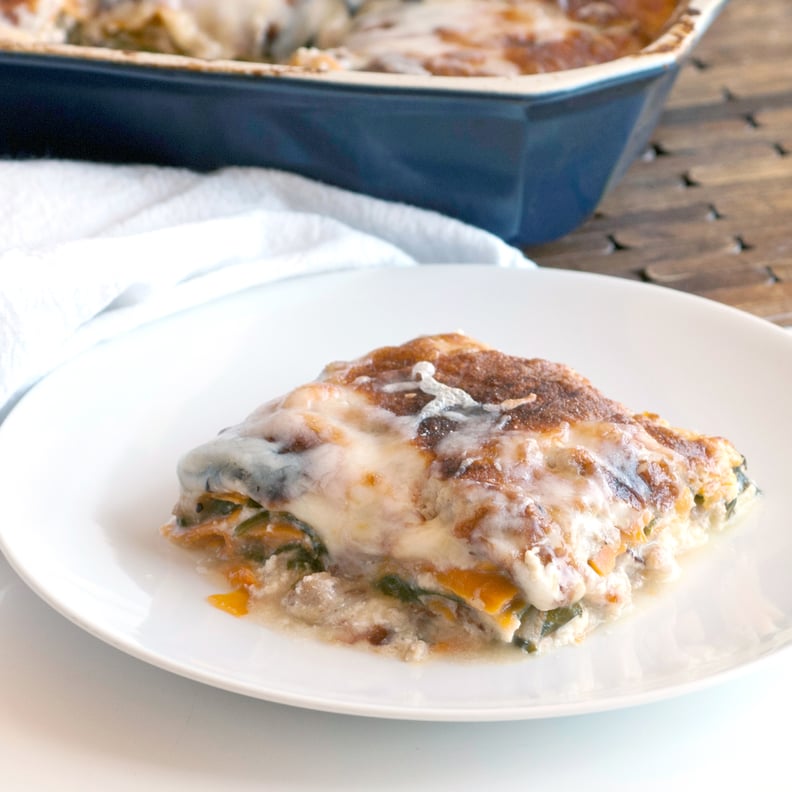 Sweet Potato Lasagna
Use a carrot peeler to make a stack of thin sweet potato slices and layer together with a creamy Italian sausage sauce for a vegetable-filled lasagna.
05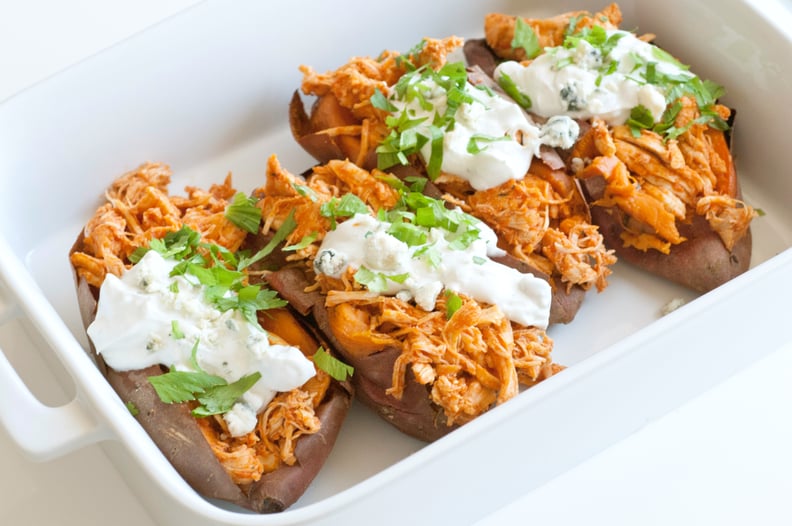 Buffalo-Chicken-Stuffed Sweet Potatoes
Shred up leftover chicken breasts and use for making the filling for buffalo-flavored potatoes that get a creamy blue cheese topping and dusting of chopped celery leaves.

More From Great Nations Eat