4 Badass Women Winemakers and Their Unique Tasting Room Experiences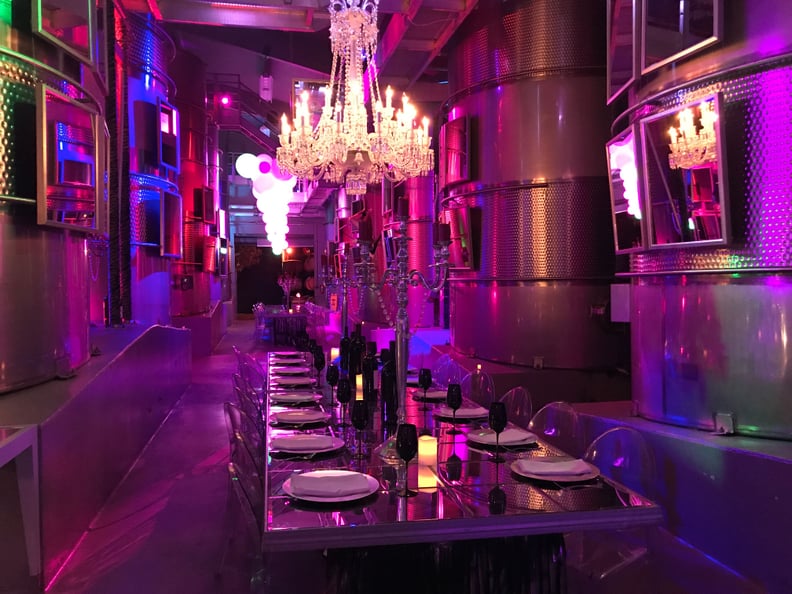 POPSUGAR Photography | Nicole Iizuka
POPSUGAR Photography | Nicole Iizuka
On my most recent trip to Napa, I found myself meeting more and more female winemakers in a generally male-dominated field. These women are creating some phenomenal spirits, and it was a truly refreshing experience to walk into several of my favorite wineries to discover that the flavors I'd fallen in love with were crafted by these badass vintners. For anyone planning on heading to the plentiful Northern California wine region anytime soon, I highly encourage you not only to check out these wines, but also to make some time for tasting because all the wineries offer ridiculously unique experiences.
If you're looking to take your whole trip up by one exquisite notch, like I was fortunate enough to do, check out flights on Jet Suite X. It's essentially the Uber of private jets. Tickets start at $129, and it flies directly into Concord, CA, just a stone's throw away from Napa. After flying private, I've been spoiled to a point where I never want to go back to commercial again.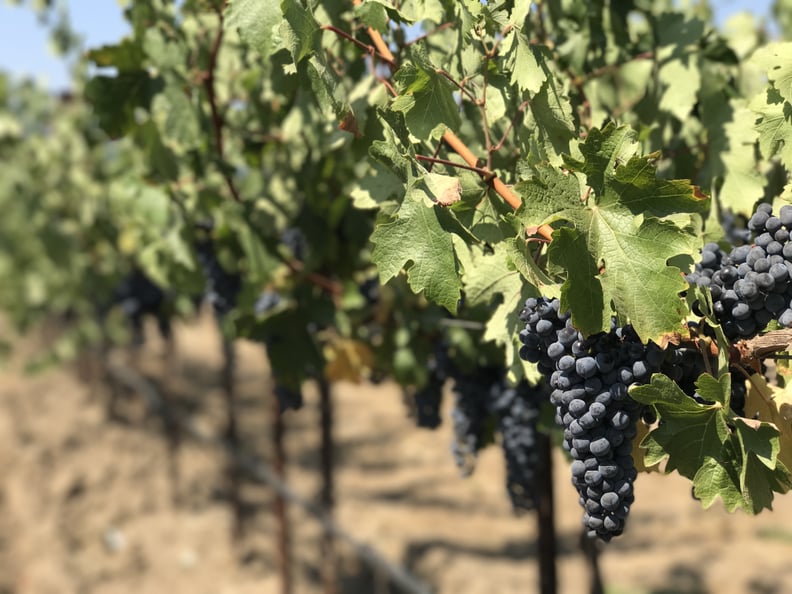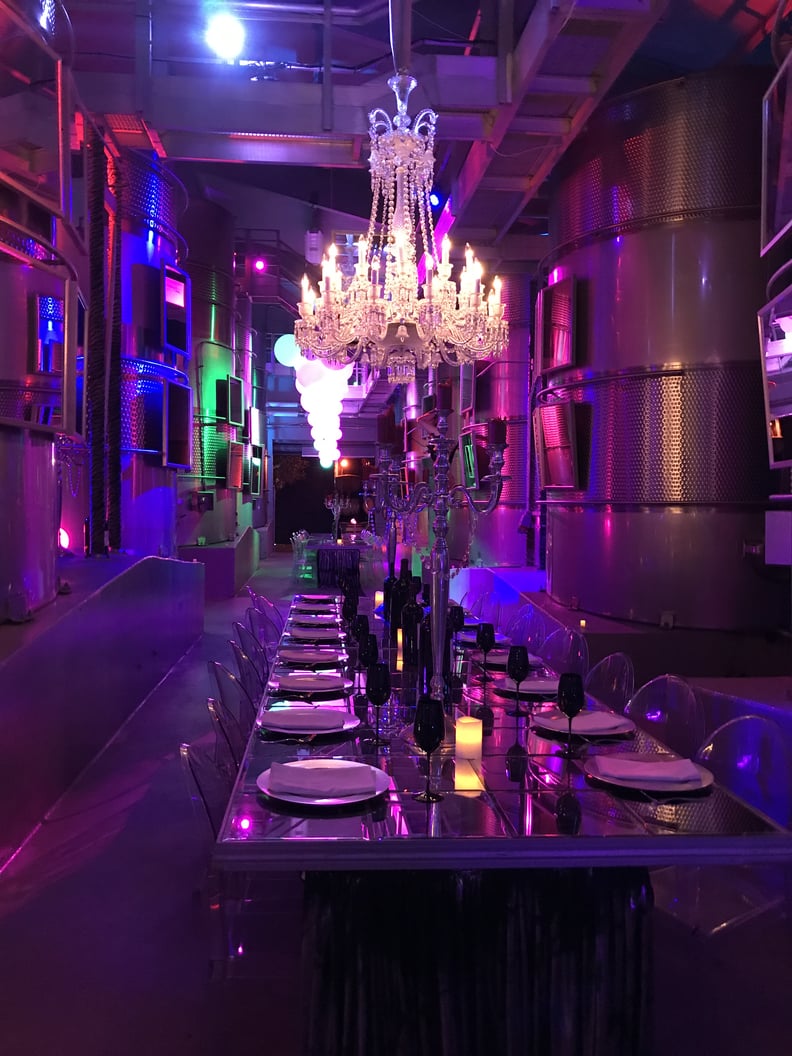 Stephanie Putnam at Raymond Vineyards
Stephanie Putnam is the director of winemaking at Raymond Vineyards, an eclectically delightful winery full of majestic whimsey and whips that would make a bedazzled Mad Hatter with a flair for the erotic, ecstatically happy. Stephanie is a well-seasoned winemaker who spent eight years honing her chops at Far Niente before joining the Boisset family estates, and her wines have won a ton of acclaim. When you visit the winery, be sure to check out the chandelier room and the red room, and go out into the garden to see the Frenchie vineyards.
If you have a little extra time, you can also treat yourself to being a winemaker for a day with the incredibly fun program in which you get to mix and match your own master blend, customized with its own original label. There's also the LVE Collection, created with none other than John Legend, and it's totally worth adding to your list. Wonder if he purposefully designed those wines to pair well with Chrissy Teigen's cooking?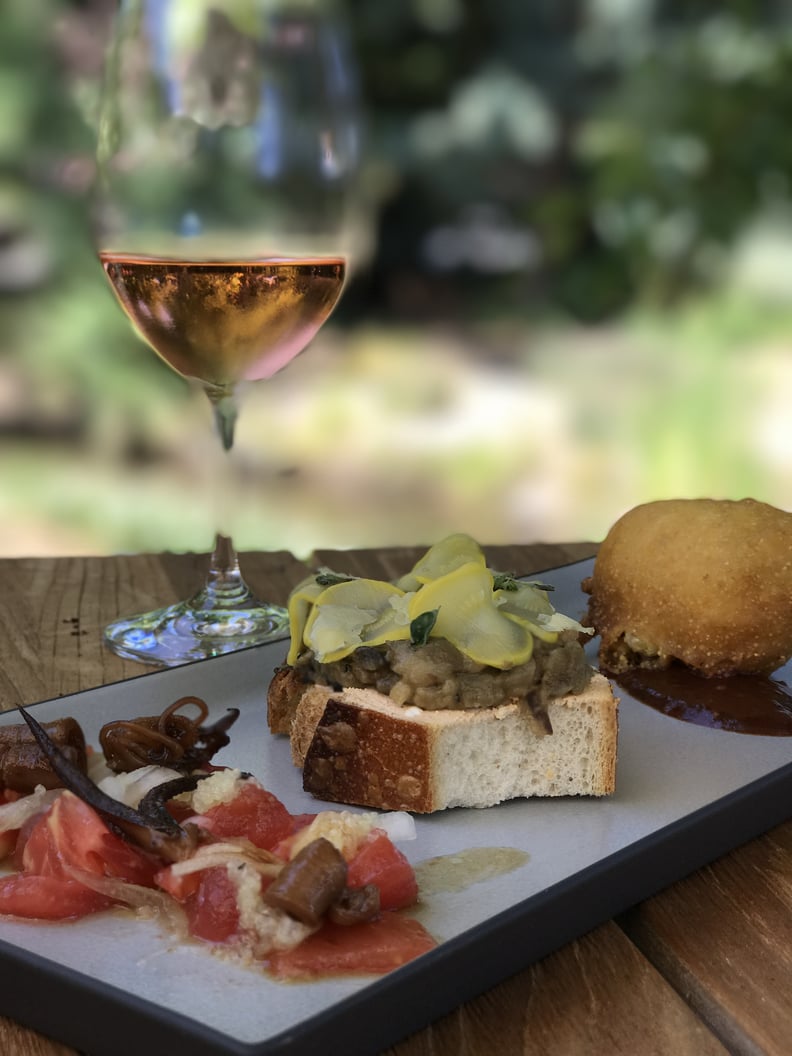 Nicole Hitchcock at J Vineyards & Winery
Head winemaker Nicole Hitchcock and I shared a very fun moment when we discovered that both of our beaus are named Jeff, but aside from the bonding, what really got me were her incredibly balanced and refreshingly crisp bubbles that she produces at J Vineyards and Winery. Most wineries specialize in just a few versions of select grapes, offering up flights of mostly reds, a few whites, and maybe one or two bubbles. Not this winery. Nicole has really created a whole library of wines, with so many different tastings that you could literally make a whole trip out of just trying to get through all of the current offerings.
The winery also offers a variety of pairing options, and when I say "pairings," what I mean are complete meals with cheese "samples" that equivocate to essentially your own wheel, and appetizers that are as filling as entrées. If you ask nicely, you can not only tour the vineyards, but also check out the winery in action as you see the tasting room that looks out over the bottling plant . . . not a bad way to sip some wine.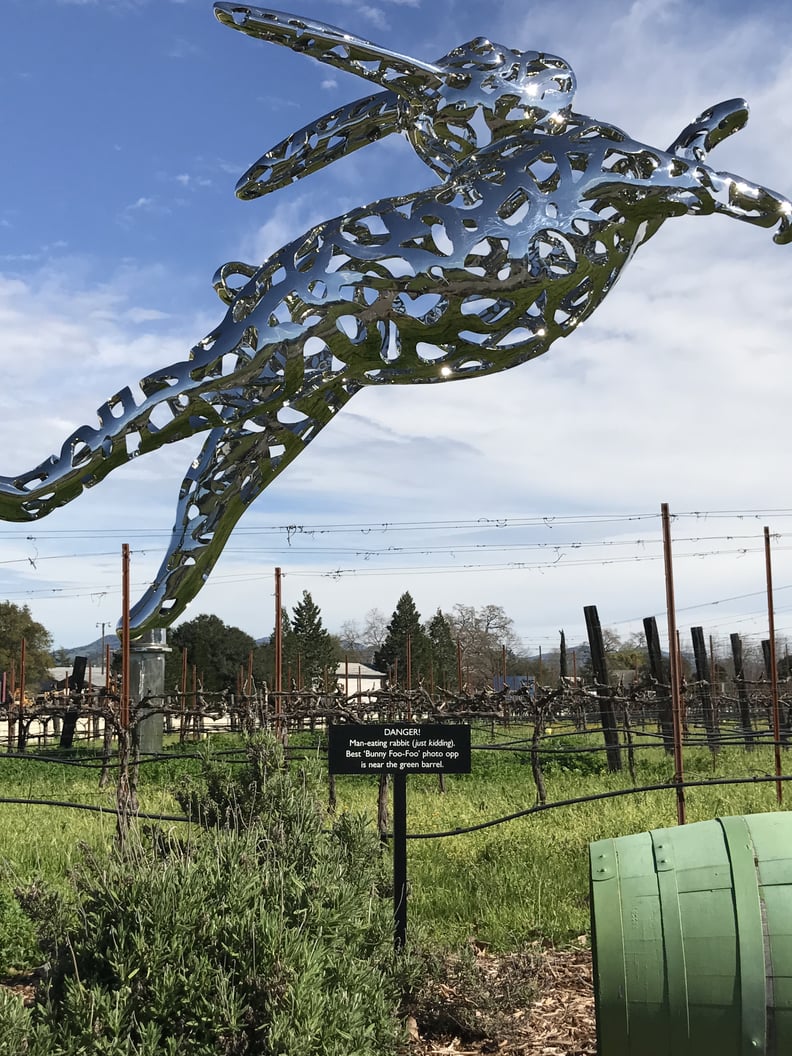 Kathryn Hall at Hall Wines
There's a giant bunny at the gate, but don't get too close because, as I was told, it's a "man-eating rabbit!" Kathryn Walt Hall, the proprietor of Hall Wines, not only has distinguished herself with an illustrious career as vintner, businesswoman, attorney, community activist, and even US ambassador to Austria, but also has a wicked sense of humor. Scattered throughout her estate of a vineyard is a cornucopia of incredible art pieces accompanied by some witty, sometimes snarky signage. Kathryn and her husband, Craig, are avid art collectors and wanted to make sure to select works that inspire all of the senses, so when you visit, be sure to carve out some time to walk the grounds or sign up for one of the in-depth tours.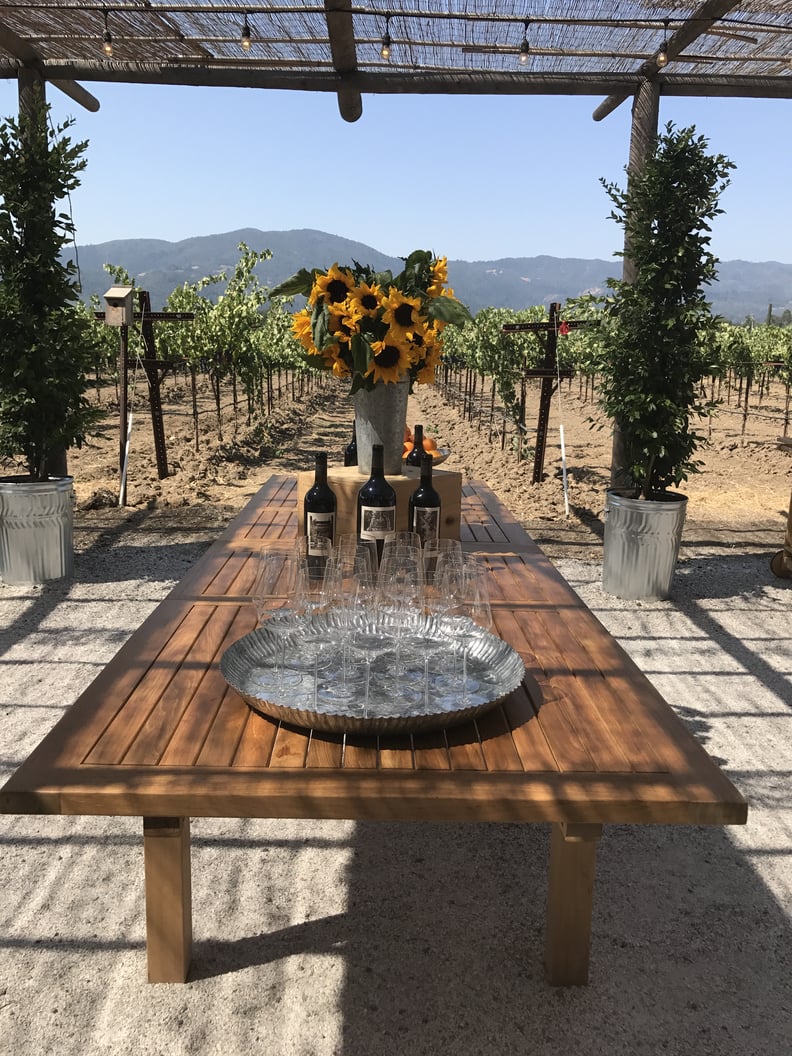 Jamie "JJ" Dowell at Round Pond
Jamie "JJ" Dowell is no newbie to the wine business. She's gained a wealth of experience from various wine-making positions throughout Napa Valley and New Zealand, but landing the job at Round Pond Estates was a "dream come true." It's a simple, family-run winery that also boasts an impressive olive oil and vinegar mill that is situated right in the heart of Napa, with easily one of the prettiest tasting rooms I've ever seen. Unlike lots of other wineries, this one treats its guests to a rooftop experience complete with lovely food and a view that can't be beat. Round Pond has also launched a new dining experience that is literally in the middle of its farm-to-table garden. There, you can be treated to Gravel Series Wines, an exclusive limited run of expertly crafted pours. Personally, I was obsessed with the Scholar's Gate Cabernet Sauvignon and would highly recommend scoring a seat at that table.
Travel and expenses for the author were provided by Jet Suite X for the purpose of writing this story.