As POPSUGAR editors, we independently select and write about stuff we love and think you'll like too. If you buy a product we have recommended, we may receive affiliate commission, which in turn supports our work.
Thanksgiving is all about tradition and time-honored recipes, but that doesn't mean it's above a little embellishment. Ahead of the holiday season, novelty retailer Firebox has released Glitter Cranberry Sauce. (Yes, as the name suggests, it's cranberry sauce that actually sparkles!) Making it even more magical, the sauce is infused with orange and a splash of vodka, because why not?
Though the product is currently listed for $13, Firebox says it's unfortunately unable to ship the cranberry sauce to the United States at the moment due to certain undisclosed restrictions. That being said, the site is currently working to make it happen . . . and hopefully that happens before Thanksgiving. Check out photos of the dazzling condiment ahead.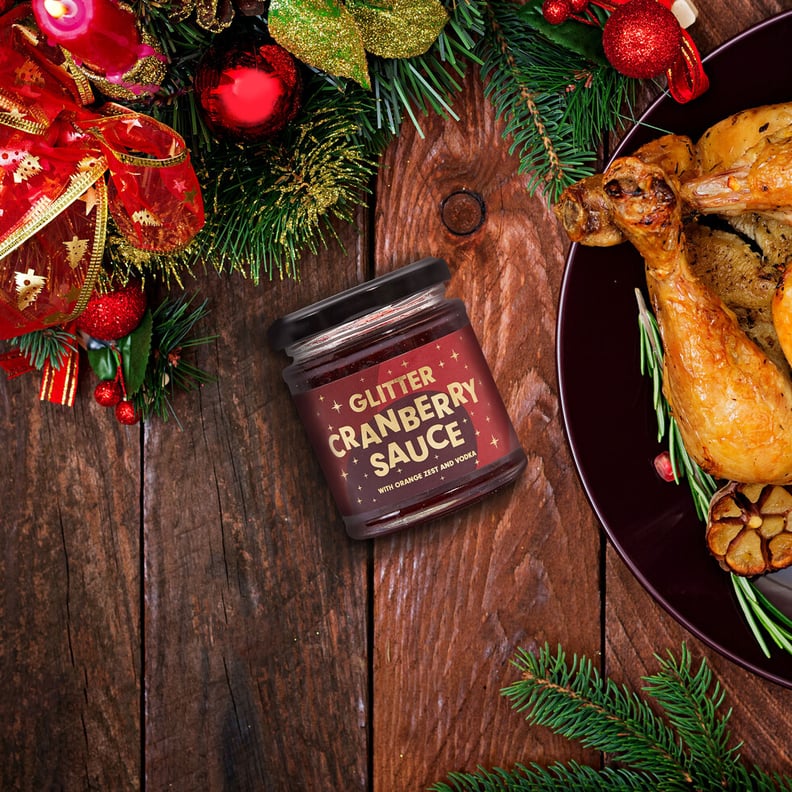 Glitter Cranberry Sauce