Gordon Ramsay Reveals the Top 3 Food Trends That He Thinks Need to End ASAP
Gordon Ramsay never shies away from sharing his true feelings, and he recently got brutally honest about a few food trends that he thinks need to go away. When I sat down with the chef in his newly opened Hell's Kitchen restaurant in Las Vegas, we chatted about beef Wellington, sticky toffee pudding, and what food-related trends he is 100 percent over. (We already know he dislikes pineapple pizza, so I braced myself for yet another polarizing conversation.) When POPSUGAR asked what specific trends in the food and restaurant world need to die ASAP, Gordon responded with three passionate answers.
1. Foams
Gordon was quick to say "foams" as the first trend he disagrees with. I had to point out that he does in fact have a citrus foam on the Hell's Kitchen menu — it comes on top of the pineapple carpaccio, a wonderful dessert. He said, "That was a dessert foam." He explained that making a foam out of just any savory dish is not the way to go. "The latest one I had, I was in Saint Paul, and someone gave me a bone marrow foam. Now when I think about having bone marrow, I don't think about it as a foam. You can have a bit of fun with desserts." Lesson learned: be strategic with your foam-ified choices, chefs. Gordon added, "Sometimes they look like toxic scum in a stagnant pool. It was not very good."
2. Wagyu
Look at the menu of any number of fine-dining restaurants or steakhouses, and you'll see Wagyu, a high-end cut of beef that comes from Japanese cattle and is known for its tenderness and marbling. Gordon is over its ubiquity. He explained why, saying, "Because it's a special cut. It needs to be treated with a little bit of respect. Everywhere you go now, there's f*cking Wagyu meatballs. Preserve it a little bit. Rest it. Allow it to become special." Once again, Gordon does have Wagyu meatballs on his own menu at Hell's Kitchen (so good). They're slow-roasted in a tomato sauce and served with polenta croutons — if anyone's able to pull Wagyu off to perfection, it's this guy.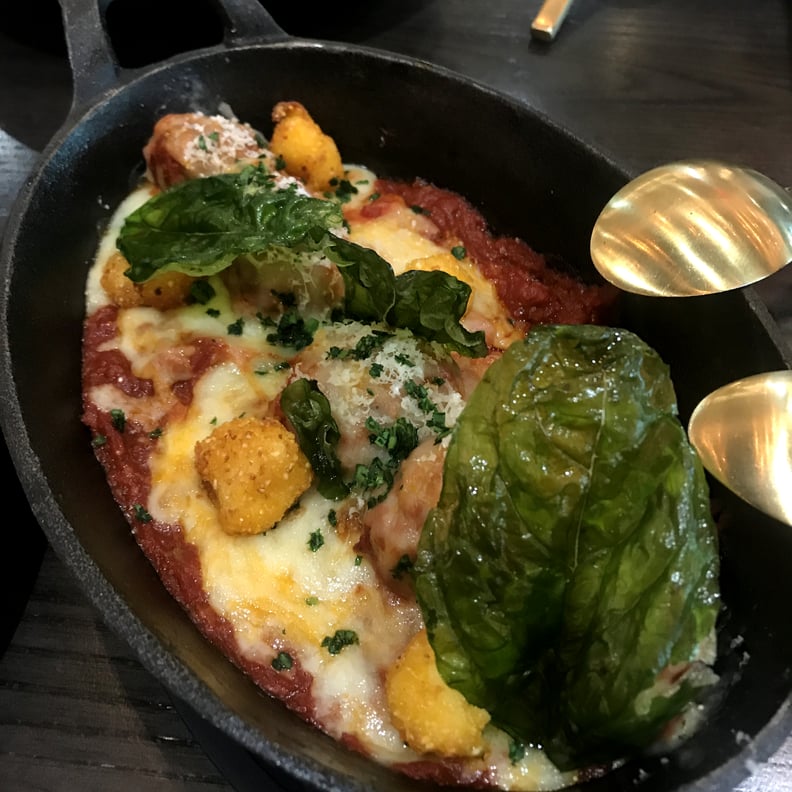 3. Truffle oil
Gordon's got some feelings on that truffle mac and cheese you might be eyeing at a restaurant. He said, "The worst thing, for me, is truffle oil. That thing needs to be let down. When [people] use it, they use the same f*cking top [as any other oil], so they pour it, and it comes out in abundance. This thing needs to be let out in tiny, tiny, little [amounts]."
Travel and expenses for the author were provided by Caesars Entertainment for the purpose of writing this story.