What to Order at Gordon Ramsay's Hell's Kitchen Restaurant
Why Gordon Ramsay's Sticky Toffee Pudding Is the Best Thing on the Menu at Hell's Kitchen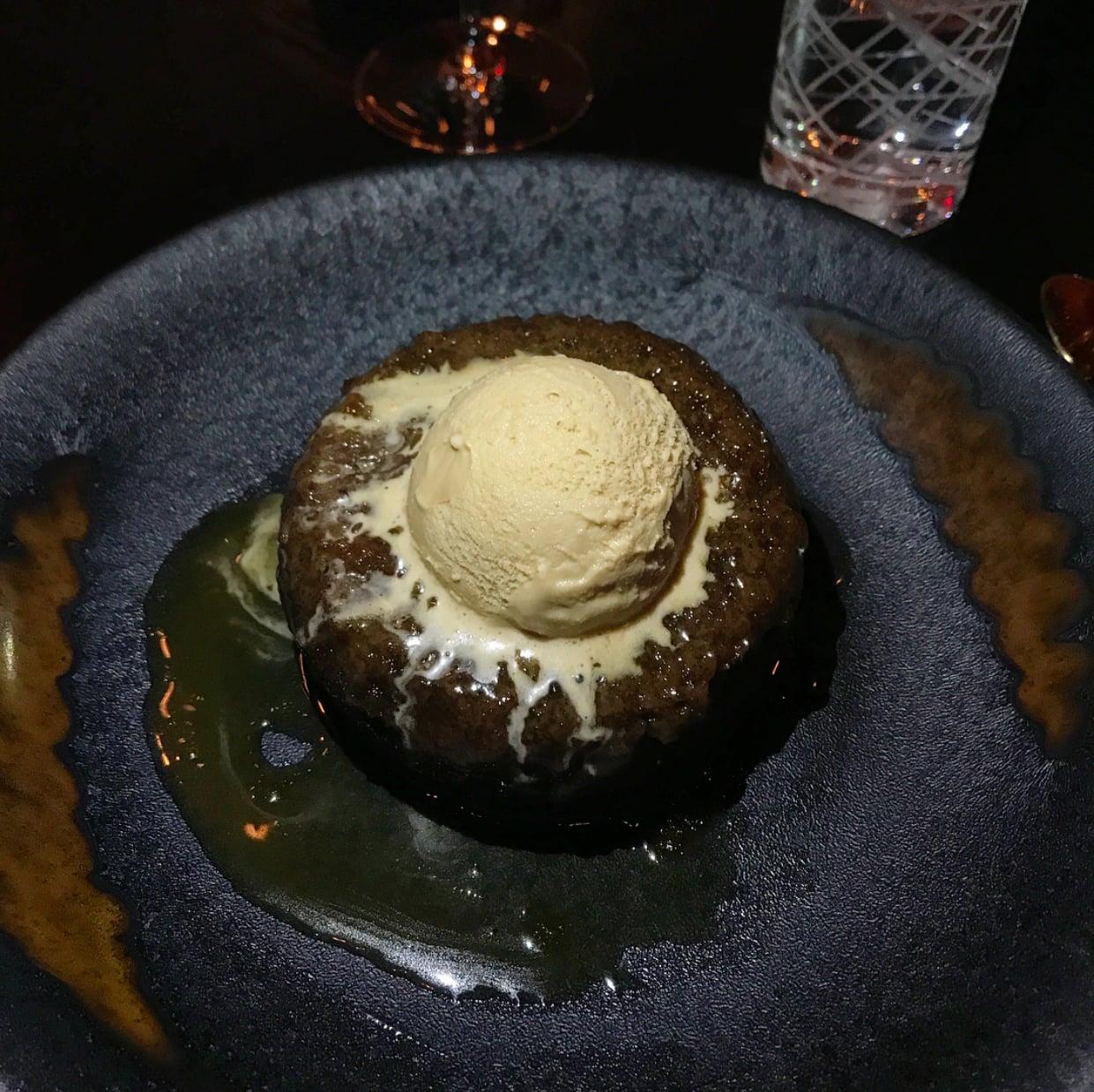 If you're thinking about getting a reservation at Gordon Ramsay's new Hell's Kitchen restaurant in Las Vegas, there's one important question to consider: what should you order? The menu is full of enticing entrees and appetizers that will jump out at you, like the incomparable beef Wellington and the tender Wagyu meatballs with slow-roasted tomato sauce and polenta croutons. It's the kind of place where you'll want to share multiple dishes with your table because there are so many flavors to savor. But there's gotta be one thing that stands out the most, right? To find out from the best possible source, I asked Gordon Ramsay face to face, "What's the best thing on the menu?"
"That's a really good question," Gordon said. He thought about it, mentally going through options, and then responded, "Every time I put a new version of my sticky toffee pudding, f*cking thing just gets better and better. I don't know whether it's the salted caramel or the amount of toffee that we steep inside." Sticky toffee pudding, a traditional British sponge-cake dessert, is something Gordon has been making for years, but he's improved upon it and changed up the ingredients many times. At Hell's Kitchen, it's drenched in salted caramel and topped with speculoos ice cream. And yes, it's ridiculously good.
"We've modernized it in a way that we give you your own little sort of tray bake," Gordon said. One order of sticky toffee pudding (pictured above) is big enough for two or three people to share, depending on how much room you have left after dinner. The cake is warm, soft, and bursting with comforting flavors of brown sugar and vanilla, and the cold speculoos ice cream on top takes the decadence over the edge. Hell's Kitchen at Caesars Palace isn't a restaurant you'll likely be visiting on a regular basis, so don't pass up your chance to try this can't-miss dessert.
Travel and expenses for the author were provided by Caesars Entertainment for the purpose of writing this story.
Image Source: POPSUGAR Photography / Erin Cullum