We Tried Guy Fieri's New Chicken Restaurant at Disney World, and Holy Flavortown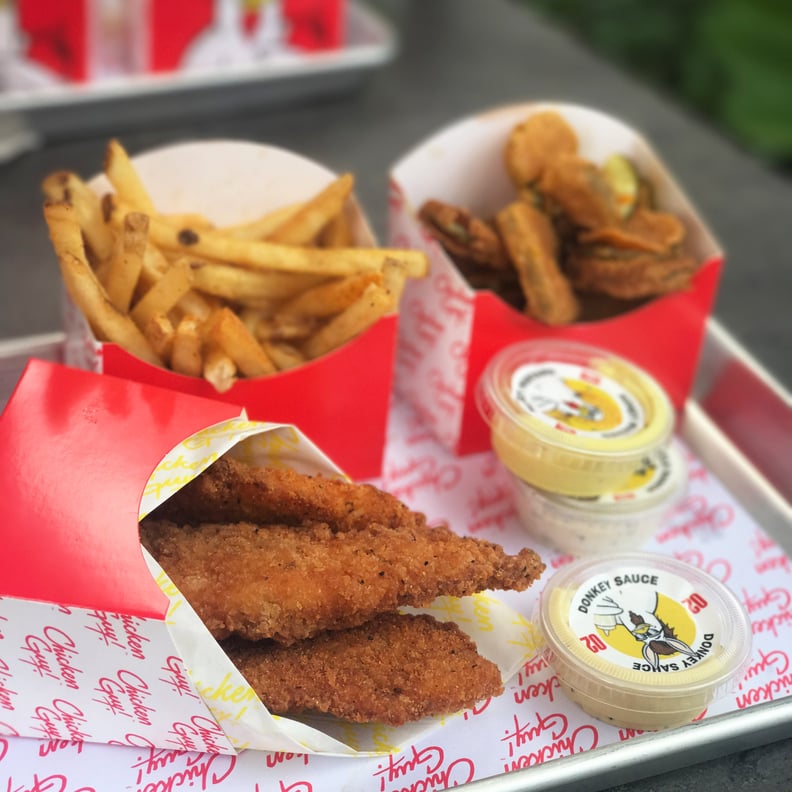 POPSUGAR Photography | Erin Cullum
POPSUGAR Photography | Erin Cullum
Guy Fieri is introducing Disney World to Flavortown with a new restaurant. Chicken Guy! — exclamation point included — is now open in Orlando's Disney Springs next to Planet Hollywood. The fast-casual restaurant's specialty is, you guessed it, chicken. The menu has grilled chicken, fried chicken, tenders, sandwiches, and salads, plus sides including fried pickles, mac 'n' cheese, french fries, and slaw. The chicken tenders are brined in fresh lemon juice, pickle brine, and buttermilk and are infused with fresh herbs and "hand-pounded to maximize crunch," according to the press release. I recently visited Chicken Guy! and can confirm the chicken is indeed crunchy and incredibly tasty.
"I'm stoked to be building Chicken Guy! with my friend Robert Earl," Fieri said in a statement. "It's all about the real deal, all-natural chicken. But lemme tell you, our sauce game is on point." He's definitely right about the "sauce game." You'll find 22 different sauces for your dipping pleasure, including Chipotle Ranch, Curry Mayo, Lemon Pepper, Garlic Parmesan, Avocado Crema, Nashville Hot Honey, and Sweet Sriracha BBQ. The restaurant has an approachable price point, too. Each individual menu item is priced at $8 or less, and the only thing higher than that is the combo for $11.
In addition to the main and side items, there are ice cream creations for dessert, including cinnamon-apple and chocolate-mint treats. Take a look ahead to see what you can expect from Chicken Guy!, and plan on stopping by before your next Disney World trip.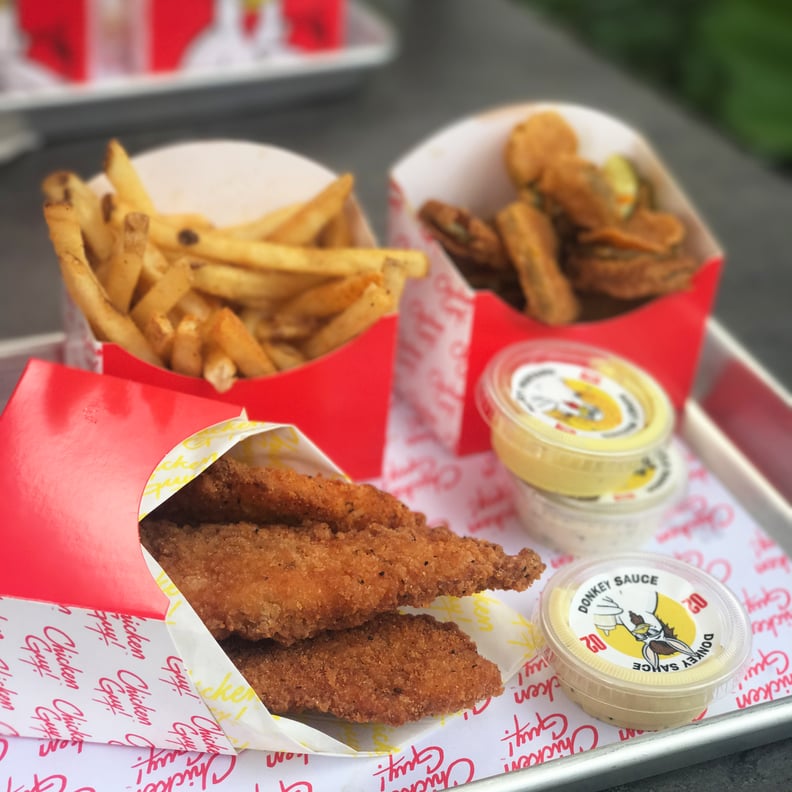 The Chicken Guy! Combo
The main attraction is definitely the hand-breaded chicken tenders, and the combo ($11) comes with three tenders, fries, your choice of two dipping sauces, and a fountain drink. I opted for the Donkey Sauce — Guy's signature "secret" sauce, which is mayo, roasted garlic, mustard, worcestershire, and lemon — and Honey Mustard. Both sauces are fresh and delicious.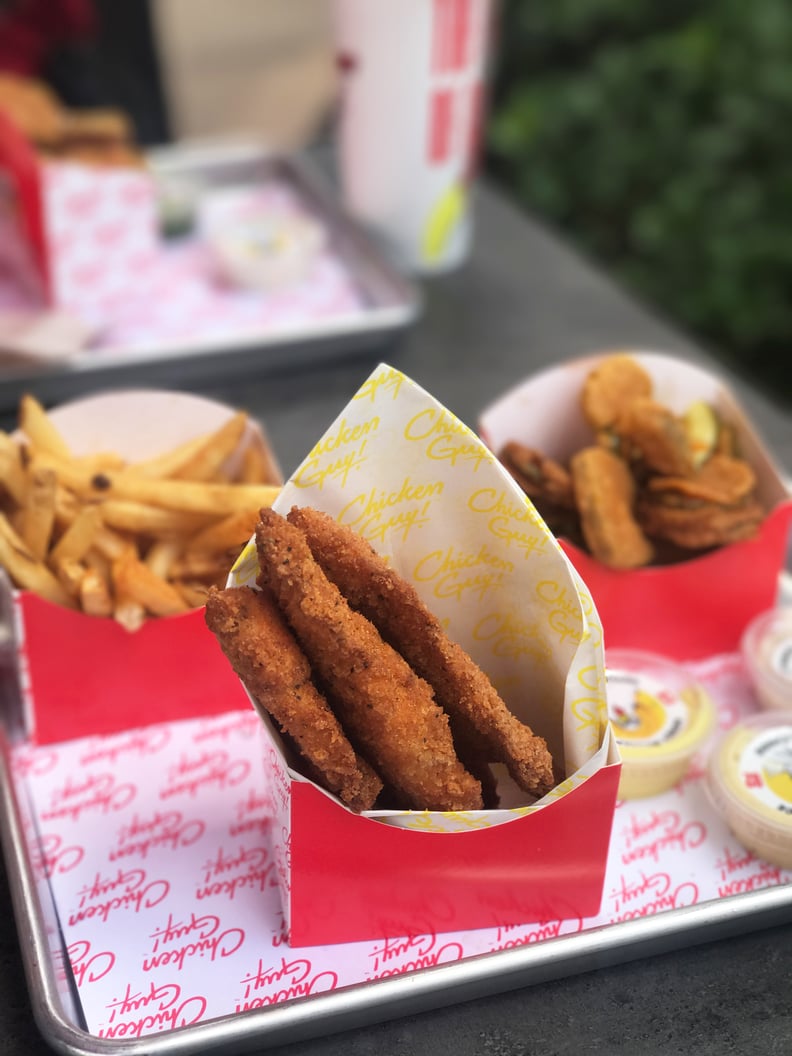 The chicken tenders are thin (but not too thin) and crunchy, and their dip-ability is fantastic.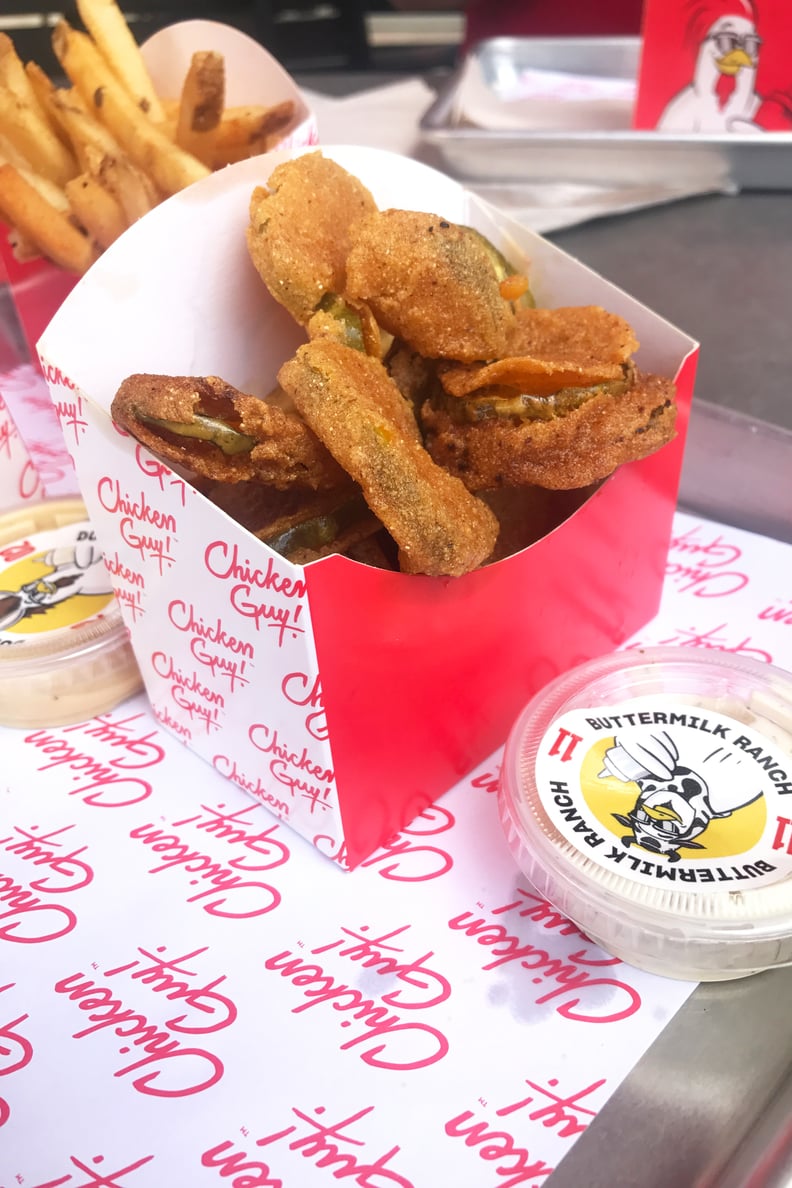 The Chicken Guy! Fried Pickles
Additional sides you can buy include fried pickles, mac and cheese, and loaded fries featuring Guy's Super Melty Cheese Sauce (or SMC). The pickles are fried pickle chips rather than spears (team chips for life) and arrive piping hot with an irresistible, crunchy breading. They're served with homemade buttermilk ranch.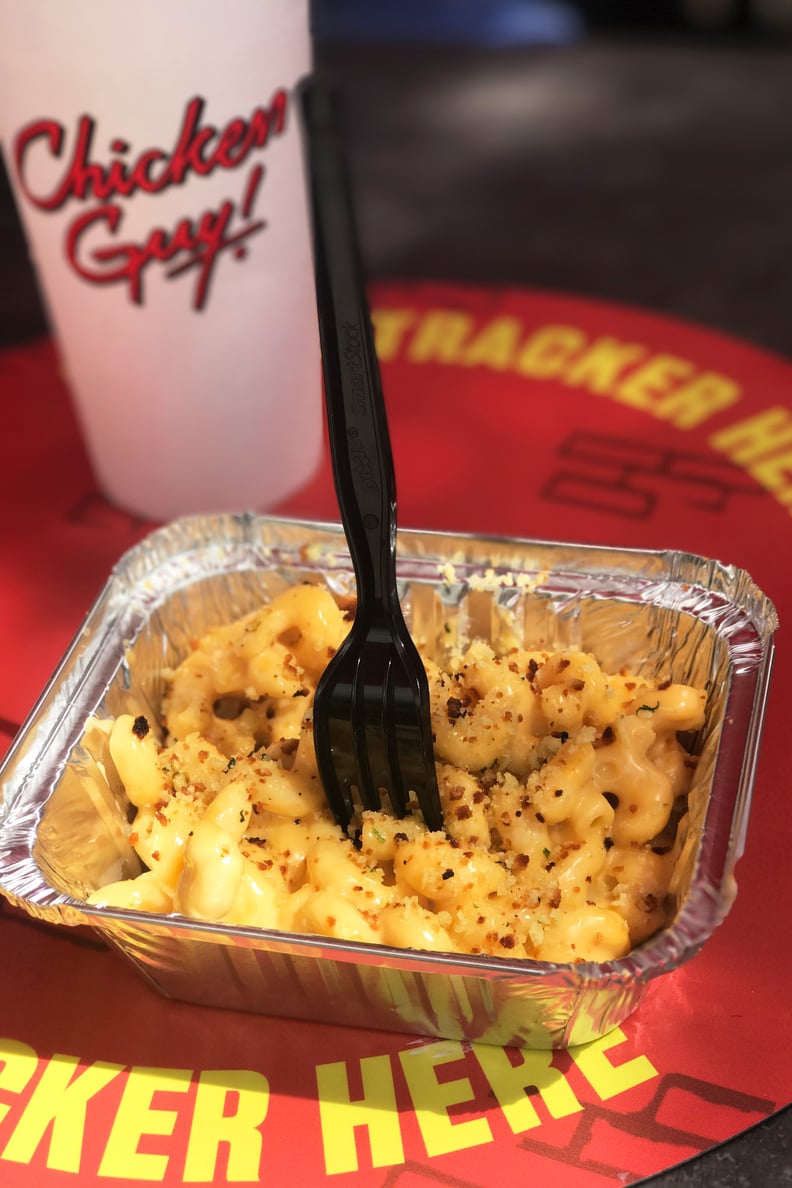 The Chicken Guy! Mac and Cheese
The Mac Daddy Mac 'n' Cheese is not messing around. If you like a creamy, sharp mac with crispy breadcrumbs for texture, you'll love this.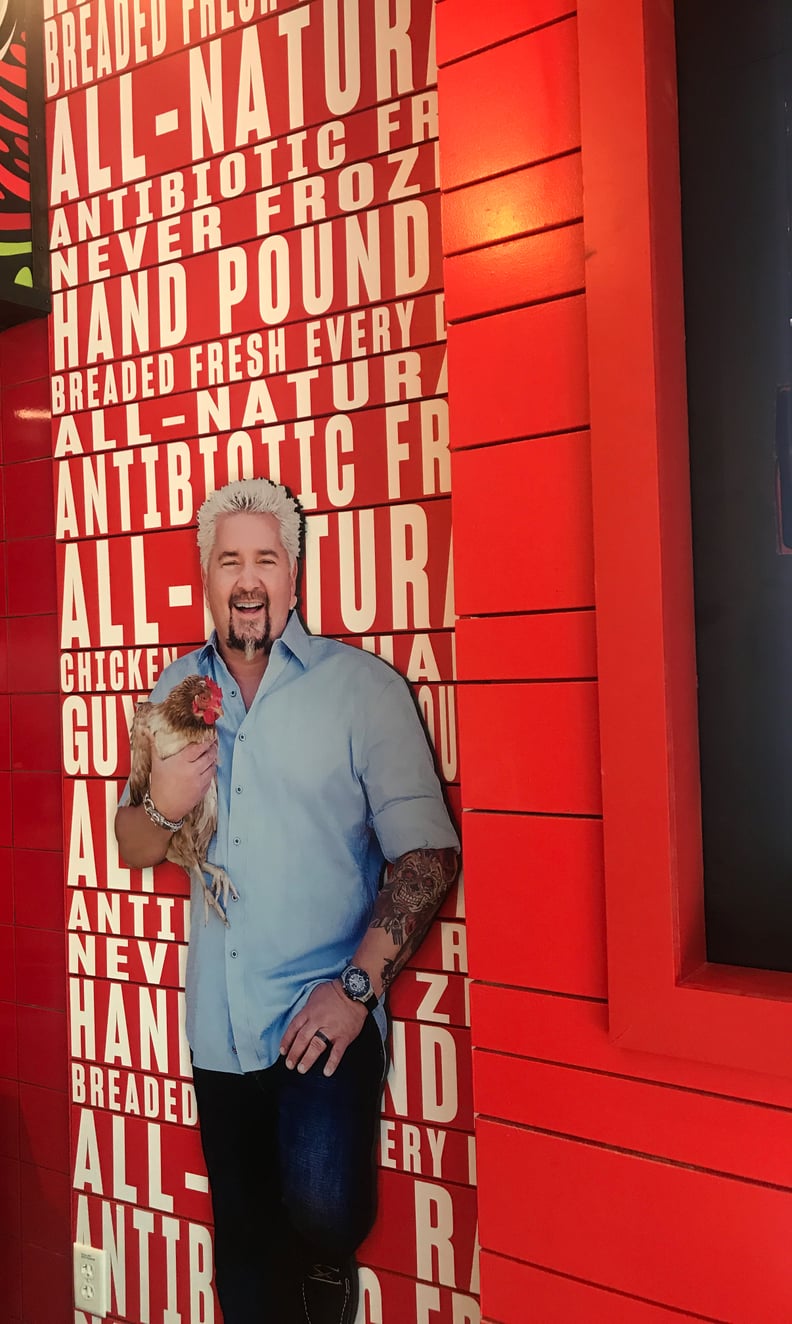 The Interior
When you walk into Chicken Guy!, you're greeted by — what else? — Guy Fieri holding a chicken.
Travel and expenses for the author were provided by Disney for the purpose of writing this story.