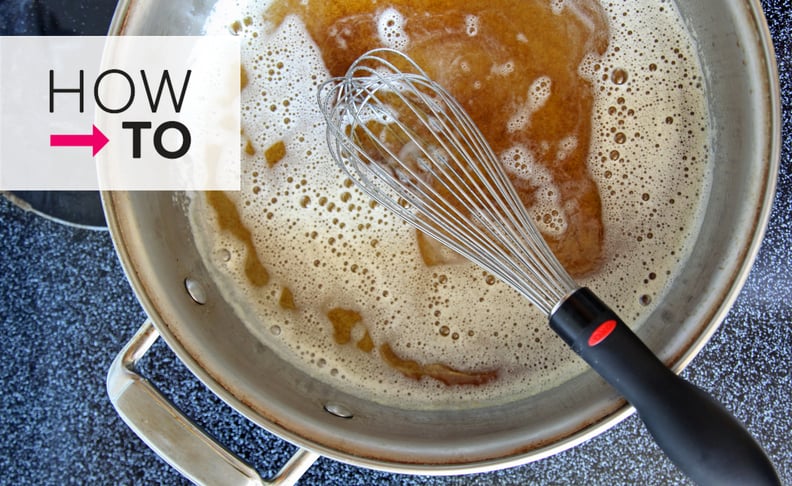 POPSUGAR Photography | Nicole Perry
POPSUGAR Photography | Nicole Perry
Brown butter is my go-to trick for adding nutty flavor and depth to everything from moist and flaky fillets of fish to carrot cupcakes, but my first go-around with this classic technique was, admittedly, a bit intimidating. Feeling just as daunted? Don't worry: it's simple, as long as you follow a few key steps, and entirely worth the effort.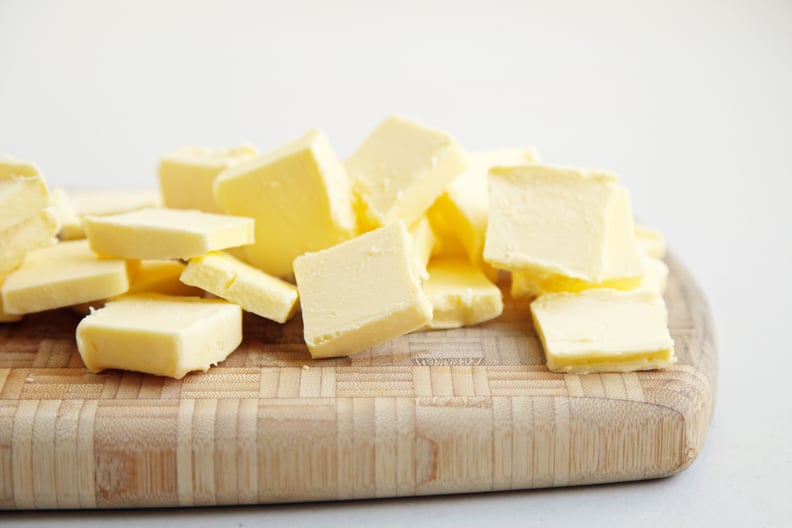 Slice the Butter
Slice the butter into even slices so that it will melt, and later brown, uniformly (and faster).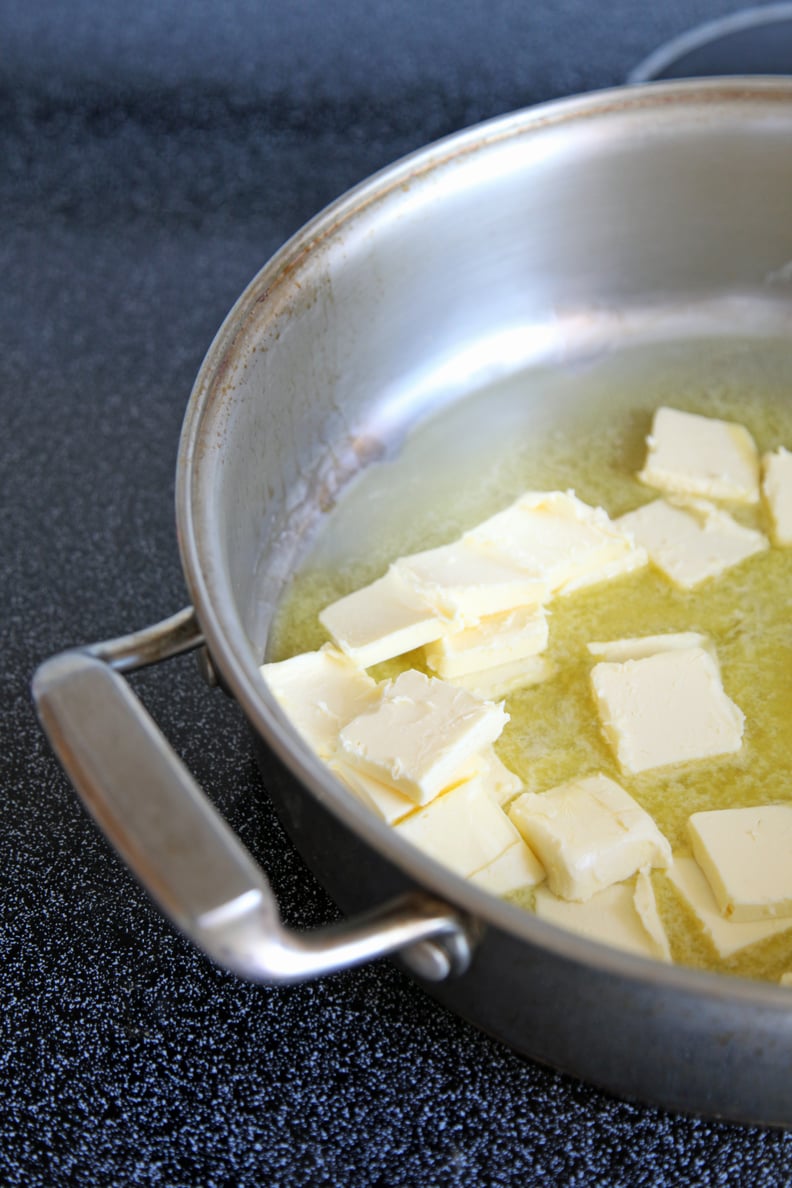 Melt the Butter
To fully see the browning process, start by melting the butter over medium-low heat in a light-colored pan, occasionally swirling the pan to promote even melting. In a rush? Butter can be browned over higher heat; it just requires constant attention, as butter goes from brown to burnt rapidly over high heat.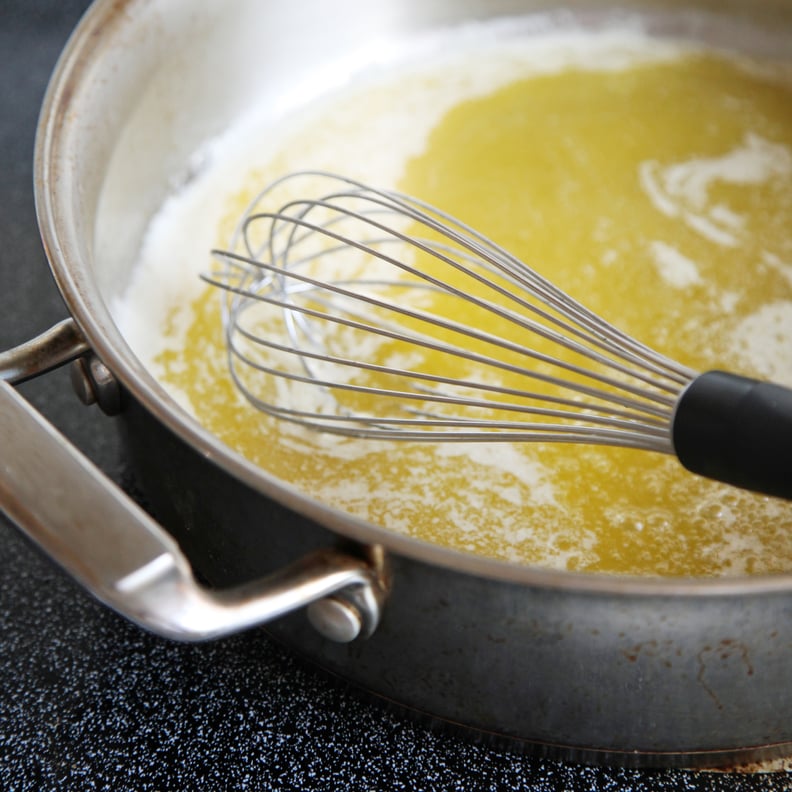 Start Whisking
Once the butter has melted completely, start whisking frequently.
Look For Big Bubbles
The butter will bubble violently at first.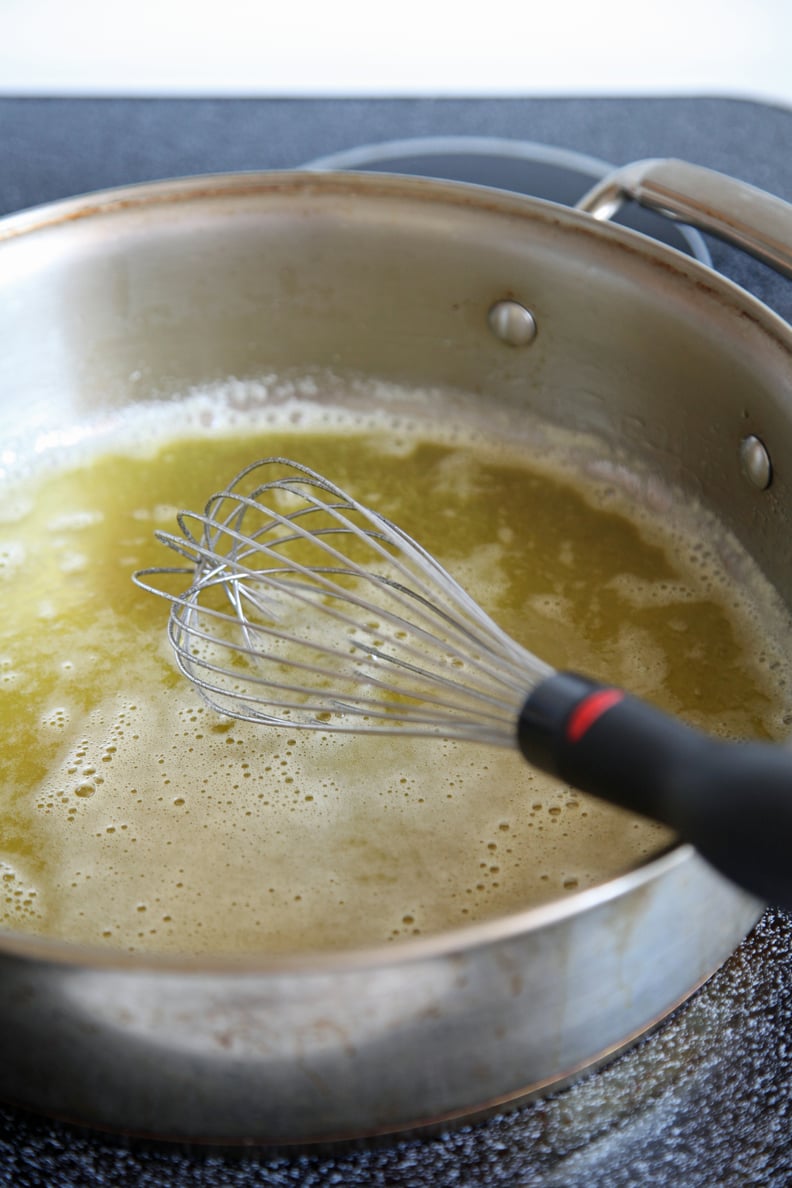 . . . Then Look For Smaller Ones
The bubbles will then become more delicate and frothy. The milk solids will start to darken at this stage. Make sure to keep whisking vigorously at this point.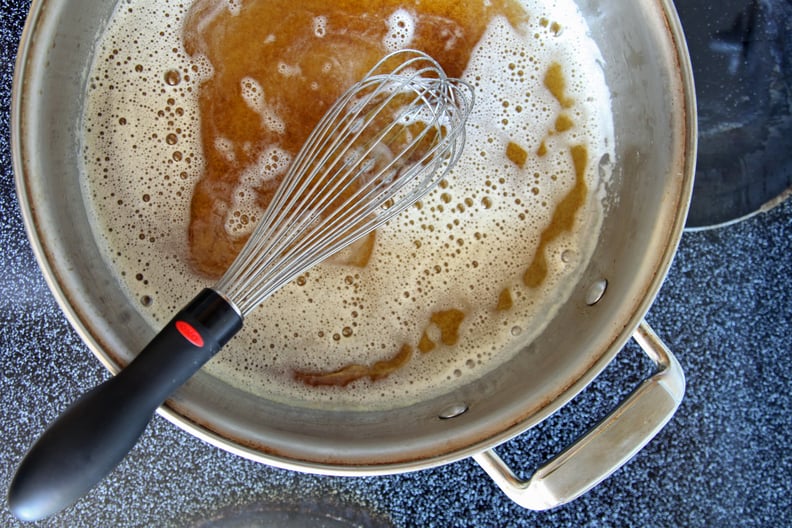 Take the Butter Off the Heat
When the butter has turned a deep amber brown and smells pungent and nutty, take it off the heat.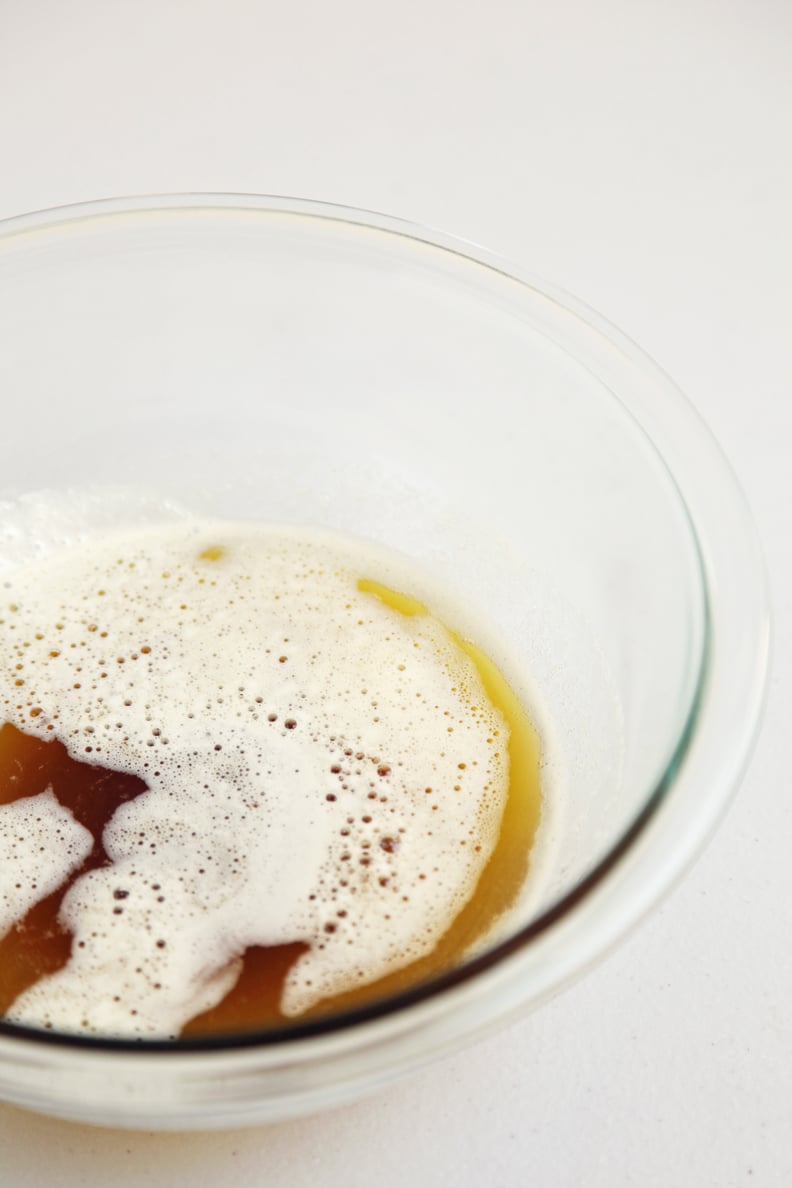 Transfer to a Heat-Safe Container and Use
If you're not using the brown butter immediately, transfer it to a heat-safe container so as to avoid carryover cooking, which could lead to burnt butter. Brown butter can also be refrigerated (or even frozen) in a tightly sealed container for later use.
While liquefied brown butter makes a classic pairing when drizzled on cooked vegetables or served with lemon on white fish, one can also refrigerate brown butter until solid; solidified brown butter makes a great substitute for regular butter in baked goods.