Carrot Cupcakes With Cream Cheese Frosting Recipe
Always in Season: Carrot Cupcakes With Cream Cheese Frosting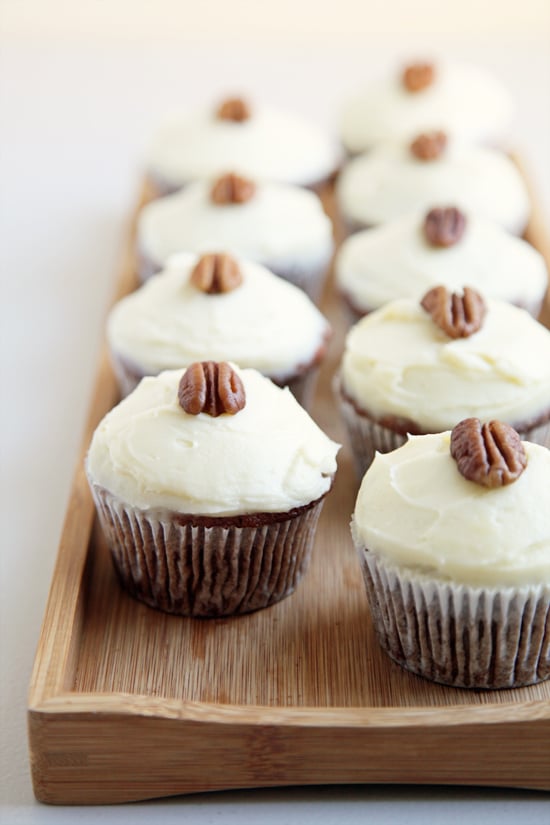 When my mom took me shopping to pick out a cake for my third birthday party, I perused the cake case and almost immediately zeroed in on a pure white coconut layer cake, crowned by a single gleaming red maraschino cherry. Now, this wouldn't seem out of the ordinary, except for one key factor: I hated coconut (and still do).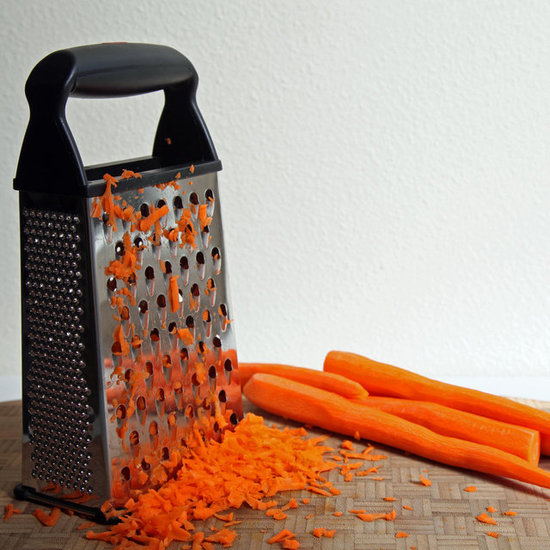 Not looking to tempt a meltdown, my mom gave in and had the cake boxed up for the celebration. Later, after blowing out the candles, I refused to try even the tiniest taste, instead gobbling up the maraschino cherry with glee, sated by that single cheery cherry. Today, my mom likes to joke that she could have gotten away with just buying a jumbo-size jar of maraschino cherries, with better success for all parties involved.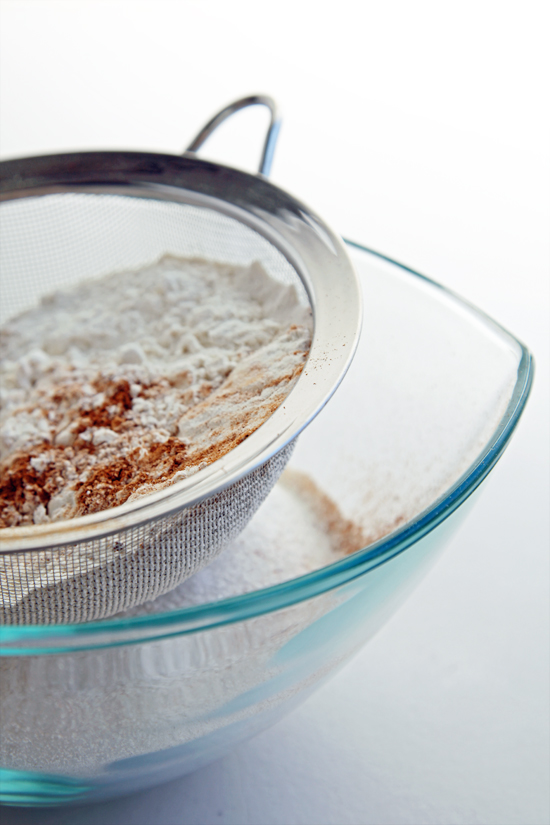 So when my mom mentioned that my (much younger) brother requested a carrot cake for his birthday, I panicked slightly. Would he be expecting the carrot cake equivalent of that notorious coconut cake? Were his eyes filled with dreams of piped frosting carrots, rather than the contents within? Craftier folk might have practiced piping diminutive carrots ad nauseam until they came out with bakery-level precision. But I know my limitations: my shaky hands are capable of a clean and simple frosting job at best, so I trudged on, and held my hopes high that my brother would be wise beyond his years and enjoy the cake for its sweet and spicy flavor, rather than a deftly packaged product.
Keep reading for the recipe.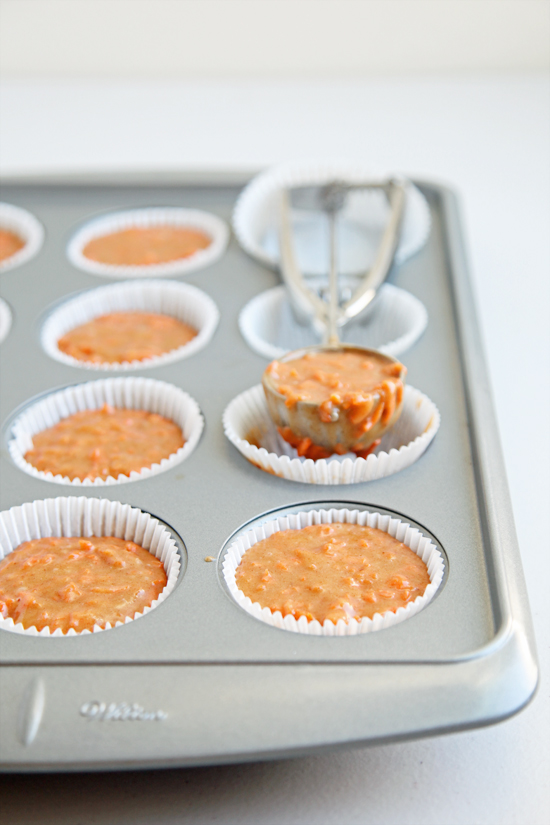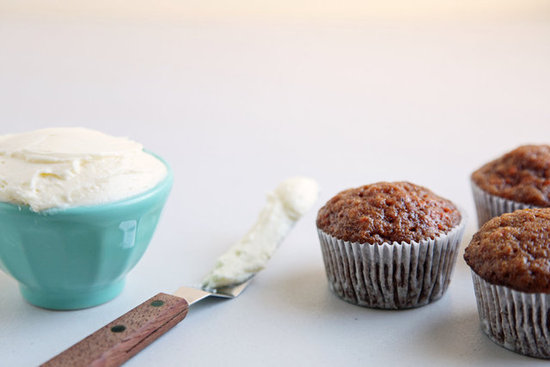 The jury's out on whether my brother will devour these cupcakes with vigor (he hasn't tried them yet), but at the very least, I'm confident that all those who've made it into their double digits will appreciate these charming cupcakes for their moist texture and perfectly tangy cream cheese frosting. In regards to my brother: at least I tried my darndest; that's all we can really ask for anyway.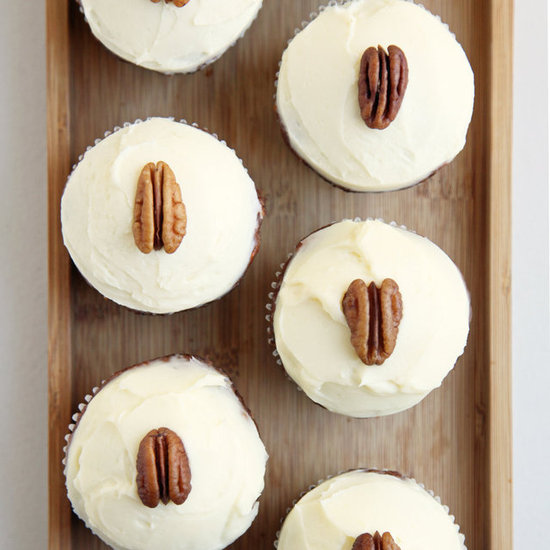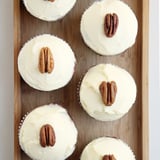 Ingredients
For cupcakes:
12 tablespoons (6 ounces) unsalted butter
2 cups (10 ounces) all-purpose flour
2 cups (14 ounces) sugar
2 teaspoons baking soda
1 tablespoon cinnamon
Generous pinch of nutmeg
Generous pinch of cloves
1-1/4 teaspoons kosher salt
4 large eggs, at room temperature
1/4 cup vegetable oil
1 teaspoon vanilla extract
4 cups (14 ounces) loosely packed grated carrots
1/2 cup toasted pecans, chopped, plus whole pecans for garnish (optional)
For frosting:
8-1/4 tablespoons (4-1/8 ounces) unsalted butter, at room temperature
3/4 cup (4-1/8 ounces) sifted powdered sugar
1-1/2 cups (12 ounces) cream cheese, at room temperature
Directions
For cake:
Melt the butter over medium-low heat in a light-colored pot. Once melted, whisk constantly until the butter froths and then begins to turn brown and smell nutty. Keep whisking until it is studded with deep-caramel-brown flecks, then immediately take off the heat (butter goes from brown to burnt very rapidly, so keep close watch). Set aside, and allow to cool.
Preheat the oven to 350ºF, and line two cupcake pans with cupcake liners.
In a medium bowl, sift together the flour, sugar, baking soda, spices, and salt.
In the bowl of a stand mixer, beat together the eggs, vegetable oil, and cooled brown butter until well incorporated and no streaks of egg yolk remain.
Add the dry ingredients in three additions, scraping down the sides of the bowl with a rubber spatula between additions. Mix together until just combined.
Fold in the grated carrot and pecans, if using.
Divide the batter among the cupcake molds, filling each mold a scant 3/4 full.
Bake for 14-18 minutes, or until a toothpick or cake tester inserted into one of the cupcakes comes out clean.
Allow to rest for 5 minutes, then move to a cooling rack and allow to cool completely before frosting.
For frosting:
In the bowl of a stand mixer, beat together the butter and sugar using the paddle attachment, until lightened in color and fluffy and no streaks of butter remain.
Add the cream cheese, and mix together until the cream cheese is completely incorporated.
Frost the cooled cupcakes, and garnish with a whole pecan, if desired.
Information
Category

Desserts, Cupcakes

Cuisine

North American

Yield

Makes 18-20 cupcakes, with a bit of leftover frosting
Image Source: POPSUGAR Photography / Nicole Perry