The 1 Homemade Condiment You Should (and Can) Make Immediately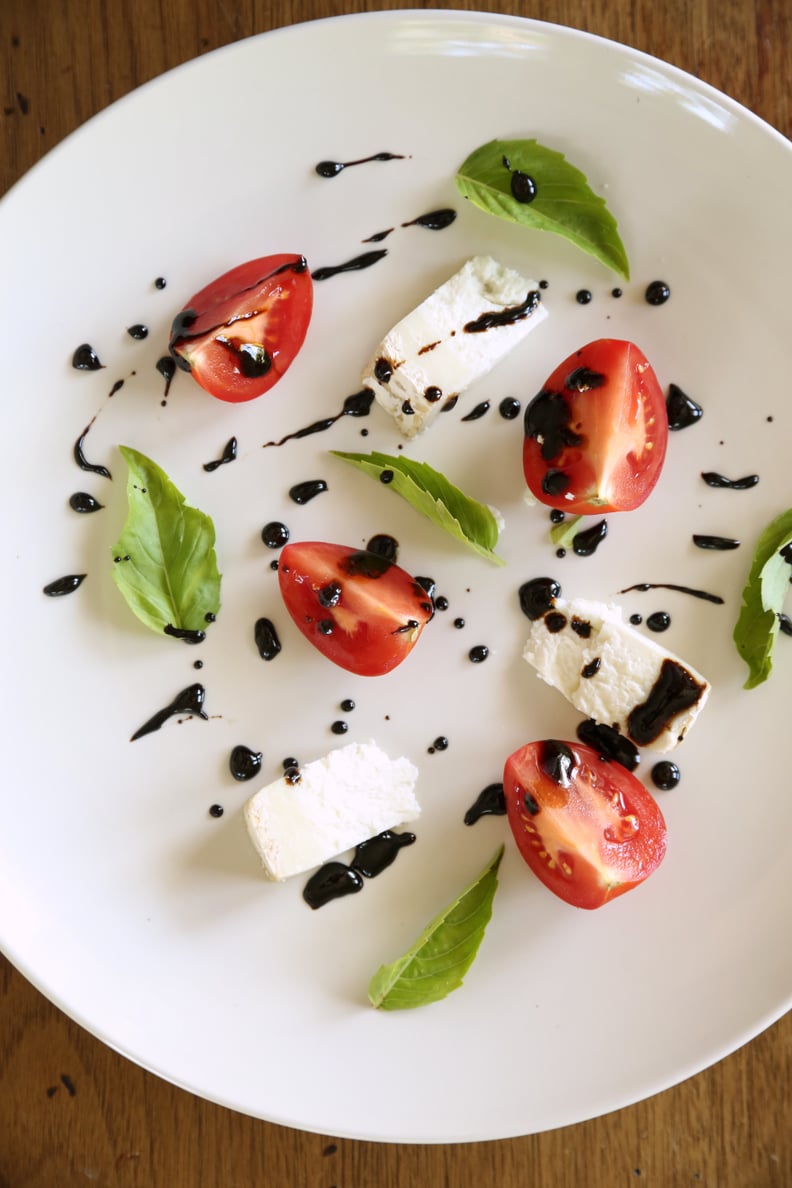 POPSUGAR Photography | Anna Monette Roberts
POPSUGAR Photography | Anna Monette Roberts
If you already make your own salad dressings, then why not take it a step further by preparing your own condiments, too? One of the easiest and most decadent ways to dress up salads, appetizers, meats, fruits, and even desserts is with a balsamic glaze. It only requires one bottle of balsamic vinegar and 10 minutes. Store it in the fridge once you're done, and keep the leftovers for a later date — it tastes good drizzled on practically anything! Here's how to make balsamic reduction the easy way.
— Additional reporting by Haley Lyndes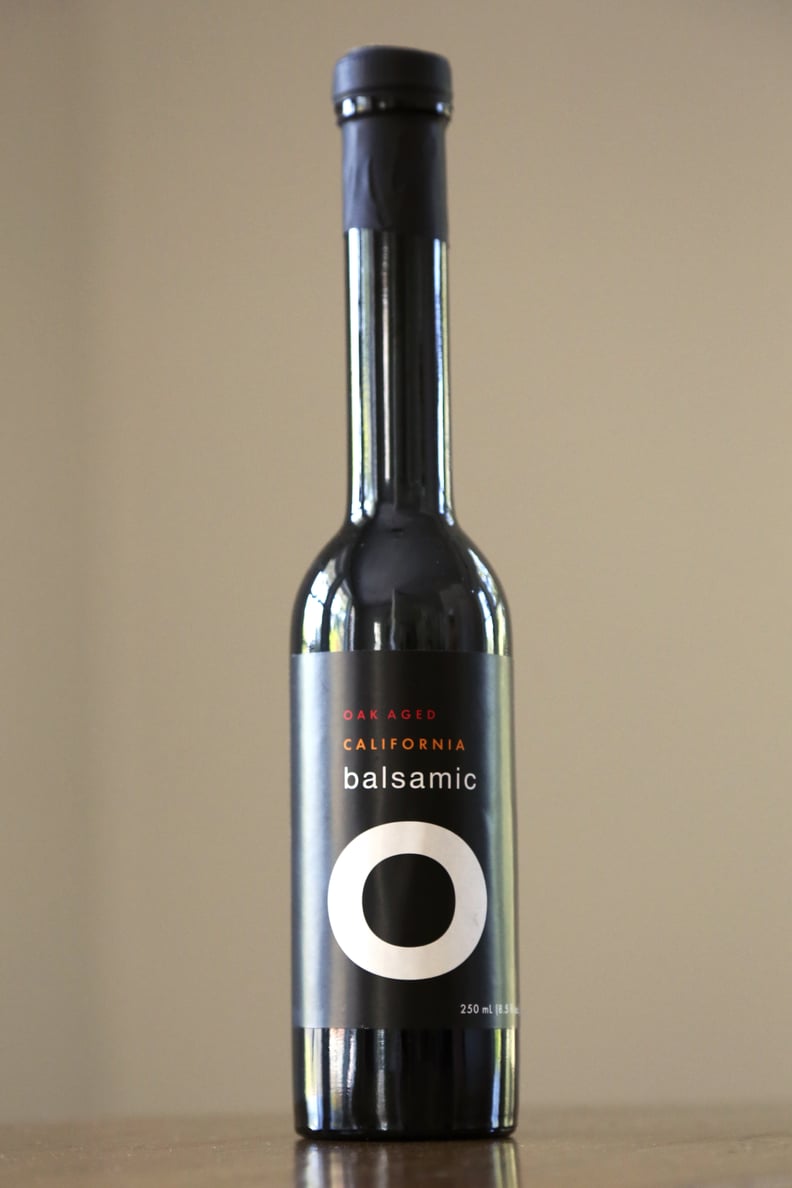 Start With a Bottle of Balsamic Vinegar
You'll need about a cup of balsamic vinegar to start.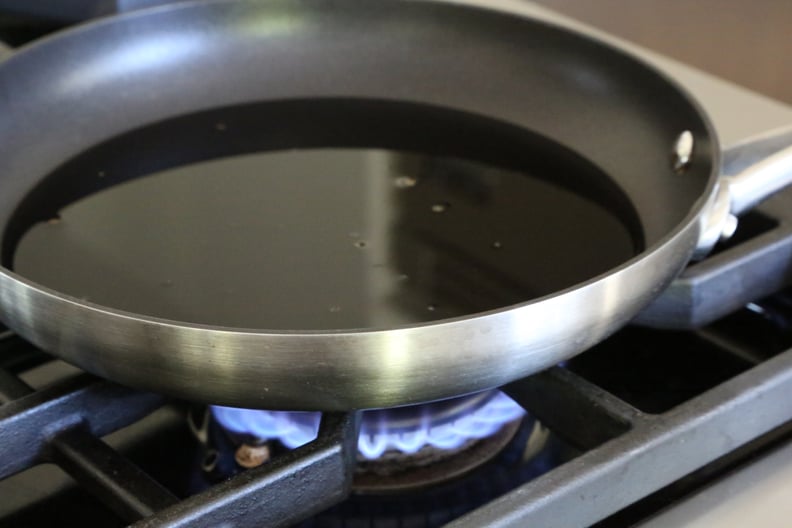 Pour Into Nonstick Pan
Pour the entire bottle of balsamic vinegar in a nonstick pan (to prevent messy cleanup later). Set the heat to medium high. Bring the vinegar to a boil without reducing the heat on the stove. Be sure to turn on the overhead vents or open a window, because the vinegar smell is quite strong!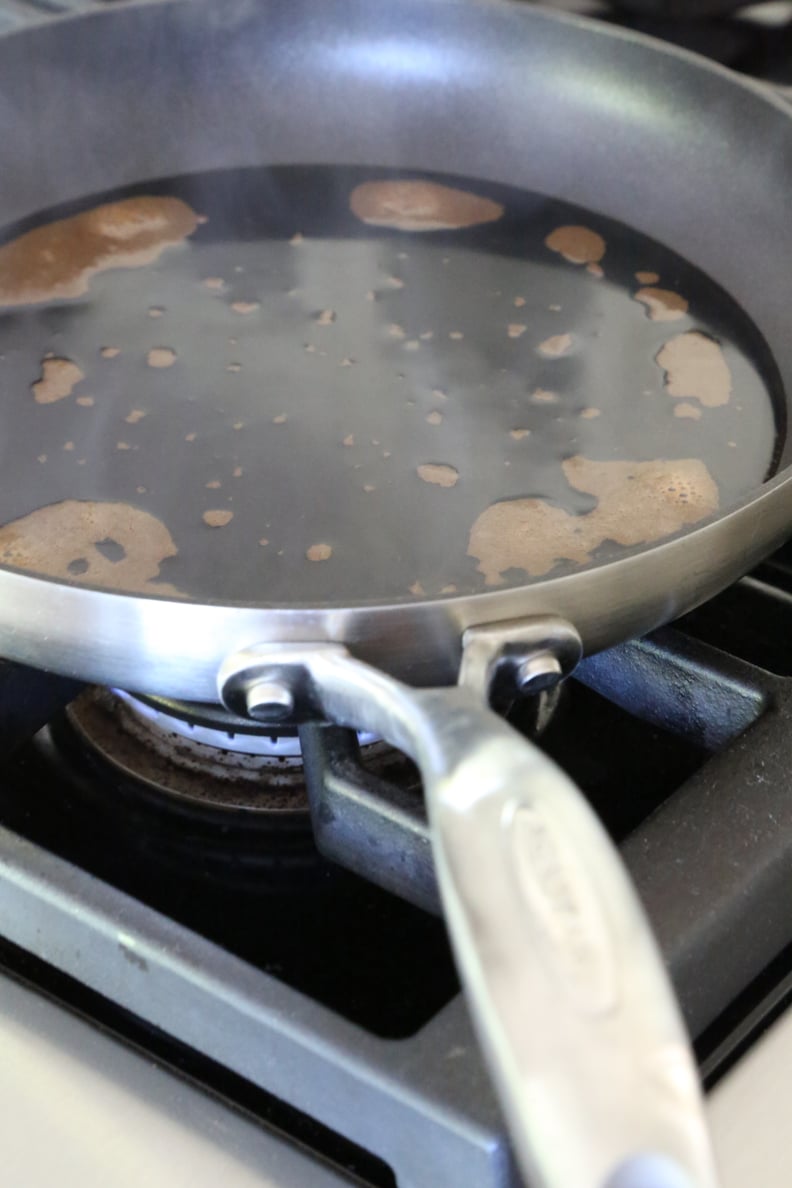 Reduce Heat and Bring to a Simmer
Once the vinegar is brought to a boil, turn down the heat to medium low and let the vinegar simmer, stirring occasionally.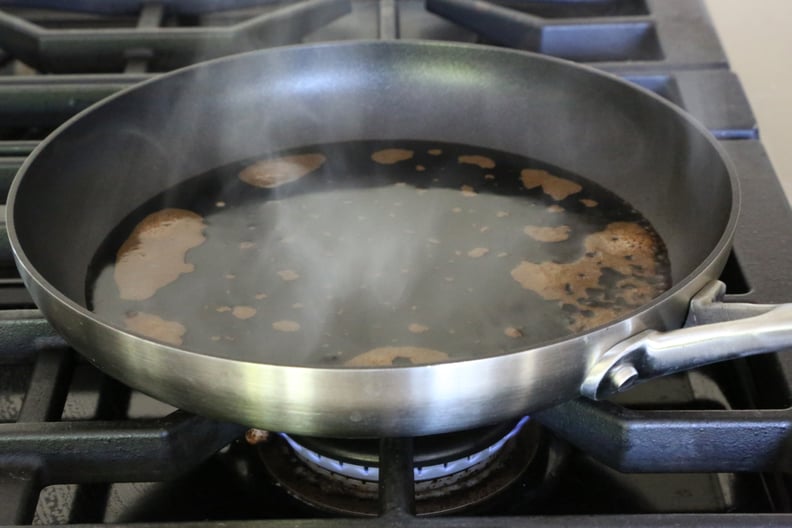 Simmer Until Syrupy Consistency Is Reached
Keep cooking until the vinegar has reduced by at least half (for a thinner reduction) or more (for a more syrupy consistency). Use the spoon test or the freezer test to help check for a syrupy consistency.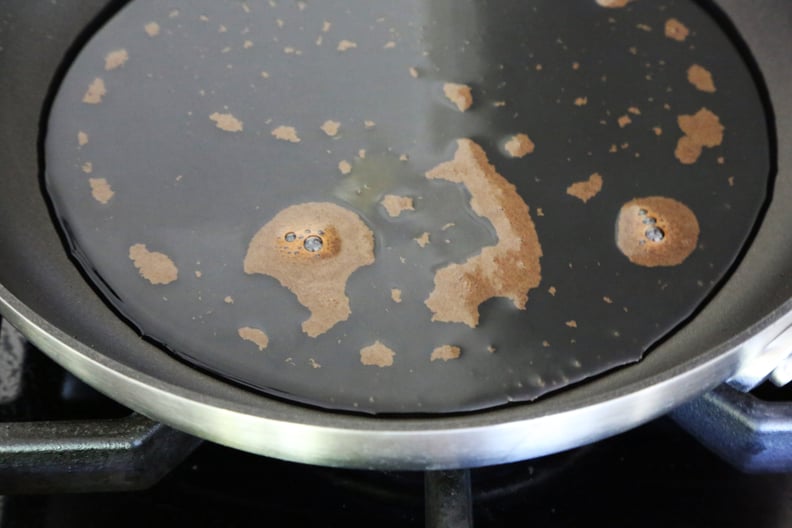 Warnings!
Don't try to increase the heat, or else you may end up with a rock-hard, sticky mess. Also, transfer the vinegar reduction to a separate bowl to cool (to prevent carry-over cooking from the pan) before using. To store, transfer the reduction to an airtight container and store in the fridge.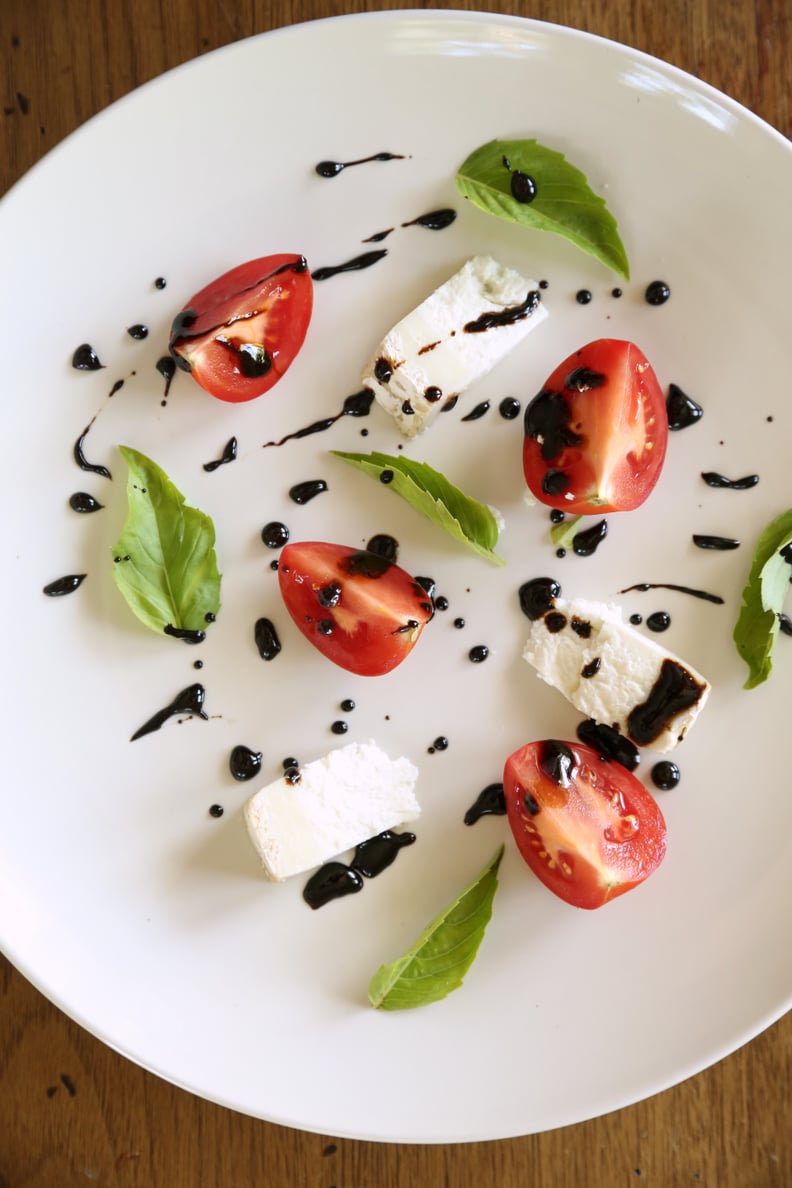 Uses For Balsamic Glaze
The syrupy, sweet-tart reduction has a myriad of uses! Drizzle the balsamic reduction on just about anything, like simple salads (like this tomato, basil, and cheese appetizer, as pictured). Finish meats, like baked or grilled chicken breasts, with balsamic glaze. Drizzle it over fruit, especially berries or ice cream. Even baked sweet potatoes taste amazing with shredded parmesan and a balsamic glaze. Your plate is truly the limit.