POPSUGAR Photography | Camilla Salem
POPSUGAR Photography | Camilla Salem
If there's one thing I could eat every day, it's chocolate and fruit. Chocolate-covered strawberries are one of those decadent desserts that people save for special, romantic occasions, but I don't really understand that. This technique for dipping your strawberries in melted chocolate is so simple, it can and should be enjoyed regularly. While many recipes tell you to melt chocolate and butter together, I find that the chocolate chips melt perfectly on their own, and I like to keep things as simple as possible. I use semisweet chocolate chips, but feel free to use whatever your taste buds prefer. Click through to follow along.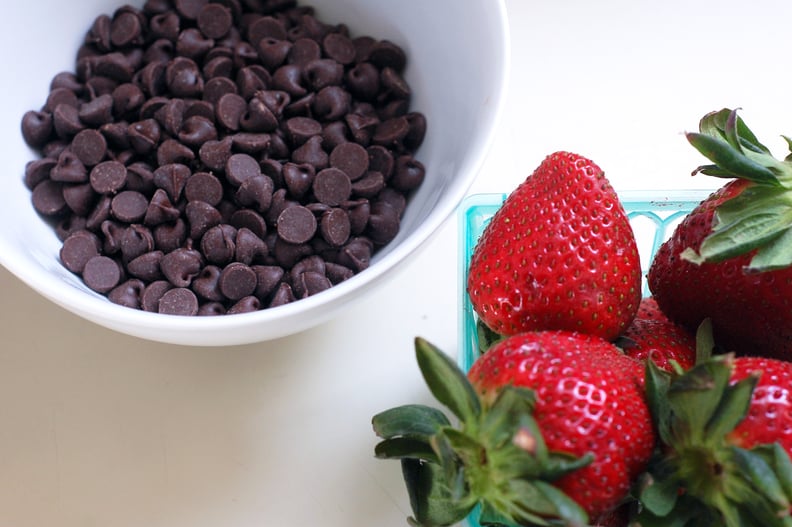 Prep the Ingredients
Put one cup of chocolate chips in a microwave-safe bowl. Wash and dry your strawberries.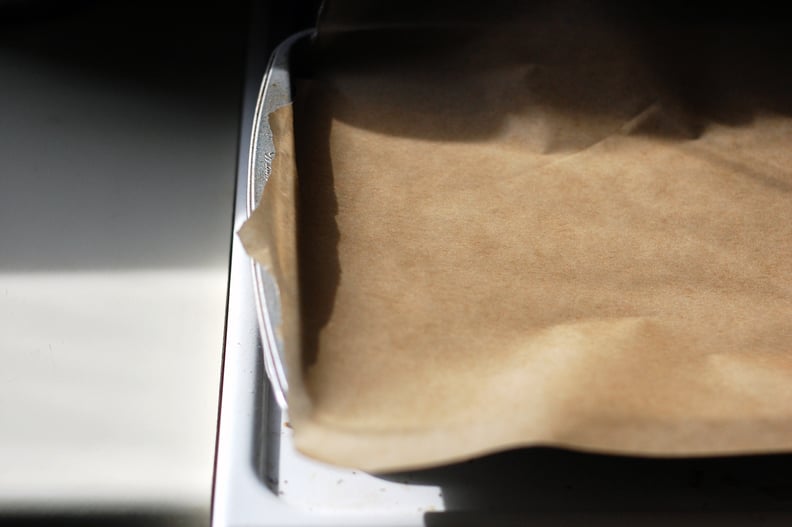 Prep the Baking Sheet
Place a piece of parchment paper over a baking sheet. Set aside.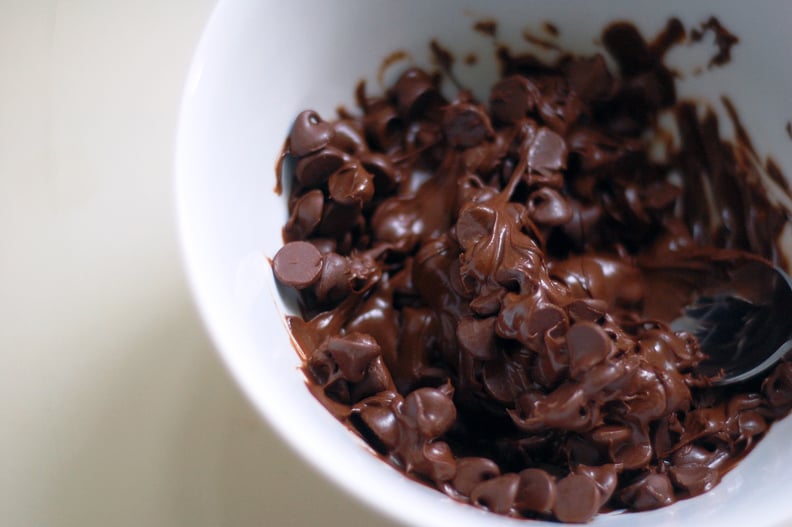 Microwave the Chocolate Chips
Microwave chocolate chips for 1 1/2 minutes, stirring once throughout, until chips are melted and smooth.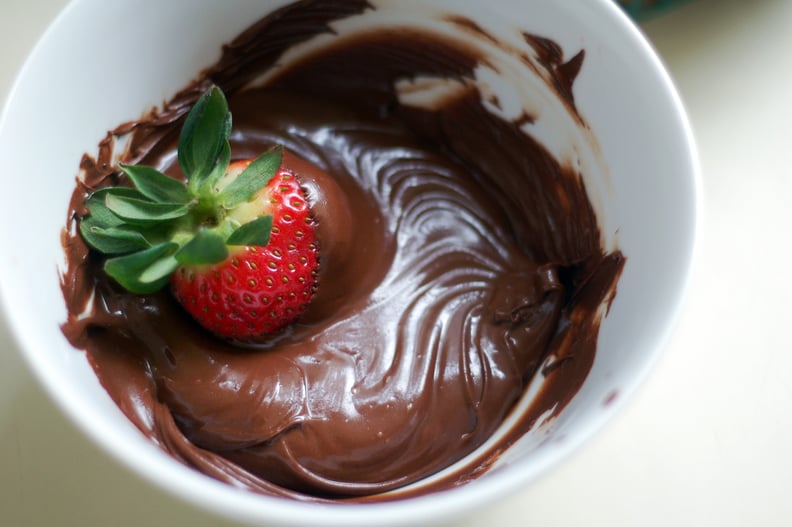 Dip the Strawberries
Dip strawberries in chocolate and turn to coat evenly. If the chocolate begins to harden as you're dipping, just put it back in the microwave for 10 seconds and give it a stir.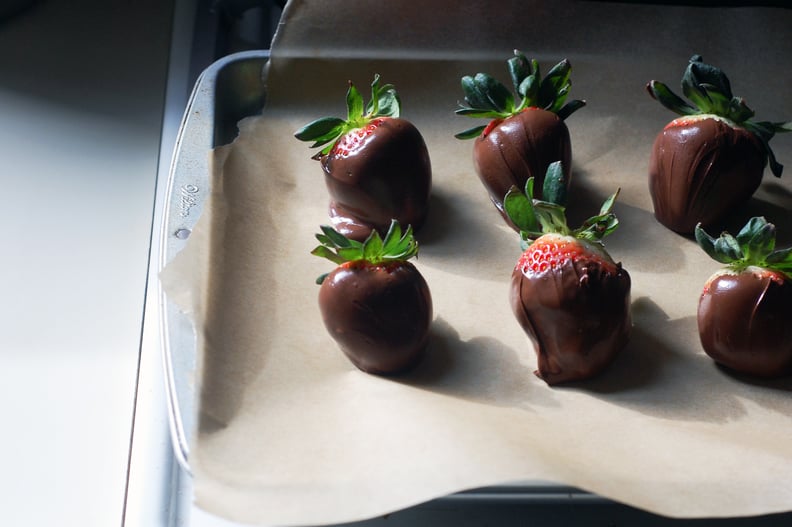 Transfer the Strawberries
Place dipped strawberries on parchment-lined baking sheet and set aside to dry. For faster drying, place in the freezer until chocolate is hard.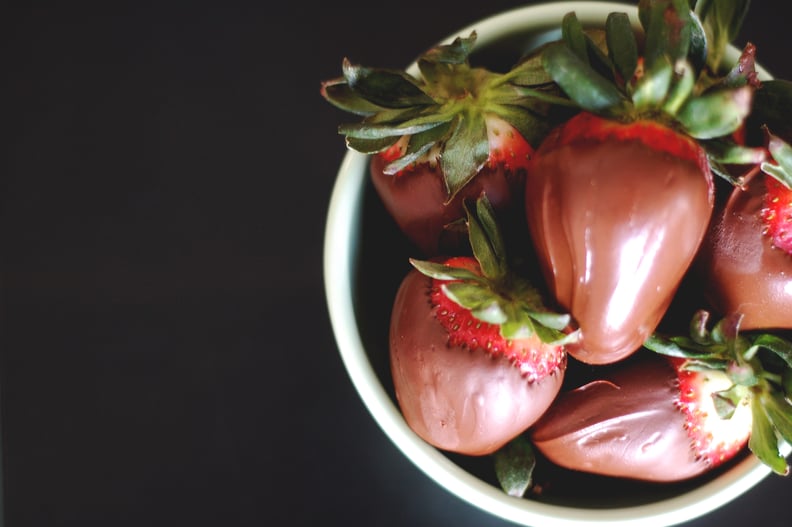 Enjoy!
If you'd like to take things a step further here, you could use sprinkles on the strawberries as they're drying or drizzle some melted white chocolate over them. Whatever you do, they're going to be really tasty!