The Completely Addictive Method of Cooking Broccoli and Cauliflower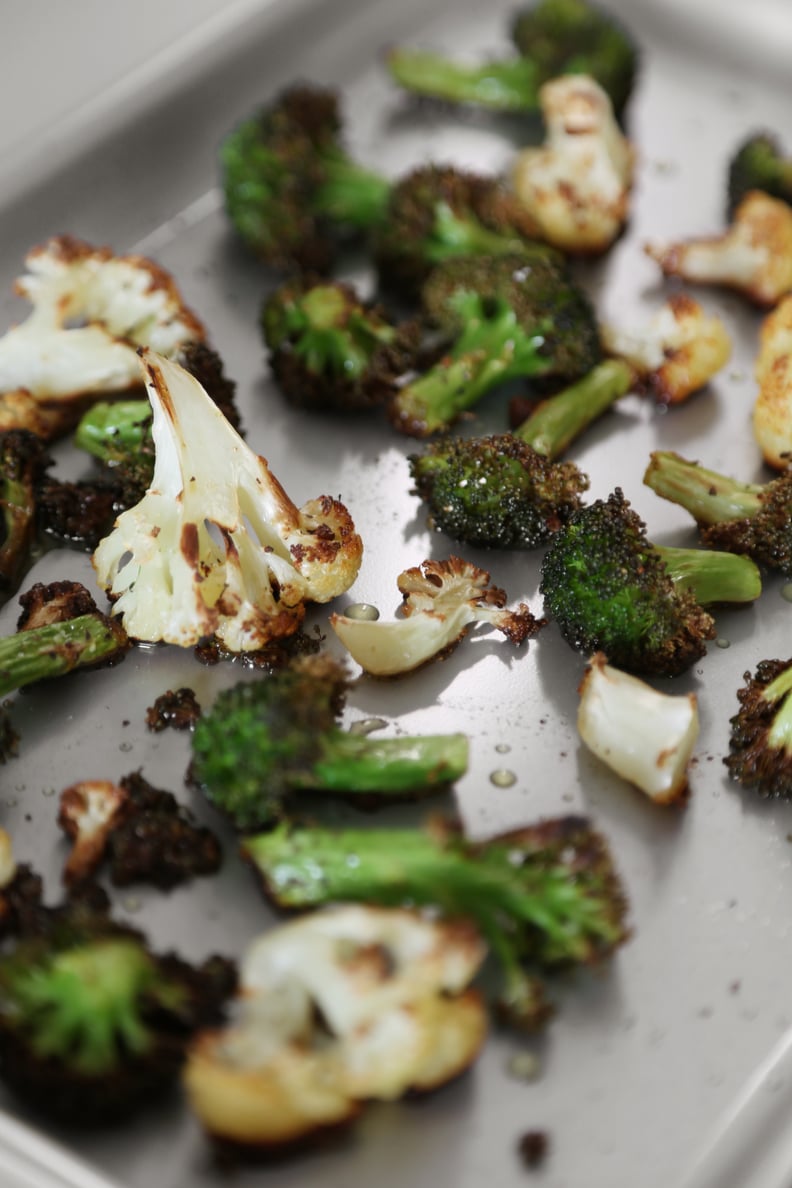 POPSUGAR Photography | Anna Monette Roberts
POPSUGAR Photography | Anna Monette Roberts
It won't be a challenge to eat your veggies if you try this easy technique for roasting cauliflower and broccoli. For months, a few women in our office have been praising roasted cruciferous veggies. I'm already a huge fan of baked kale chips, roasted brussels sprouts, and oven-crisped cabbage, so I'm not sure why it took me so long to try out roasted cauliflower and broccoli. Now that I have, I'm never going back to the steamed stuff. The oven morphed the little veggie trees into crisp nuggets that could almost pass for chips. They are addictive . . . don't be surprised if those around you fight for the last bites!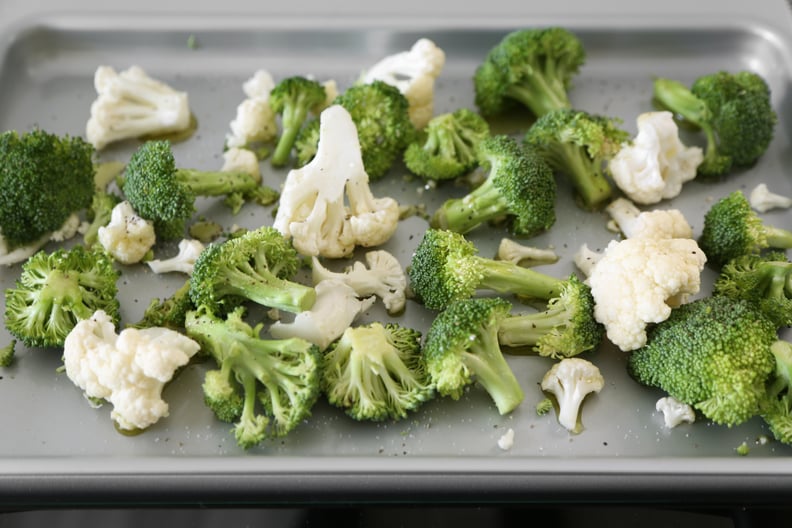 Here's what you'll do:
Cut the broccoli and cauliflower into equally sized pieces.
Spread across a rimmed sheet tray, leaving space between each floret. Drizzle olive oil across the veggies and salt and pepper to taste.
Roast in a 400°F oven for 18-23 minutes, or until crispy to your liking.