How to Play Starbucks For Life Game and Win | 2021
The Starbucks For Life Game Is Back, and More Than 2 Million Prizes Are Ready For You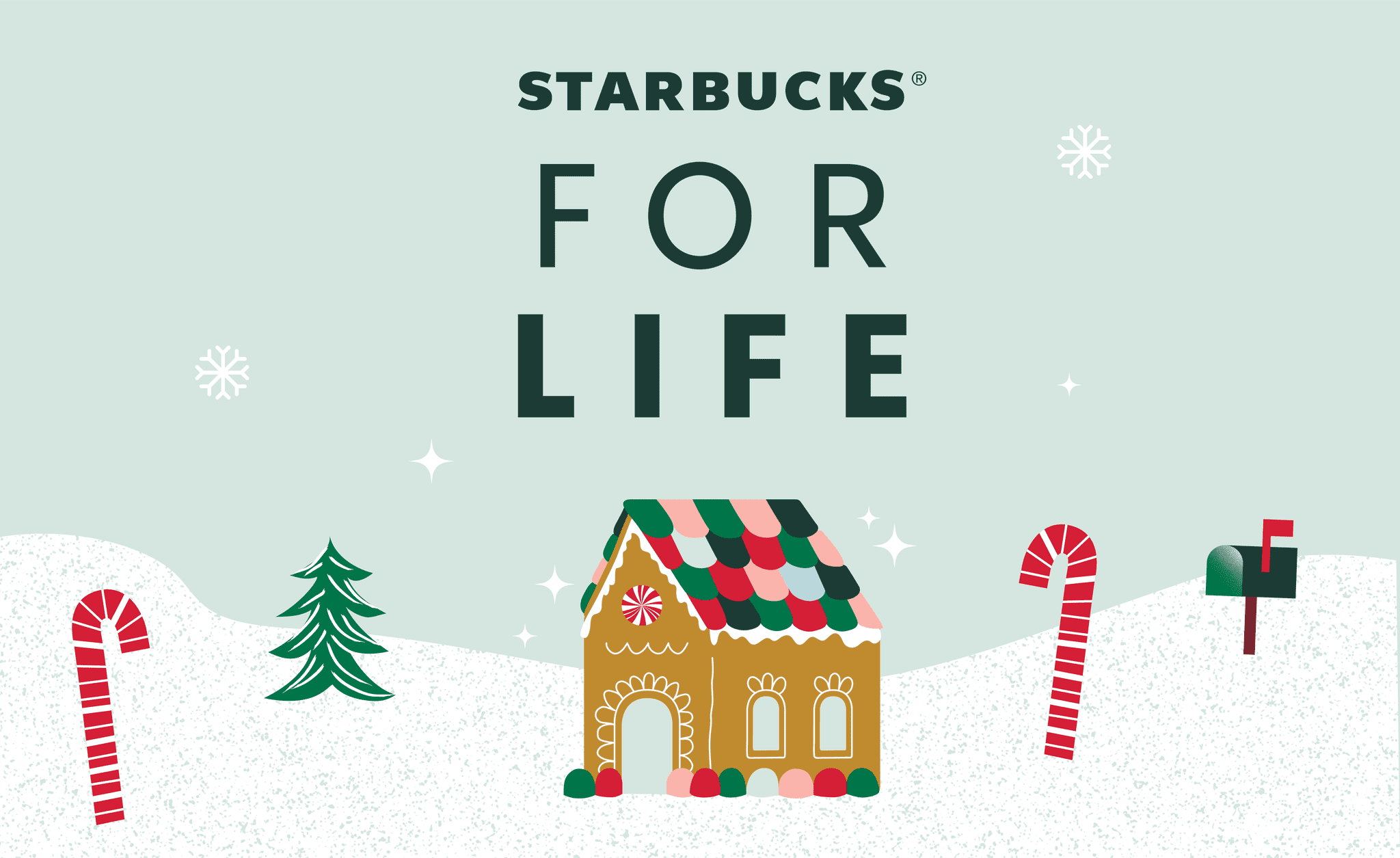 'Tis the season for Starbucks's annual Starbucks For Life game to make its return for the *drumroll please* seventh year in a row. The promotional game gives Starbucks Rewards members a chance to win over two million free prizes, with only 10 lucky people winning free Starbucks for life. The game is made for dedicated Starbucks Rewards members who frequent the coffee shop on the regular, and the more "gameplays" you have (which are purchases in most cases), the better your odds are of winning an amazing prize. The game runs from Dec. 1, 2021, to Jan. 3, 2022, and allows members to play up to two times per day with free bonus plays. If this sounds enticing to you, read more on how to get involved in the 2021 Starbucks For Life game ahead.
What Is Starbucks For Life?
Starbucks For Life is a promotional game Starbucks releases yearly around the holidays. The game is designed for Starbucks Reward members, and the major goal of the game is to win free Starbucks for life, although there are other prizes, too.
How Do You Play Starbucks For Life?
The Starbucks For Life game is available to Starbucks Rewards members only. If you're a member, you can sign up to play on Starbucksforlife.com or through the Starbucks app. Essentially, you have two available game plays per day, and the way you earn them is by making a qualifying purchase with the card that is registered to your Starbucks Rewards account. You can earn additional game plays by completing various Starbucks For Life challenges. Each game play earns you a chance to win a game piece or an Instant Win prize (which you can redeem right away). If you collect all three unique game pieces required for a specific Starbucks For Life level, you will advance to the next level. Collecting all three pieces in a row is also associated with a prize, which will be added to your Starbucks Rewards account.
How Do You Win Starbucks For Life? What Are the Prizes?
What makes Starbucks For Life so enticing is that most people always win something, even if it's as simple as a free coffee. Your odds of winning the game entirely increase the more game plays you have (or the more purchases you make). Winning is a total gamble, but what's at stake makes it worth it: players can win free Starbucks for life, a year, six months, three months, or one month; an additional 15,000 Bonus Stars to your Starbucks Rewards account; a $100 Starbucks gift card; and so much more.
Is It OK to Sign Up Late For Starbucks For Life?
It's totally fine to sign up after the start date for Starbucks For Life; just be aware that you'll have to put in extra effort to make up for the daily game plays you've missed prior. This might mean competing in challenges for game plays like word scrambles, puzzles, and more.
Image Source: Starbucks