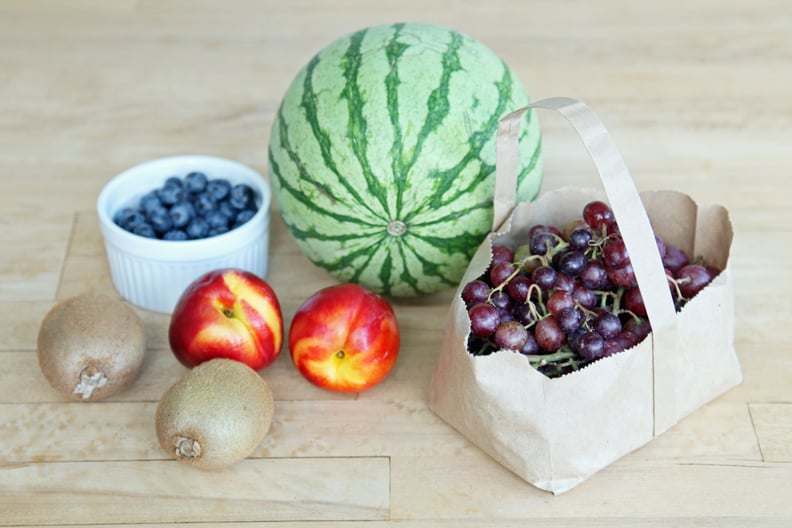 POPSUGAR Photography | Nicole Perry
POPSUGAR Photography | Nicole Perry
Plump berries, juicy watermelon, tangy pineapple, and crisp apples practically beg to be toted home from the market by the bushel. The problem is that most of these fruits have a relatively short shelf life and are easy to overlook for more accessible, already prepped snacks like nuts, crackers, and hummus. If you find yourself regretfully tossing out spoiled, overripe fruit more often than you'd care to admit, try this strategy on for size.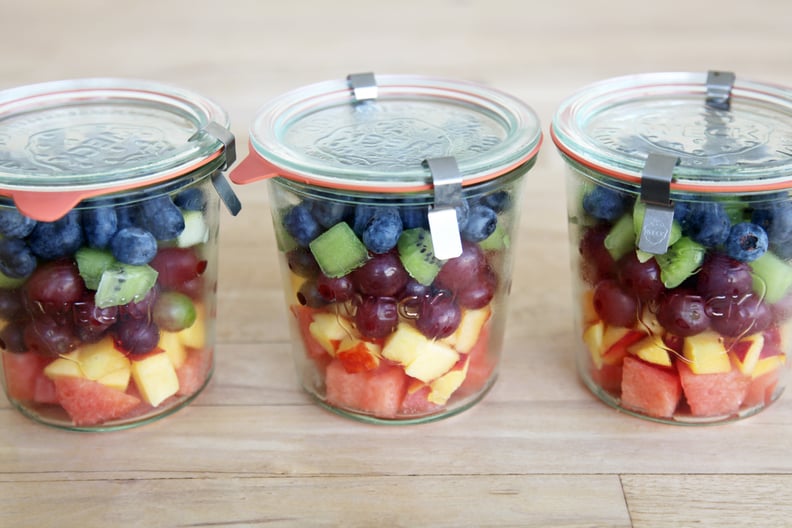 The next time you come home from the market, don't relegate your fruit stash to the fruit bowl and fridge; instead, do the prep work now and divvy up the spoils into airtight containers. This means rinsing and completely drying berries, peeling and sectioning clementines, peeling and dicing kiwis or mangos, cutting nectarines or plums away from their pits before dicing, and breaking down and dicing pineapples and watermelons.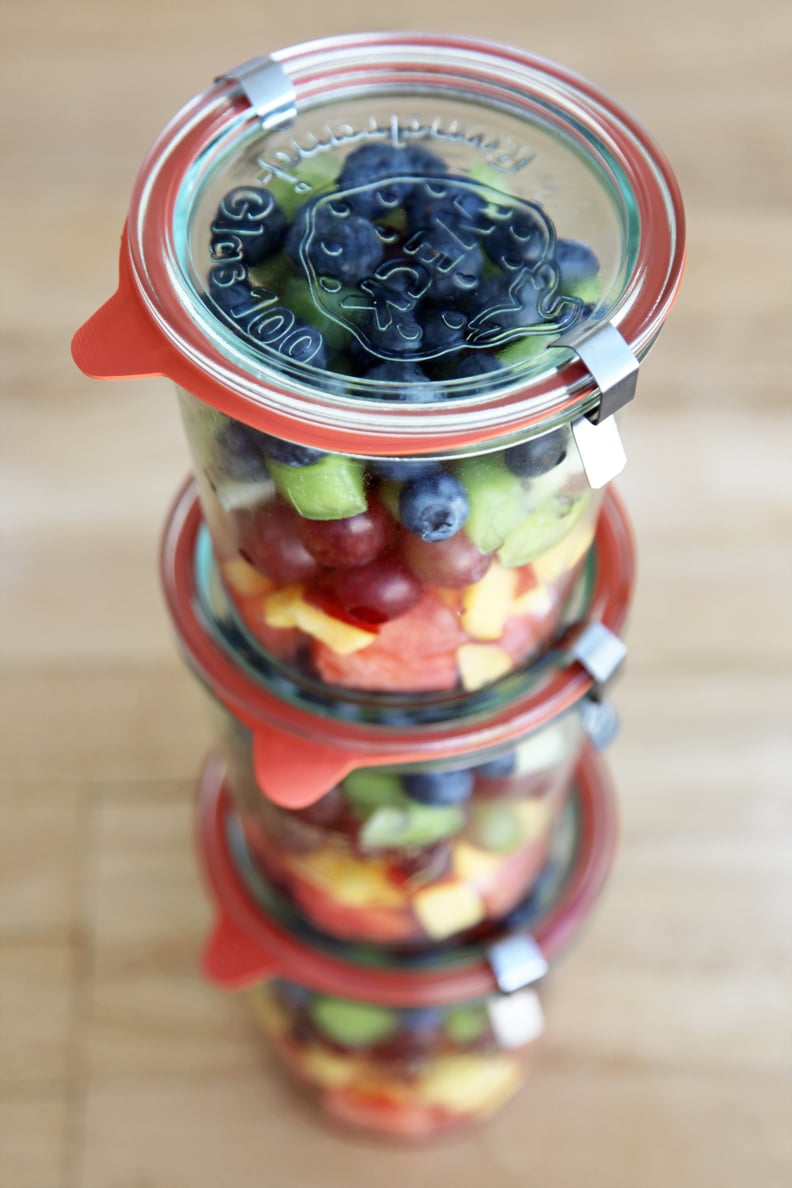 It might seem like a lot of prep work, but you're much more likely to actually eat your produce haul before it rots if you take this step. Basically, you're making your own custom fruit salad!