Plain ol' coffee creamer? We don't know her. It's 2020, y'all, and these days, java-lovers have the freedom to choose among a host of mouthwatering creamer flavors, from birthday cake and red velvet to Funfetti and Cinnamon Toast Crunch. As if it isn't already difficult enough to decide between all those options, International Delight is shaking things up even more by rereleasing its Peeps coffee creamer.
Back for a second year by popular demand, the limited-edition Peeps creamer is "sweet, marshmallow-y, and yellow" to mimic the color of the original chick-shaped candies. According to reviews left on International Delight's website, it's been quite the hit among coffee drinkers since its initial release last year, garnering 4.8 out of 5 stars. The sugary coffee addition is available at major retailers now through the Easter season, and each 32-ounce bottle costs $3.79. Hop to it and add this to your grocery list ASAP!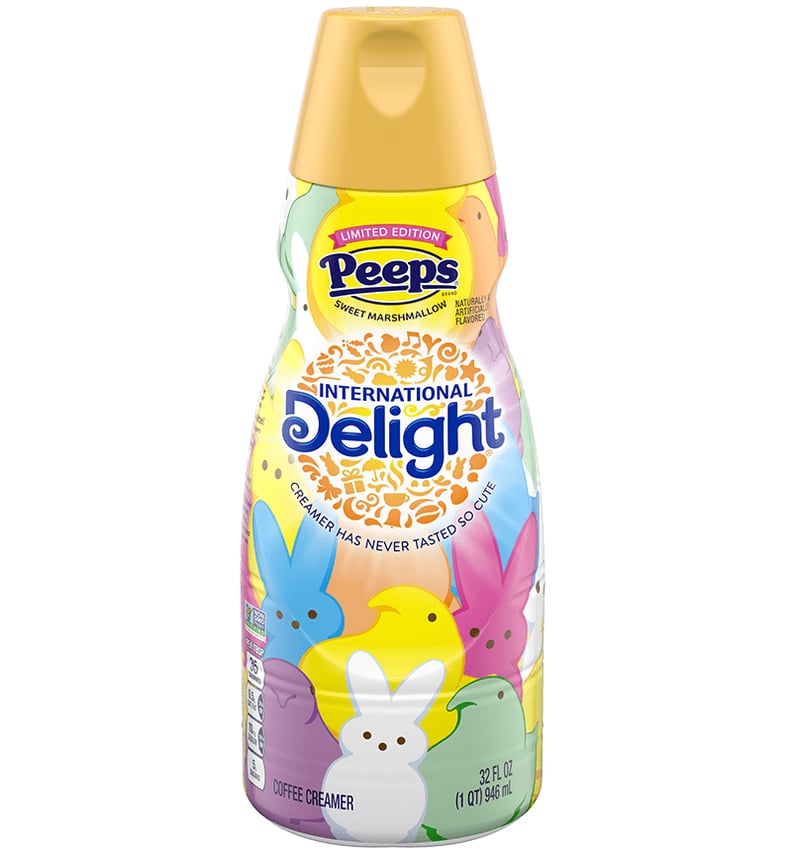 The bottle features illustrations of various colorful Peeps.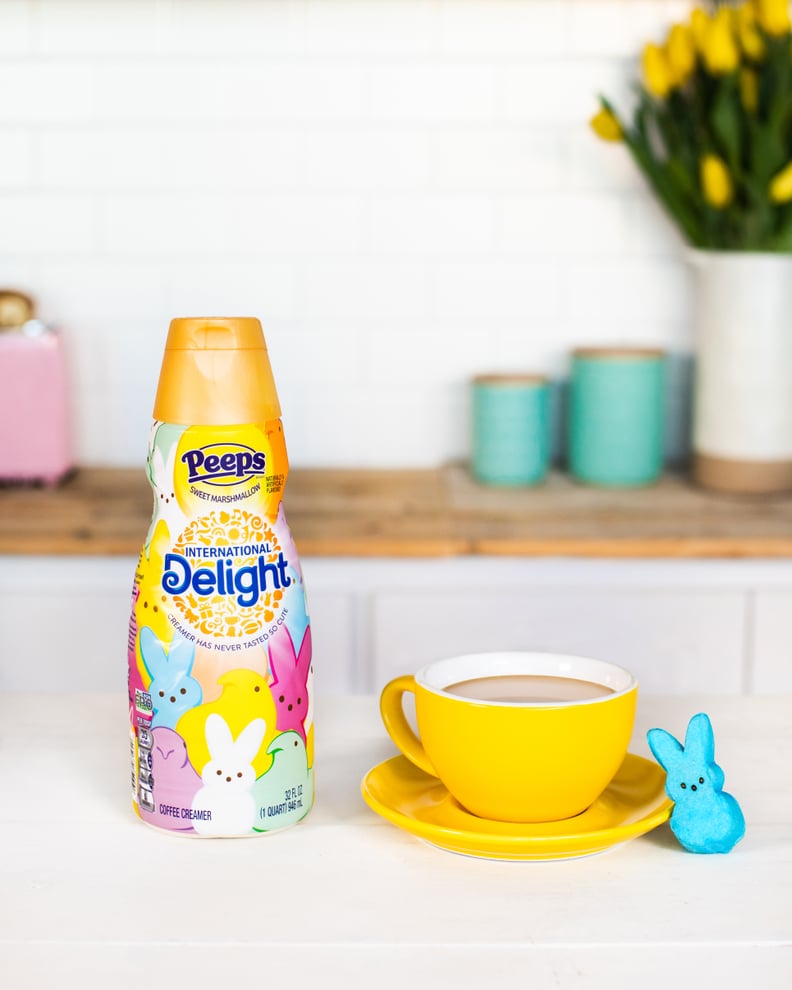 Whipping this treat out of your fridge is sure to brighten your morning.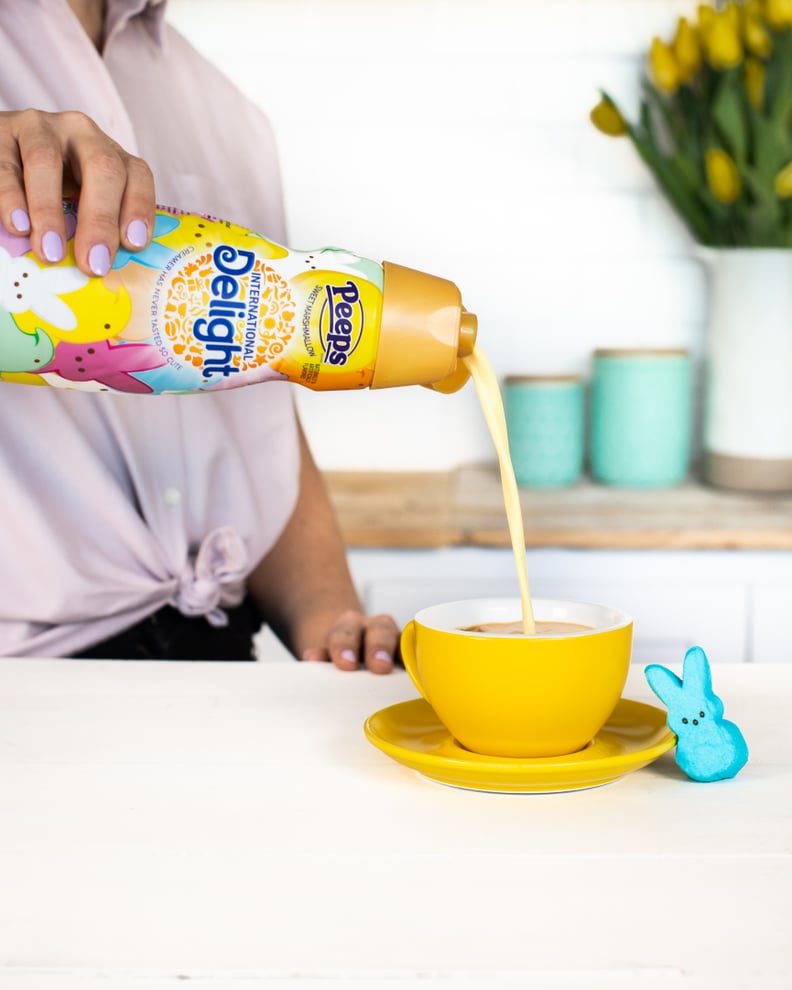 The creamer itself is yellow, just like Peeps!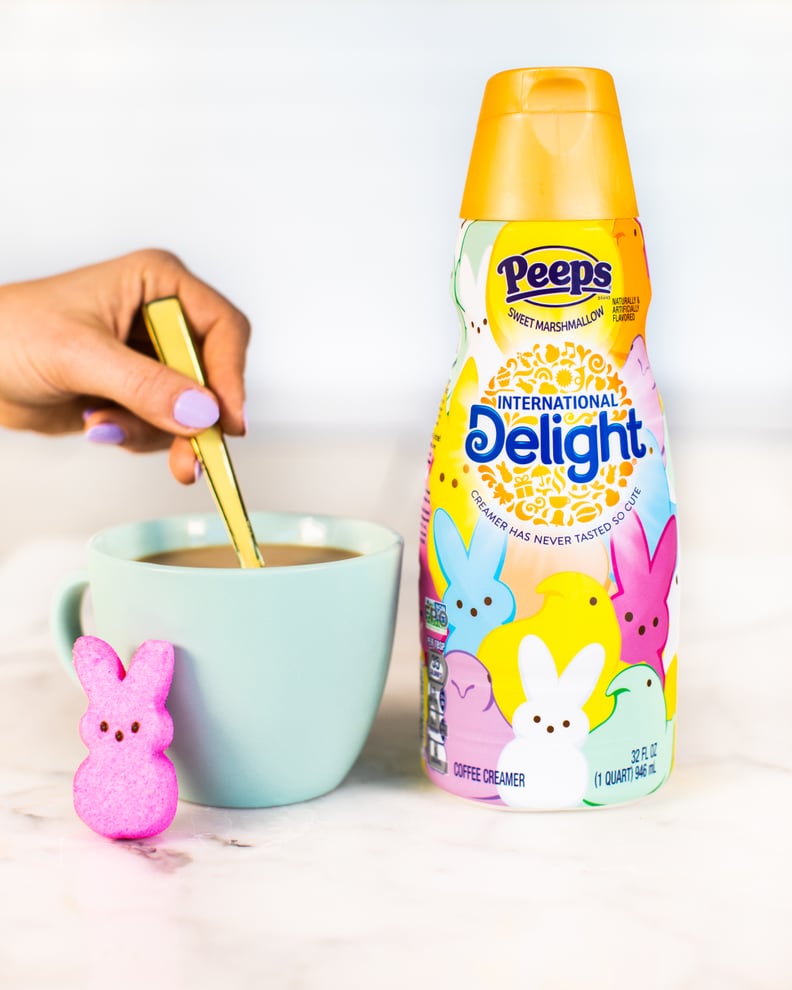 *Runs to nearest grocery store to stock up*