Coffee-Mate Is Launching Funfetti and Cinnamon Toast Creamer
Coffee-Mate Is Launching Cinnamon Toast Crunch and Funfetti Creamers in the New Year!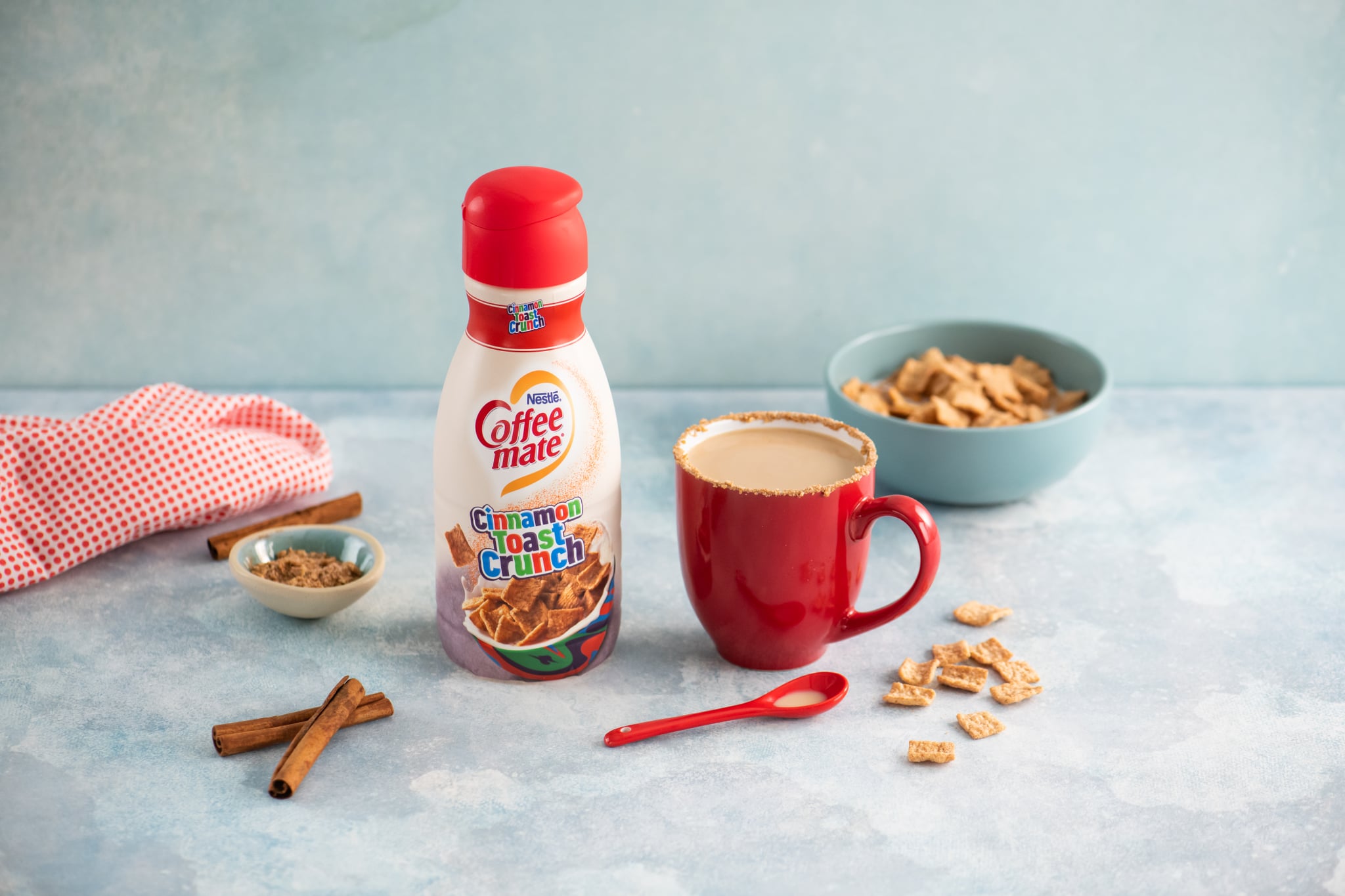 Adding cream and sugar to coffee is fine, but who says you can't make things extra sweet in the morning? Coffee-Mate certainly doesn't, because the brand is launching Cinnamon Toast Crunch and Funfetti creamers! The former has cinnamon, brown sugar, and "hints of toasted cereal to finish," according to a Coffee-Mate press release. It supposedly tastes like the cinnamon-infused milk left in your bowl after a helping of Cinnamon Toast Crunch, so sign us up.
The Funfetti creamer has notes of vanilla, cake batter, and a sweet finish reminiscent of frosting, so plan to reach for that on early Monday mornings when you really need a pep in your step. Each of the new additions to the extensive Coffee-Mate lineup retails for $4 per 32-ounce container and will hit shelves in January 2020.