How to Get Free Krispy Kreme Doughnuts | Summer 2022
Krispy Kreme Is Giving Away Free Doughnuts Every Day This Summer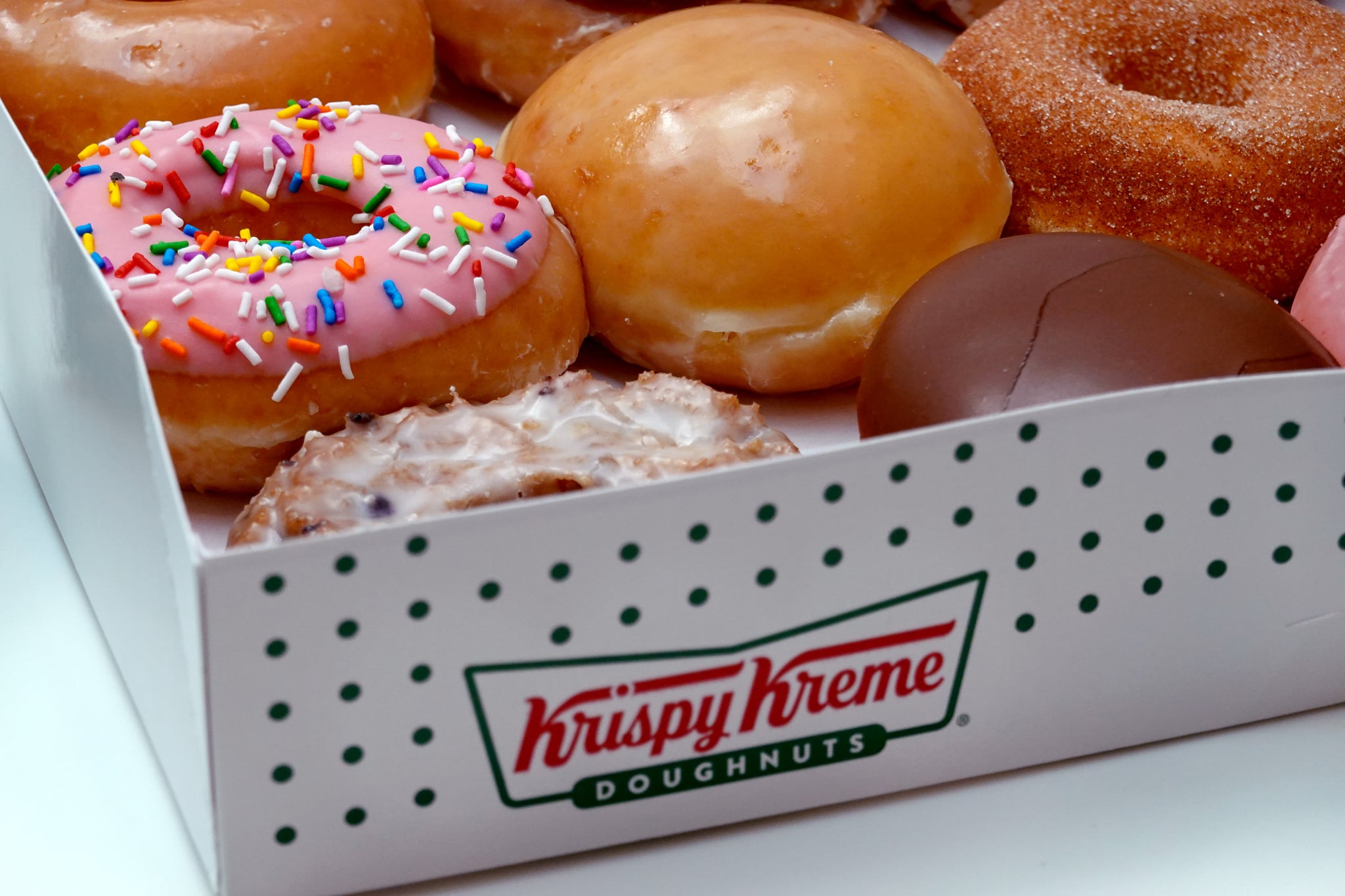 If you were on TikTok earlier this year, chances are you came across at least one video of someone trying to get free doughnuts at the Krispy Kreme drive-thru. According to a recent rumor, if the store's red "Hot Doughnuts" sign, referred to as the Hot Light, is lit up, you can get a free doughnut. Based on all the TikToks, sometimes this worked like a charm, while other times customers were turned down immediately. While results varied in the past, all of that is changing this summer, because Krispy Kreme is officially making the Hot Light hack a real thing!
When Can You Get Free Krispy Kreme Doughnuts?
Starting on June 3, National Doughnut Day, all Krispy Kremes will be offering free Original Glazed doughnuts. In an official press release, the doughnut chain explained that all you have to do is stop by when the Hot Light is lit up and ask for a free doughnut.
Getting free doughnuts during specific store hours may seem too good to be true, but Krispy Kreme Chief Marketing Officer Dave Skena shared in the company's press release that this promotion is simply a way to make customers happy. "With inflation on gas prices and everything else showing no signs of easing, we hope to brighten everyone's day, every day, this summer with our Sweet New Deal," Skena said.
Since the neon Hot Light lights up whenever the store is making fresh doughnuts, availability will differ from location to location. But if you want to get a good idea of when to come, just check the Krispy Kreme website and select a store near you. Once you find your nearest Krispy Kreme, the site will show you a list of both the regular hours and the Hot Light hours.
For many locations, the Hot Light is scheduled to be turned on twice a day. If you download the Krispy Kreme app, you can also get notified when Hot Light hours start. There's no additional purchase necessary if you want a doughnut on the house. As long as you visit a Krispy Kreme when the Hot Light is on, you can enjoy free doughnuts all summer long.