Krispy Kreme Glazed Doughnut Flavor Contest 2018
Update! Krispy Kreme Announced Its New Glazed Flavor, and the Winner Is . . .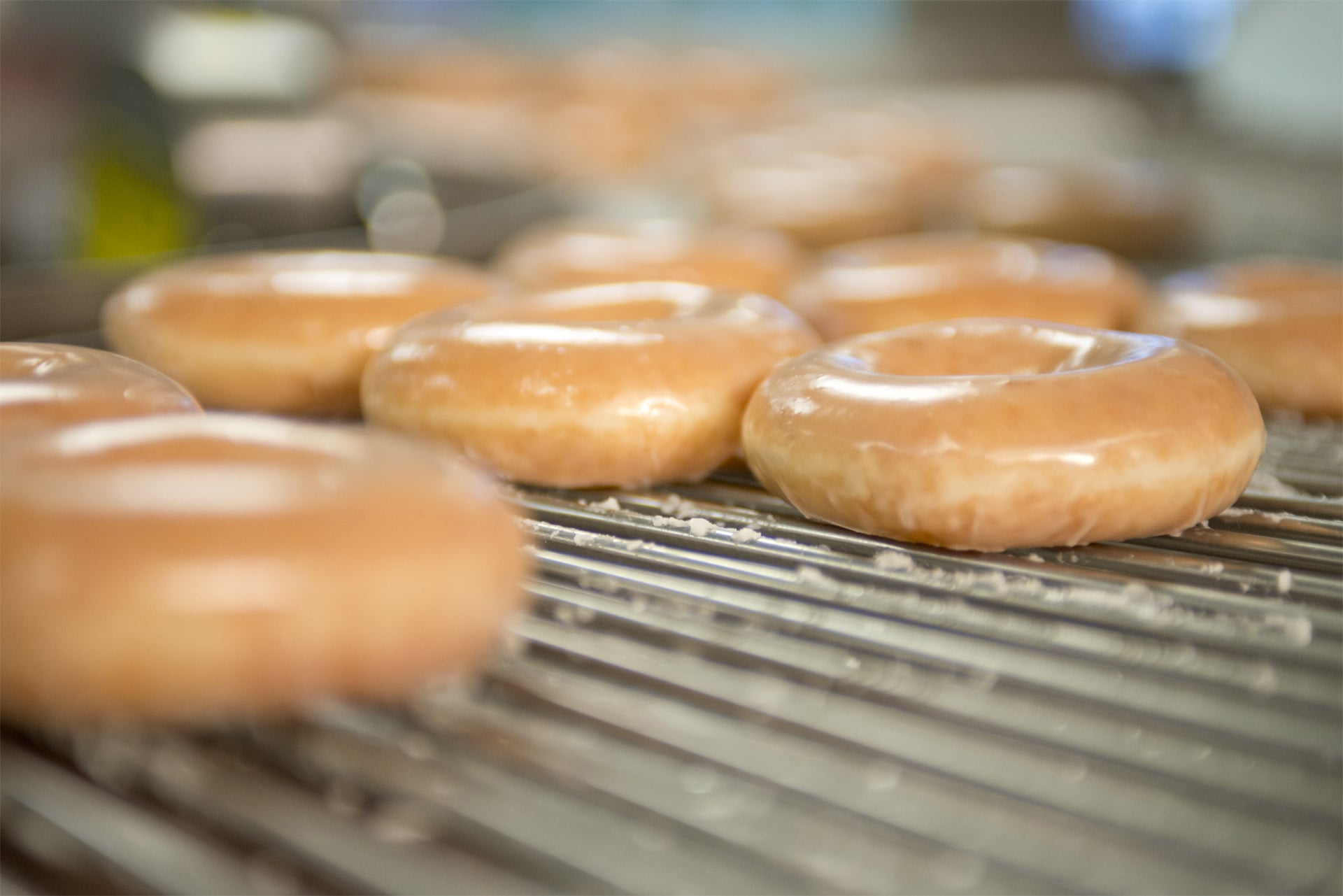 Update: The people have spoken, and the votes are in! Lemon is the new Krispy Kreme Glazed Doughnut flavor, and it will be available for one full week this Spring at participating locations. Lemon beat out the other options of blueberry, caramel, and maple.
Original story: Krispy Kreme is all ears. For the first time ever, the classic chain is asking consumers to determine its next Glazed Doughnut flavor. From Jan. 16 through Jan. 22, Krispy Kreme will allow consumers to vote online and choose from among the following four flavors: blueberry, caramel, maple, and lemon.
"In 2017, our fans responded with tremendous enthusiasm regarding how we innovated around our Original Glazed Doughnut," Chief Marketing Officer Jackie Woodward said in a press statement. "To begin this year, we're tapping that enthusiasm and mobilizing that engagement to make our fans full-fledged innovation partners."
The winning flavor will be announced on Jan. 25 and will later be available in Krispy Kreme locations nationwide for one week this coming Spring. Now go ahead and cast your tremendously important ballot.