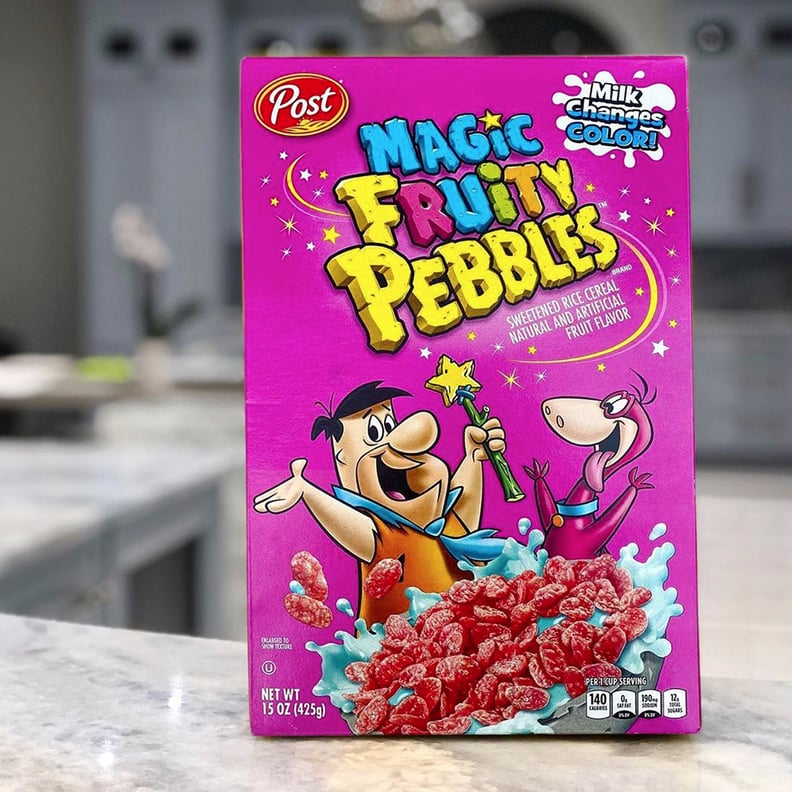 As if the speed at which I consume cereal wasn't already a magical feat, actual Magic Fruity Pebbles are on the way. Timed with National Cereal Day — just go with it — on March 7, Fruity Pebbles have undergone an all-pink transformation inspired by Dino, the Flinstone family's pet dinosaur. As for the whole magical component, the pink cereal has the inexplicable ability to turn milk blue!
"The Pebbles brand is always looking for new ways to spark imagination in kids and kids at heart," Brand Manager Amy Brothers said in a press statement. "We're excited to put a magical twist on our classic vibrant colors while staying true to the delicious fruity taste that fans love." In other words, they'll taste the same as the original.
The limited-edition cereal, which also happens to be gluten-free, will be available in stores nationwide mid February. See pictures of the bright Magic Fruity Pebbles box and its fun milk-changing cereal ahead.
Photos of Magic Fruity Pebbles