Every editorial product is independently selected by our editors. If you buy something through our links, we may earn commission.
Sweet, sugary, sticky syrup — what would we do without it? While most people probably have a bottle of maple syrup in their pantries for waffles and pancakes, you might not have realized that so many different kinds of syrup exist. Maple Craft Syrup recently released their new line of holiday syrups, and the flavors are Apple Cinnamon, Gingerbread, Pumpkin Spice, and Peppermint Bark. Dreaming of a short stack yet?
These are made with pure Vermont maple syrup and organic ingredients (which is actually a healthier way to get that sugar rush than processed sweeteners), along with a few key fall and winter flavors. And in addition to your pancakes, you can also put these syrups in your oatmeal, mixed into marinades for chicken, drizzled on ice cream, baked in cookies, and even poured into your coffee. Like Buddy the Elf from Elf would say, "Why didn't I think of that?"
Keep reading to shop the holiday syrups — which are guaranteed to add some festive cheer to your breakfast routine — now. Or if you're feeling generous, order a few as gifts for those hard-to-buy-for family members!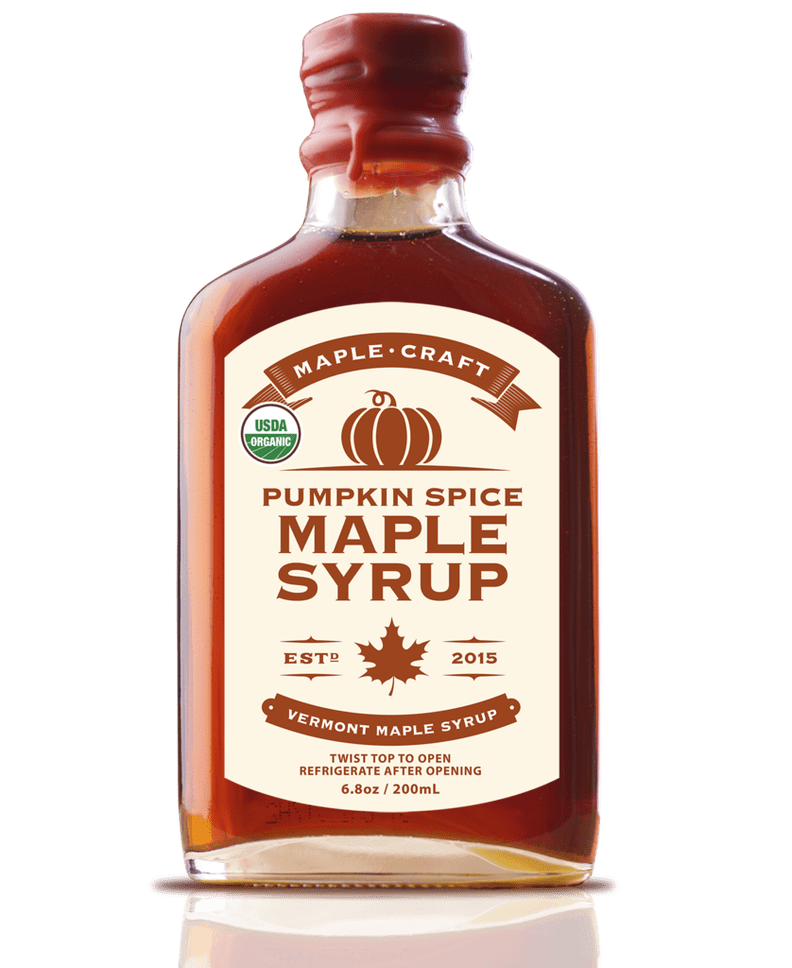 Pumpkin Spice Maple Craft Syrup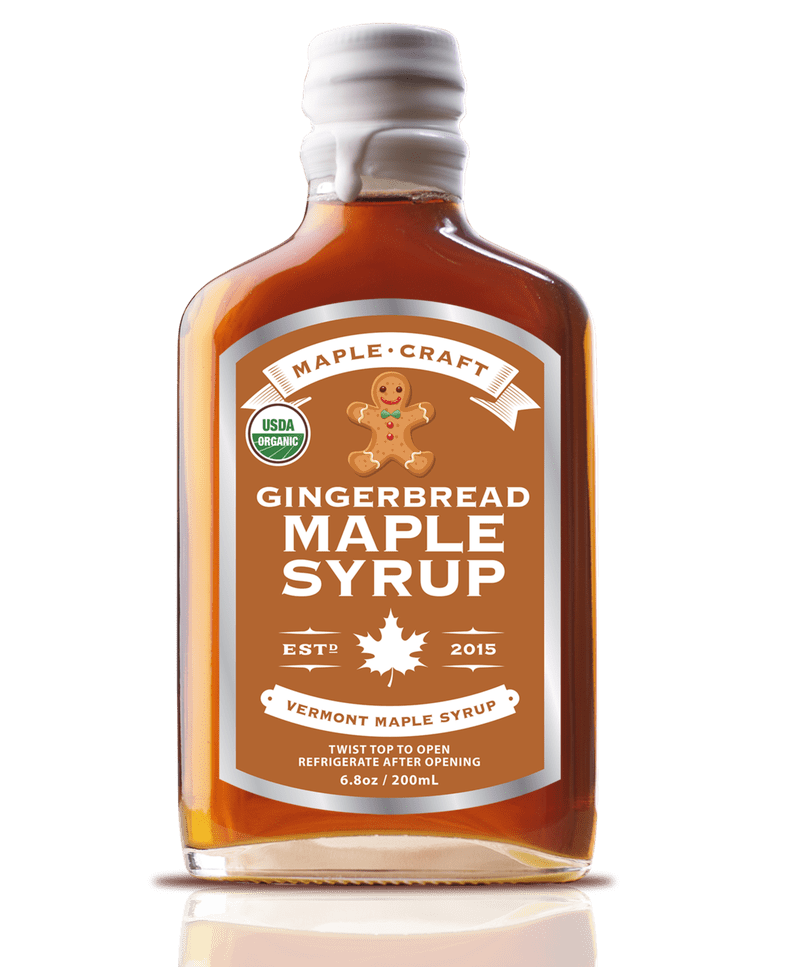 Gingerbread Maple Craft Syrup
Baking gingerbread cookies and decorating edible houses is a classic holiday tradition, and now you can recreate that sweet gingerbread taste on your waffles or other baked goods with the Gingerbread Maple Craft Syrup ($7).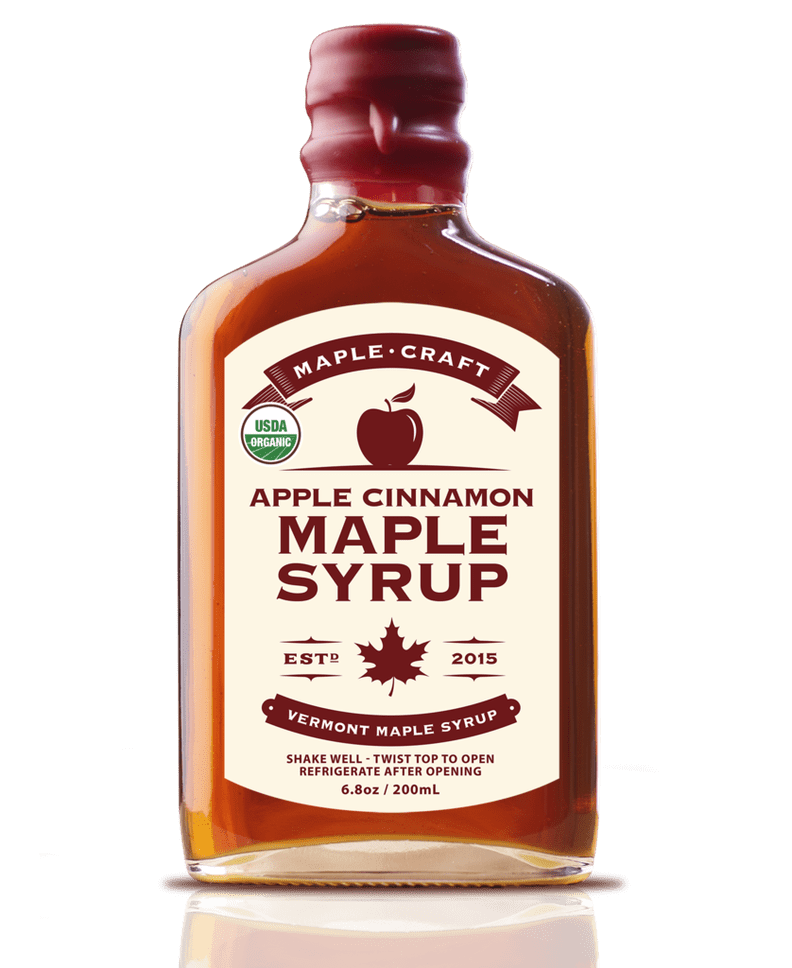 Apple Cinnamon Maple Craft Syrup
Pumpkins may get all the credit, but don't forget that autumn is apple season, too! This Apple Cinnamon Maple Craft Syrup ($7) combines the flavor of sweet, crispy apples with delicately spicy cinnamon for a mixture that is perfect for adding to tea, cider, sangria, muffins, and more.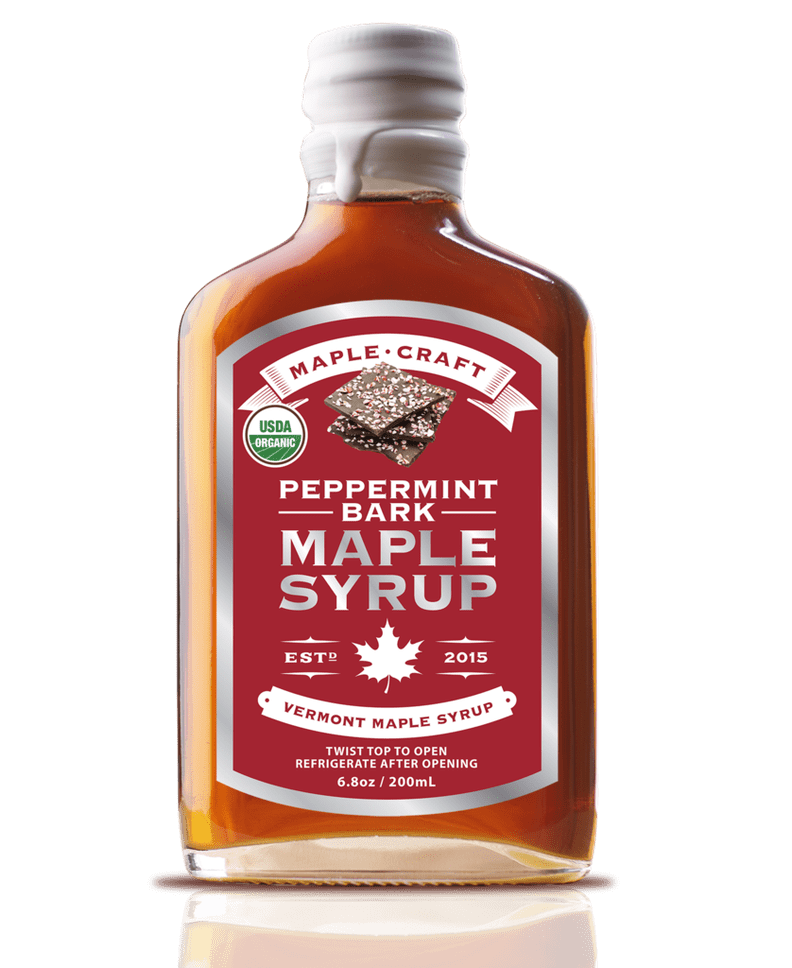 Peppermint Bark Maple Craft Syrup