McDonald's Soft Serve Looks About a Million Times Tastier in an Oreo Cone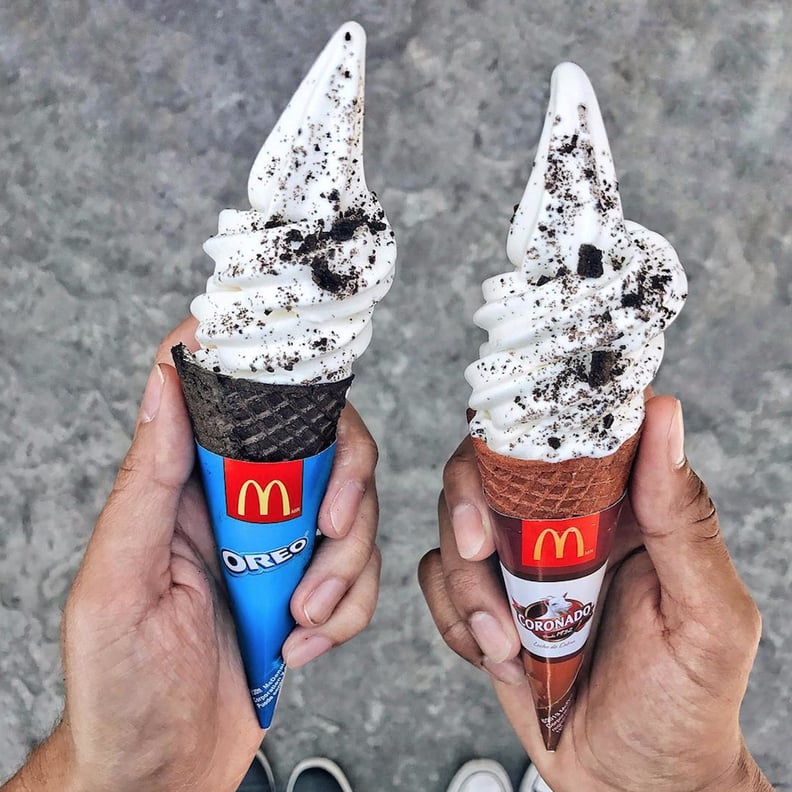 A classic soft-serve ice cream cone from McDonald's must be among life's many simple pleasures. In the United States, that soft serve ice cream is typically presented in just your average crispy cone. Meanwhile, at McDonald's locations throughout Mexico, soft-serve ice cream can be enjoyed in a freaking Oreo cone!
The ice cream treat is officially called the Cono Oreo. After a little Instagram investigating, we learned that the Cono Oreo is in fact a pretty popular menu item, as it should be. In some pictures, the vanilla ice cream also seems to be topped with cookie crumbs, but that doesn't appear to be the typical order. We also learned that certain Hong Kong locations serve purple sweet potato ice cream in the Oreo cone, resulting in a combination we'd also love to try.
Look ahead for more pictures of the international and indulgent dessert.