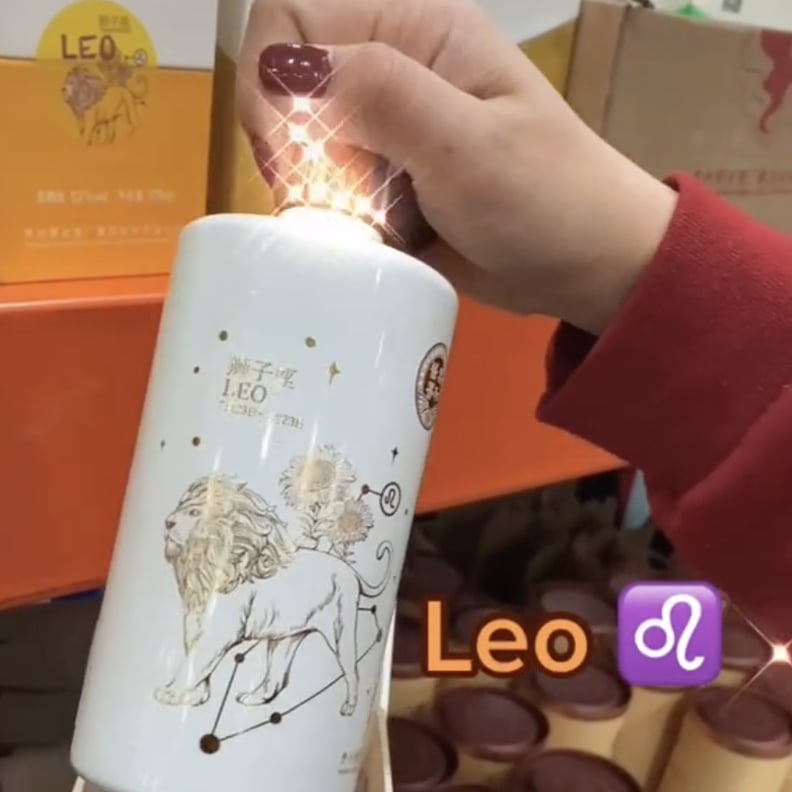 The stars have aligned, because Costco and the makers of Moutai have teamed up to combine two of our favorite things into one: astrology-themed liquor! Costco is selling Moutai astrology liquor based on your zodiac sign, and the bottles are really beautiful! Each 375-milliliter bottle, which costs $55 and is available at select stores nationwide, is white and features a colorful picture of a specific zodiac sign (like a blue sea goat on the Capricorn bottle and a gold lion on the Leo). And at 53 percent alcohol, you'll be feeling the effects after just a few sips.
TikTok user @jussimateo found it at Costco in San Francisco, and she tried the Capricorn bottle. In her review video, she said, "Oh that's so strong. It kinda tastes like tequila, but it's, like, hella strong." I need to find the Leo, now!
Moutai is a traditional Chinese liquor with a 2,000-year history. This premium clear spirit, which was the first Chinese liquor to be produced in large-scale production, has won multiple awards for its strong, smooth taste, and a bottle is often given as a gift. This new astrology version will definitely make for a perfect present for your fellow zodiac-obsessed friends.