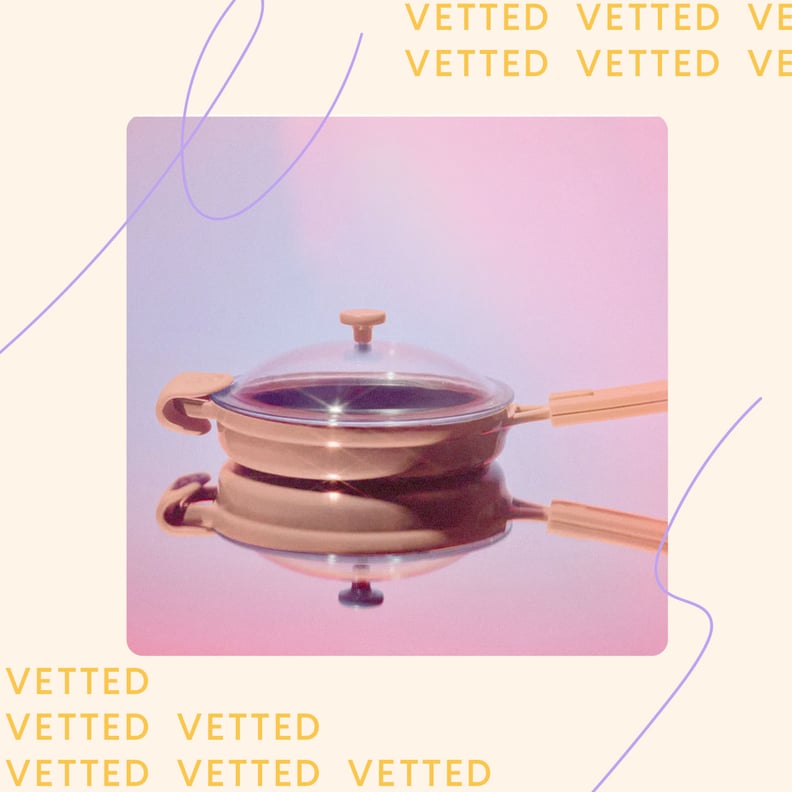 Our Place
As POPSUGAR editors, we independently select and write about stuff we love and think you'll like too. If you buy a product we have recommended, we may receive affiliate commission, which in turn supports our work.
There's no doubt that Our Place created the most popular (and Instagram-famous) pan on the market right now. Our editor tested the buzz-worthy product and can confirm it's totally worth the hype. So, when the brand decided to release a limited-edition Cast Iron Always Pan ($155), our shopping team leapt at the chance to test it out. Finding a great cast iron skillet that you can truly use for years — or even decades — is notoriously tricky. You want the design, weight, and quality to all come together in a pan that's right for you.
There are a few factors that make Our Place's option particularly special. This skillet is crafted with enameled cast iron, which protects the iron from facing any sort of corrosion or damage. It also comes with a glass lid, so you get visibility while you're cooking. Another favorite feature our editors appreciate is that the package comes with a nesting beechwood spatula, and the pan is designed with an integrated spoon rest. Frankly, there are tons of special details that make this cookware stand out from its competitors.
If you want to see this new pan in action, three of our editors tested it out in their kitchens and shared their honest reviews. Keep reading to see the photos and get the lowdown on this new release.
For the Foodie Who Makes Elaborate Dishes
Our Place Cast Iron Always Pan in Sage ($155)
"I am very lucky, because my boyfriend is an incredible home chef — I have been begging him to open a restaurant for ages now. I knew he's be the perfect person to test out the pan because he's very familiar with cast iron cookware. He made us risotto and short ribs inspired by our new favorite show, FX's "The Bear." The enamel cast iron browns food quickly without any seasoning needed, so the short ribs were incredibly tender after being moved from the stovetop to the oven. We both appreciate that food rarely ever sticks to the surface of this pan. Also, the cleverly designed silicon hot grips make it easy to carry this pan from place to place. We have now used this pan over 10 times and as my boyfriend said just last night, we love it more and more with every use." — Macy Cate Williams, content director, Commerce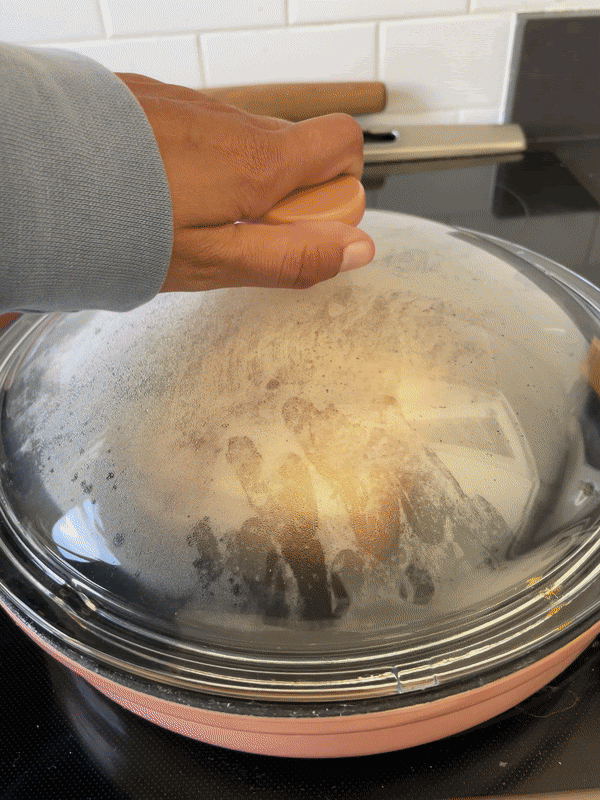 For the Inexperienced Cook Looking to Expand Their Skills
Our Place Cast Iron Always Pan in Spice ($155)
"I by no means would call myself a chef. I cook dinner for one person (me), and don't eat anything elaborate — mainly sandwiches, stir fry, and eggs for breakfast. In my opinion, going out to dinner is where fancy meals play their part. I've been OK with this way of living, but in a pipe dream, I sporadically ordered the Our Place Cast Iron Pan with the hope of honing in on my cooking skills. While I haven't gotten to searing meats or cooking lasagna in this beautiful pan, I have made sandwiches almost daily in it. I pre-heat the pan so it's nice and warm and place buttered bread with cheese on top. I then let my sandwich simmer at a low temperature, which results in a golden, crispy, and perfectly melted grilled cheese (I treat myself to one weekly). I've been loving this pan so far for what it does to my sandwiches alone, and I can't wait to unravel all the menu items that I have in store." — Haley Lyndes, assistant editor, Commerce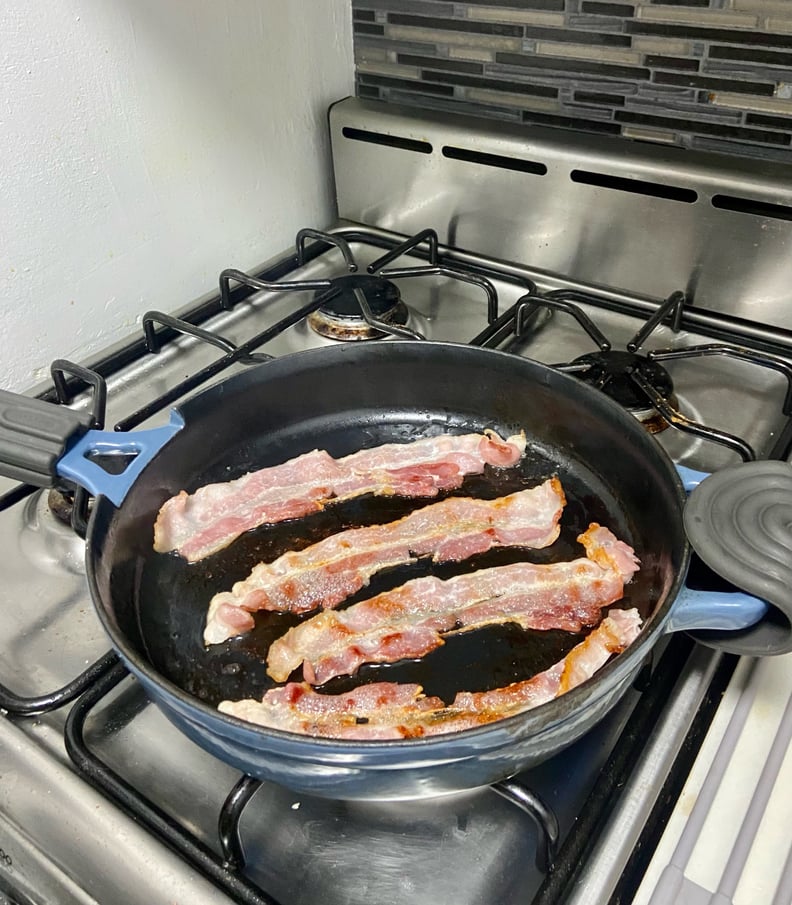 For the First-Time Cast Iron Pan Owner
Our Place Cast Iron Always Pan in Blue Salt ($155)
"I've shied away from getting a cast iron pan because I've been intimidated by how much upkeep they need, but I was very excited to try Our Place's new cast iron pan because it supposedly requires no seasoning and is super easy to care for. As someone who loves to cook on a daily basis, I didn't know what I was missing. After having the pan in my kitchen for a few weeks, I've tried cooking everything from eggs and bacon to meats and pasta, and I have to say, I get the hype. The pan heats quickly and evenly, cleans easily, and looks really cute in my kitchen with its little silicone grips. While it's a heavier pan than I'm used to, the versatility makes it worth it." — Yerin Kim, editor, Trending News