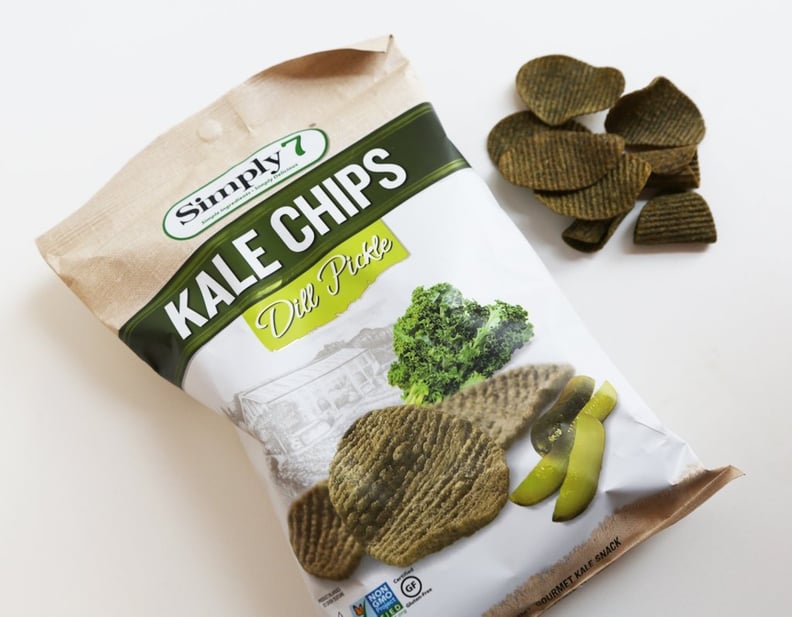 POPSUGAR Photography | Erin Cullum
POPSUGAR Photography | Erin Cullum
Pickle-flavored snacks are kind of a big "dill" right now, and man are we here for it. In the past few years, we've noticed an increase in food products like cashews, popsicles, and even gummies (yes, really) that purposely taste like the briny version of cucumbers, but by far our favorite choice for satisfying those midday cravings has to be pickle-flavored chips. Various brands, both big and small, happen to sell their own versions of these flavor-packed snacks, so we combed through the depths of the internet to uncover all the pickle-flavored chips you could ever desire. Be warned: they're all highly addictive. Netflix and dill, anyone?
01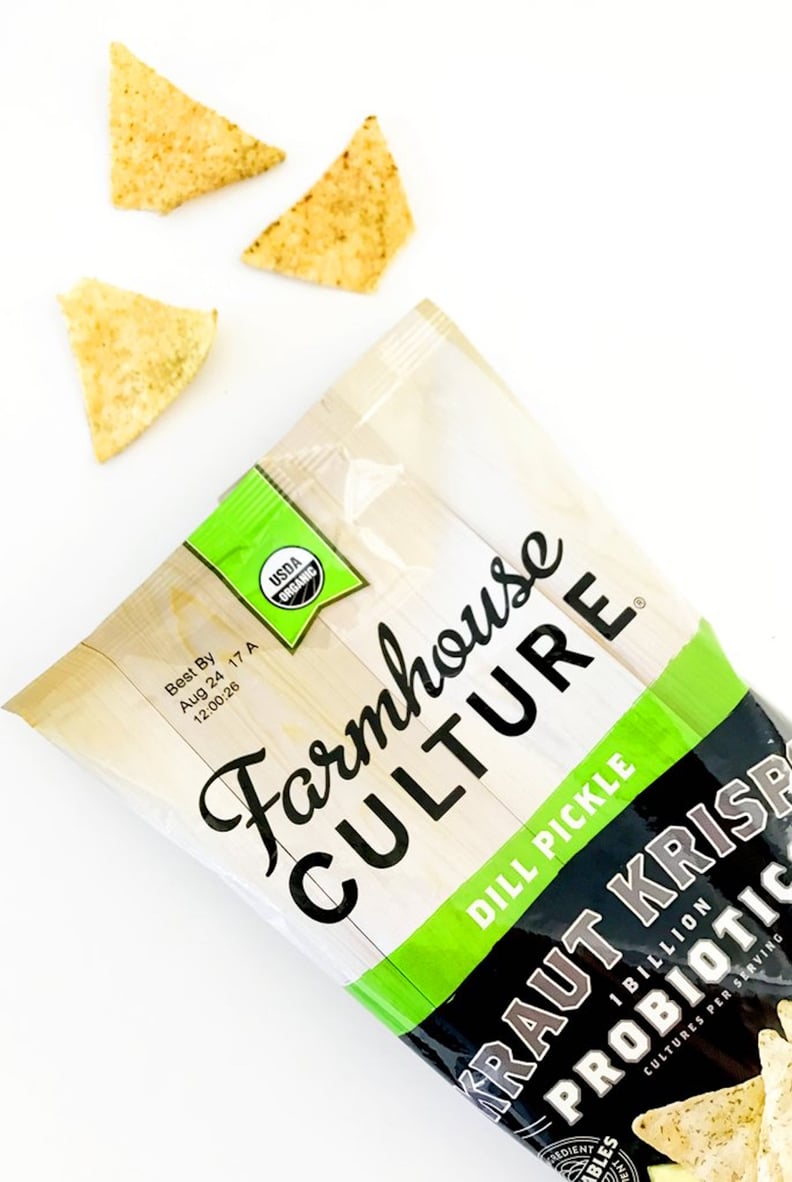 Farmhouse Culture Kraut Krisps in Dill Pickle
Your taste buds better hold on for quite the wild ride, because these chips knock it out of the park in the flavor department. When briny sauerkraut meets tangy pickle, the results are utterly addictive. The Dill Pickle-flavored Kraut Krisps from Farmhouse Culture have certainly earned their spot on our list of the best new grocery store snacks of 2017.
Where to purchase: You can locate Farmhouse Culture chips at various stores throughout the US or snag them from Amazon.
02
Kettle Brand Thick + Bold Dill Pickle Chips
Just looking at that crave-worthy picture on the bag of Kettle Brand's Thick + Bold Dill Pickle Chips has our mouths watering. These crunchy, ridged snacks are thick, so they definitely won't crack while you plunge them in your dip of choice (sour cream and onion, anyone?).
Where to purchase: Kettle Brand chips are sold at numerous stores all across the US, such as Whole Foods and Walgreens, but you can also order this flavor on Amazon.
03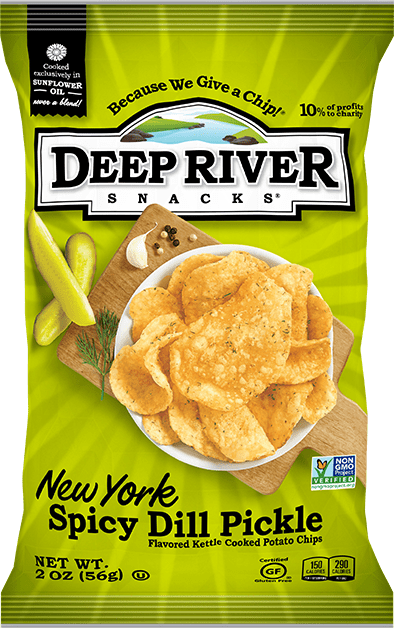 Deep River Snacks New York Spicy Dill Pickle Potato Chips
With a hint of garlic and a welcome dash of heat, Deep River Snacks' pickle-flavored chips have a spicy touch that sets them apart from most of the other options. Bring on the freakin' heat!
Where to purchase: Deep River Snacks chips are available at numerous grocery stores (in the organic section, not the normal chip aisle!). Not every store sells every flavor, so we suggest calling your local store just to make sure it carries this bold flavor — or you could just order it through Amazon to have it delivered straight to your doorstep.
04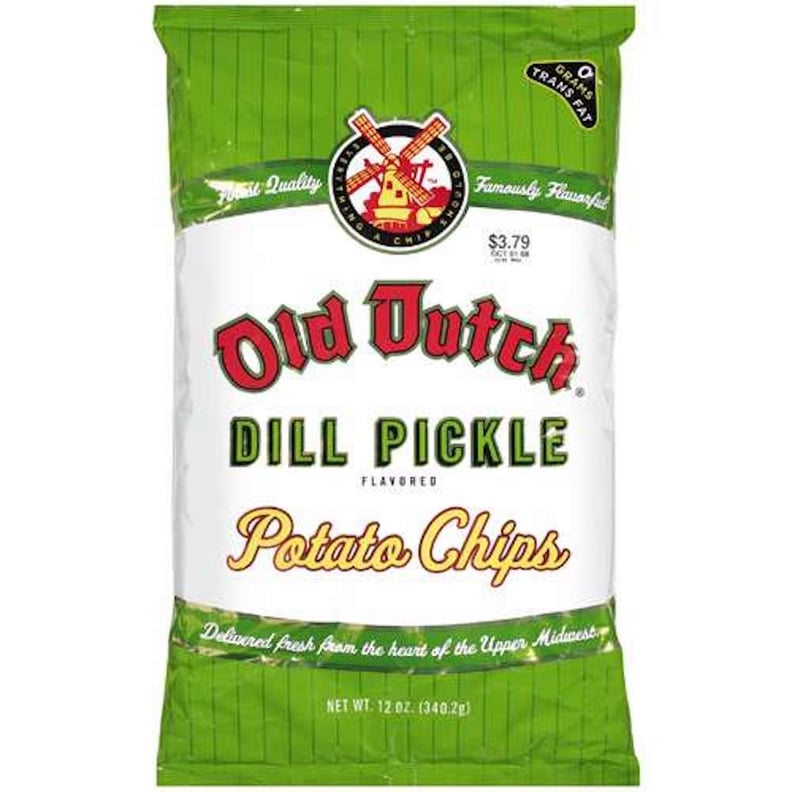 Old Dutch Dill Pickle-Flavored Potato Chips
The reviews for Old Dutch's pickle-flavored chips are pretty darn raving. One pickle-lover dubbed them "the best chips in the world," while another described them as "the most amazingly crisp, light, non greasy, and perfect dill-pickle chip." OK, we're officially convinced to hop on the Old Dutch bandwagon.
Where to purchase: Old Dutch is only sold at a few stores in Minnesota, Wisconsin, North and South Dakota, Iowa, and Michigan. But if you don't live in one of those states, you can luckily buy these from Old Dutch's certified online vendor, Bob's Produce.
05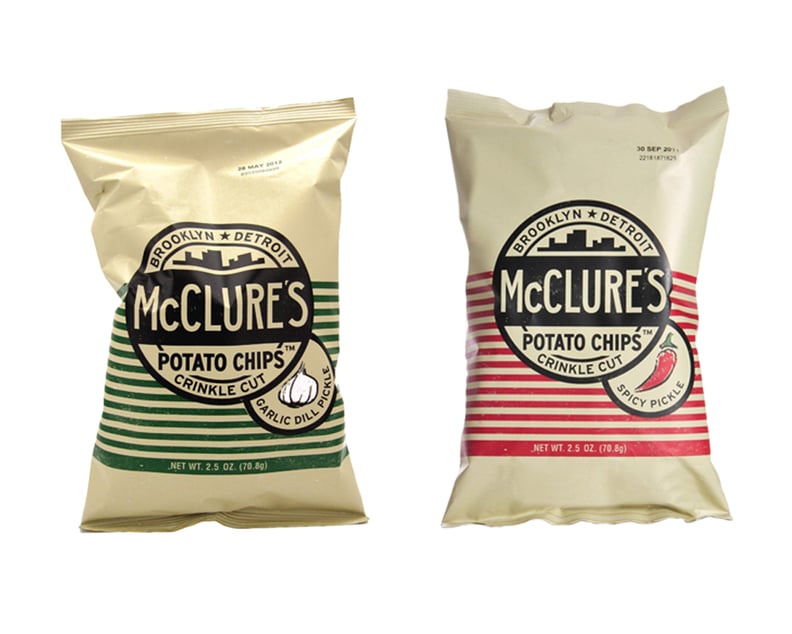 McClure's Garlic Dill Pickle and Spicy Pickle Potato Chips
A gourmet pickle company based in Detroit, McClure's caught on to the rising pickle obsession and debuted not one but two kettle chip products that taste just like the briny treat: Garlic Dill Pickle and Spicy Pickle. It's a pretty tough call on which one we'd prefer, so it's safe to say we'll be ordering both flavor options. The more, the merrier — that's what we always say!
Where to purchase: McClure's can be found at a number of stores in the US, including Whole Foods, Kroger, and Cost Plus World Market, and they can also be purchased through the McClure's website.
06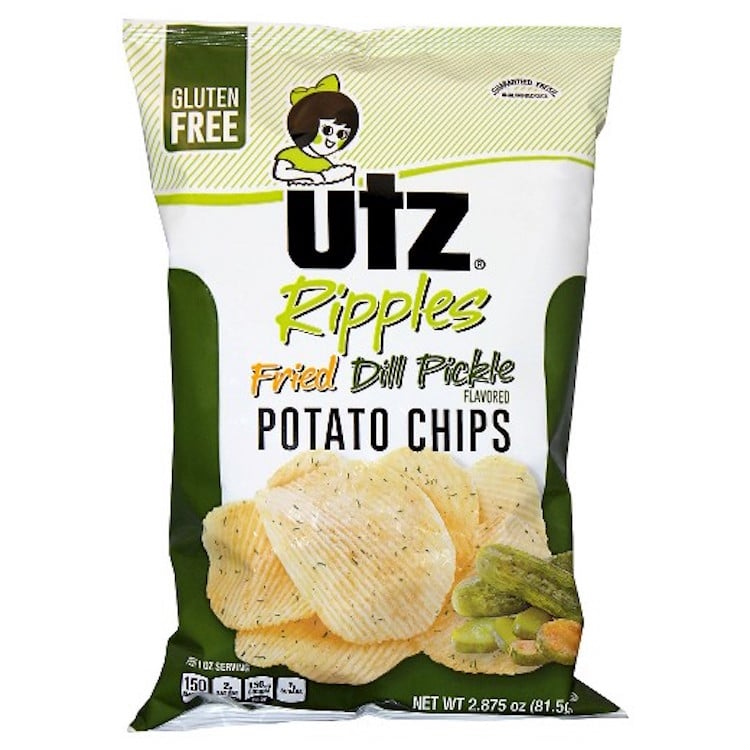 Utz Ripples Fried Dill Pickle Potato Chips
Let's be real: chips with ridges reign supreme in the snack world, and Utz's Fried Dill Pickle Potato Chips are no exception to that fact. I mean, they're not just pickle flavored . . . they're fried pickle flavored. Need we say more?
Where to purchase: You can stock up on these tasty chips via Utz's website or from other online retailers, like Target and Walmart.
07

Pringles in Screamin' Dill Pickle
After all these years, Pringles still holds a special place in our hearts, and the Screamin' Dill Pickle flavor takes our undying obsession to the next damn level. The Pizza flavor may have been our go-to during childhood, but it looks like we just found the ultimate replacement.
Where to purchase: This zesty Pringles flavor can be purchased online from retailers like Walmart, Target, and Amazon.
08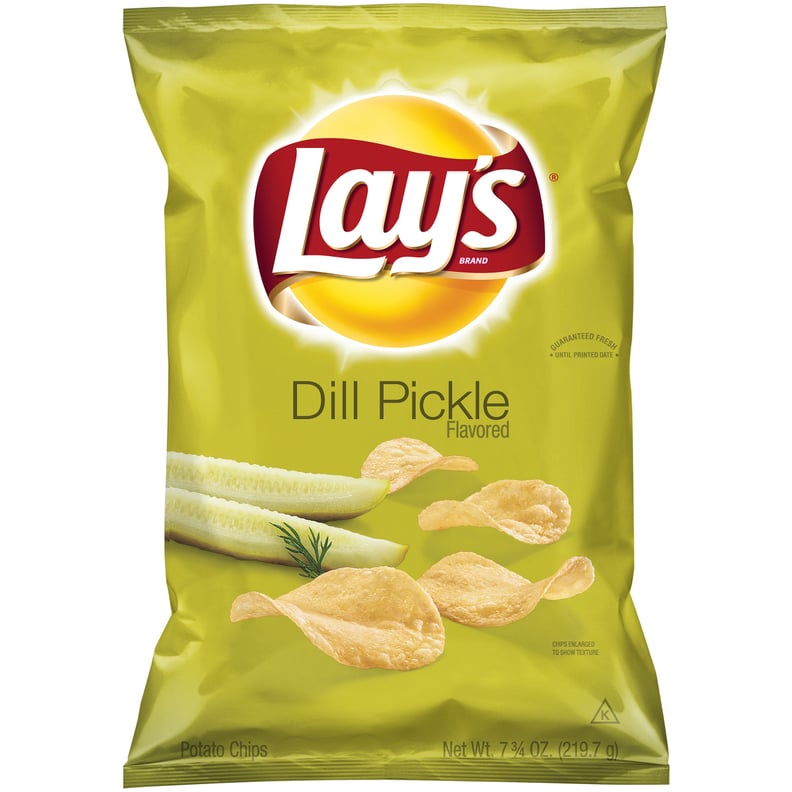 Dill Pickle Lay's
You didn't actually think we'd make it through an entire chips-related article without mentioning the OG brand, did you? If you can't resist the light, airy quality of Lay's chips, the Dill Pickle flavor is about to be your new favorite alternative to the plain ol' classic.
Where to purchase: You can find these Lay's at tons of stores and delis throughout the US or you can buy them online from Walmart, Target, or Amazon.
09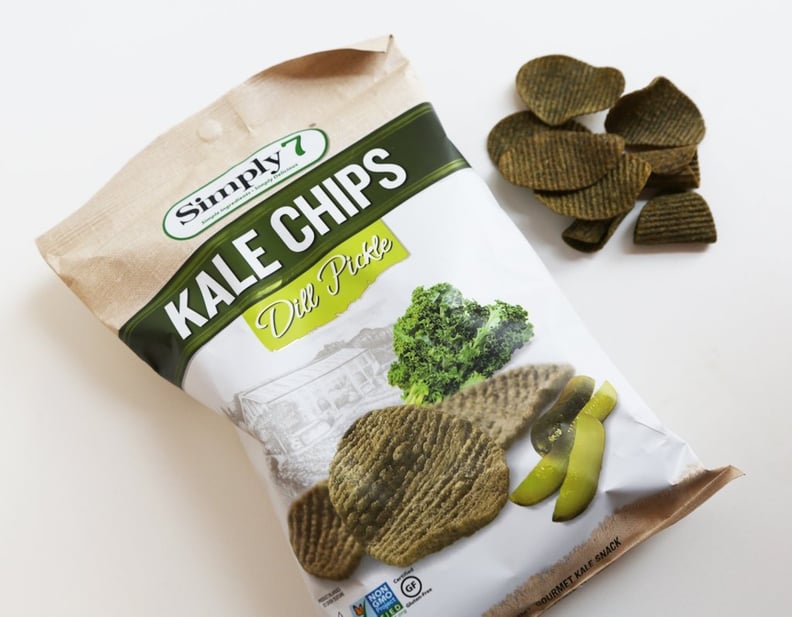 Simply 7 Dill Pickle Kale Chips
10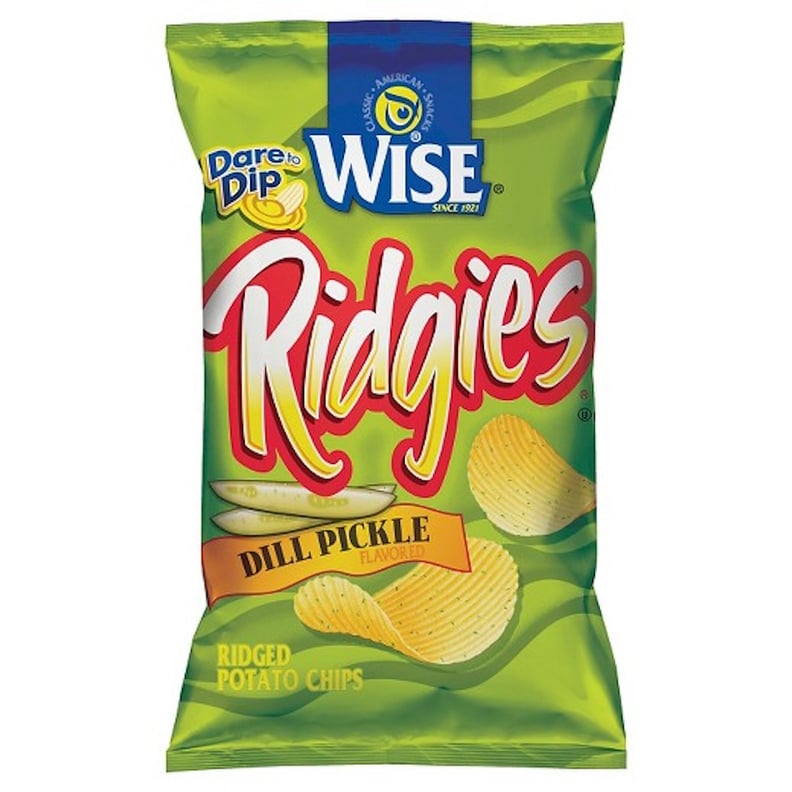 Wise Ridgies in Dill Pickle
11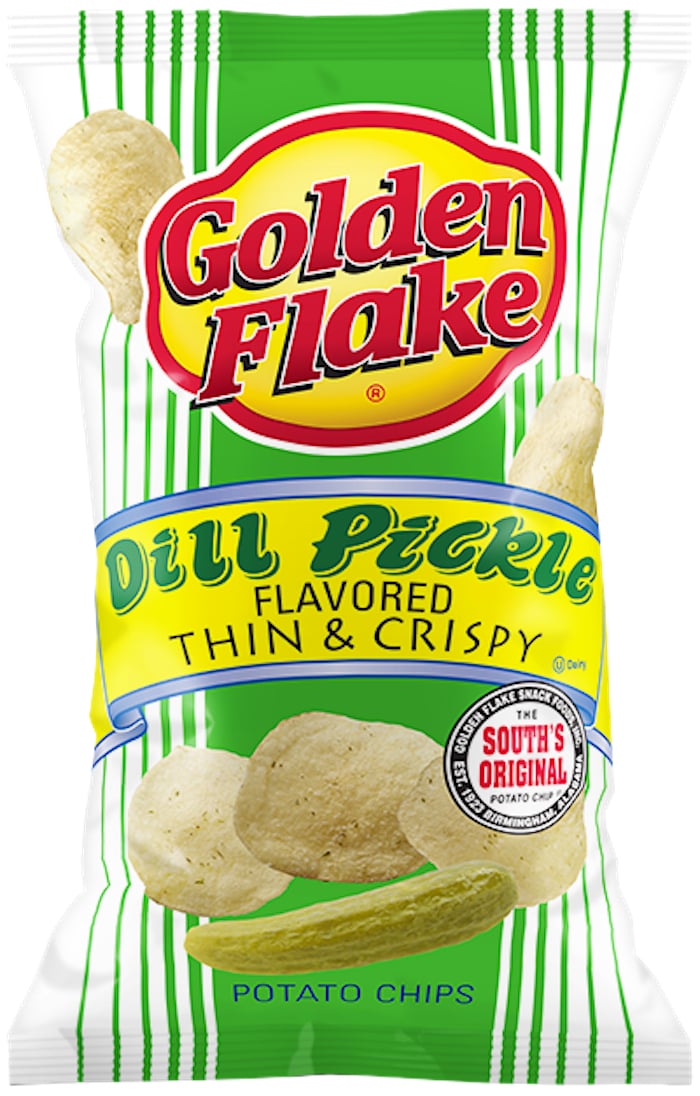 Golden Flake Dill Pickle Potato Chips