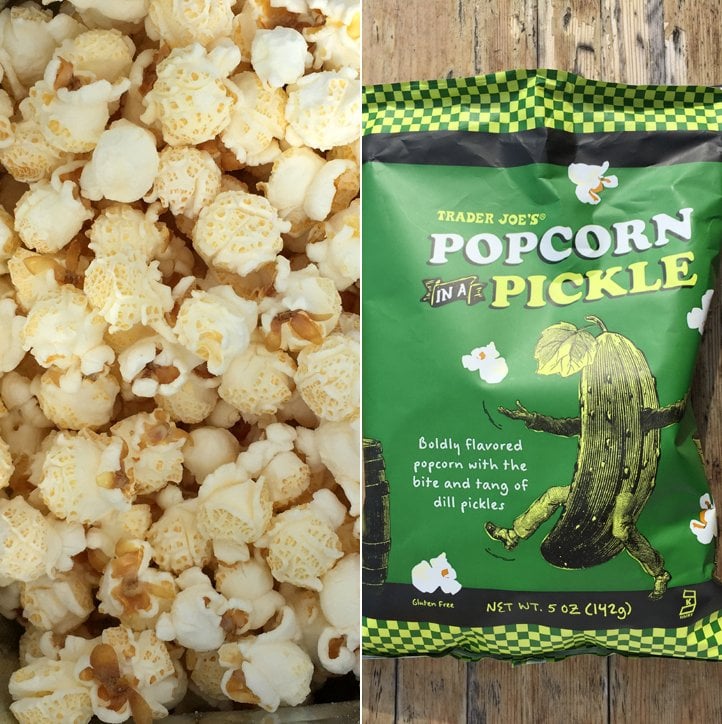 POPSUGAR Photography | Anna Monette Roberts
POPSUGAR Photography | Anna Monette Roberts
Gone are the days when a plain-old pickle from the jar would suffice. The world has graduated to pickle-flavored snacks, and you're going to want to try them all immediately. We're talking pickle cashews, pickle popcorn, pickle soda, and pickle gummies (!). And that's not even half of the tangy, salty, acidic snacks made with the distinct flavors of pickles. Read on to discover 12 of the most weirdly wonderful snacks you can actually buy for your pickle-loving self or friend.
01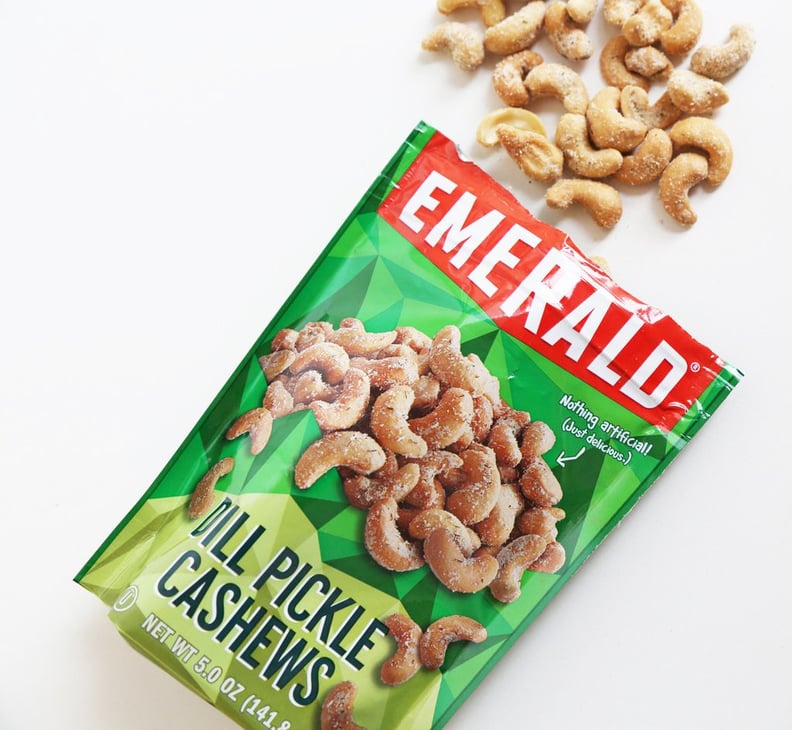 Emerald Dill Pickle Cashews
02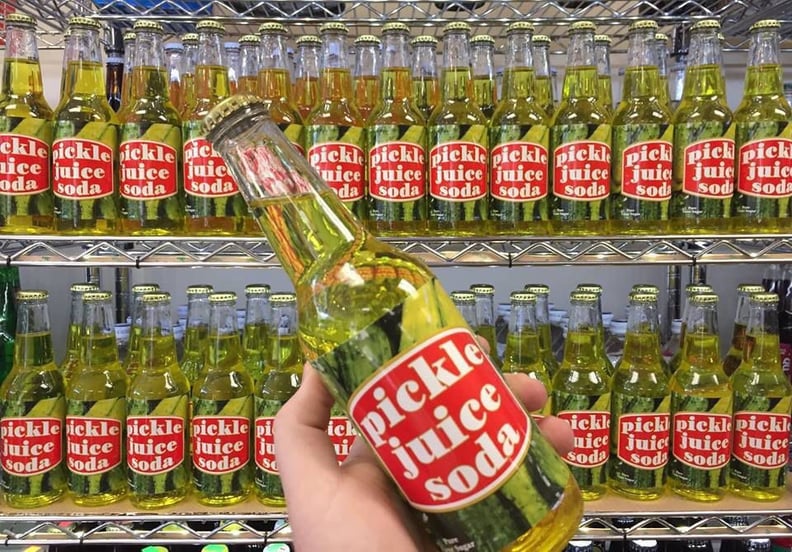 Pickle Juice Soda
The internet just about lost its damn mind when Pickle Juice Soda became a thing. It's available for $10 from Grandpa Joe's Candy Shop — though it's currently out of stock — and it has pure cane sugar and pickle juice. We have a feeling this one is for serious pickle-juice fans only.
03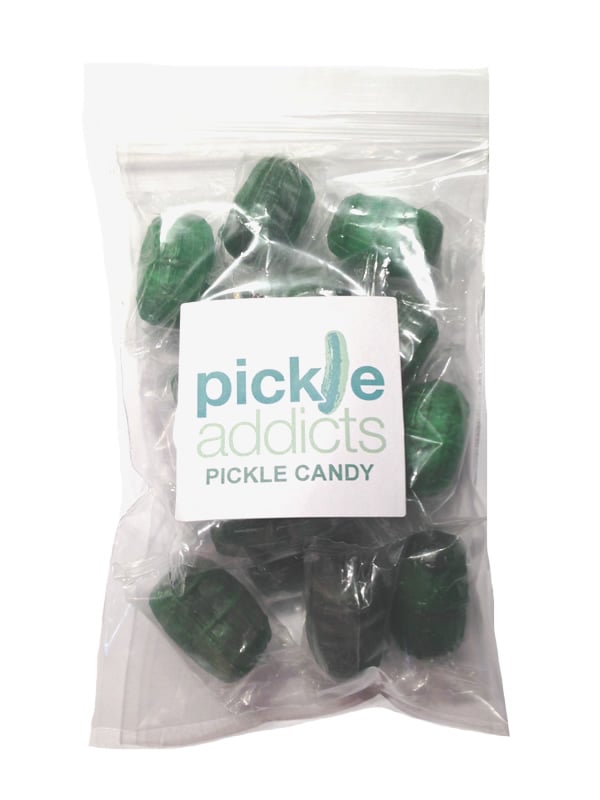 Pickle Candy
When candy and pickles meet, this happens. Pickle Barrel Candy ($9) is individually wrapped pieces of green hard candies that you can suck on to get all the pickle flavor your heart desires.
04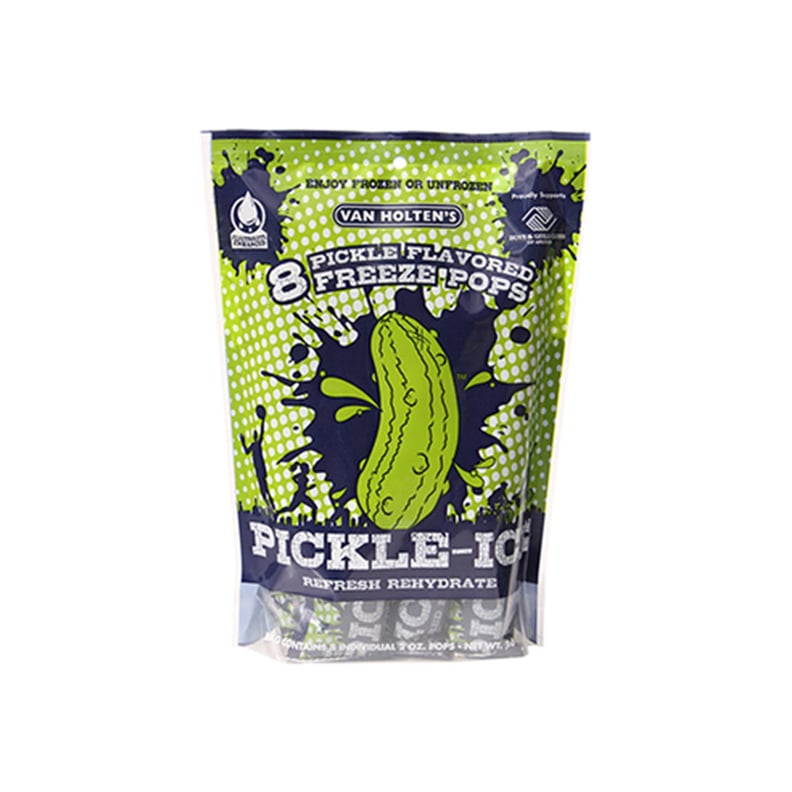 Pickle Popsicles
Perhaps the most unexpected post-workout snack is Van Holten's Pickle-Ice pops ($11). But it's true — pickle juice can help with cramps, dehydration, and soreness. But if you are not interested in the health benefits and just love the idea of eating frozen pickle juice like a popsicle, you can keep these stocked in your fridge anytime a craving strikes.
05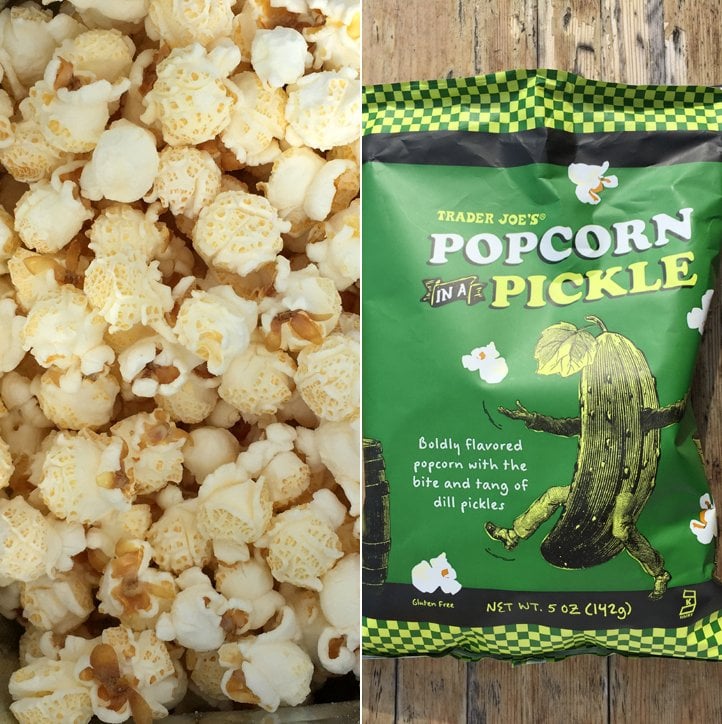 Trader Joe's Popcorn in a Pickle
The holy grail of pickle-flavored snacks, in our opinion, is Trader Joe's Popcorn in a Pickle ($2). The light and airy popcorn is enhanced with the distinct flavors of dill pickles, and trust us when we say you won't be able to stop yourself from eating handful after handful.
06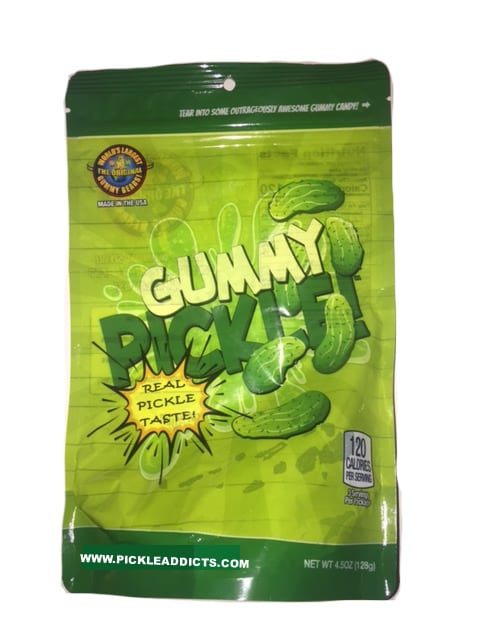 Gummy Pickle
This Gummy Pickle package ($13) might seem like it's filled with little pickle-flavored gummies, but it's actually one giant pickle in gummy form. It's about four-and-a-half inches long and two inches wide, and it looks like your average dill pickle.
07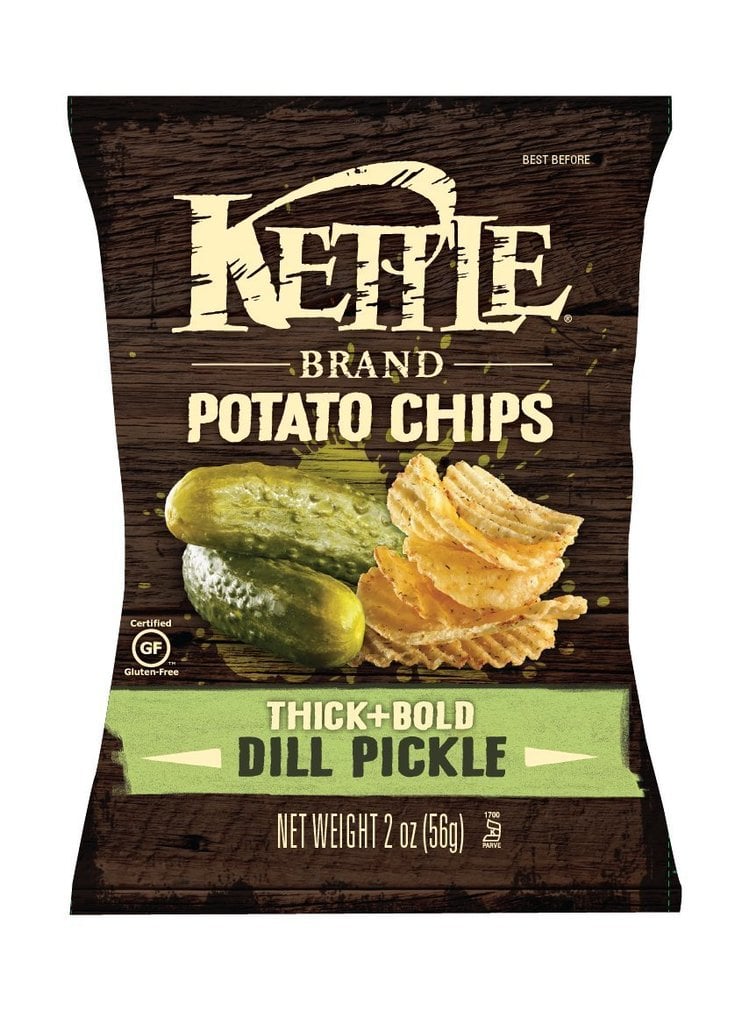 Thick + Bold Dill Pickle Kettle Brand Potato Chips
08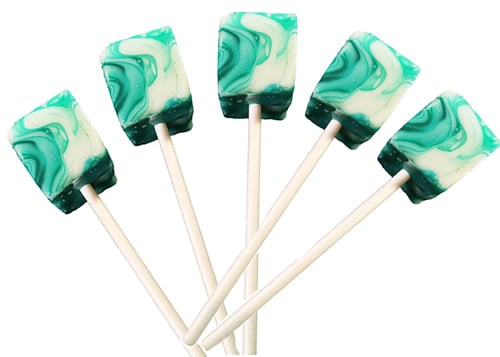 Pickle Lollipops
Instead of licking a pickle, you can lick an actual Dill Pickle Lollipop ($9). The green and white swirled candies are sweet, tangy, and infused with the flavors of dill pickles.
09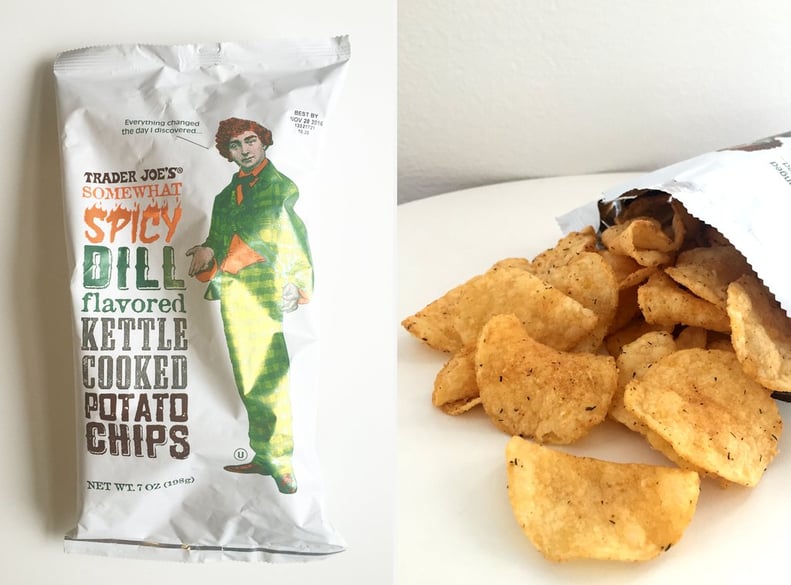 Trader Joe's Somewhat Spicy Dill Flavored Kettle Cooked Potato Chips
10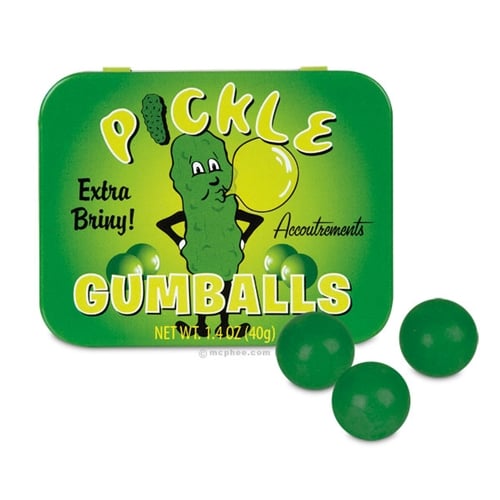 Pickle Gumballs
11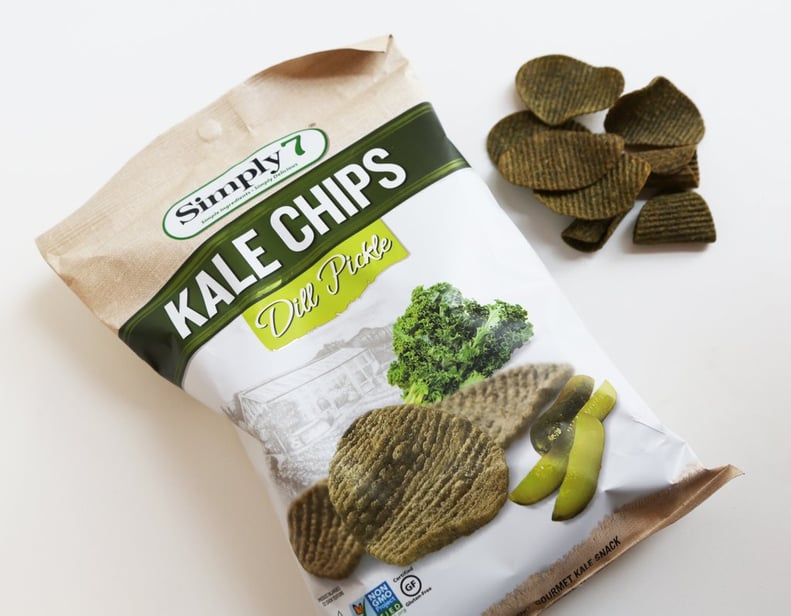 Simply7 Dill Pickle Kale Chips
Would you prefer to eat kale chips if they tasted more like pickles? Then you'll love Simply7 Dill Pickle Kale Chips ($3), which are not overpoweringly pickle-flavored but have just enough to get you more excited to eat kale.
12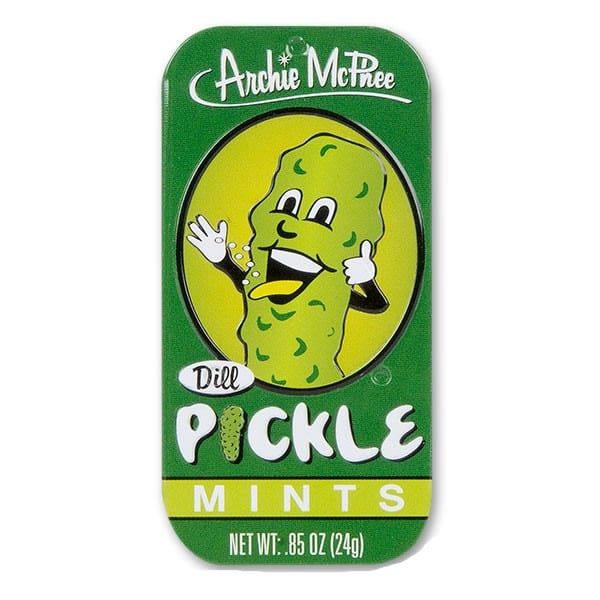 Dill Pickle Mints
We're not sure how fresh your breath will smell after eating a few Dill Pickle Mints ($9), but the unexpected mints are undoubtedly worth trying.