Pillsbury Released 2 Heart Sugar Cookies For Valentine's Day
Pillsbury Just Released 2 Limited-Edition Heart Cookies For Valentine's Day, and We're in Love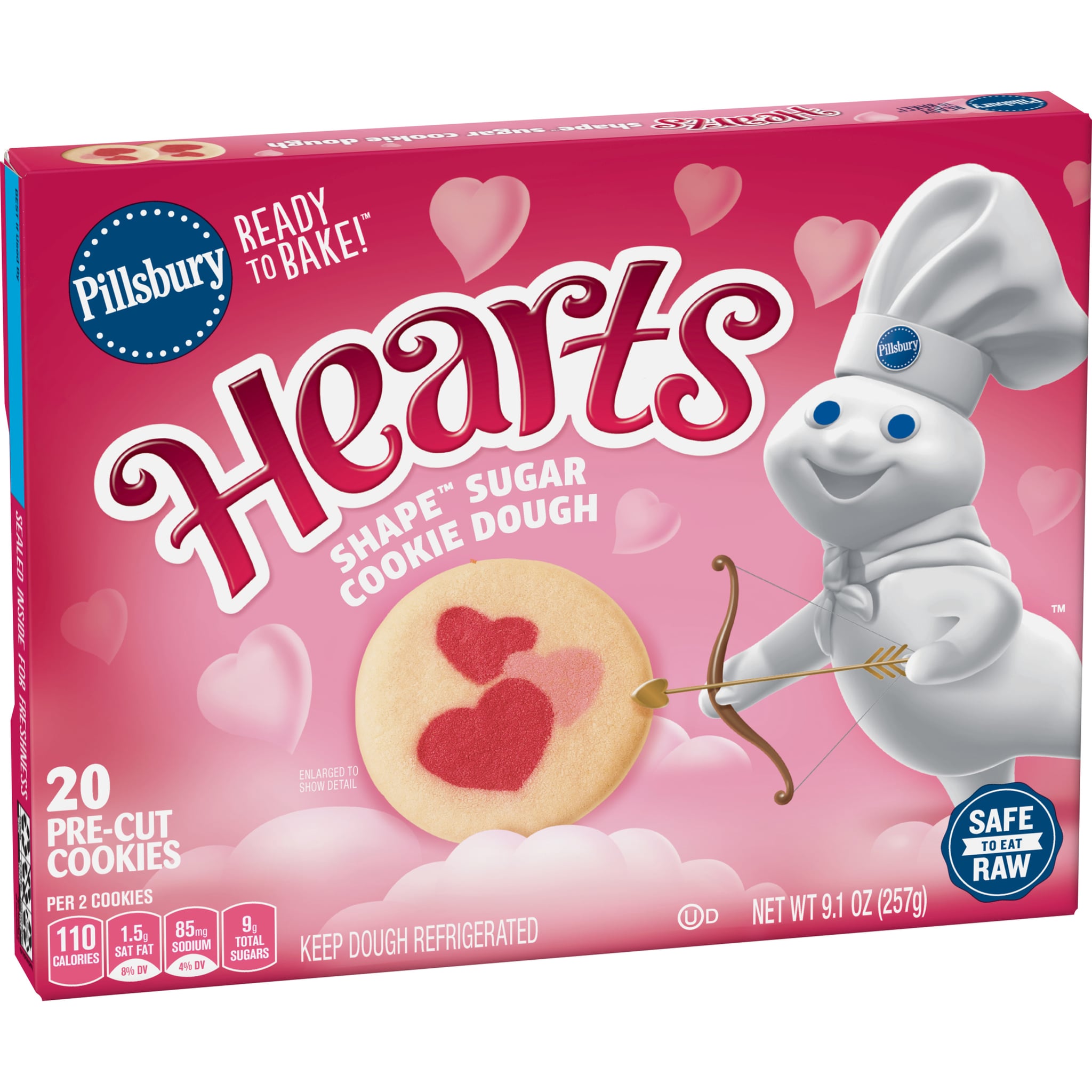 When we're faced with the choice between regular cookies and heart-shaped cookies, the love-themed treats will win every single time. And in honor of Valentine's Day this year, Pillsbury is spreading the love with two limited-edition Valentine's Day-themed sugar cookies: Hearts Shape Sugar Cookies and Heart Shape Cutouts.
Similar to Pillsbury's other holiday-themed cookies, the heart shape cookies, which are $3 a box and available at grocery retailers nationwide, are a creative nod to the romantic holiday with their red and pink heart design. These limited-edition cookies come ready-to-bake and precut, leaving you with the two easiest steps: preheating the oven and lining a baking sheet. But if frosting and decorating cookies is more of your forte, you many want to opt for the heart shape cutouts. Each box includes 10 white and 10 pink precut and ready-to-bake heart-shaped sugar cookies, but decorating supplies like frosting and sprinkles are not. Just head to your pantry or nearest store's baking aisle to grab whatever toppings you prefer.
For those of us who will be celebrating virtually this year, these are a fun way to connect with our loved ones and satisfy our sweet tooth at the same time. Try baking these over Zoom with your partner, friend, or family member and having a decorating contest!