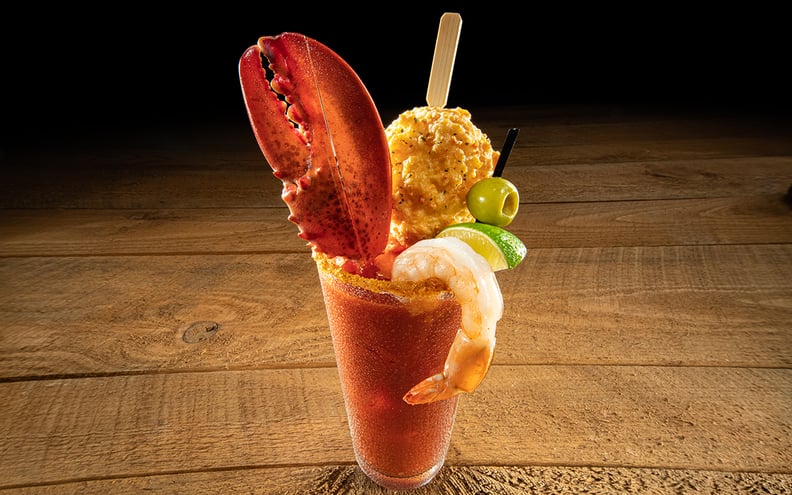 Red Lobster
Red Lobster
Red Lobster knows just what to do to help you ring in the start of a new decade the right way. The famed seafood chain is kicking off 2020 by introducing an all-new specialty cocktail that you'll be racing to get your "claws" on. Beginning on Dec. 30, Red Lobster will be selling a limited-edition Lobster Claw Bloody Mary that's essentially a classic version of the tomato juice cocktail with a very Red Lobster spin.
According to a release, the cocktail is made using Tito's vodka and Red Lobster's own Bloody Mary mix, and it's topped with one shrimp, a full lobster claw, a lime wedge, and a spicy chipotle BBQ seasoning to rim the glass. It's basically a shrimp cocktail with alcohol in it.
Of course, no Red Lobster offering would be complete without a Cheddar Bay biscuit, which — in case the lobster and shrimp weren't already enough of a selling point — is also one of the toppings featured in the new drink. The Lobster Claw Bloody Mary will be available nationwide from now until Feb. 2 for customers 21 and over. Stop by a Red Lobster closest to you to try it out before it's too late.