How to Make Red Lobster's Cheddar Bay Biscuits at Home
This Red Lobster Cheddar Bay Biscuit Recipe Is Surprisingly Easy — and Mouthwatering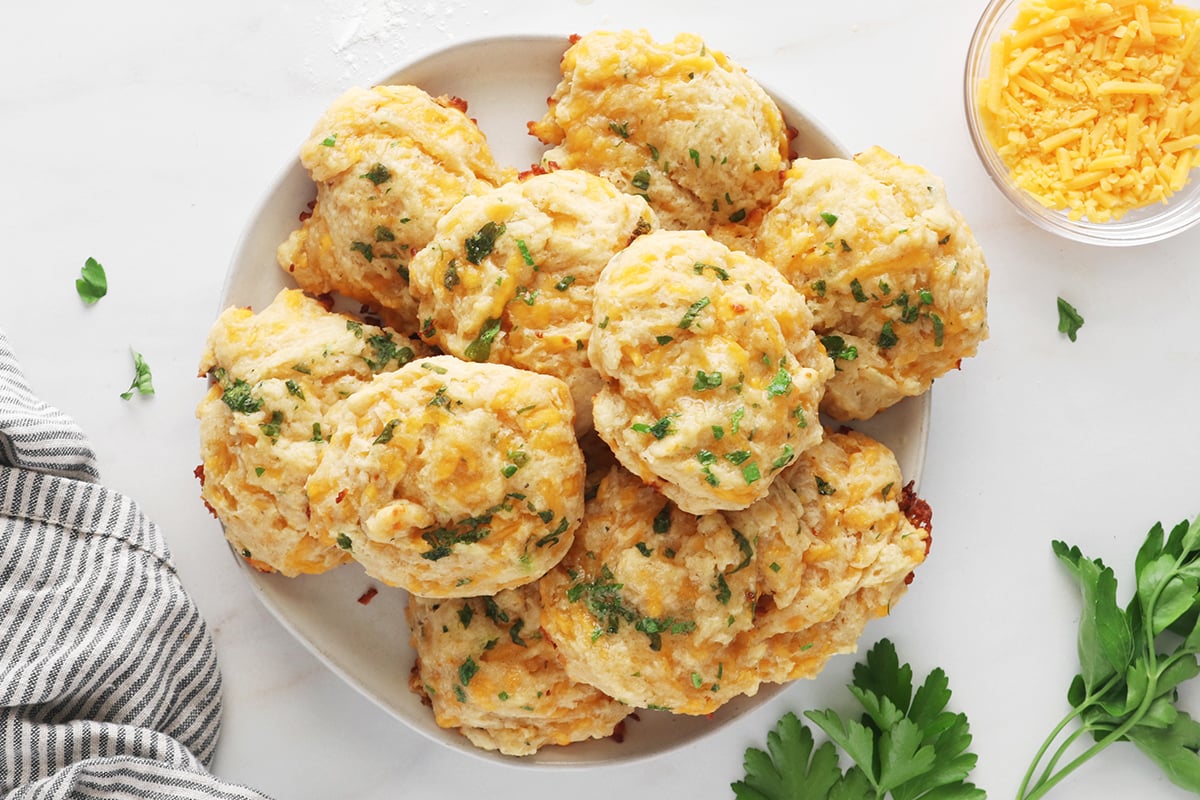 If you're a fan of Red Lobster's Cheddar Bay Biscuits, you're not alone. The biscuits are one of the most popular dishes at the restaurant chain — if not the most popular. Every time Red Lobster posts mouthwatering photos of the beloved biscuits on Instagram, its followers are all about it.
Luckily, Cheddar Bay Biscuits are available frozen in grocery stores, so you can enjoy them from the comfort of your own home. But have you ever tried making the biscuits from scratch? Not only is it surprisingly easy, but the results are comparable to the real thing — and arguably better than anything you can pick up in the frozen aisle.
This copycat recipe for Red Lobster's Cheddar Bay Biscuits is an easy, 20-minute process that requires simple kitchen skills. You can also adjust the ingredients (think: parsley and Old Bay seasoning) according to your liking. Read on for the full recipe and tips for making it your own.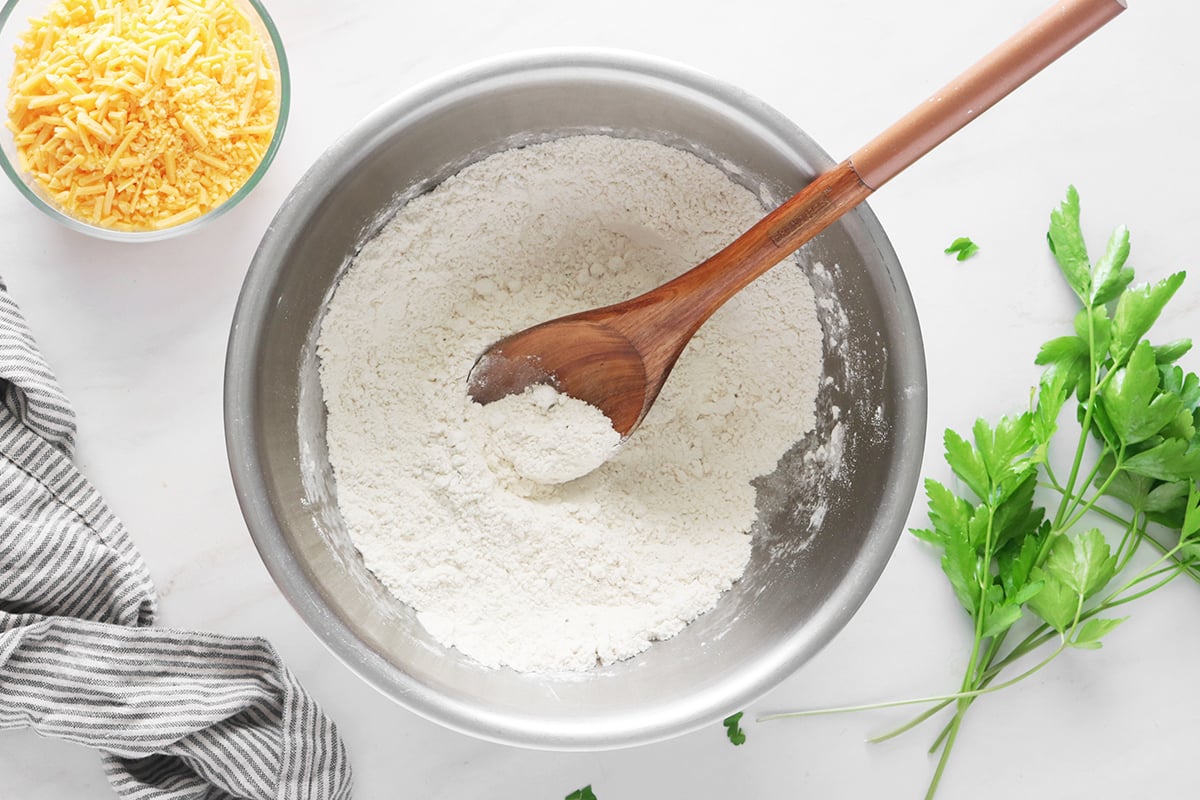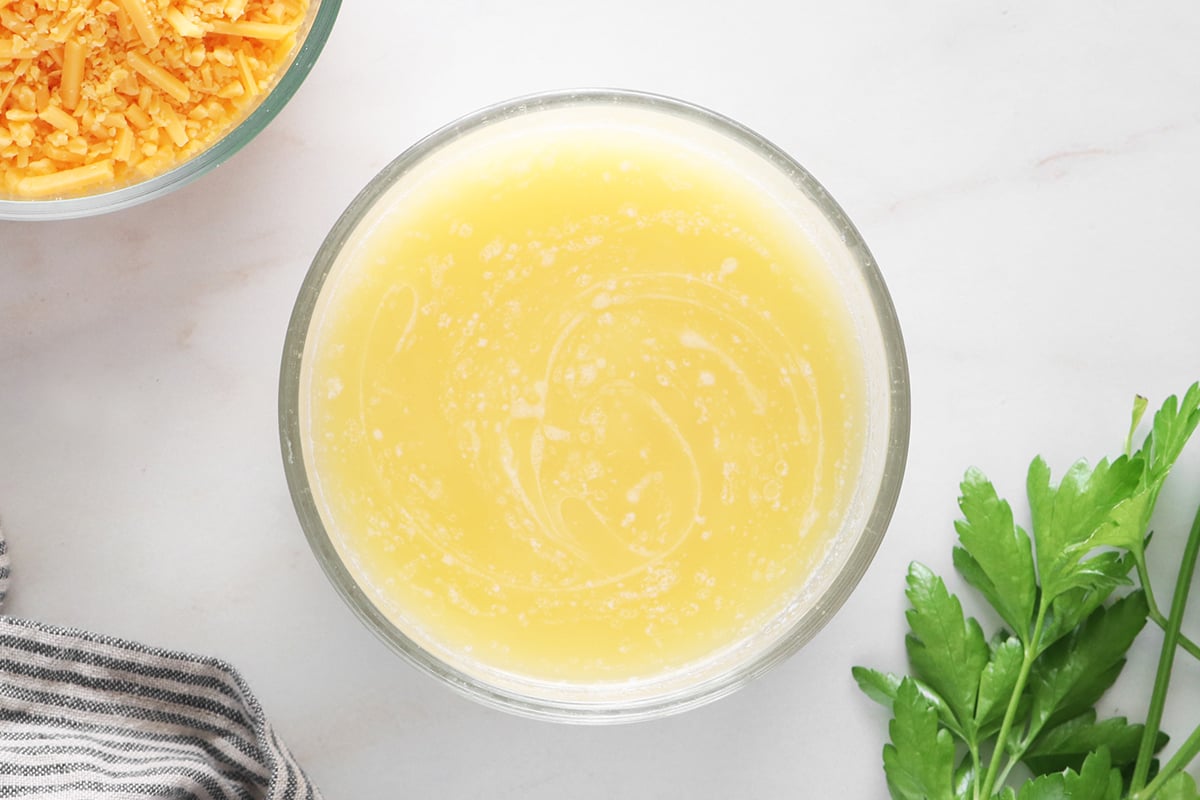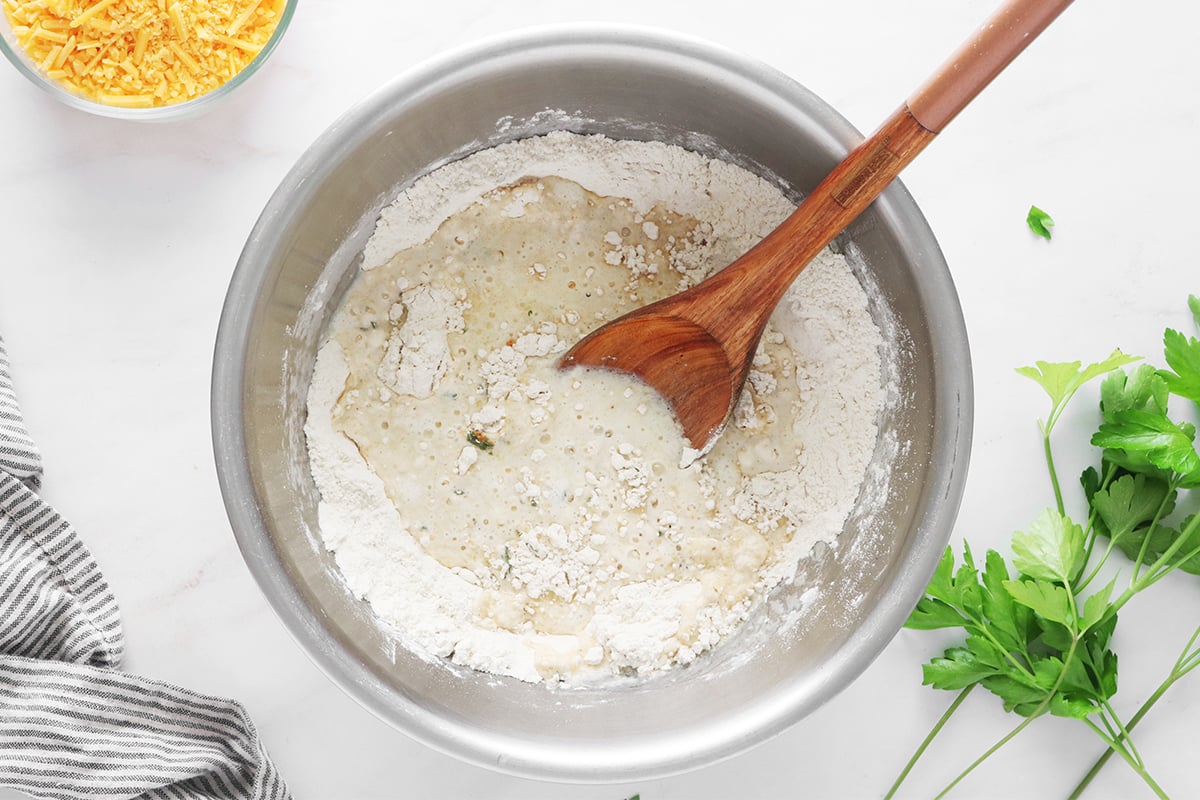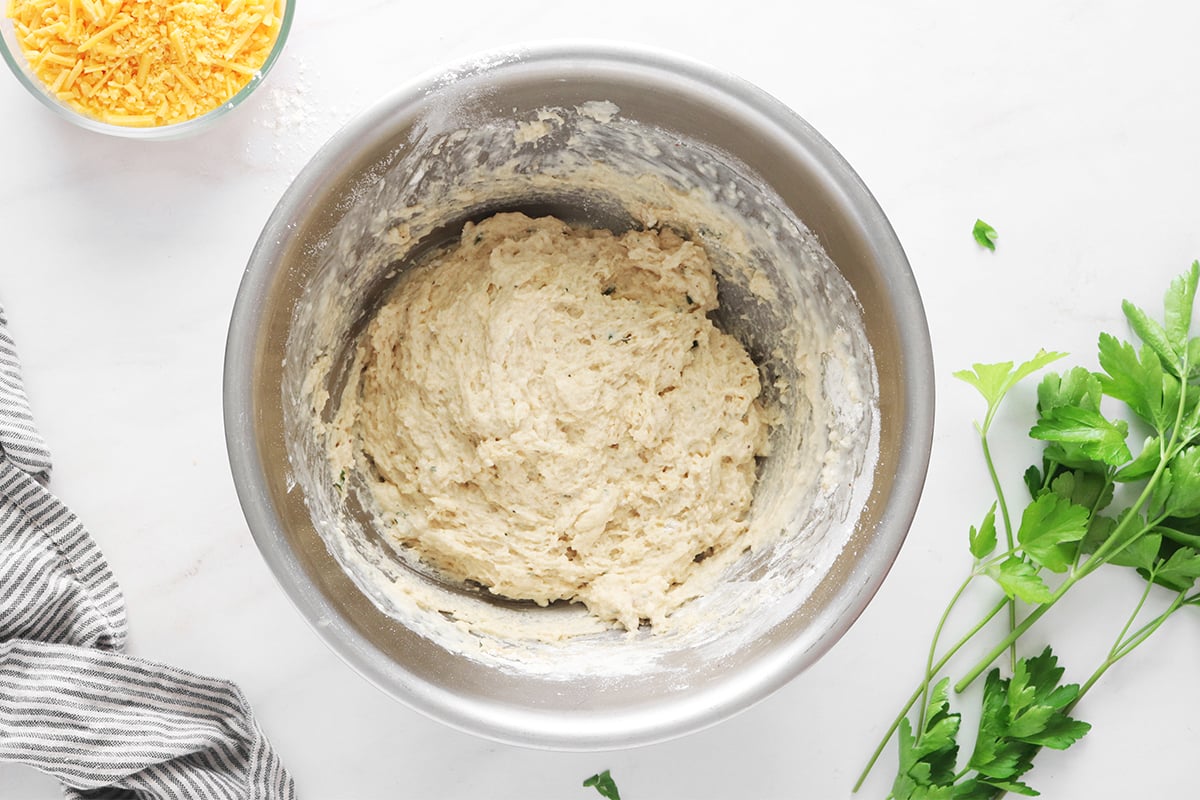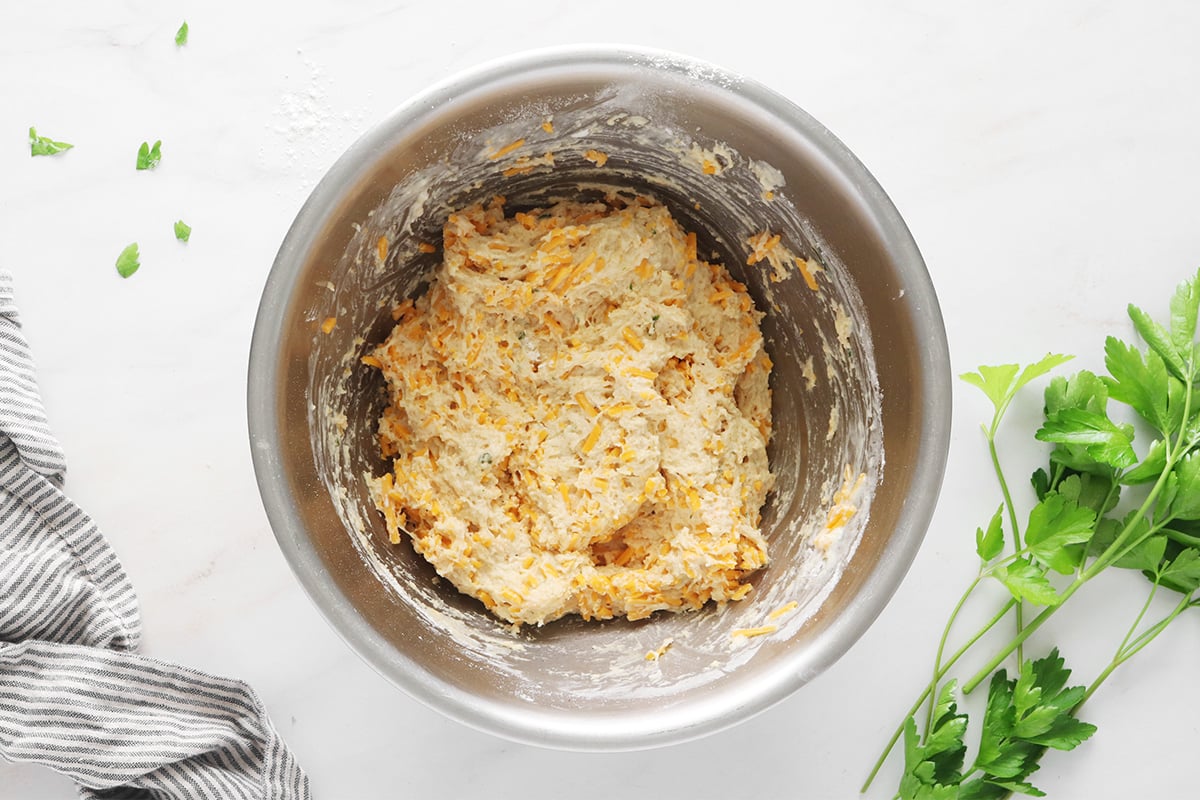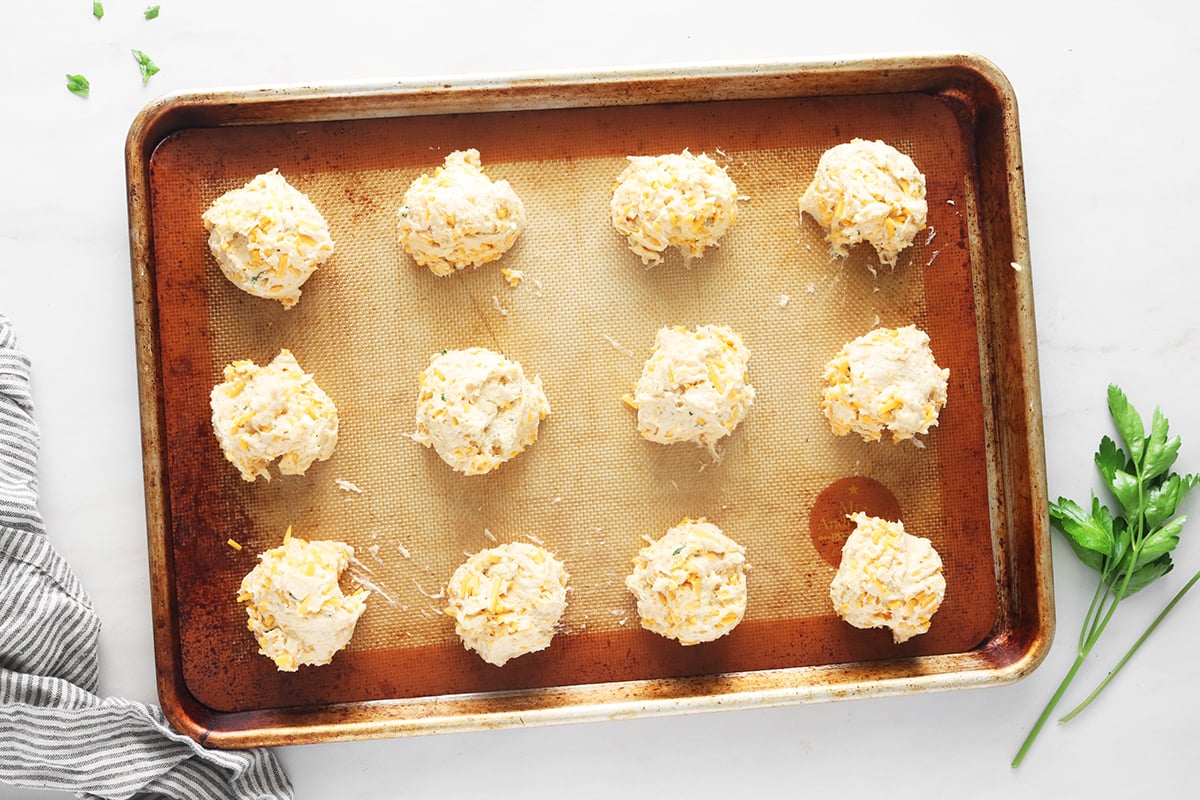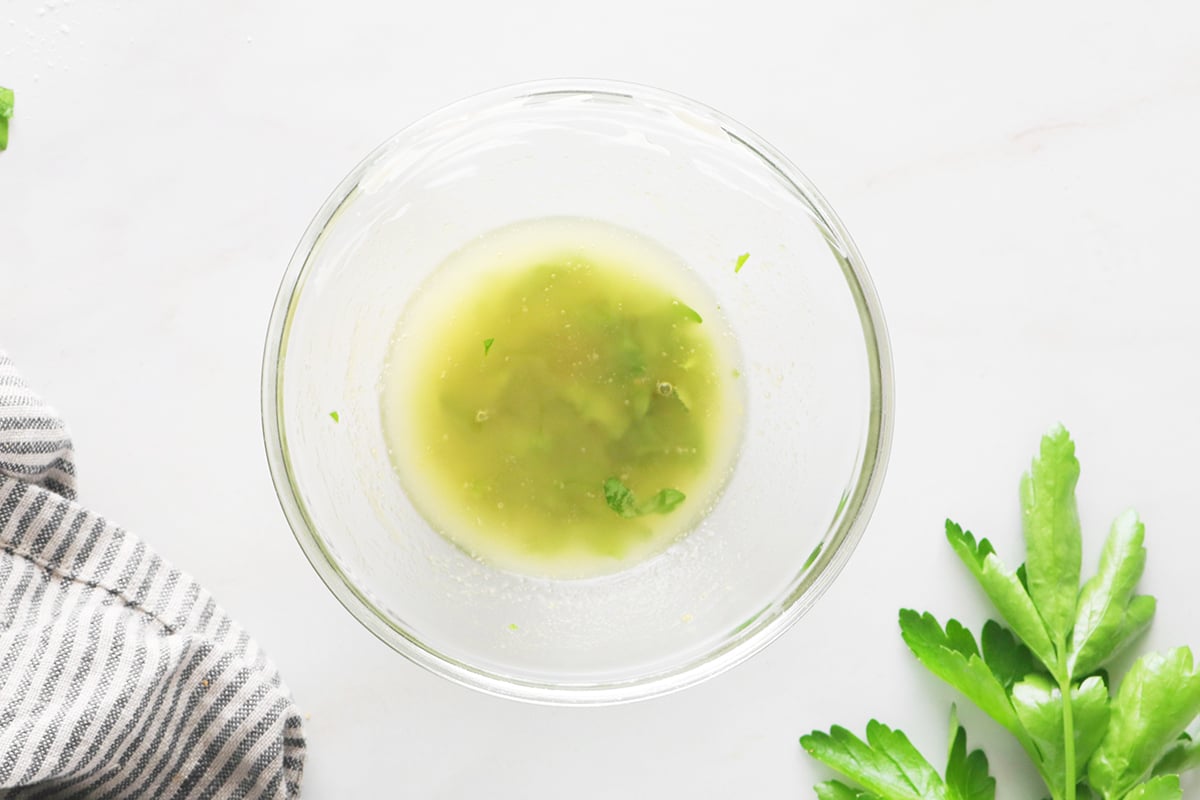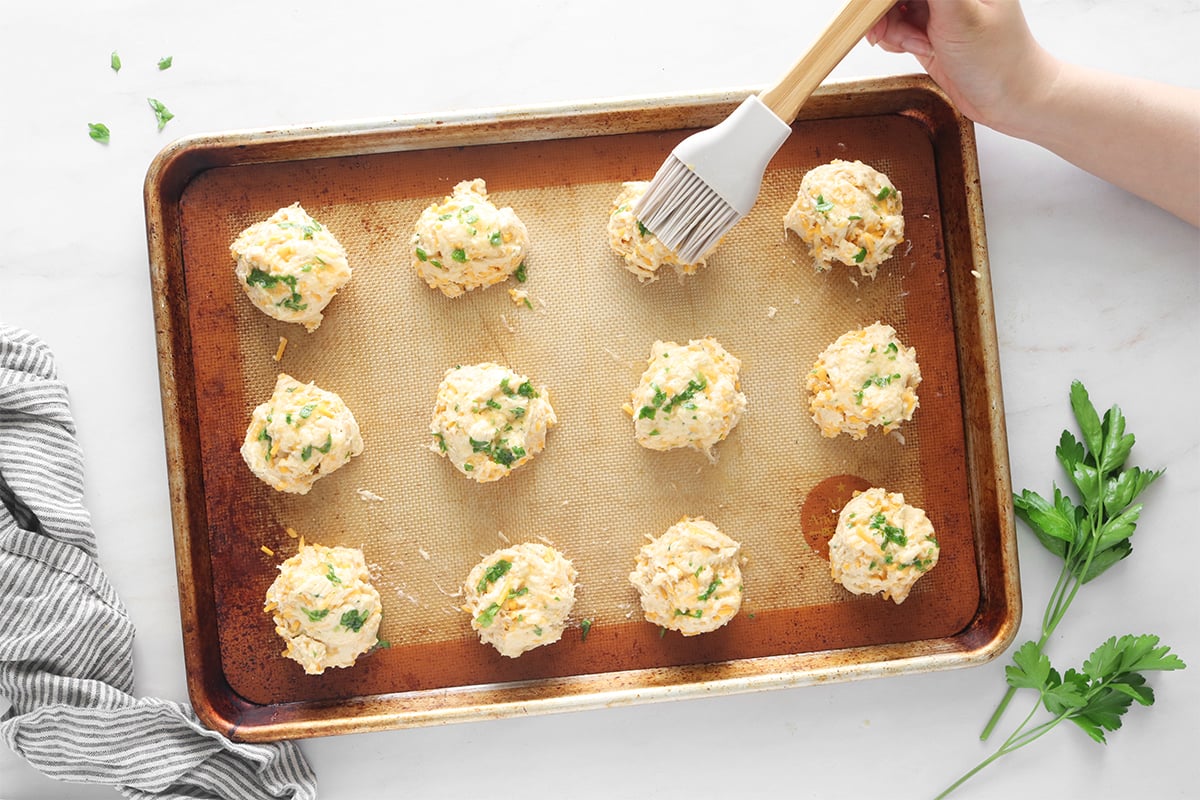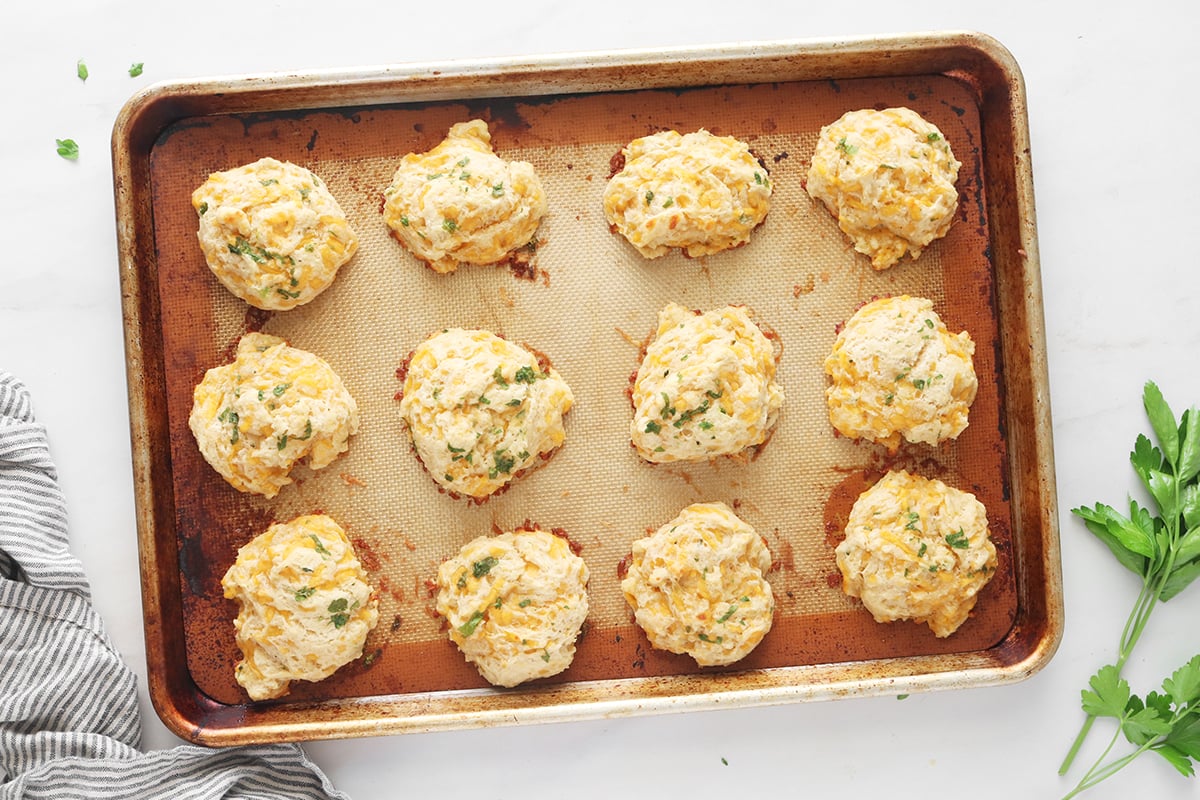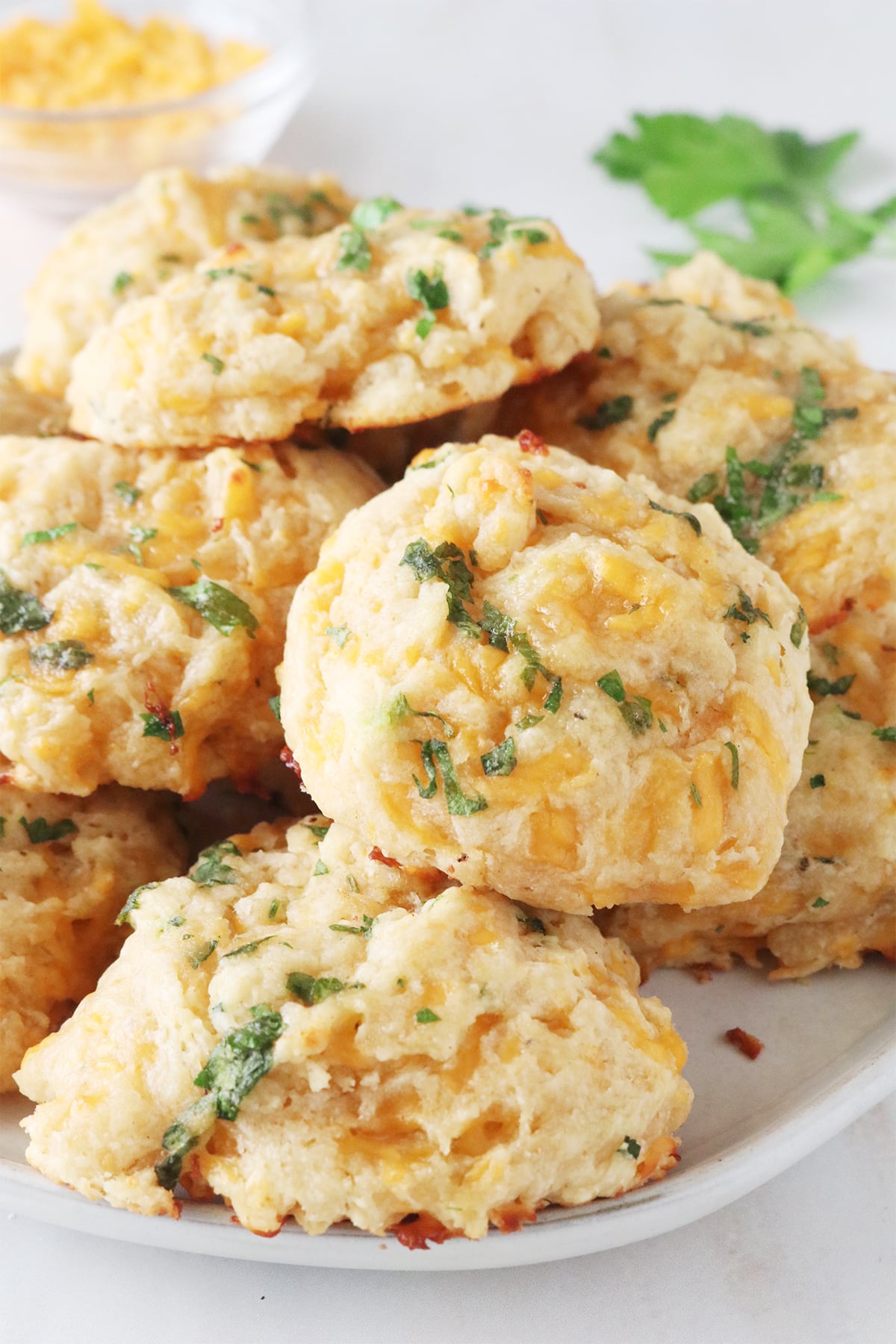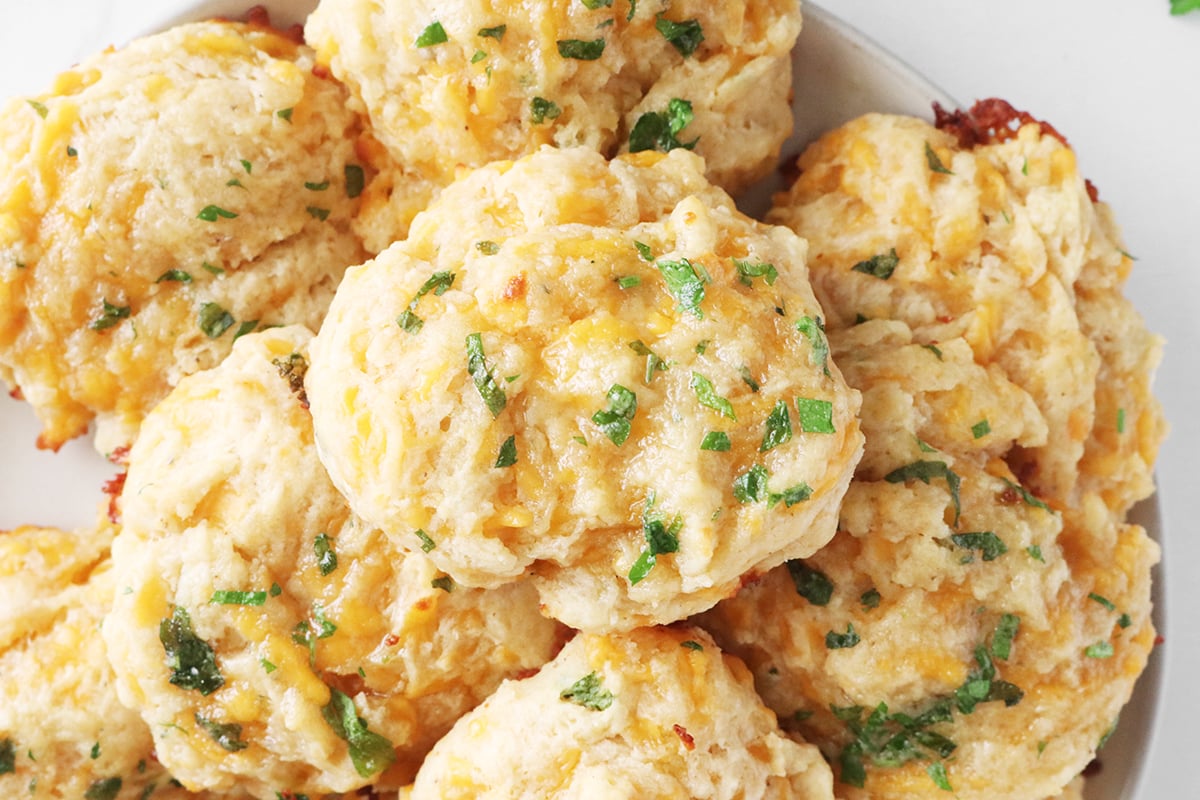 Copycat Red Lobster Cheddar Bay Biscuits
Adapted From DamnDelicious.net
Notes
For an extra kick, add more Old Bay seasoning to the batter. You can also add Old Bay seasoning or cayenne pepper to the butter topping. Another fun option is to use multiple types of cheddar cheese, depending on what you have on hand. Don't have fresh parsley? Use 2 teaspoons of dried parsley instead.
Ingredients
2 cups all-purpose flour
1 tablespoon baking powder
1 tablespoon sugar
1 tablespoon and 1 teaspoon garlic powder, separated
1 teaspoon dried parsley
1/4 teaspoon ground black pepper
1 teaspoon Old Bay seasoning
1 cup buttermilk
1/2 cup and 1/4 cup melted unsalted butter, separated
2 cups shredded sharp cheddar cheese
2 tablespoons fresh parsley, chopped
Directions
Preheat the oven to 450°F. While oven is preheating, line a large baking sheet with a silicone baking mat or parchment paper.
In a large bowl, add the flour, sugar, baking powder, 1 tablespoon garlic powder, Old Bay seasoning, black pepper, and dried parsley. Mix until thoroughly combined.
In a separate bowl, combine the buttermilk and 1/2 cup melted butter. Whisk well.
Add the buttermilk mixture to the dry ingredients. Stir until thoroughly combined.
Fold in the grated cheese, making sure to avoid overmixing.
Using a 1/4-cup measuring cup, scoop the batter onto the baking sheet about 2 inches apart. The biscuits will spread slightly as they bake.
In a separate bowl, combine the remaining 1/4 cup melted butter, 1 teaspoon garlic powder, and 2 tablespoons chopped fresh parsley.
Brush a liberal amount of the butter mixture on top of the biscuits.
Bake the biscuits for 10 to 12 minutes or until they are golden brown.
Serve warm.
Information
Category

Breads, Appetizers

Yield

12 biscuits

Prep Time

10 minutes

Cook Time

10 minutes

Total Time

19 minutes, 59 seconds