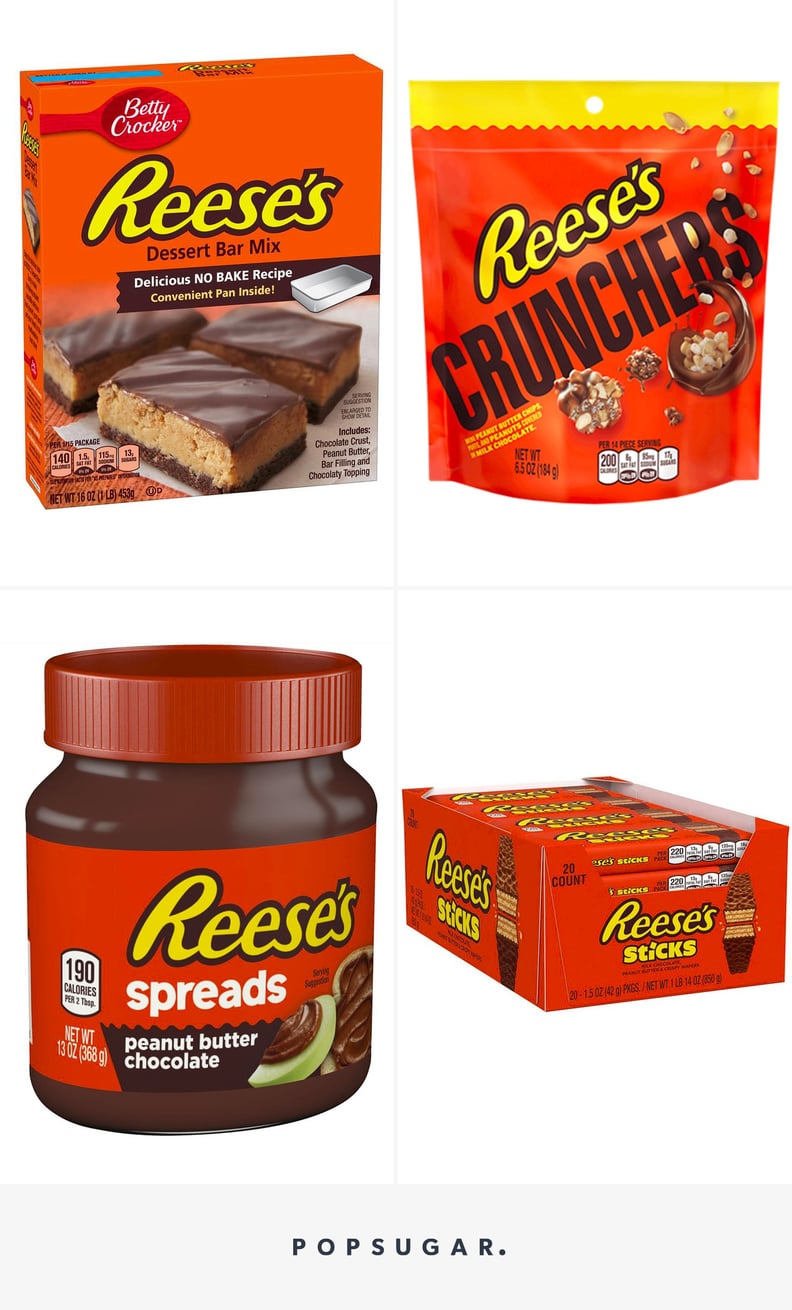 Lifelong Reese's fans know that the original peanut butter cup is only the beginning when it comes to Reese's snacks. And if you haven't tried Reese's Sticks or Reese's Crunchers, you're seriously missing out in the realm of chocolate-peanut butter products. To pay homage to one of the greatest candy brands of all time — and to enlighten you if you're unaware — we've compiled 10 of the absolute best Reese's snacks that are not the peanut butter cup. Whether you've got a craving for ice cream, a candy bar, or a crunchy treat, your sweet tooth will be satisfied and then some with these must-try items.
01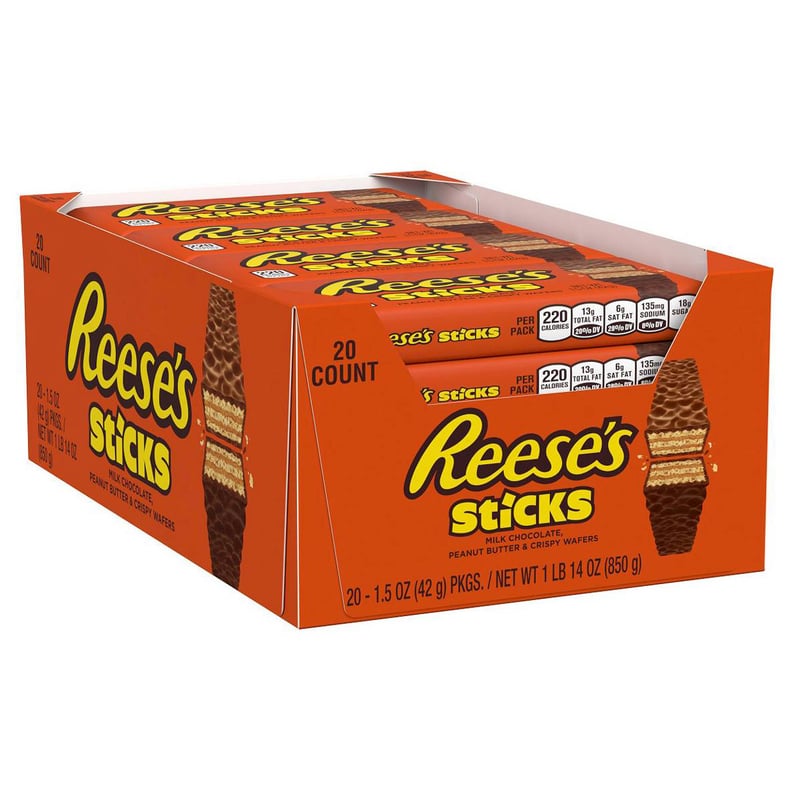 Reese's Sticks
Reese's Sticks are sort of like Kit Kats, except they taste like Reese's! The layers of crispy wafers and peanut butter are dipped in chocolate, making for a much crunchier Reese's than the traditional peanut butter cup.
02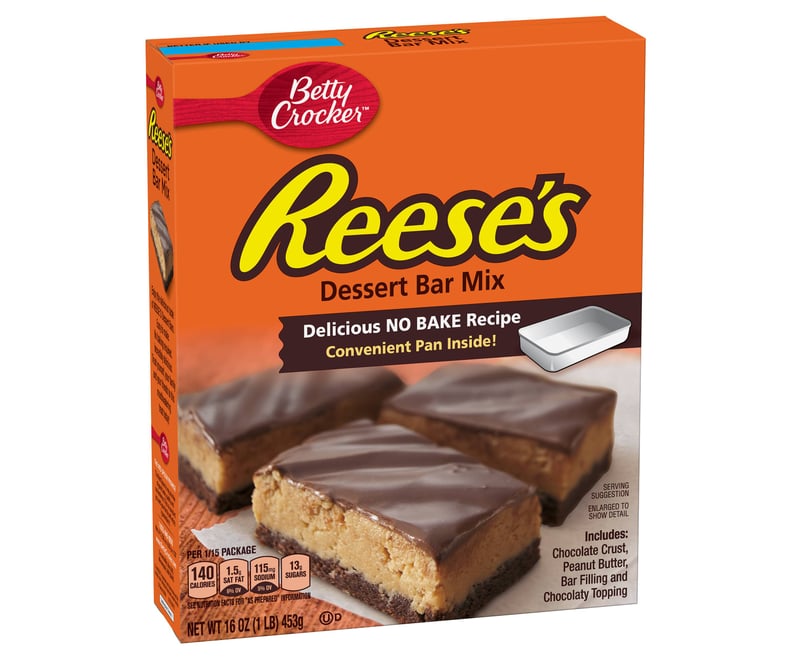 Reese's Dessert Bar Mix
This game-changing Betty Crocker Reese's Dessert Bar Mix includes a chocolate crust, peanut butter, bar filling, and chocolaty topping, and all you need to add is water and butter or margarine. The soft and chewy bars (which are no-bake!) are like an epic mashup of brownies and peanut butter cups.
03
Reese's Crunchers
The ultimate bite-size Reese's snack is Reese's Crunchers. Each small cluster is made of mini peanut butter chips, puffs, and peanuts covered in milk chocolate, and every Reese's connoisseur knows this is one of the brand's best products ever.
04
Reese's Snack Mix
The queen of all trail mix is Reese's Snack Mix. With peanuts, pretzels, and Reese's Pieces candy, and Reese's Peanut Butter Cups, it's truly the ultimate sweet, savory, and crunchy snack. Plus peanut butter counts as protein, right?
05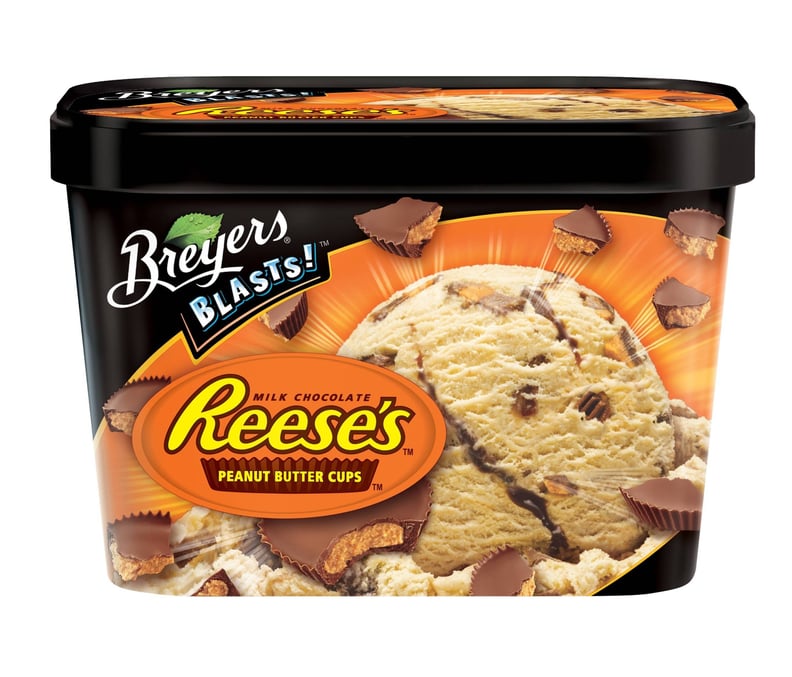 Breyers Blasts Reese's Peanut Butter Cup Ice Cream
06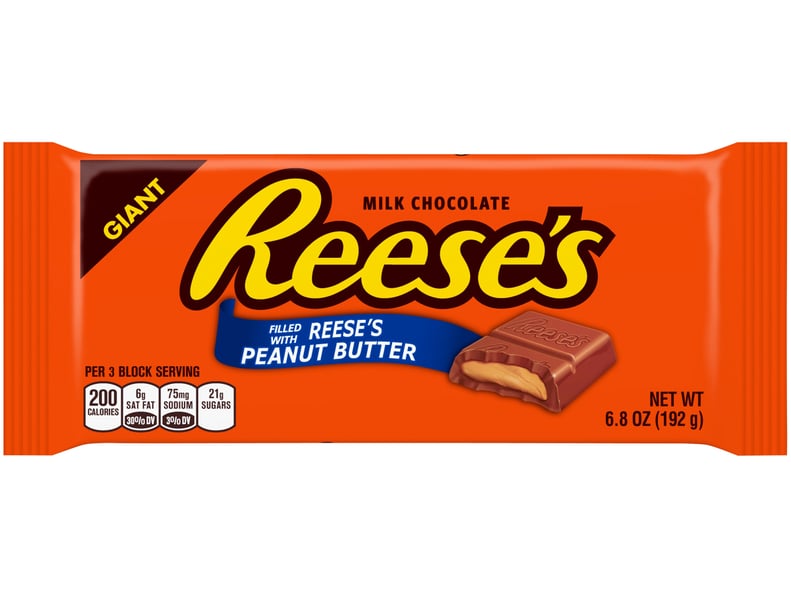 Reese's Giant Chocolate Peanut Butter Bar
More is more, at least when it comes to chocolate and peanut butter. The Reese's Giant Chocolate Peanut Butter Bar, which is almost seven ounces of pure peanut butter-chocolate bliss, is more than double the size of the Reese's King Size Peanut Butter Cups package.
07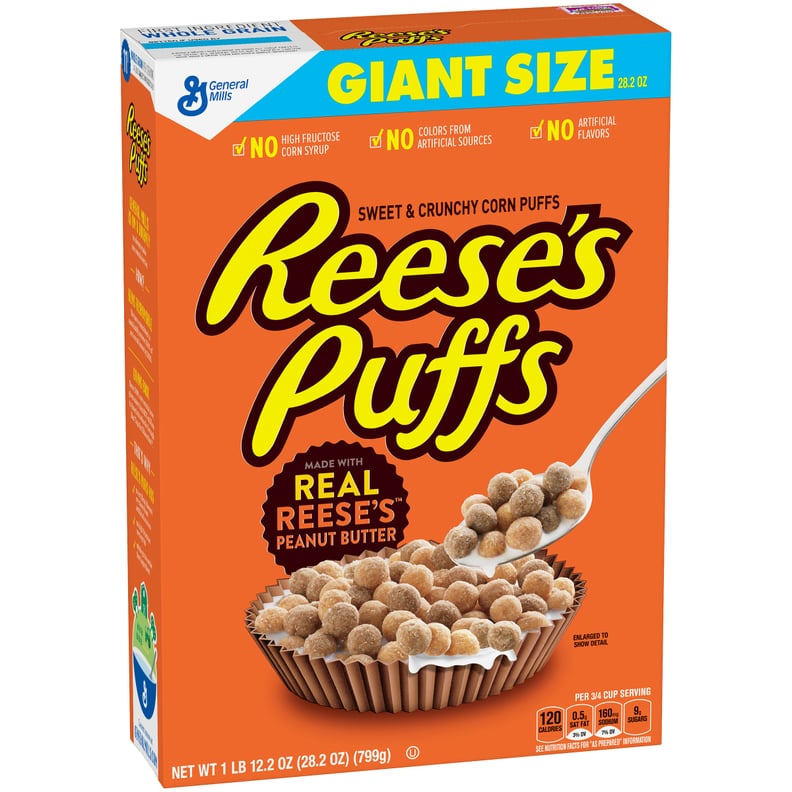 Reese's Puffs
Ugh, is there any cereal more perfect than Reese's Puffs? The sweet and crunchy chocolate-peanut butter puffs held a special place in our hearts during childhood, and we hope this beloved breakfast is never discontinued.
08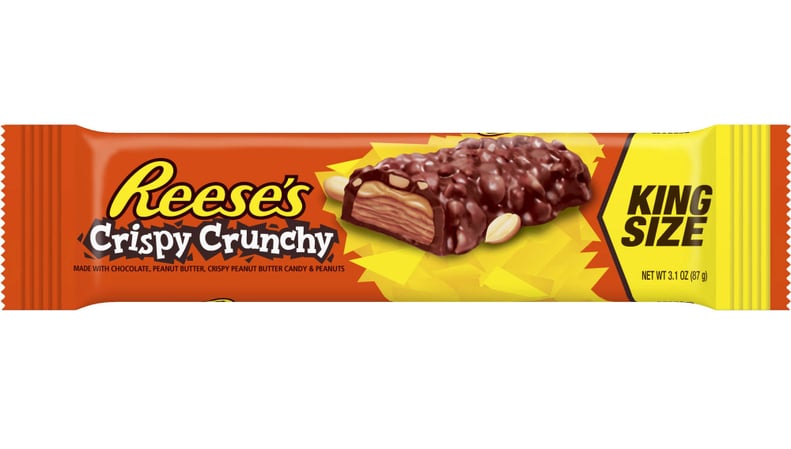 Reese's Crispy Crunchy
If you prefer to eat Reese's in the form of a candy bar, you must try Reese's Crispy Crunchy, a combination of milk chocolate, Reese's peanut butter, crunchy peanut butter candy, and chopped peanuts.
09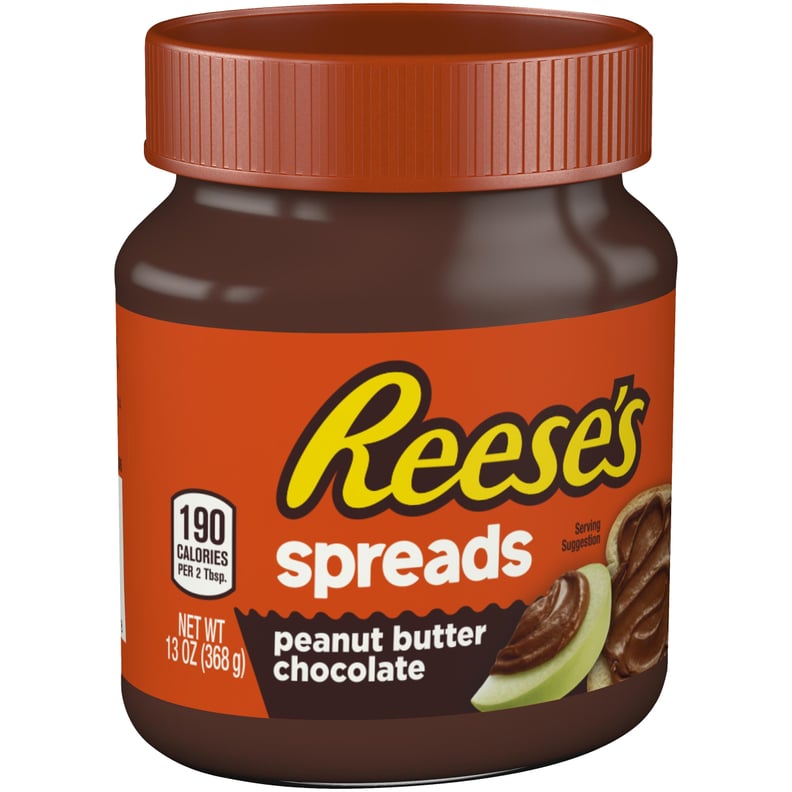 Reese's Peanut Butter Chocolate Spread
Possibly the holy grail of Reese's products is this Reese's Peanut Butter Chocolate Spread. No matter how much you love Nutella, you might forget all about it once you try this spreadable blend of chocolate and Reese's peanut butter than can be slathered on toast, fruit, or cookies.
10
Good Humor Reese's Peanut Butter Cups
The Good Humor Reese's Peanut Butter Cups may look like your average Reese's cup, but they're in ice cream form. A frozen treat for the PB-lover, these are made of peanut butter ice cream, a Reese's peanut butter swirl, and a milk chocolate shell.