I know you're not supposed to judge a book by its cover — or in this case, a drink by its can — but I did. I can't help it! Whenever I see something with bright colors, I immediately gravitate toward it like a moth to a flame (and if there's glitter involved too, it's game over for me). So naturally, I was extremely excited when I first spotted Roseade's new Rosé Lemonade Spritz. The can is perfectly pastel pink and features a bright yellow lemon rocking a serious pair of shades. I didn't even need to know what was in the can to want to try it — I mean, if anything screams summer and is Instagrammable, it's this frickin' can. It was just a bonus that what's inside is a refreshing combination of bubbly rosé, sweet and tart lemonade, and spritz.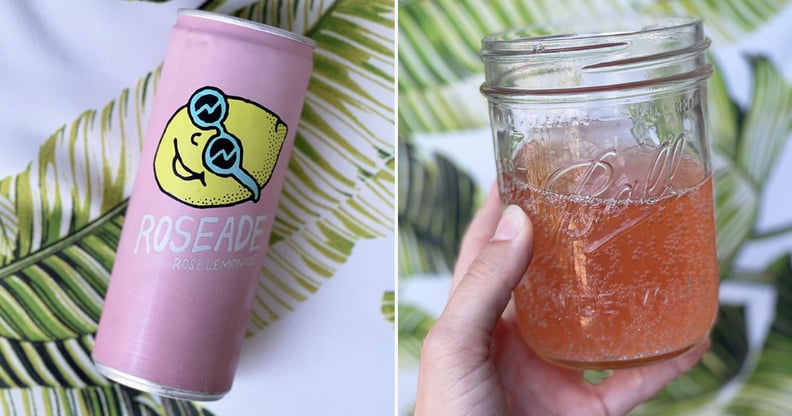 While I admit I'm not the biggest fan of wine (I know, I know), I have to say that I really enjoyed this drink. The bubbles and the addition of the tangy lemonade make it really delicious and satisfying . . . especially when consumed on a hot and sunny summer day. And while I only tried this one straight out of the can, I plan on also putting it in a blender with ice for a rosé lemonade slushie. Each can is eight percent ABV, so it's never been easier to get your buzz on.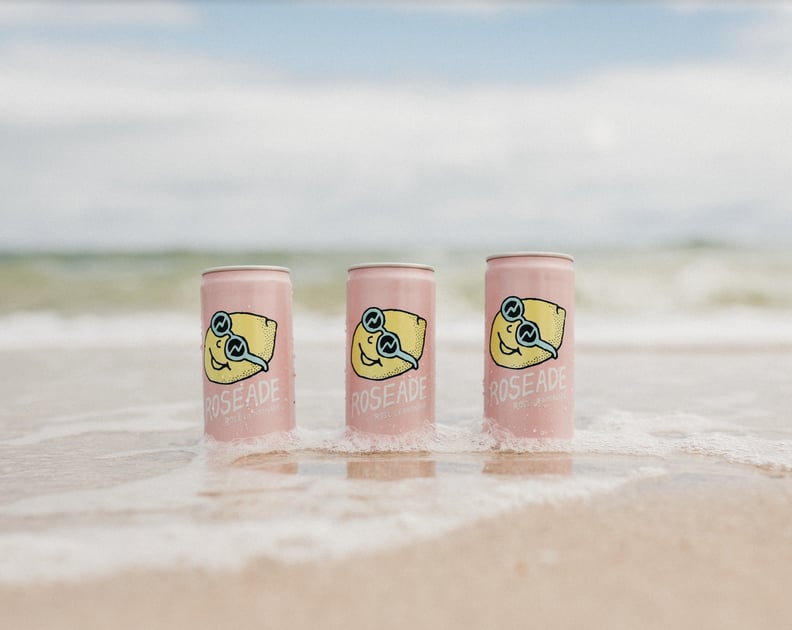 If you want to try Roseade's Rosé Lemonade, four-packs are available online and in select grocery and liquor stores now for $17. It will also be available at select restaurants and bars this summer, so be sure to keep an eye out for the lemon in shades and order a can (or five). Even if you're not a big fan of wine like me, this drink is definitely worth a try. From the bright can to the pink liquid, it's just so hard to resist!