Brunch is never complete without eggs; they're not just a crucial component; they're the main attraction. But that doesn't mean you have to master some gourmet technique or make 20 perfect poached eggs to impress your friends and family. When it comes to feeding a party and giving eggs the spotlight they deserve, all you really need is a sheet pan. Sheet-pan eggs are easy and quick to make and they're incredibly versatile since you can incorporate just about any egg accompaniment you want. Perhaps most importantly, however, they yield enough to feed a large and ravenous group. Here are 10 sheet-pan egg recipes to make your breakfast the most memorable yet.
01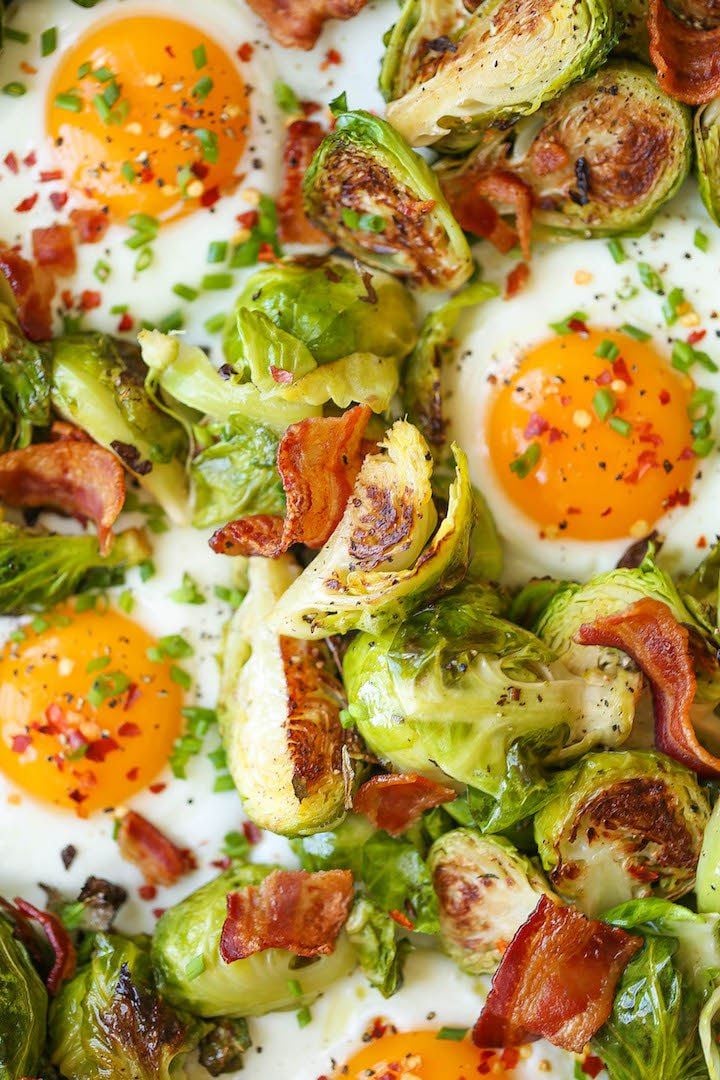 Brussels Sprouts, Eggs, and Bacon
This brussels sprouts, eggs, and bacon sheet-pan recipe is yet another easy way to sneak veggies into your meals. With the addition of balsamic vinegar, honey, and parmesan, the caramelized brussels sprouts, cheesy eggs, and crisp bacon come together in perfect, flavorful harmony.
Get the recipe: brussels sprouts, eggs, and bacon
02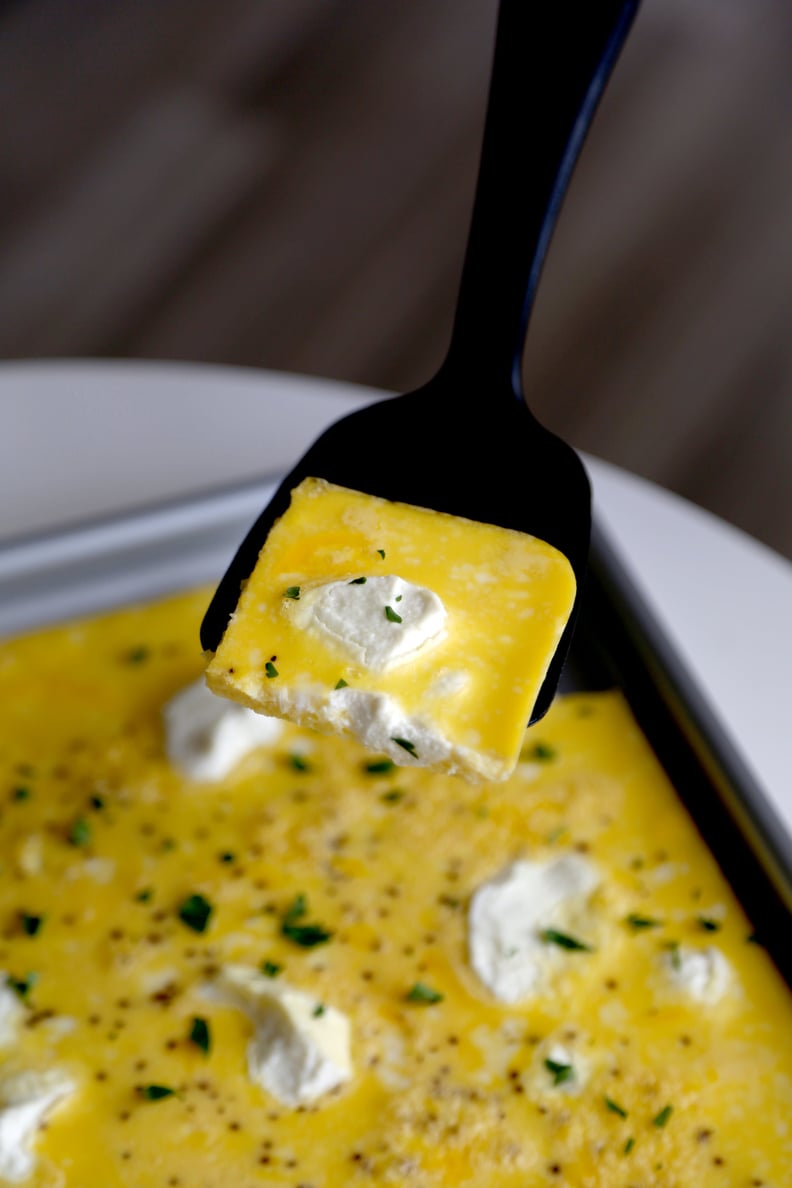 Sheet-Pan Eggs With Goat Cheese and Fresh Parsley
This recipe is beautiful in its simplicity. All it requires are a dozen eggs, goat cheese, fresh parsley or chives, and salt and pepper to taste. Pop it all in the oven for 15 minutes and voilà! Breakfast is served.
Get the recipe: sheet-pan eggs
03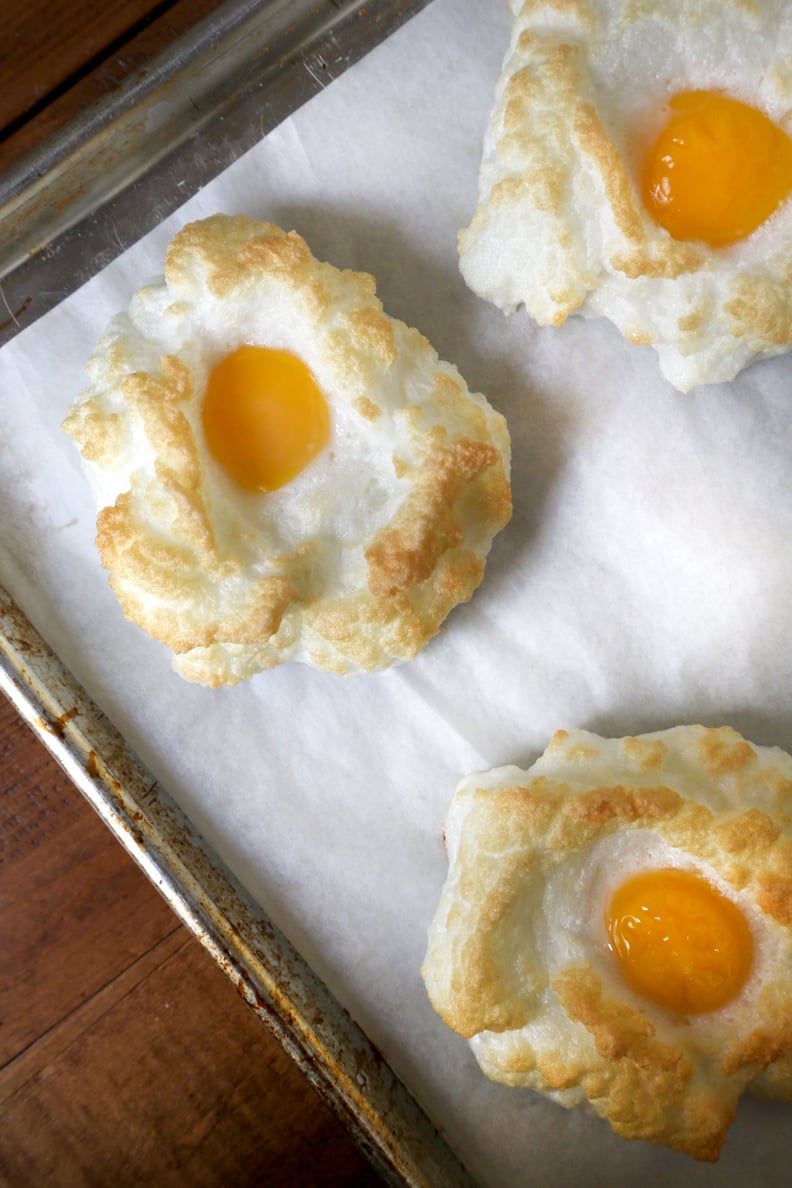 Egg Clouds
Sometimes your egg craving doesn't translate into an entire meal. Sometimes you want to make something dainty and adorable-sounding, like egg clouds. The recipe might be a bit more involved (egg whites are whipped until stiff peaks form to give these treats a fluffy, airy quality), but it still only requires your trusty sheet pan to make.
Get the recipe: egg clouds
04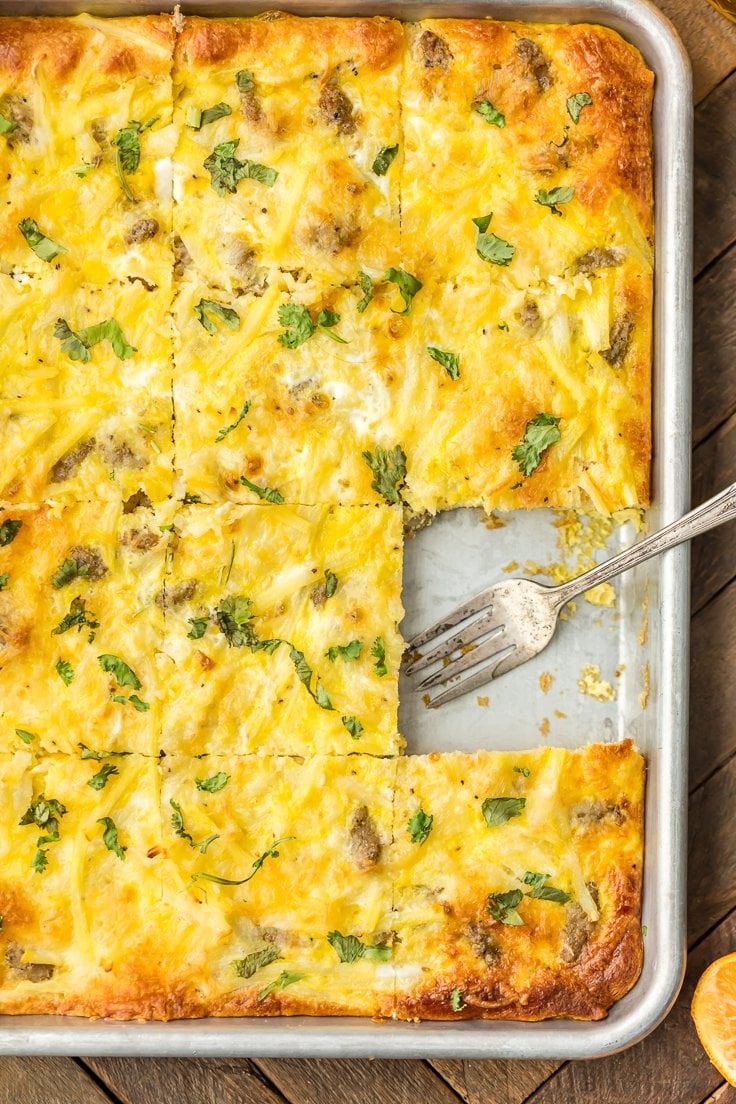 Easy Sheet-Pan Breakfast Pizza
This recipe combines two of our absolute favorite things: breakfast and pizza. Once you've eaten your eggs in pizza form, you will never want to go back to scrambled.
Get the recipe: easy sheet-pan breakfast pizza
05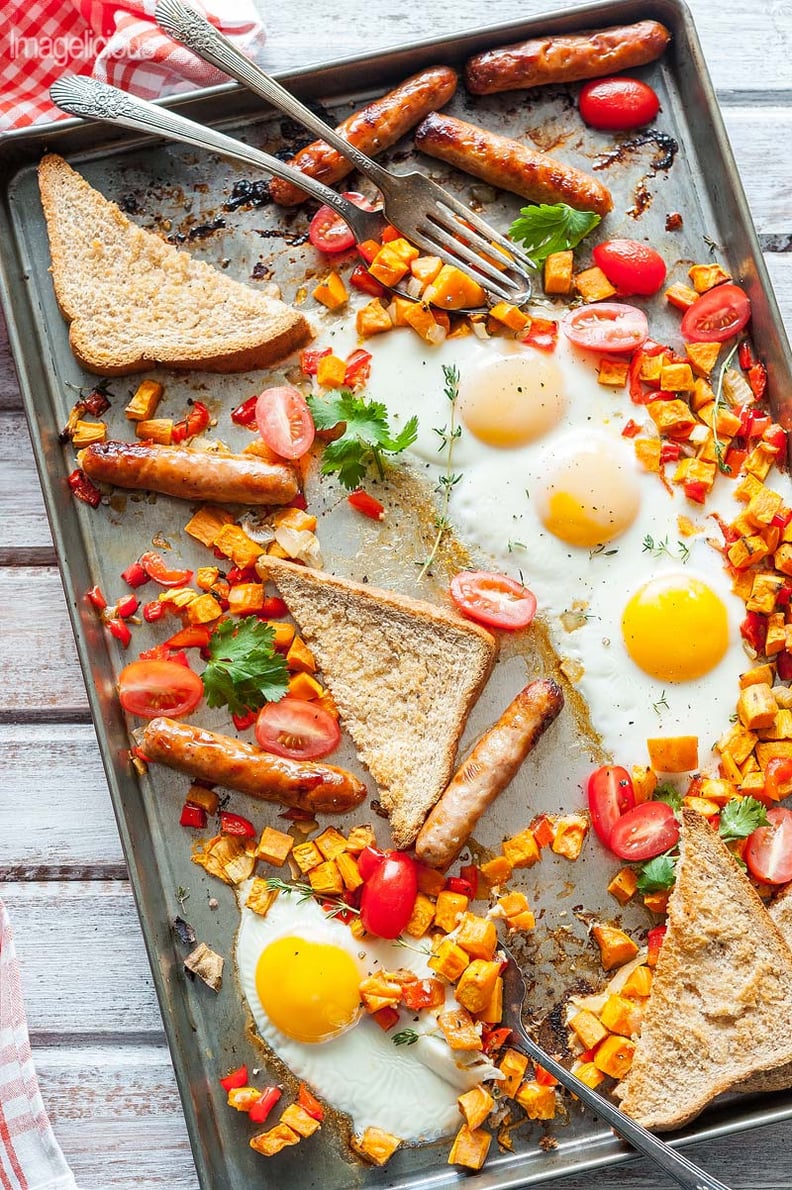 Sheet-Pan Full Breakfast
Why deal with pots and pans when you can throw your entire breakfast spread on one sheet pan? Let's eliminate plates too while we're at it. This recipe lets you cook and eat a full, balanced breakfast using just one vessel.
Get the recipe: sheet-pan full breakfast
06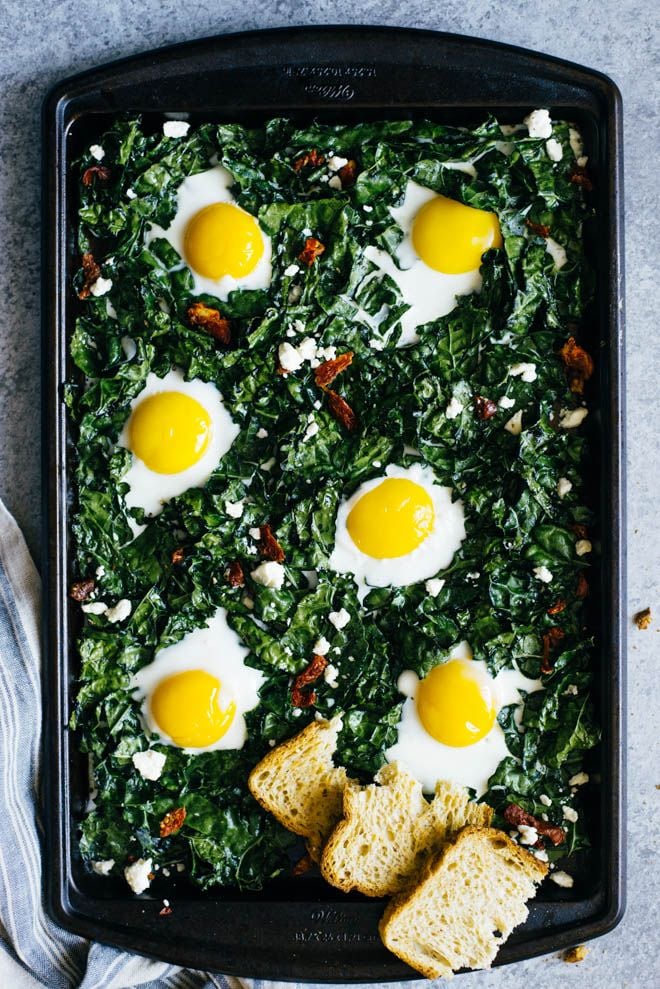 15-Minute Sheet-Pan Kale and Egg Bake
It's truly remarkable how some recipes take virtually no time to make but still look like an elaborate affair. This sheet-pan kale and egg recipe features crunchy baked kale, savory sun-dried tomato, and the perfect sunny-side-up eggs, all of which combine to create a visually stunning composition. You'd never guess it takes a mere 15 minutes to make.
Get the recipe: 15-minute sheet-pan kale and egg bake
07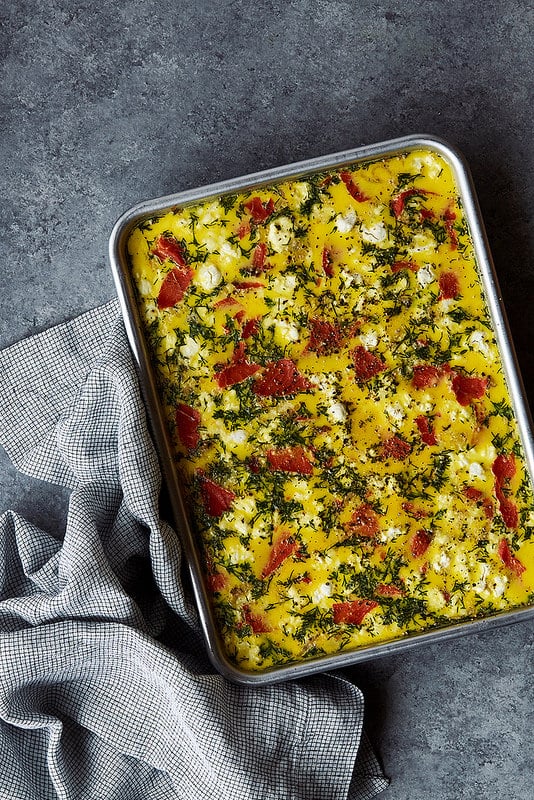 Sheet-Pan Crustless Quiche With Smoked Salmon and Goat Cheese
08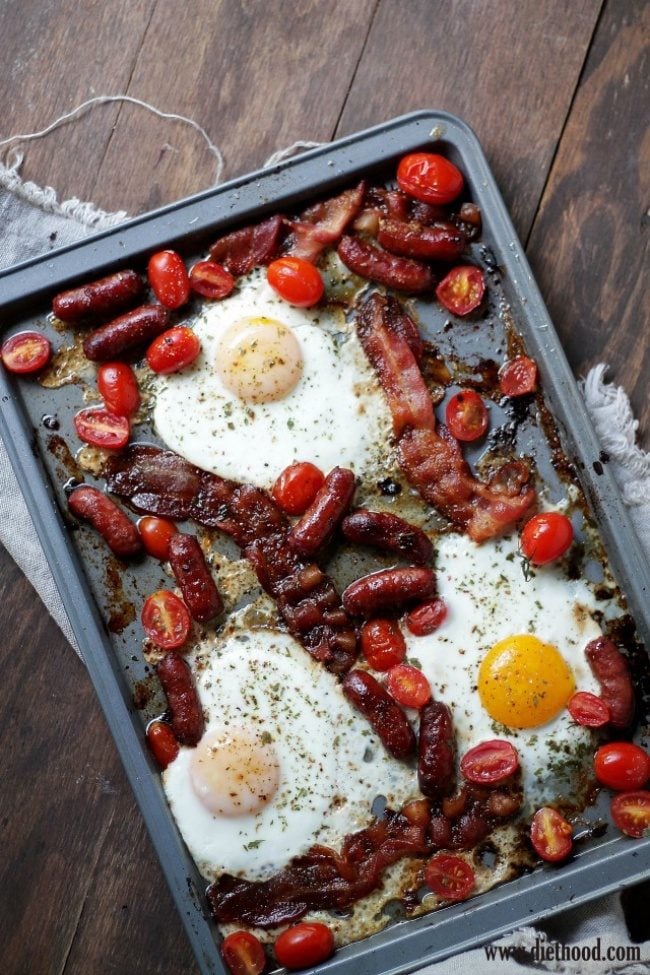 Bacon and Eggs Breakfast Bake
Get ready to change your whole perspective on eggs and bacon. Already a favorite breakfast combo for many, the duo just became even more lovable now that you can throw them both on one sheet pan.
Get the recipe: bacon and eggs breakfast bake
09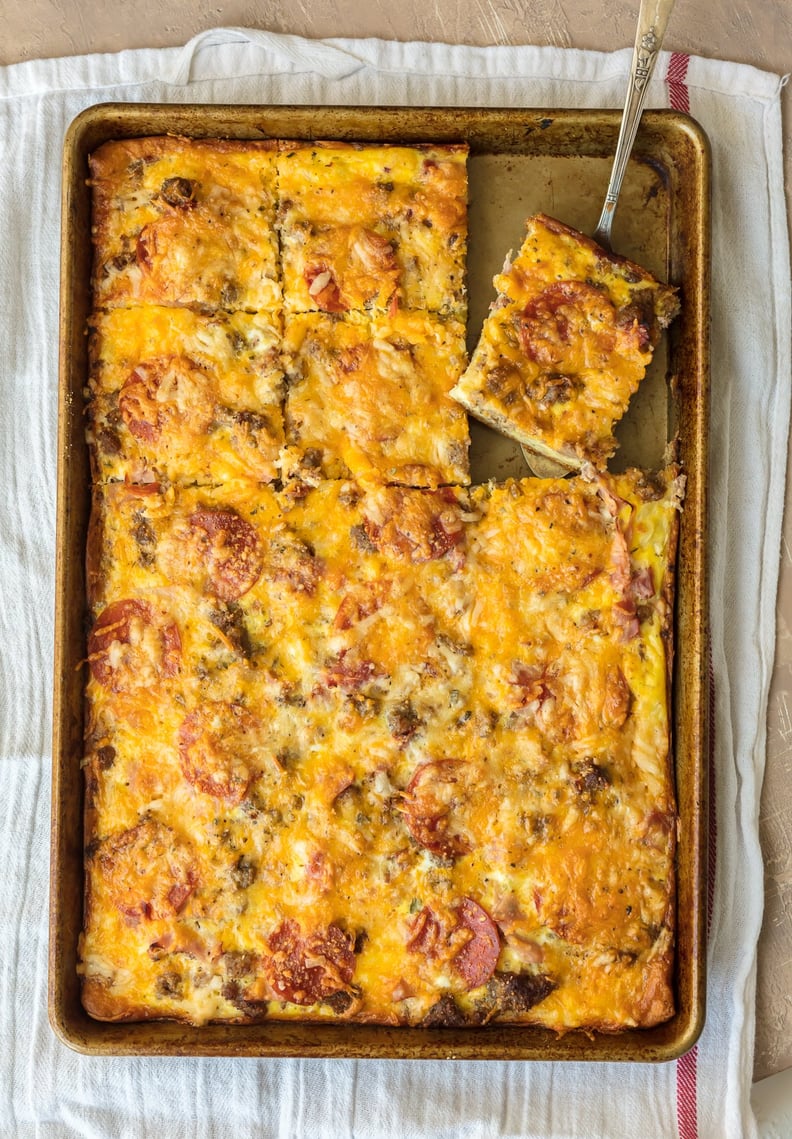 Meat-Lovers Breakfast Pizza
Good news, carnivores! If you love meat-lovers pizza, you can now have it for breakfast. This recipe features bacon, sausage, ground beef, ham, pepperoni, hash browns, and, of course, plenty of eggs.
Get the recipe: meat-lovers breakfast pizza
10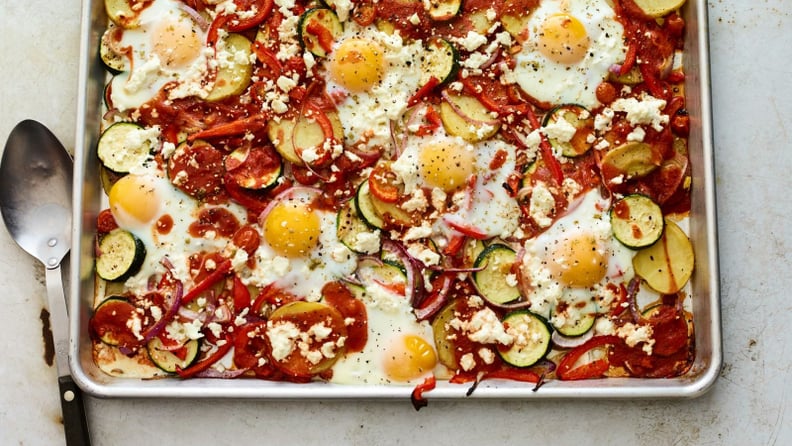 Sheet-Pan Shakshouka
Shakshouka, a traditional Middle Eastern and North African dish made with eggs baked in a tomato sauce, has become a go-to dish among the brunch set. That's because it's deeply complex in flavor from spices like za'atar, sumac, and cumin, and immensely comforting because of the familiar tomato sauce component. Now you can skip the crowds and make shakshouka at home with just your sheet pan.
Get the recipe: sheet-pan shakshouka