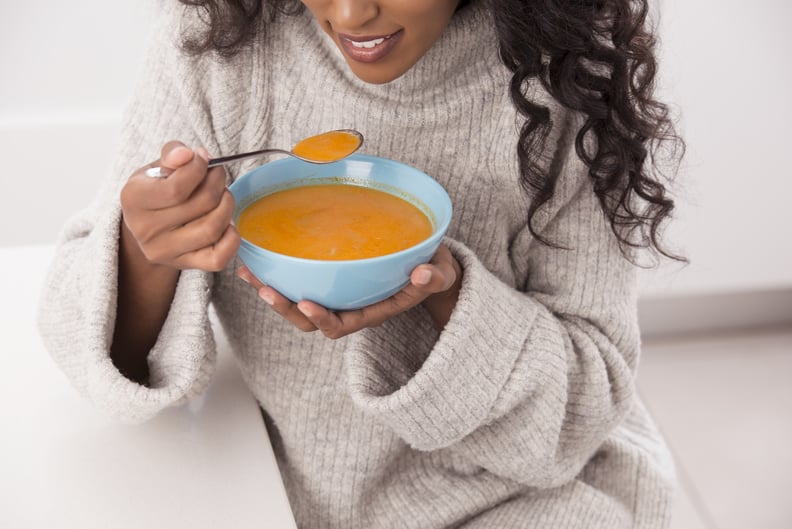 Getty | RuslanDashinsky
As POPSUGAR editors, we independently select and write about stuff we love and think you'll like too. If you buy a product we have recommended, we may receive affiliate commission, which in turn supports our work.
Call me dramatic, but I have a stash of spicy dinner meals for those brutal winter nights where no amount of socks, sweatshirts, or blankets can thaw the chill I feel deep inside.
If you live in New York City and you have to walk your dog in the middle of December, you know the feeling I'm talking about — that East River wind is no joke.
Sometimes you need to be warmed up from the inside out, and these delicious dinners will do the trick — and if you don't bookmark them now, you'll be wishing you did come the next snowstorm.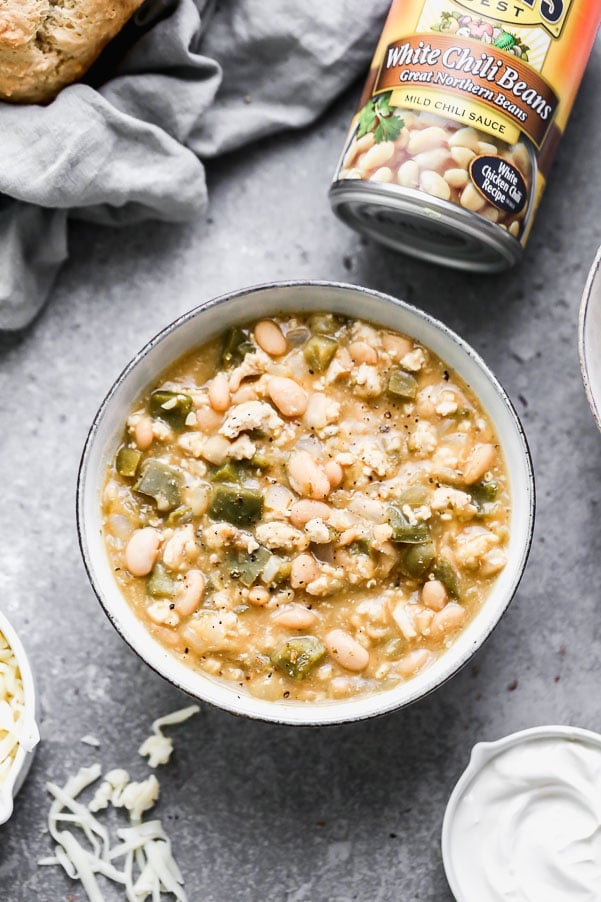 Green Chicken Chili
To me, chili is the poster child of comforting winter dishes — and this spicy jalapeno take is no different.
Get the recipe: green chicken chili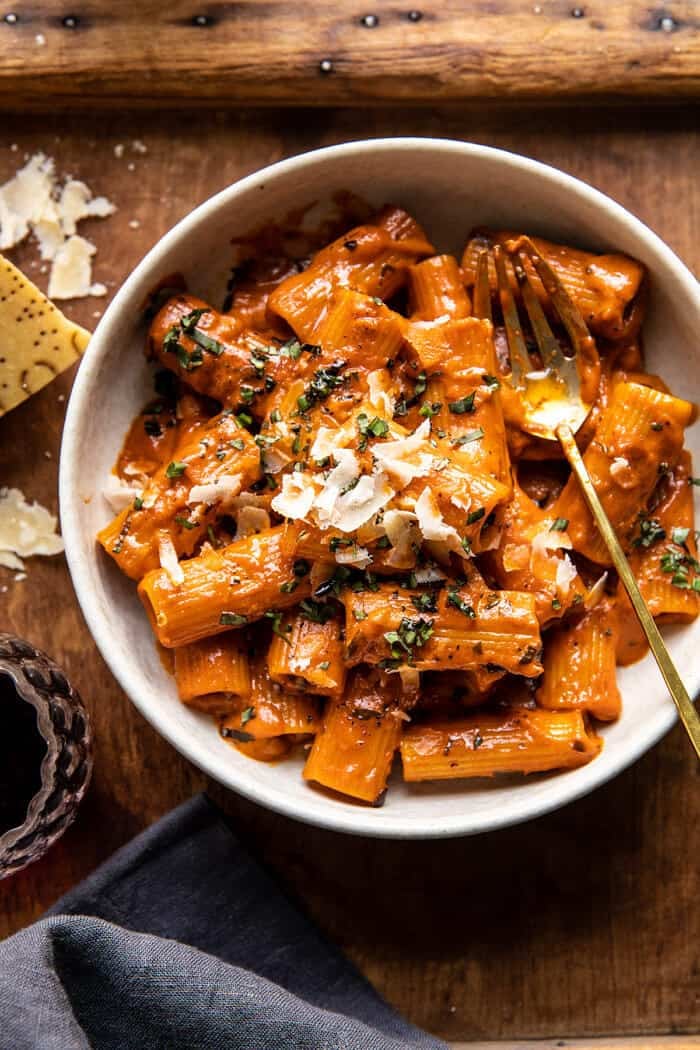 Spicy Pesto Pasta Alla Vodka
The hardest part about pasta night is picking between all the delicious sauce possibilities — but with this plate, you don't have to decide on just one flavor.
Get the recipe: spicy pesto pasta alla vodka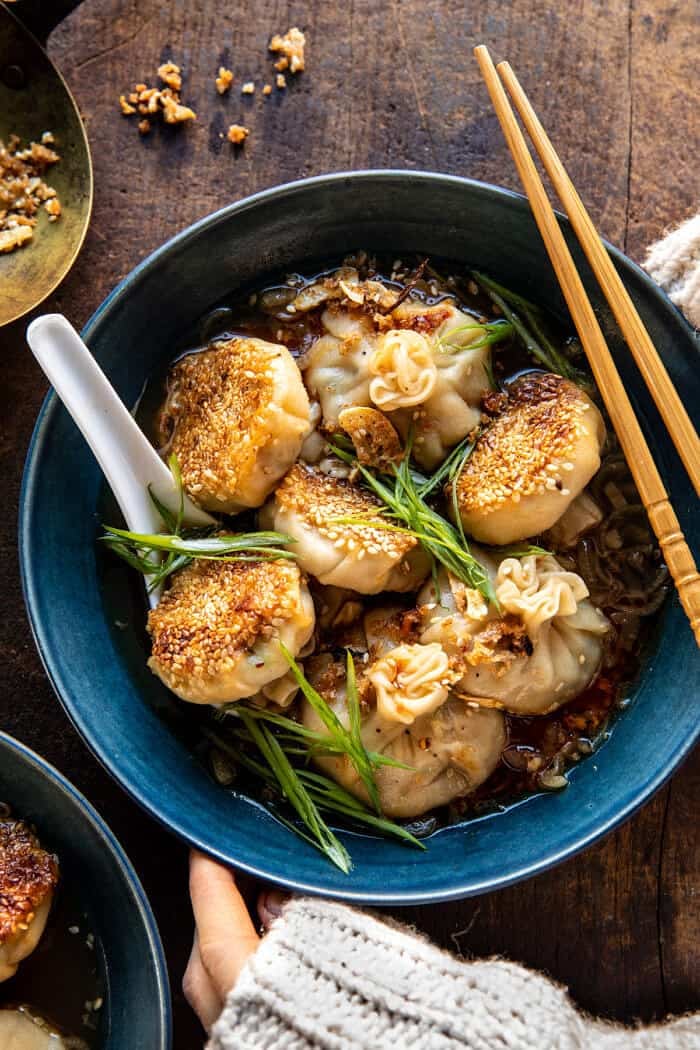 Sesame Chicken Dumplings in Spicy Broth with Garlic Crisps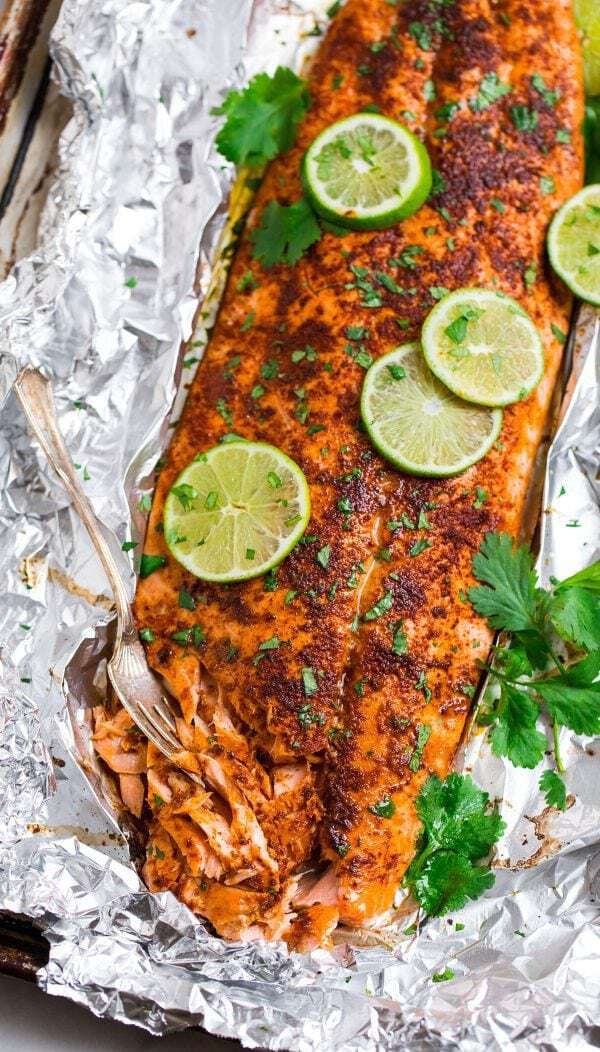 Spicy Baked Salmon
With just seven ingredients, a sheet pan, and tin foil, you can create this zesty salmon dish for four in only 20 minutes.
Get the recipe: spicy baked salmon
Sweet and Spicy Asian Pork Quesadillas
Quesadilla night is meant to be easy — just because you want to upgrade your flavors doesn't mean things have to get complicated. Just take this sweet Asian and spicy Mexican flavor combination as proof.
Get the recipe: sweet and spicy Asian pork quesadillas
Buffalo Chickpea Salad With Yogurt Ranch Dressing
Just in case you enjoy a lower-grade spice, this tangy buffalo chickpea salad is paired with a yogurt ranch to help cool down your palette when needed.
Get the recipe: buffalo chickpea salad with yogurt ranch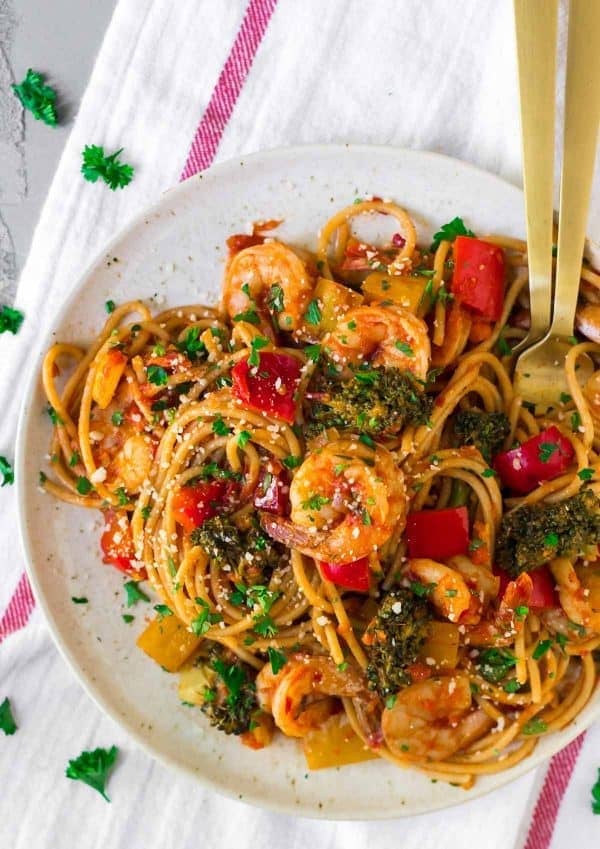 Spicy Shrimp Pasta
You can feel good about serving (and enjoying!) this spicy spaghetti — it's packed with whole grains, fresh veggies, and lean protein.
Get the recipe: spicy shrimp pasta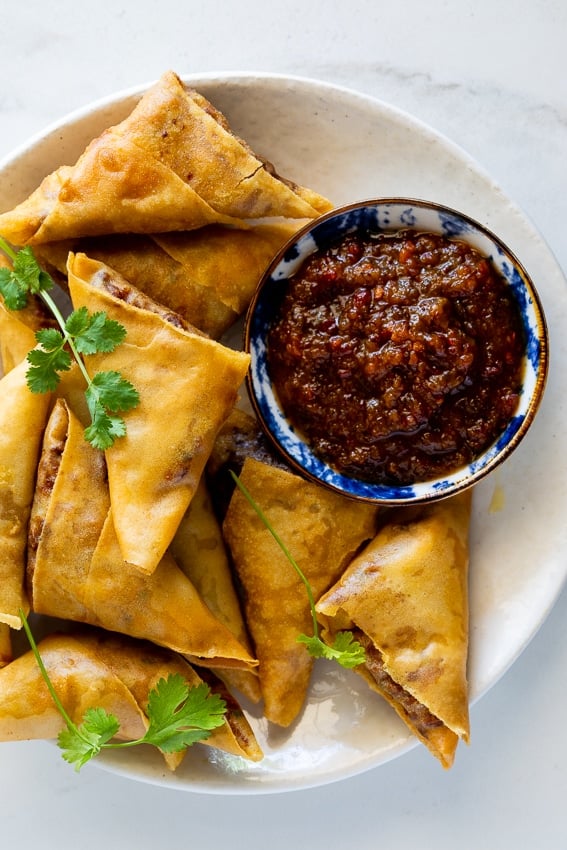 Spicy Chicken Samosas
If the sight of these golden savory pastries doesn't make you drool, I don't know what will.
Get the recipe: spicy chicken samosas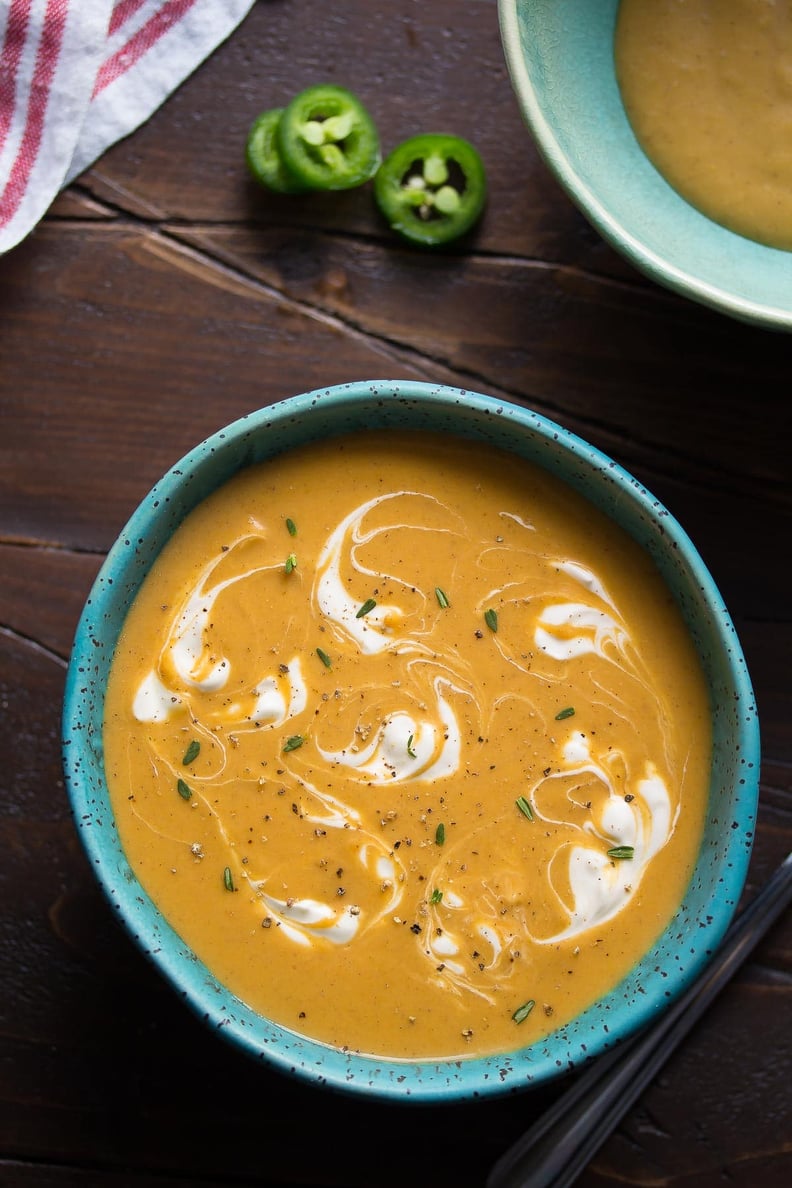 Spicy Caribbean Inspired Sweet Potato Soup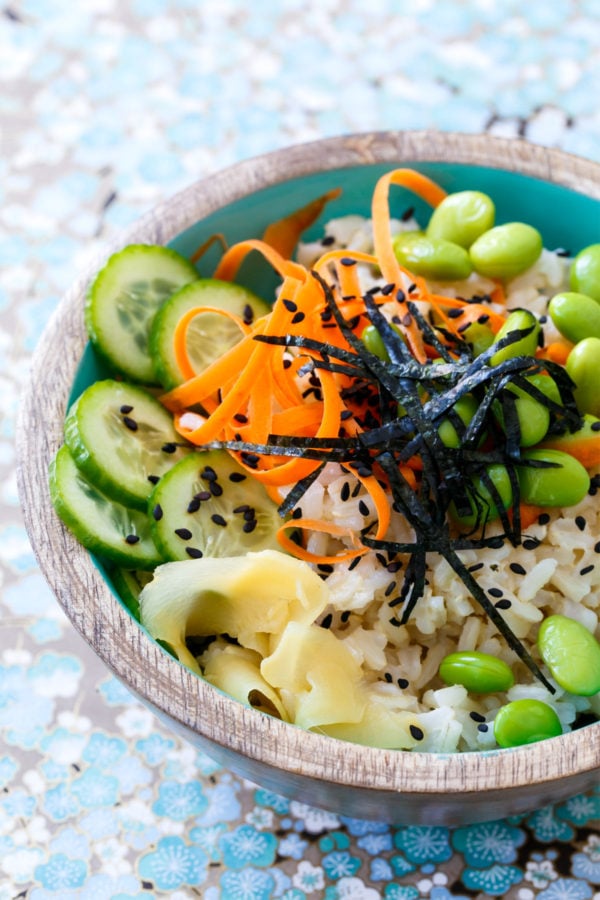 Spicy Veggie Sushi Bowls