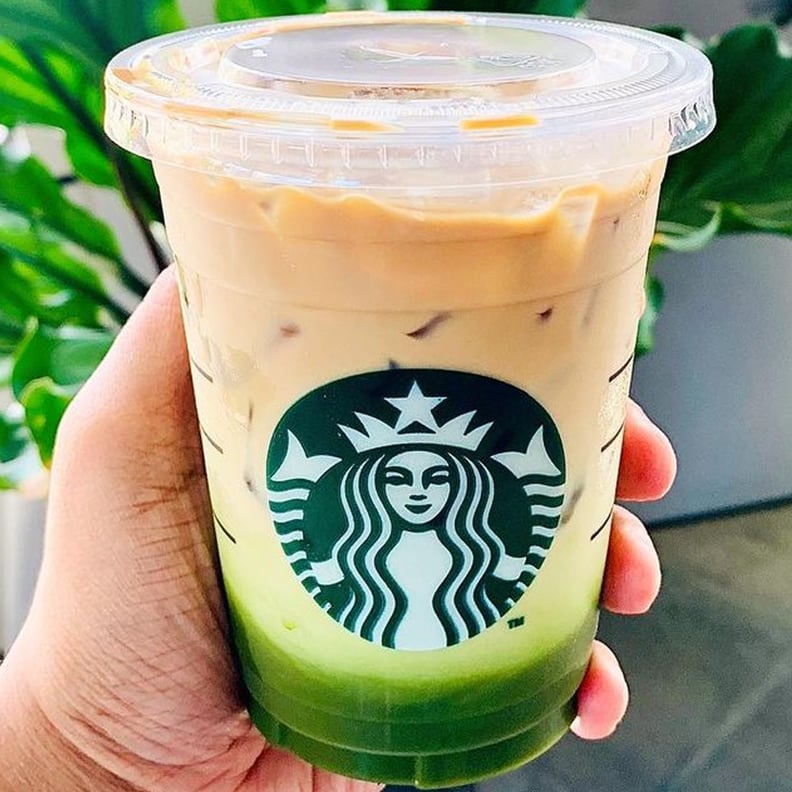 Starbucks-lovers in Australia, Asia, and countries around the world have been posting about the coffee chain's layered Matcha Espresso Fusion drink since at least 2017, and it's almost too gorgeous to take a sip of. The mesmerizing drink still isn't available in the US, but Instagram user @ketostarbucksdrinks consulted a few baristas and shared exactly how you can order the coffee for yourself. The keto-friendly drink only has 140 calories and 8 grams of carbs, so I'm slightly tempted to see how many I can throw back before the start of the new year.
To order a Matcha Espresso Fusion, ask for one scoop of matcha powder mixed with water to eliminate any chunks before the rest of the drink is poured. Next, add ice and your choice of heavy cream, unsweetened almond milk, or unsweetened coconut milk. Finally, add one to two shots of espresso depending on your preference, and mix in a sweetener of your choice. Then it's all up to your phone to capture the beauty of this drinkable masterpiece so you can share it on the 'gram.
Be sure to ask for your drink in this specific order to make sure the layers blend as beautifully as they do on Instagram, and keep scrolling to take a peek at a few completed works of art Matcha Espresso Fusions ahead.