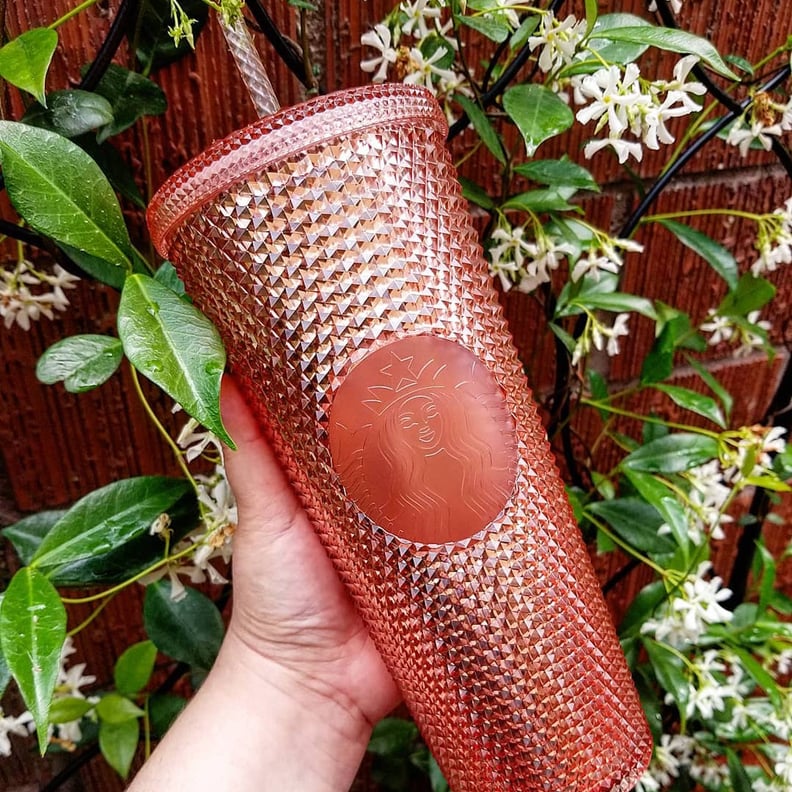 Do you have a pair of sunglasses handy? 'Cause you just might need them to admire the latest piece of Starbucks merchandise taking over social media. The coffee chain recently began rolling out its Summer collection of branded products, and the rose gold tumbler has officially nabbed the runner-up spot for most coveted piece, right behind the oh-so-popular set of color-changing cups.
Covered in multifaceted blush-pink jewels, the 24-ounce drink vessel is about as blinged-out as it gets. Ringing up at $19, the venti-sized reusable cup is like the equally trendy younger sister of that iridescent tumbler Starbucks released last year ahead of the holidays. If Parks and Recreation's Donna Meagle were celebrating her annual Treat Yo'self Day this month, we have a feeling this glitzy masterpiece would be on her list of splurges, right behind fine leather goods and mimosas.
Ahead, catch a glimpse at the rose gold cup in all its glitzy glory, and hop in line at Starbucks to snag one for yourself ASAP.