How to Order Starbucks's Secret Rose Gold Refresher
Need a New Starbucks Drink That Isn't Too Sweet? Try the Secret Rose Gold Refresher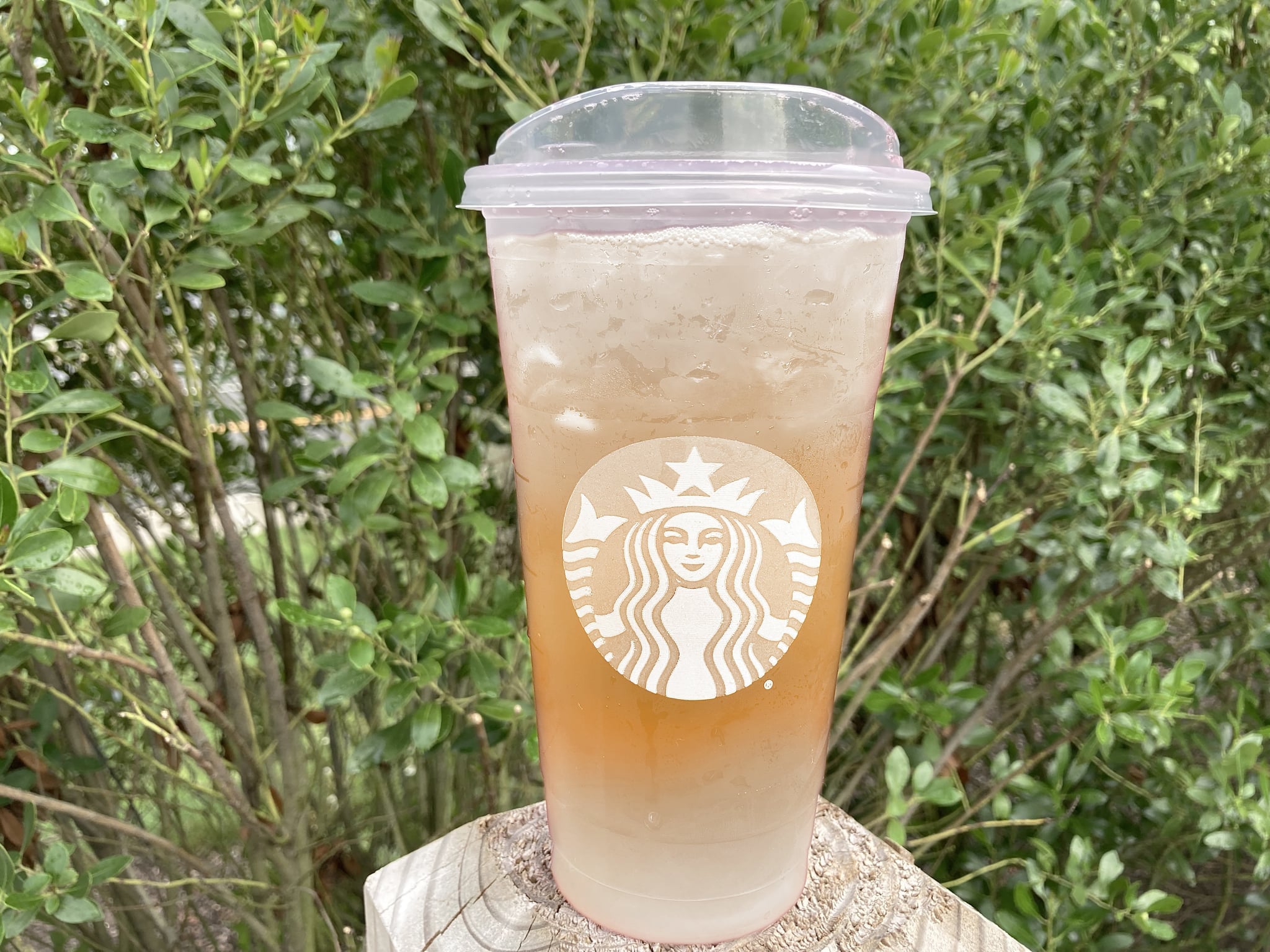 When a secret-menu Starbucks drink is most known for its color and aesthetic, more often than not, that usually means it looks better than it tastes. Take the Wonder Woman Frappuccino or Ombre Pink Drinks, for example. They make for great Instagram pics, but flavor-wise, you could do better. However, the Rose Gold Refresher seems to be an exception.
This secret-menu drink from Starbucks features the perfect amount of peach and mango, with only a hint of raspberry and vanilla. The Rose Gold Refresher doesn't taste as overly sweet or tart as some other Refreshers do, so it's totally worth the hype. However, the customizations make it a bit of a mouthful to order.
Thankfully, TikTok user @Xtina_Lopez explained how to break it down to your barista: Start by ordering a Venti Mango Dragonfruit Refresher with no inclusions. Then request to add peach juice, as well as one pump of raspberry and one pump of sugar-free vanilla. For a sweeter version of the drink, @SecretMenuDrinks says to ask for peach juice and no water.
If you feel more comfortable ordering through the app instead, first locate the Mango Dragonfruit Refresher on the cold drink menu. From there, you'll be able to tap "customize." Select Venti, remove the dragonfruit inclusions, and choose peach juice under the "Add juice" prompt. Finally, add vanilla and raspberry pumps — but just make sure to dial it down to one scoop instead of the six it's automatically set to.
Without the scoop of dragonfruit, the drink looks a little clearer than what you might be used to, but trust me, it's as packed with flavor and refreshing as can be (think of the white peach juice Ocean Spray but way better). If you've ever wondered what liquid gold tasted like, well, just head to your local Starbucks and order this drink.