If you're interested in gardening, it's good to know that tomatoes are one of the easiest plants to grow. While they're pretty forgiving, there are a few things you can do to amp up your tomato production so you can enjoy the fruit all summer long. From where to grow the plants to how to make sure the soil is ready for the season, these tips are here to help any tomato-growing beginner.
Pick a Brand-New Spot With Full Sun
Tomatoes need at least eight to 10 hours of full sunlight a day, so pick the right spot accordingly. Also, don't plant them in the same spot because tomatoes are prone to disease if grown in the same area year after year. Rotate the area where you plant them to achieve the best results.
Work Compost Into the Soil Before Planting Begins
Before every planting season, work several inches of compost into the soil beds to keep them nutrient-dense and help maintain the moisture and structure of the soil.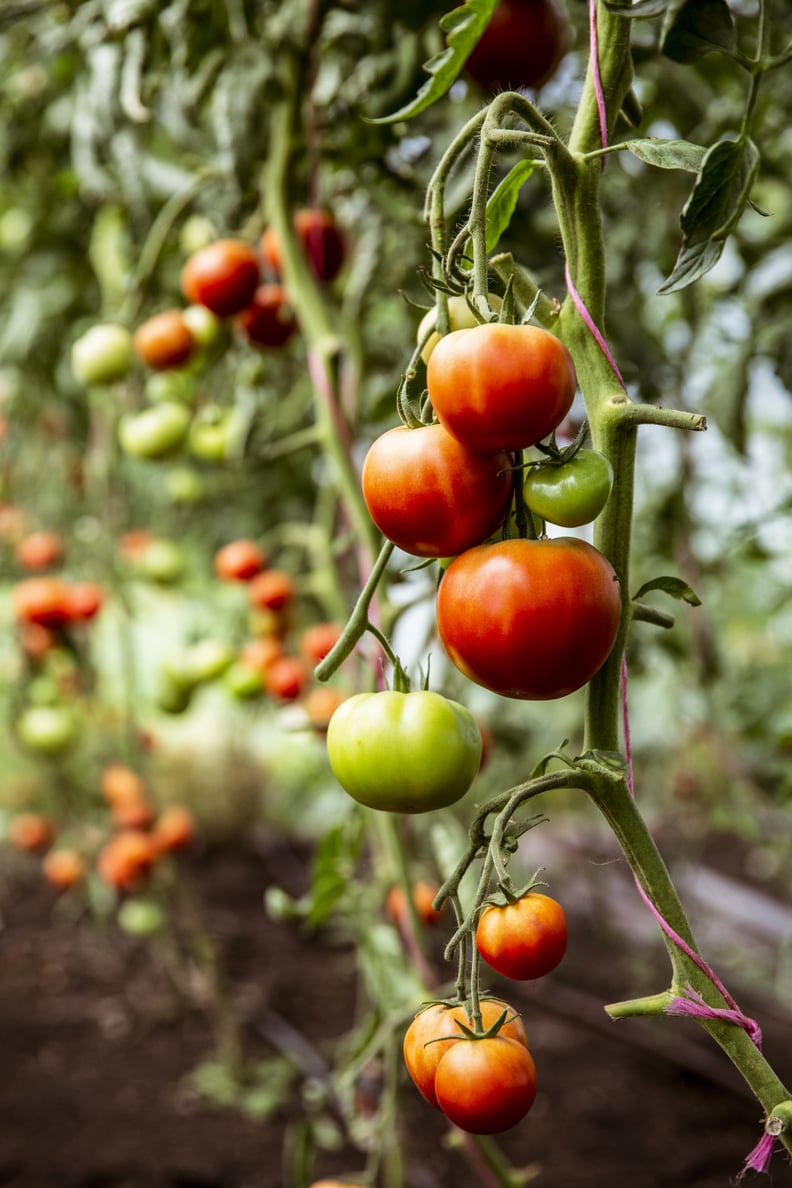 Bury Most of the Stem When Planting the Starts
The stem of the start should be buried in the soil to help the plants grow to the best of their ability. While this seems intuitive, burying the roots and the stem (up to the first leaves) actually helps establish a strong root system.
Water the Roots, Not the Leaves
Tomatoes grow an unbelievable amount of leaves that can quickly get into a tangled mess. Keep them in check by watering the roots of the plant, not the leaves. Each day, pinch off nonflowering branches so the water is directed toward producing flowers and fruit, not foliage.
Stagger When and Where You Plant the Tomatoes
Stagger the tomato starts a foot to 18 inches apart along a trellis. Plant only half of your tomatoes the first round and half several weeks to a month later. This way you aren't harvesting too many tomatoes at the same time. It will help you address each plant's needs and help them to grow better.
— Additional reporting by Lauren Harano