Tovala Is the Inclusive Meal Delivery Kit You Should Know
Everything You Need to Know About Tovala, the Accessible Meal Delivery Kit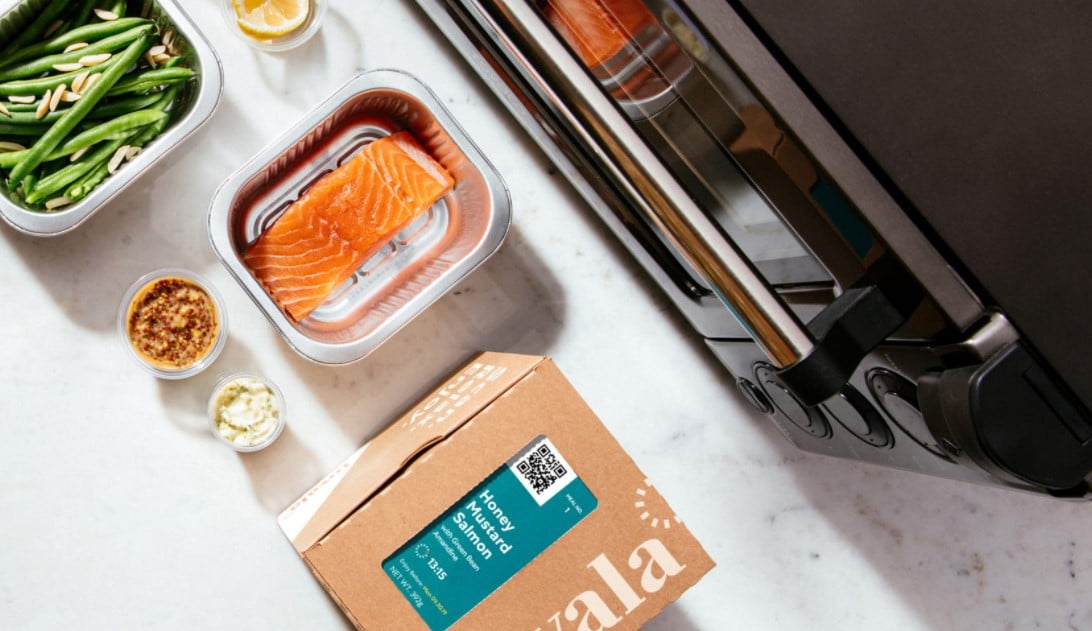 Getting a healthy, home-cooked meal on the table every night can feel like a Herculean feat. Meal delivery kits certainly help by taking out the planning and the grocery shopping, but most of the time, you're still left to do the cooking. But for many disabled people, the cooking is the hard part. Working in the kitchen isn't an option for many, and ordering takeout every night isn't exactly a sustainable option. That's where Tovala comes in.
The meal delivery service prioritizes inclusion by aiming to eliminate the physical and mental burden of cooking, which makes enjoying delicious meals more accessible to everyone. The company's app also prioritizes accessibility for blind and low-vision users with a voice-over support feature. Users can also ask Siri to cook any of the more than 1,000 free recipes and brand-name groceries in the database and get a push notification when their food is done.
What Is Tovala?
Tovala is a meal delivery kit and system that handles the cooking for you and prepares meals in 20 minutes or less. Its key feature is its Smart Oven, which cooks everything the meal kit delivers (except salads). Meals arrive fresh, not frozen, and ready to cook.
How Does Tovala Work?
Tovala meals are entirely prepackaged and require no chopping, mixing, or meal prep. To cook them, simply place them in the Smart Oven, scan the meal's bar code, and let the oven cook the meal exactly as Tovala's chefs intended. If you live in the continental US, you can order anywhere between three and 16 meals a week, and have two choices for your preferred delivery day. (Bonus point: their packaging is 100-percent recyclable!)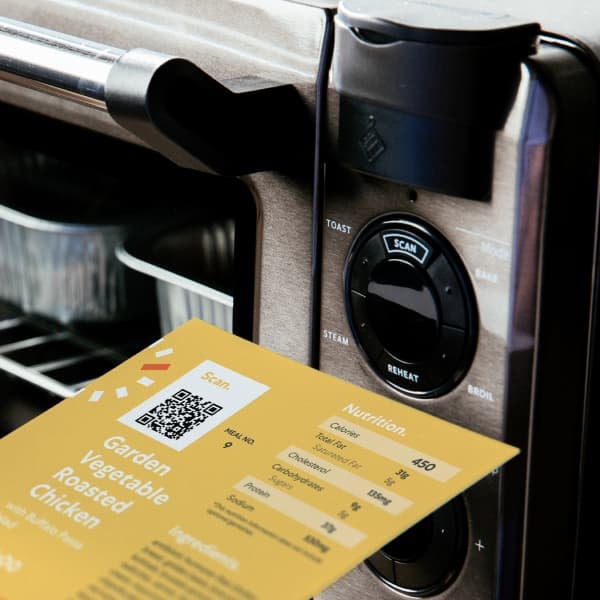 How Much Does Tovala Cost?
Individual meals start at $12 each, and shipping is free when you order six or more meals in a week. The Smart Oven is currently $199 (originally $299), which can be also paid in $17 monthly installments.
What Makes Tovala Inclusive?
Because Tovala's meals are prepackaged and ready to cook, they don't call for the dexterity that chopping, dicing, mincing, slicing, and stirring requires. And, Tovala's Smart Oven app has VoiceOver support that allows users to easily browse menus, order, and prep Tovala meals at home.
It's not limited to cooking Tovala meals, either — the Smart Oven is programmed to cook over 750 name-brand groceries, like Trader Joe's frozen pizza, Pop-Tarts, or a Lean Cuisine. To cook them, simply scan the barcode on the box. The Smart Oven makes cooking super simple and lets users mix Tovala meals with their own grocery store favorites.
What Are Other Perks of Tovala?
Tovala's Smart Oven is designed for its meals, but it also has amazing functionality as a standard toaster oven and even microwave. You can steam fish and eggs in it, bake bread, and even cook a whole chicken. Its meal plan is also flexible and can be suspended or cancelled at any time — you're never locked in.
Who Is Tovala a Good Fit For?
Tovala is an excellent, inclusive option for those who are visually impaired or have trouble with dexterity. Its meals and functionality mean that anyone can have a delicious, healthy, chef-curated meal at home, with very little prep work required.
Furthermore, if you're too busy to cook — or just don't enjoy it — but still want to eat healthy, delicious meals, Tovala might be perfect for you. Not only does the Smart Oven take the guesswork out of cooking your regular favorites, its functions can also replace multiple kitchen gadgets and help clear clutter.
We're excited that the ease and convenience of meal delivery kits is being expanded and made more inclusive for all.