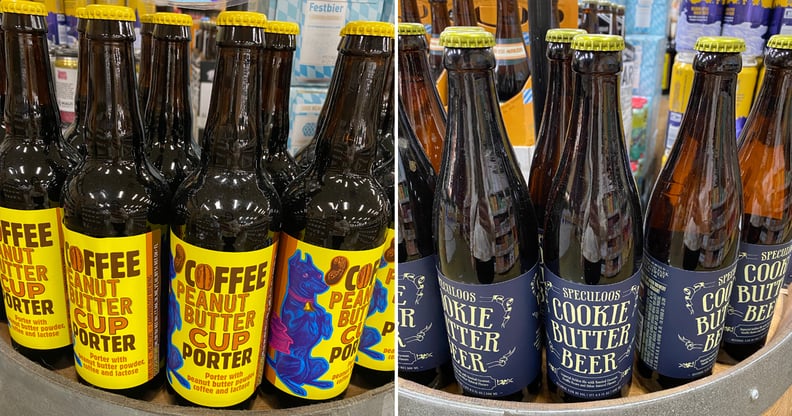 POPSUGAR Photography | Tara Block
POPSUGAR Photography | Tara Block
Trader Joe's is constantly cooking up new creations behind the scenes. As we enjoy creative product launches — I'm looking at you, Oat Milk Ice Cream — the grocery chain continues to brainstorm about what treats it can share with customers. That's why super foodies turn to the Inside Trader Joe's podcast for the early dish. In July, listeners learned there are a few decadent drinks and now they're starting to hit shelves, including (drumroll, please) . . . cookie. Butter. Beer. Check out a breakdown of the new beers, ahead, and get a glimpse of what they look like IRL.
Cookie Butter Beer
Cookie Butter is a staple spread from Trader Joe's, but truth be told, I've never considered drinking it before. (OK, maybe I've thought about melting it down and sipping straight from the jar, but never in beer form!) Although it hasn't been on my mind, product developers are certainly giving this innovation a lot of thought.
"Trader Joe's is cookie butter headquarters, so we couldn't have an OK Cookie Butter Beer. It had to taste just as good as what's in the jar," Trader Joe's Product Developer Catherine Rhodes said on the podcast, describing it as an "after-dinner dessert beer." Oh, and did I mention it's 9.5-percent ABV?
Toasty Cookie Spice Cider
Get ready to feel warm and cozy from the inside out with this cider made of 100-percent fermented apple juice and toasty spices like clove, nutmeg, and cinnamon.
Coffee Peanut Butter Cup Porter
This decadent drink made with peanut butter powder and chocolate made its appearance in stores just in time for Halloween. That way, you can have a treat of your own when the kids are digging through their candy stashes.
Ginger Beard Spiced Stout
We're still waiting on more info about the Ginger Beard Spiced Stout, but we do know it was inspired by last year's Howling Gourd Pumpkin Ale — which will also be returning this fall.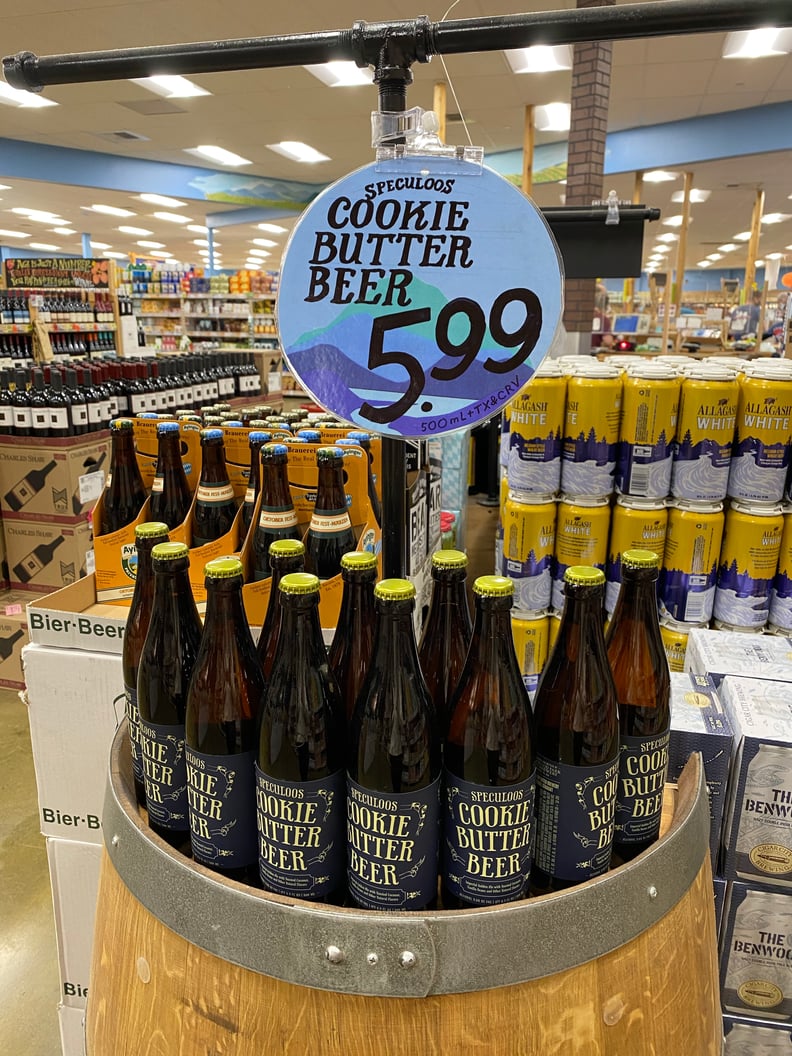 Cookie Butter Beer at Trader Joe's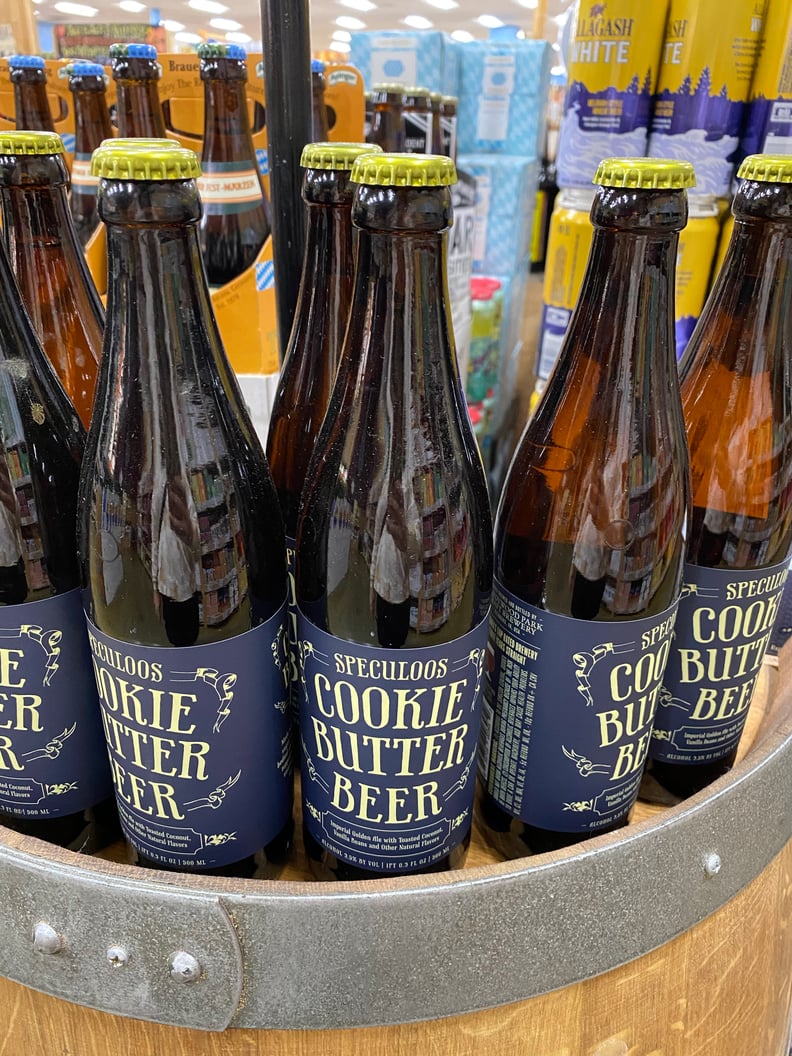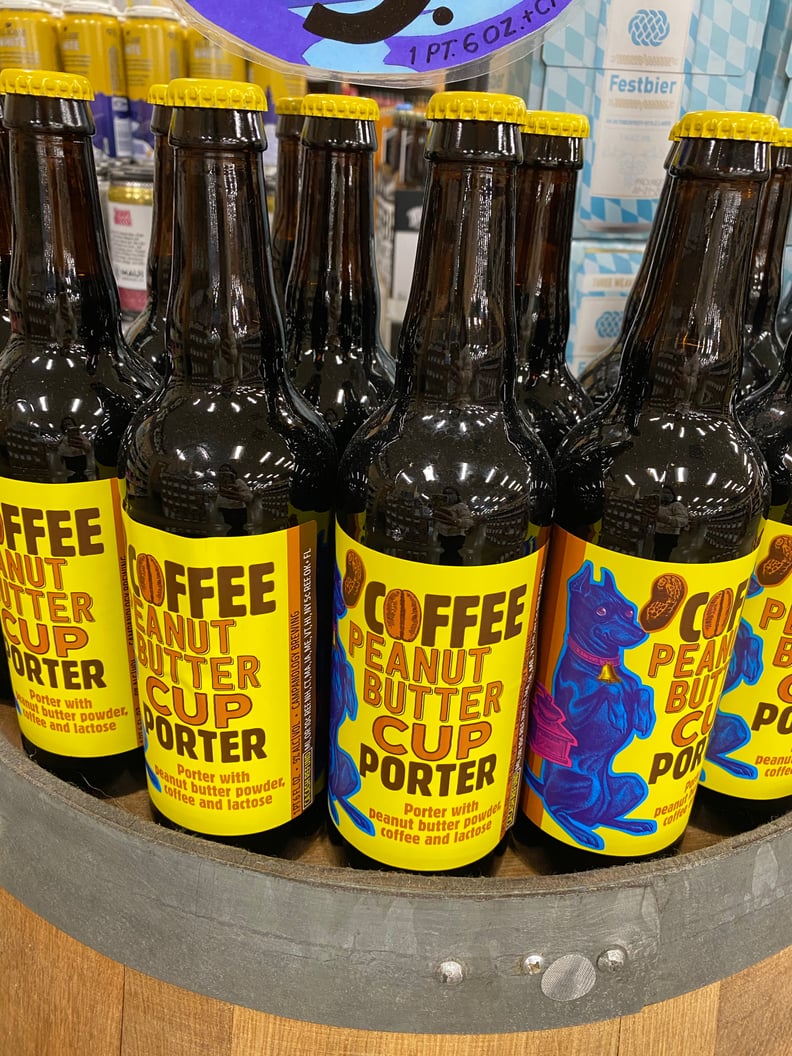 Coffee Peanut Butter Cup Porter at Trader Joe's