Trader Joe's Pumpkin Alfredo Sauce Review
Your Fall Won't Be Complete Without Trader Joe's Pumpkin Alfredo Sauce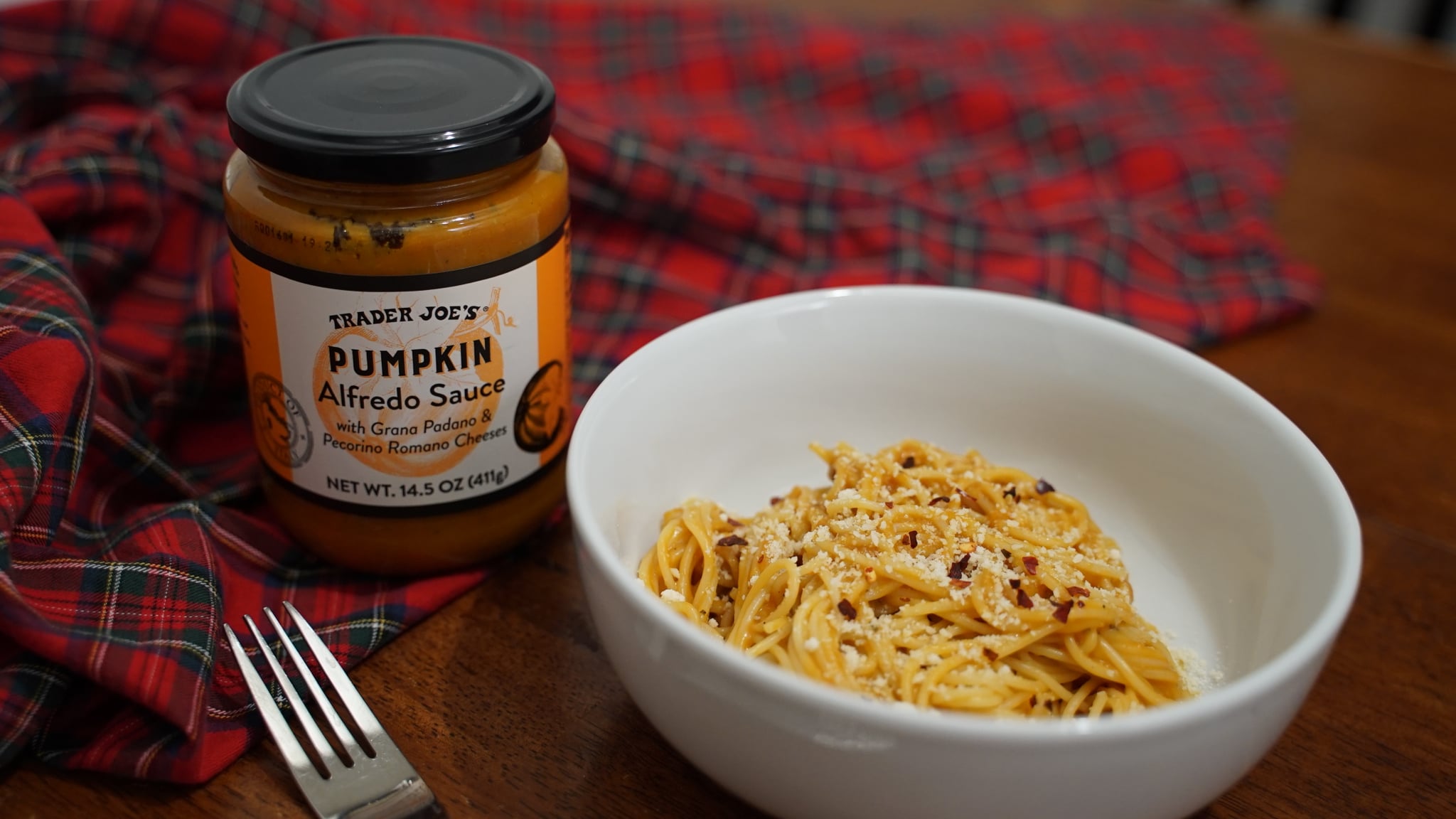 When it comes to pumpkin-flavored foods, Trader Joe's does it best — or worst, depending on who you ask. Every year, the grocery store chain comes out with a collection of pumpkin-themed products, and whether it be pumpkin hummus or pumpkin spice cinnamon buns, they always seem to be a hit or miss. But if you're like me and you love all things fall, you know that the season isn't complete without a little bit of extra pumpkin.
Among Trader Joe's latest pumpkin must-try is their Pumpkin Alfredo Sauce, and it's as delicious as it is festive. According to Trader Joe's, the recipe for the Pumpkin Alfredo Sauce takes inspiration from traditional Italian dishes from the Piedmont region of Northern Italy. In fact, that's exactly where this Trader Joe's sauce is produced and exported from.
While Trader Joe's "put pumpkin in everything" approach can be a little all over the place, their Pumpkin Alfredo Sauce actually seems to preserve the authenticity of its original inspiration. Of course it doesn't claim to be the real thing, but that doesn't mean it isn't tasty. Despite the fact that it's technically a fall Trader Joe's product, it goes with pasta so naturally that I'd be happy to eat it year round.
Along with the pumpkin puree, this sauce is also filled with a blend of Italian cheeses — notably grana padano and pecorino romano — and seasoned with garlic, onion, sage, and black pepper. Though the color of the sauce is closer to marinara than Alfredo, I didn't detect any tomatoey-ness at all.
The sauce has a flavor profile similar to that of butternut squash pasta, but the pumpkin in it is unmistakable. It's also super creamy (after all, it is an alfredo sauce), and the sharpness of the cheese comes through way more than you'd expect. If you like both butternut squash pasta, alfredo, and all the flavors of fall, you can't go wrong with Trader Joe's Pumpkin Alfredo Sauce.